The first step to opening a successful dropshipping business is finding a good supplier. Since you don't actually hold any stock yourself, the supplier is responsible for shipping out your supplies, ensuring quality and price consistency. When you don't produce everything you sell, you can't fully control what you're sending out. And that is why finding a good supplier is your number one task.
However, some suppliers may be cheaper may also be inconsistent in quality. And others that consistently provide a top-notch product may be more expensive. That's why we decided to list some of the best and most popular dropshipping companies. We will list out for you their pros and cons and let you choose the rest yourself. The choice truly is yours.
1. SaleHoo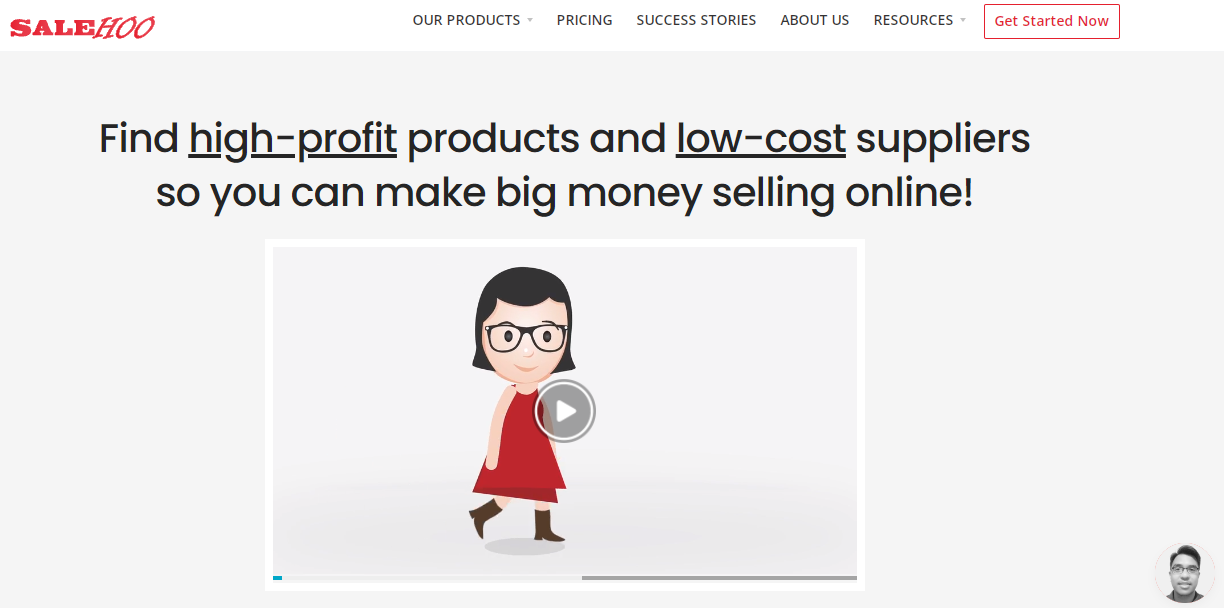 SaleHoo is an excellent dropshipping company and offers a massive supplier database you can pick from. We will mention it right away; a yearly membership costs only $67. Furthermore, it provides you access to over 8000 suppliers to fill your stock. Isn't that an incredible offer?
Every wholesaler is also carefully screened before acceptance. So you can ensure there aren't any scams or low-quality suppliers involved. A yearly membership will also grant you access to a feature called Research Lab. This feature will provide insightful data into what customers are buying at the moment and which products are rising in popularity.
2. AliExpress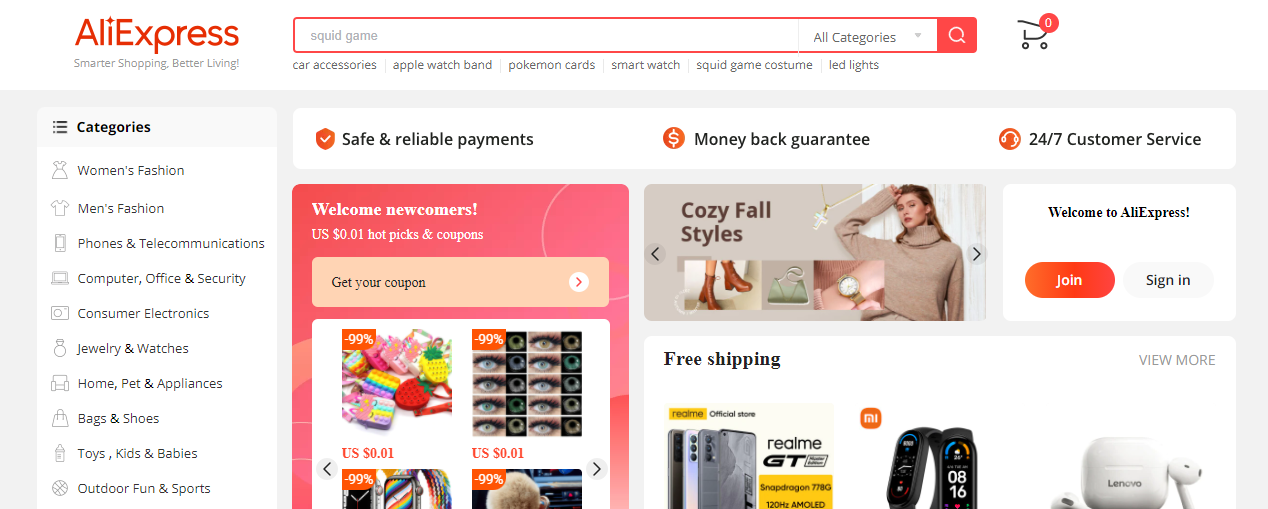 AliExpress is a massive online marketplace you've probably heard of at least once before. The great thing is that you can use AliExpress both as a drop shipper or a wholesaler. It has millions, if not more, of products ready to ship at any given moment. And if you're looking to buy at wholesale prices, AliExpress is the right place to visit.
Since you can order only a single unit of an item, this eliminates the need to store any inventory. Also, it can save you a lot of money in that regard. However, if you intend to use this marketplace as your source of suppliers, we suggest you get another tool that can moderate and streamline the process.
3. Oberlo

Oberlo isn't a company; it's a Shopify plugin. But hear us out before you scroll on, and we promise you, you won't regret it. This plugin can be a great choice if you don't have much experience in dropshipping and are hoping to start from scratch.
Furthermore, it will help you connect to suppliers across various platforms and automate most of the process. So, there isn't much you'll have to do yourself but pick the products you want to sell. It's an ideal choice for beginners and is worth looking into, especially if you want to get as much help as you can when first starting.
4. Doba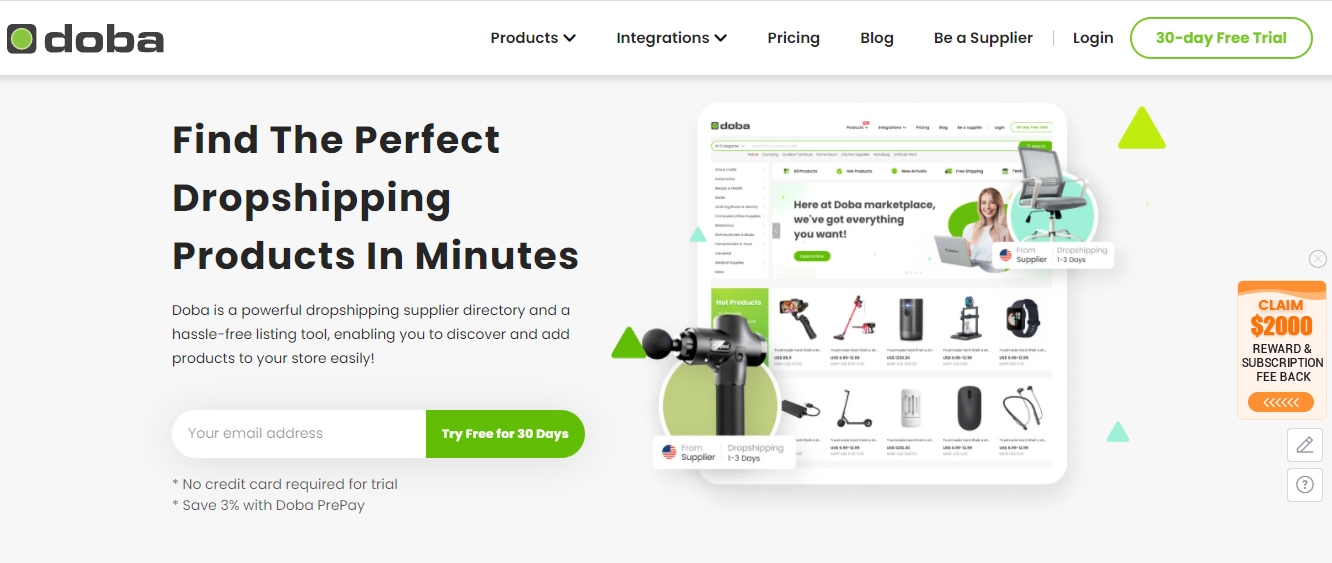 Doba is a supplier directory and a listing tool. If you have trouble finding products that you like and suppliers you wish to work with, Doba is a great choice.
This tool is truly professional, and it has over 19 years of experience in the industry. Plus, they offer pretty flexible business plans and an option to manage multiple shops from one account. They also provide real-time order tracking, and since shipping can be one of the biggest problems of this trade, it's indeed a true lifesaver.
5. Megagoods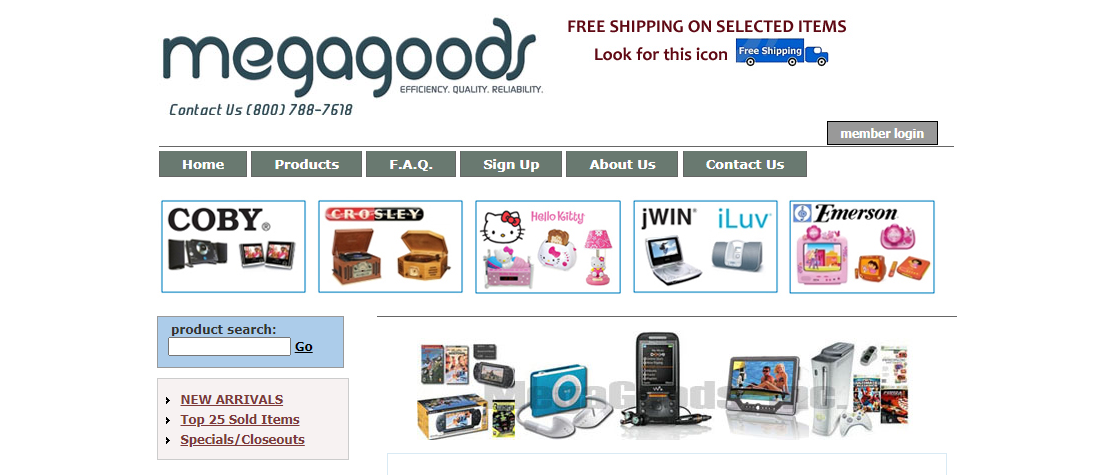 This company will most likely remind you of a classic eBay, but for dropshipping. They offer a good selection of products, but we have to mention that Magagoods is a bit more limited than some other companies we listed above. The reason for that is Megagoods stores their products, unlike most other businesses of this kind.
However, this can be seen as a double-edged sword, as it means fast shipping; but also, it can indicate that if something is low in stock, the chances of it popping up again fast are a bit slimmer.
6. Wholesale Central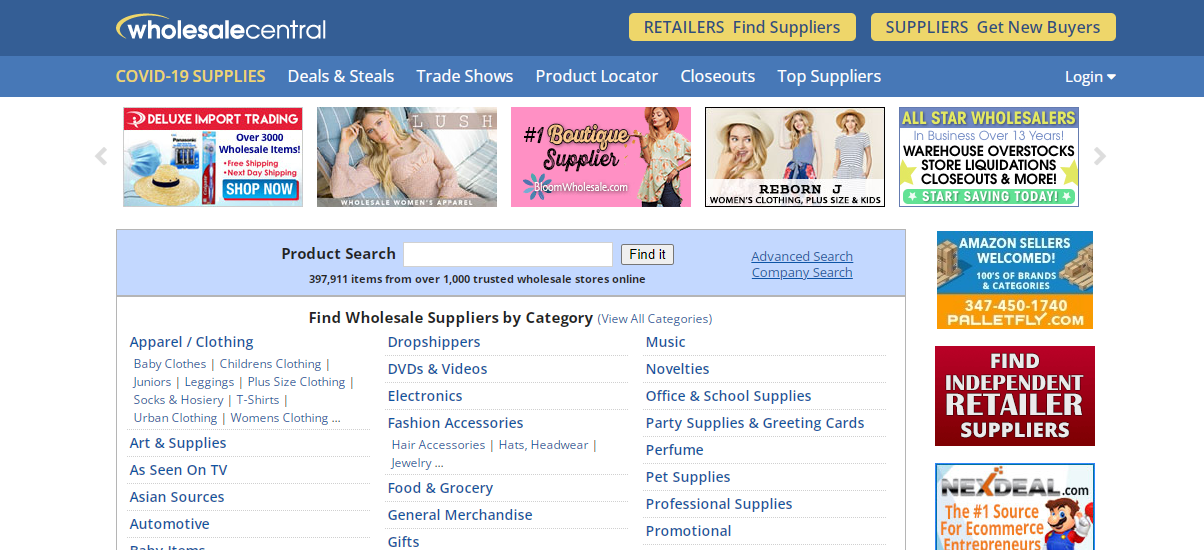 Wholesale Central is a dropshipping company based in the US. They've been in the wholesale business for a little over 25 years now. So they genuinely know the ins and outs of the industry they're in.
With Wholesale Central, there's no membership fee for basic services. Beginners will consider this as a big plus, but there are extra services you can choose to get later on. Also, once you find what you like, you will have to go to the supplier's website and purchase directly from them.
7. Worldwide Brands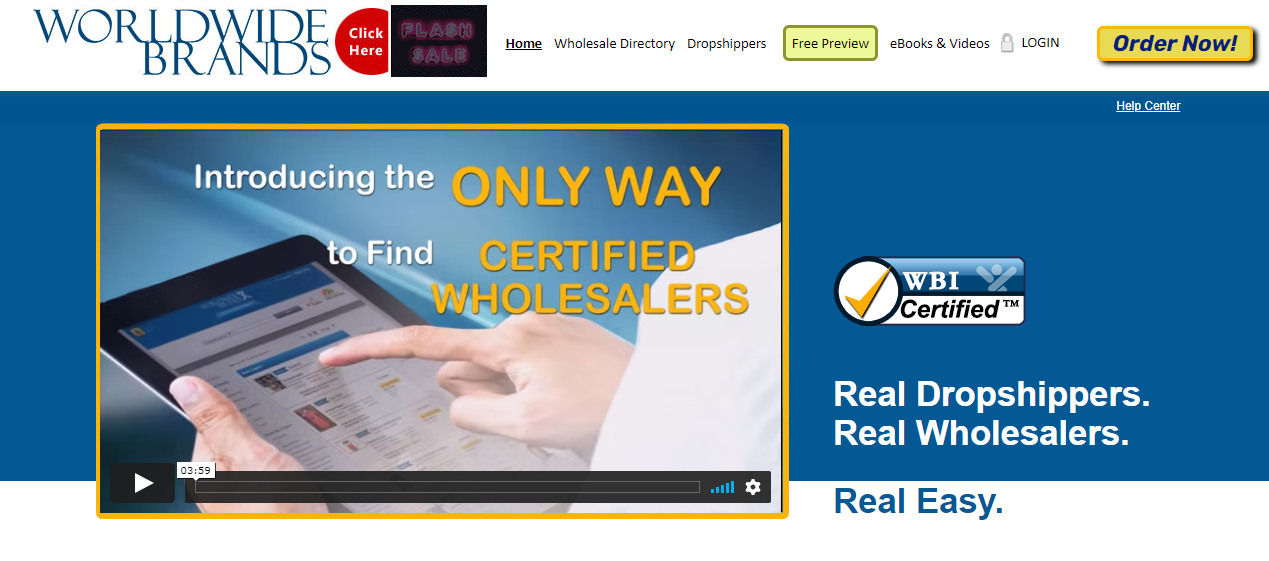 Like our previous recommendation, Worldwide Brands deals in dropshipping and wholesale. So not every supplier you find will be suitable. All of the suppliers you'll find are carefully vetted, so there's no need to worry about unreliable partners.
Still, some of them are small companies, so keep an eye open when exploring and searching for products. Also, we have to point out that there isn't a membership fee per se but a purchase fee.
Final Thoughts
Fiding the right supplier can be hard work, so we recommend you think long and hard before deciding to go for it. If you're a first-timer, we strongly urge you to go with a company that's a bit more hands-on and will help along the way, like Oberlo or Doba.