Before we talk about tools, first, let's explain what lead generation is. In the marketing world, lead generation means that you get a chance to collect valuable information from visitors to your website. Also, you can use those data as a tool to attract them as buyers of your products or services.
Without the right lead generation tool to help you, it is almost impossible to collect it all. But if you choose the right tool, it is easy, even fun, and you will find more customers and improve your sales.
In this article, we present you with five of the best Lead Generation Tools.
1. Hunter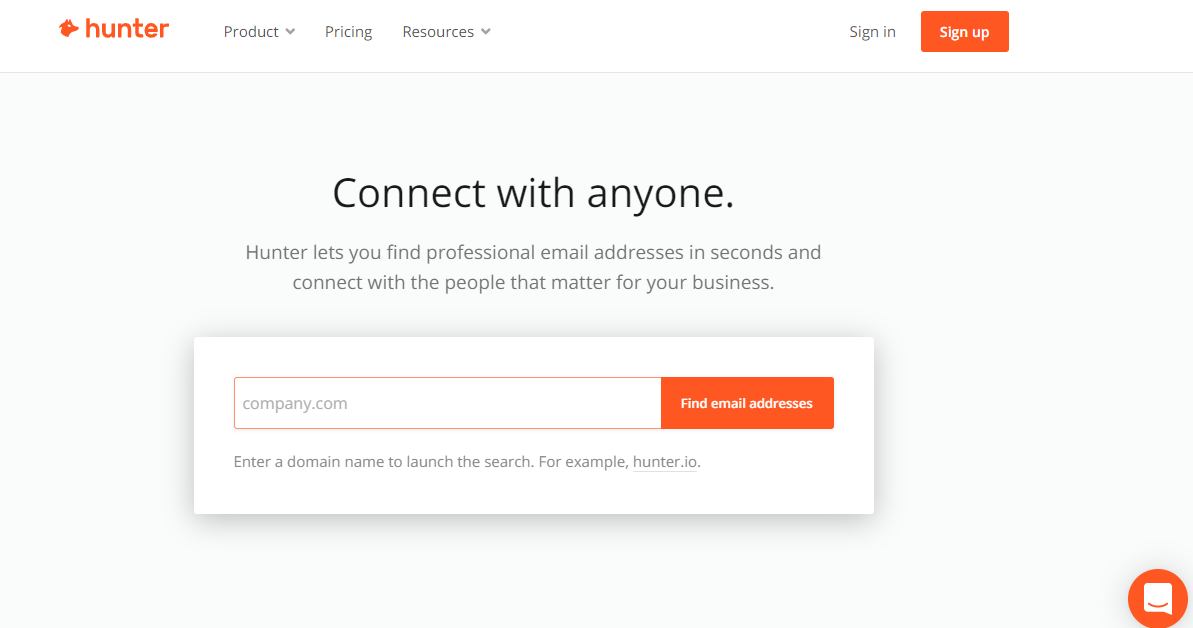 Hunter is an email finder, a leading generation tool that helps you collect the email addresses of people working for a selected company. However, that can be very useful for your business.
You can set filters, find verified email addresses, or save a lead that matches your preferred CMR in a domain search. It also has an Email Verifier to use Hunter's data without concern if they are valid ones.
Also, you can find a Templates section with cold email templates to use some of the most popular ones. Add-ons that Hunter offers are Chrome extension, Mail Tracker, CRM Integrations, Google Sheets add-on, etc.
Pricing starts from free (you will get 25 free requests per month) and has four paid plans, from Starter to Enterprise, varying in price per month.
2. Picreel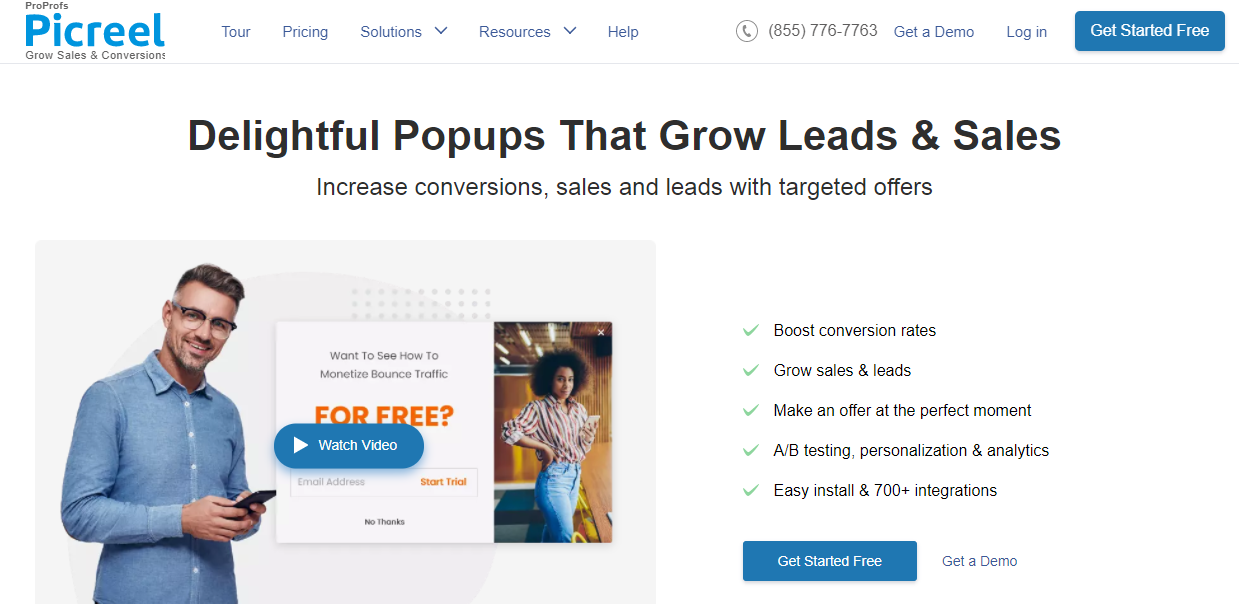 Picreel is a lead generation tool that offers a popup tool for your business website. Also, this tool can customize its popup templates per your liking, and you don't need coding for it.
This lead generation tool will help you recommend products, make promotions, offer discounts. You will get to choose from around 100+ templates that use AI, to help you attract customers. But also, you get 700+ integrations that are easy to install and use.
It also has A/B testing, reporting, analytics, plus it will transfer captured leads automatically to CMR, CMS, Sales, Customer support team, and elsewhere you set it.
The starting plan is $14/month, and you can choose other monthly plans with different fees that will suit your needs.
3. MailChimp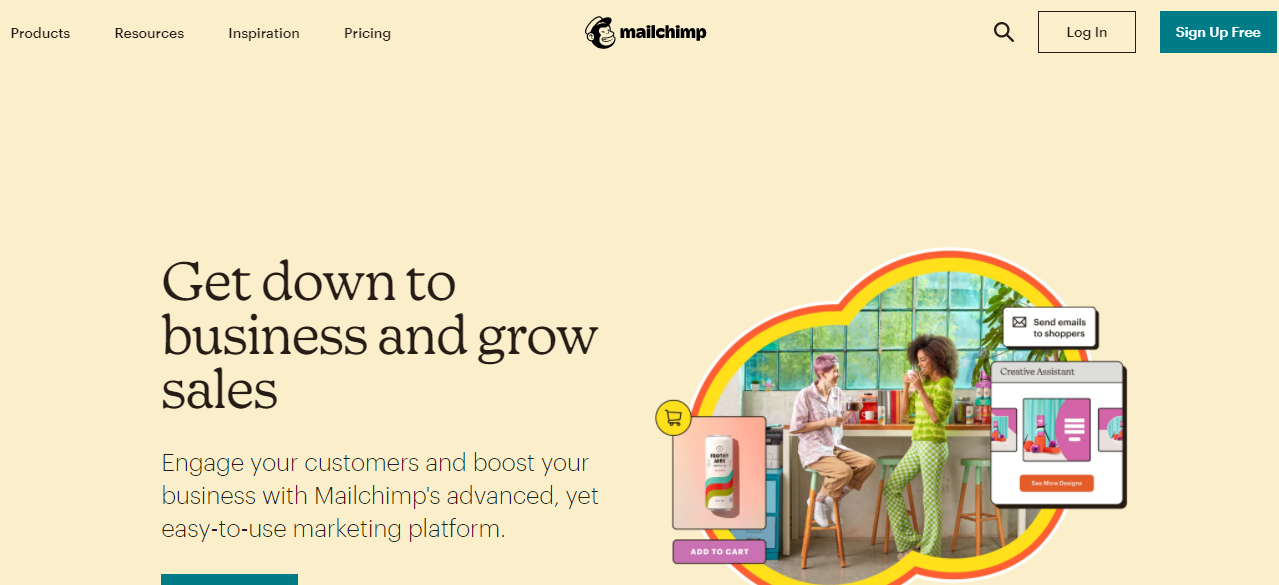 MailChimp is free and one of the popular marketing tools. It is fast, and if you don't want to invest a lot of money, it is a great lead generation tool for you. You will have to pay approximately $10/month to use all of its features.
It has a drag-and-drop option, so you will be able to create and send emails to hundreds of resourceful users easily.
Some of the offered features are Audience management, Creative Tools, Marketing Automatization, etc. Also, you can use it for mobile and web apps to reach customers.
4. Salesforce
Salesforce is a tool made for "small businesses use" and is a viral lead management software. With it, you can manage your customers, leads, manage your team, and use it with other sales software.
Salesforce Essentials offers solutions to new small businesses that are still learning about sales and customer relations. You will be able to gain more customers in one platform with CRM.
They offer a free trial, and then you can choose your monthly plan from $25 to $75. Also, if you need something "special," this tool offers Pardot Growth.
You will get support in Technical documentation and also other usual support features.
5. Qualaroo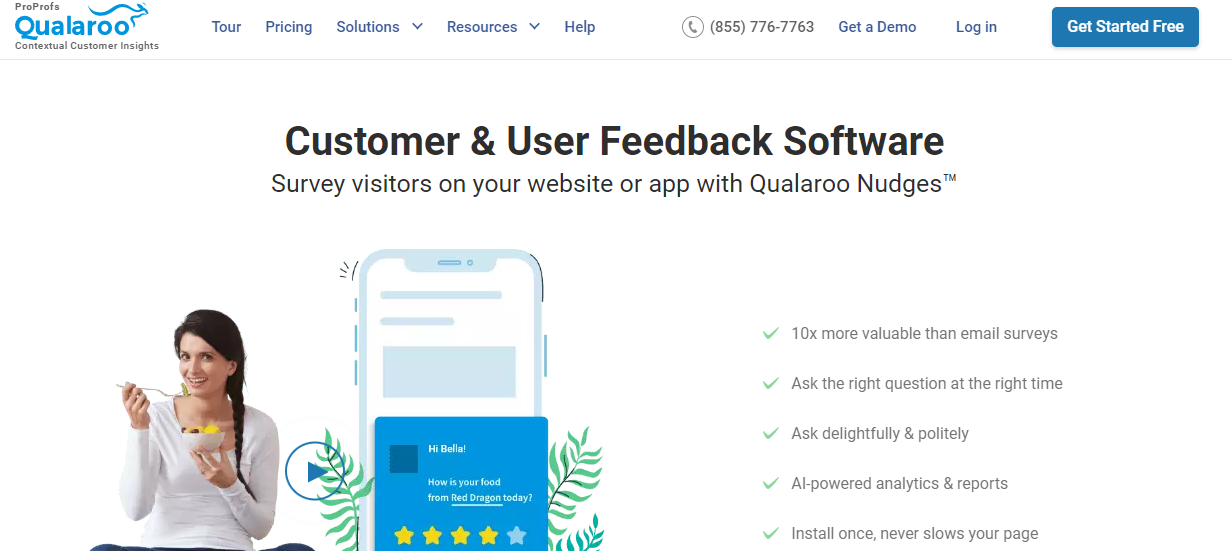 If you would like to use pools to collect data, then Qualaroo is a tool for you. Its pools will collect feedbacks and emails, and then with that information, you can improve your products or services.
Also, it is vital to mention that this tool uses AI to create reports and offer recommendations for improving sales.
If you are not sure it is the right tool for you, you can use the free demo version to check it for 15 days. After selecting one of three paid plans, you can customize its Nudges with colors and branding details. And you can use already maid questions and templates to designs your own.
Conclusion
These are five popular lead generation tools for small businesses. Depending on your preferences and knowledge about marketing and sales, feel free to choose one we presented to you.