The focus of today's article is to introduce you, readers, to the most reliable software solutions that are focused on the needs of strategic planning of a company.
The acronym EPM is known as enterprise performance management software. It does, however, represent precisely created digital tools for gathering and managing metrics related to its financial performance. But also business planning processes.
This way, we will introduce you to the best software on the market. And hopefully, help you with detailed financial forecasting, eCommerce reporting processes, or the implementation of targeted strategies.
What Are the Benefits of Using EPM Software?
This software refers to processes designed to assist in planning, forecasting, or creating a budget. EPM software is mainly used by CFOs or finance departments, while other sales, marketing, or IT sectors also benefit from these tools.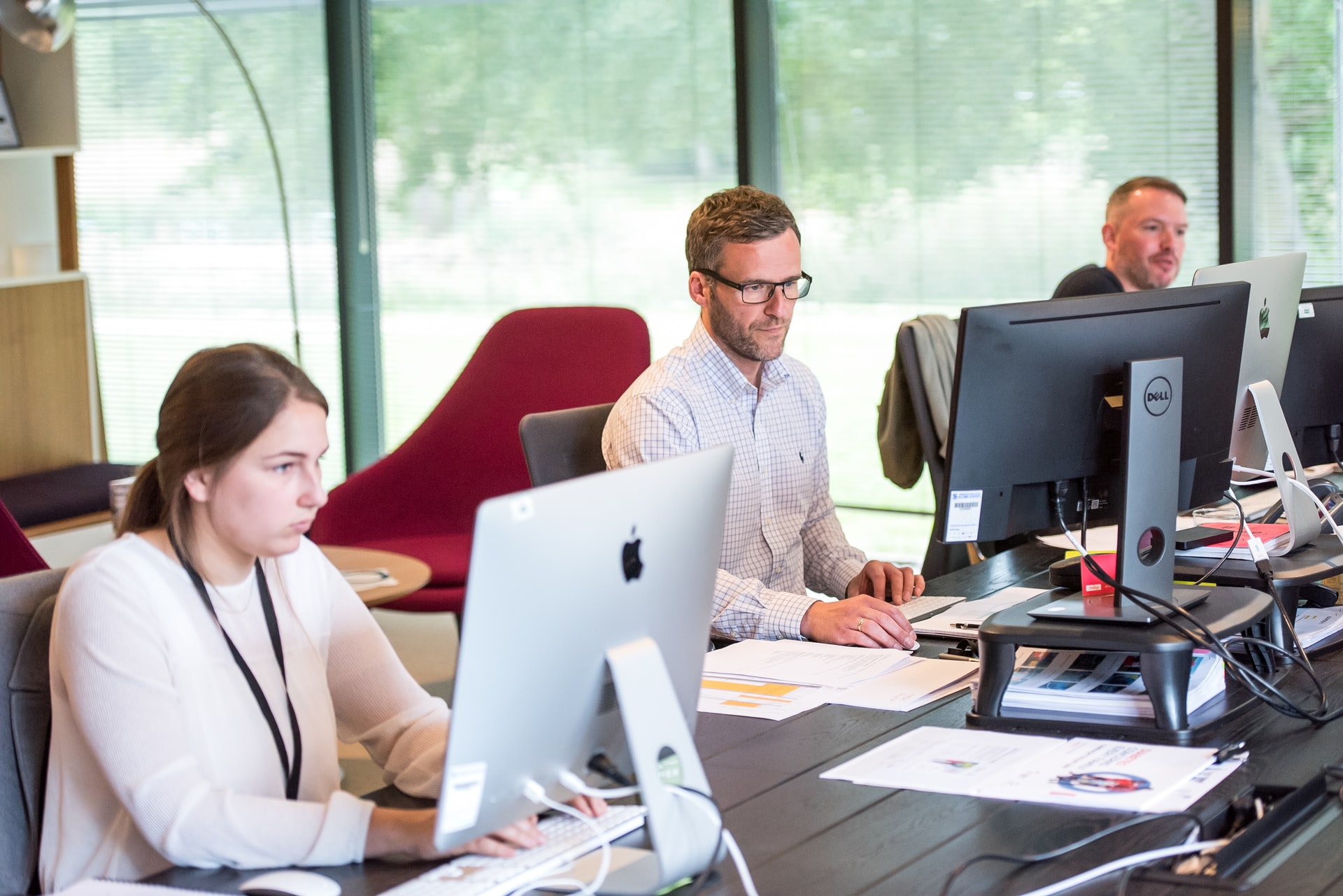 These are digital tools, and their primary function is to help analyze, understand and report on your methodologies in the company. They can also be used as a space for the cooperation of several departments to exchange information, which has the long-term goal of moving the entire company towards the same purpose.
To choose the best software for your business, you need to pay attention to several things. The selected tool can monitor performance and analysis, strategic planning, and watch the report's automation and integrity level.
Now that you've got the basics down, you can start looking for the best EPM solution for you, and we've listed a few options for you below.
Oracle EPM Cloud

Oracle EPM Cloud offers the opportunity to gain agility and insight into all the necessary information to improve the work of the business.
The software works on the cloud principle for:
account reconciliation,
data management,
performance reporting,
planning,
financial consolidation,
cloud for profitability management,
and tax reporting
Some advantages of using this software include using artificial intelligence to gain intelligent insights into the data. Furthermore, it offers help in creating global reporting standards and comes with many built-in features related to cash flows, calculations, etc.
Oracle EPM Cloud is available in a 30-day trial, while payable packages range from $250 to $500 per month.
Workday Adaptive Planning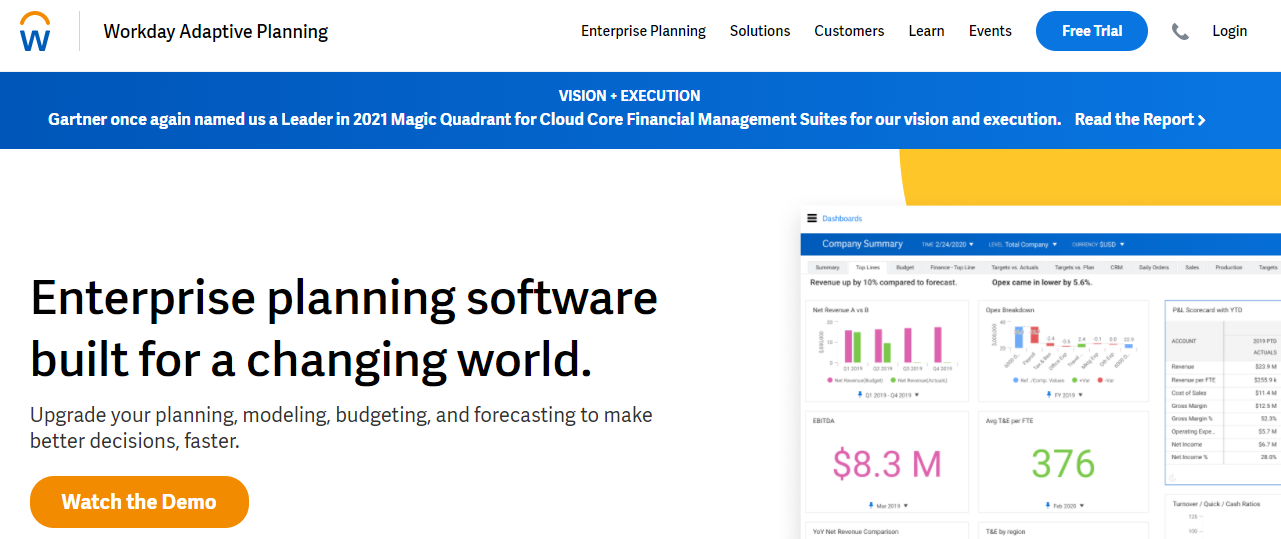 One of the most flexible EPM solutions, Workday Adaptive Planning, offers a powerful dashboard where you can make changes directly to your system. It is ideal for managing from anywhere accessed from the web, mobile, or Excel.
The software also supports business planning with built-in tools such as flexible dimensions and time frames. It offers the possibility of creating formulas and focusing on the analysis of possible scenarios. The downside of using Workday Adaptive Planning software is the lack of consolidation of the company.
It is available for a 30-day trial period, and the initial payable is $800 per year.
ARES PRISM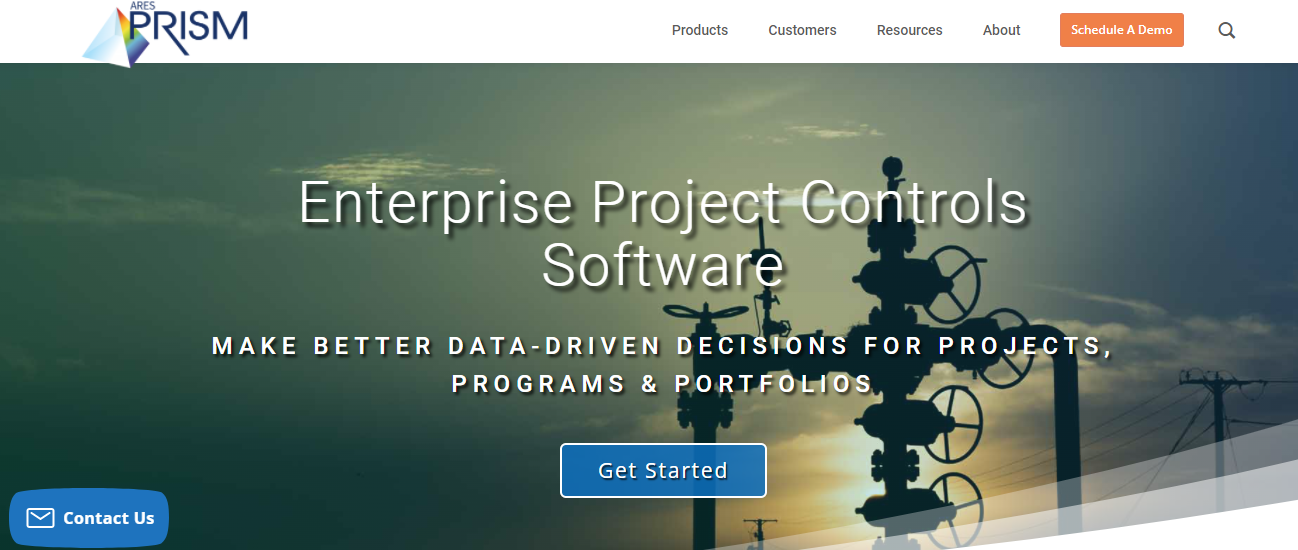 An all-in-one performance management solution for your business is ARES PRISM. Software is very adept at emphasizing critical aspects of the company in terms of funds, budget, resource planning, and much more. You can also use it for earned value management, cost analysis, and allocation.
Additionally, ARES PRISM allows you to track potential risks and forecasts, handle internal and external stocks, adjust reports and phase timing. The disadvantage of the ARES PRISM software is the outdated appearance of the interface and the unavailability of AI option integration.
This extremely flexible software offers a free demo. However, the prices of business plans are created following the company's requirements.
Anaplan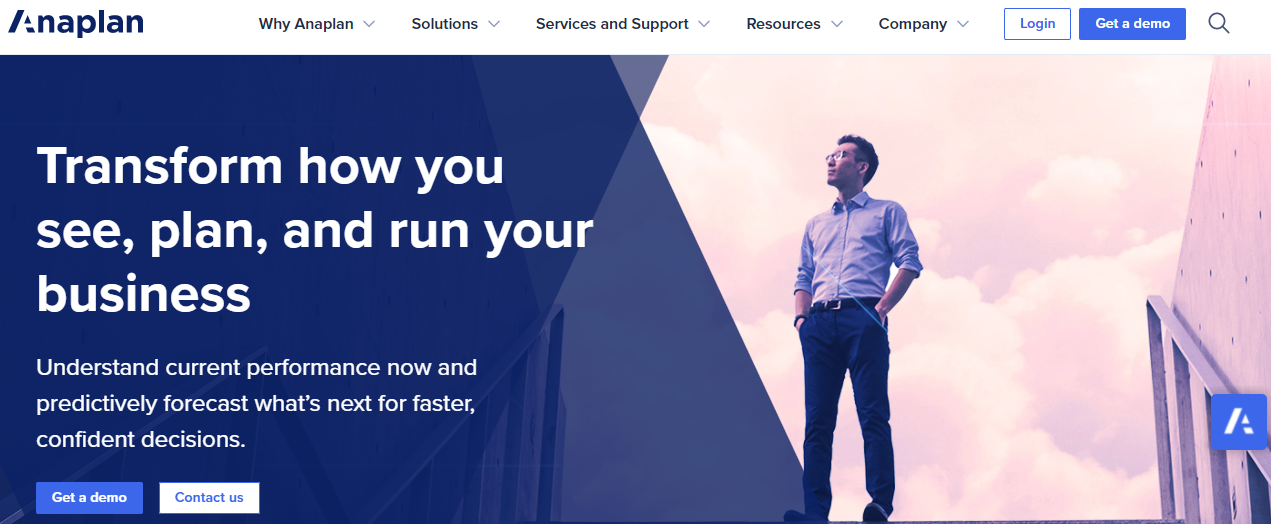 The main focus of Anaplan software is to answer every question that is crucial to your decision-making process. It also offers the ability to quickly develop an accurate supply forecast for your entire network with the added flexibility of focusing your business focus on market needs.
The created dashboard is interactive, and furthermore, you can customize the available features to your needs. Advanced reporting features are also available that display much more than expected. And help you gain better insight into data for more accurate decision-making.
Anaplan's sizeable computational generation mechanism offers instant results and is adapted to handle large data sets. You can use it on a trial basis in the free version and get enterprise plans on request.
Infor Dynamic Enterprise Performance Management

A tool called Infor Dynamic Enterprise Performance Management focuses on a combination of enterprise management solutions, business intelligence, or BI tools.
This unique software offers the ability to plan and concentrate on budgets to improve enterprise performance excellently. The extended financial option is ideal for the reporting and forecasting process. You can also manage complex structures and transactions between companies.
However, the modeling tool allows you to create, test, and implement scenarios. With IDEPM, you will instantly work ongoing delivery costs, scheduled deadlines, and process execution.
It is available in a free version, but they also offer business plans created under its requirements.
EPM Live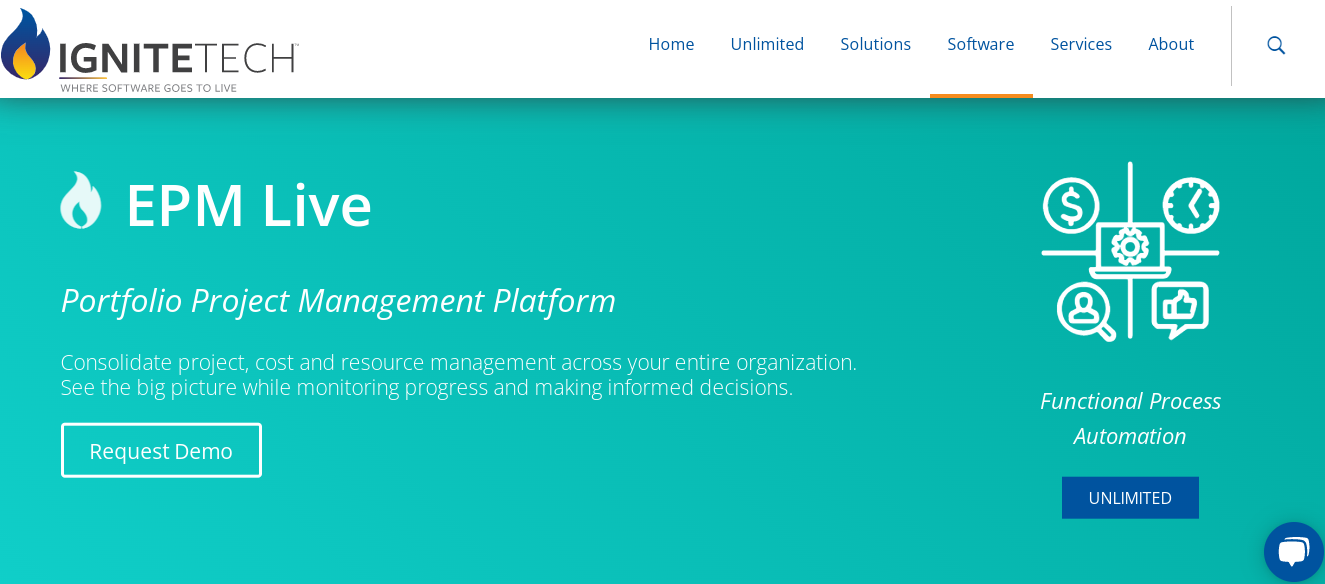 The software called EMP Live also takes its place on this list. Ignit created it to improve the company's ability to monitor and manage all projects and related costs. It also offers over 50 pre-created modules to facilitate the work of tasks.
Features are also available for the company's digital engagement, marketing and sales sectors, and process automation. The lack of EPM Live is in the minimum price plan. This means that it can not adapt to large companies and requires MS Sharepoint software.
This state-of-the-art software can be integrated with any Microsoft program and is available for $6 per month and a free 30-day trial period.
Conclusion
We have reached the end of our list of the best EPM software. Considering all advantages and disadvantages or the prices of specific packages, you can decide which of the listed software is more suitable for your company.
It will also help to understand your organization's business processes and the impact of implementing an EPM solution. With the right choice of powerful tools, managing a company's performance can be an effortless task.