Using Mozilla Firefox as your work-in browser can significantly improve your work routine. Using Firefox extensions within the Mozilla browser can improve your On-page SEO, find popular WordPress themes, and even block unwanted side distractions. Although there are many useful Firefox extensions, we composed a list of the best ones.
However, before we continue, we want to point out that there is one more thing you should think about investing in. A hosting platform that will assist you in managing and optimizing your website to the best of your ability. Web hosting services can help with website management, optimization, and security. And can you imagine a hosting service that does everything and more?
One thing that sets WPMU DEV's hosting platform apart, is that as well as having all the hosting features you'd expect – it also comes built-in with 7 pro-WP plugins – covering performance, security, backups, and more. Get 20% off any of their plans.
To continue, here is a list of the 10 best Firefox Extensions that can increase your productivity.
1. Web Developer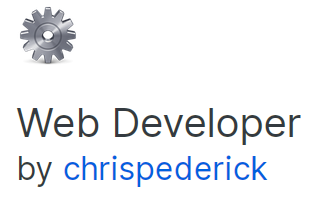 First up is the Web Developer extension. Web Developer is a Mozilla Firefox extension that brings all the right developer tools into your browser.
This extension allows you to inspect CSS styles, disable inline and print types, or generally edit CSS. You can also view cookie information and clear all session cookies with a single click using this extension. It is a comprehensive developer tool fitted for any WordPress developer.
2. Clear Cache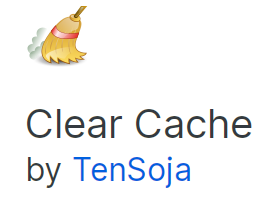 As the name suggests, next in line is an extension that helps you clear the browser's cache. You can remove the browser cache (both DISK and RAM) with a click of a button. All you have to do is click the F9 key on Windows and Linux or press both Fn and F9 keys on OSX.
Finding all the cache data in the settings can take some time, but consider how much time you can save with a single keypress. It is, without a doubt, a quick and popular Firefox extension.
3. Font Finder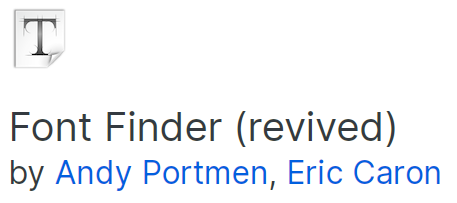 Font Finder is a Firefox extension that gives your browser a font inspector that analyzes the font information of any element on the page. However, Font Finder has three key features: it analyzes any font on the page. You can directly copy the information of any element to the clipboard.
Also, you can change the inline font option for any active component. These features can be quickly approached through highlight and right-click. Also, this extension is a trendy extension amongst designers, developers, and typographers.
4. ColorZilla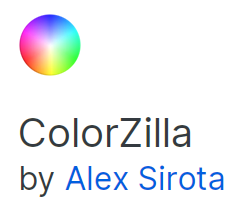 Up next is another helpful extension called ColorZilla. ColorZilla provides you with a color reading inside your browser. You can inspect a specific page to learn about the color palette used on that page.
There is even the possibility of selecting a color from a pre-built palette browser or creating your palettes. Furthermore, you can analyze the colors of DOM elements within a page or find CSS rules for the colors. This extension helps both developers and graphic designers regardless of their knowledge.
5. WordPress Theme Detection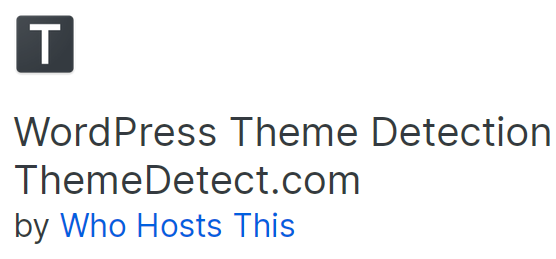 Assume you're browsing the web and come across a professional-looking WordPress theme, and you think to yourself, "Wow, that would look great on my site." Suddenly, you spend hours looking for it, only to settle on another theme instead.
With WordPress Theme Detection, you can find what you are looking for in the nick of time. This extension displays information about the WordPress theme installed on the website you are viewing.
WordPress Theme Detection acts as a link to a website and will give you all the necessary information such as theme name, version, author, etc. Without the need for excessive digging, this site can provide helpful inspiration.
6. HTML Validator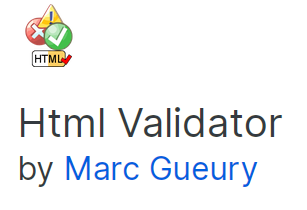 HTML Validator integrates HTML validation inside Mozilla Firefox. This extension shows the number of HTML errors on-screen as an icon for a quick pace of work. As previously stated, this is a quick way to monitor your work because it will provide several errors as you work.
Even though it won't tell you where you can find those errors, it tells you there is an existing number of issues to fix them immediately. This feature is beneficial if you plan on transitioning from draft to preview in WordPress and need a quick look if everything is working correctly.
7. Impulse Blocker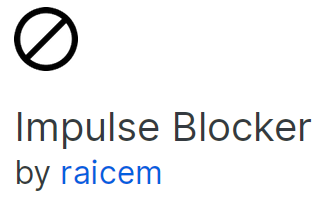 Specific pages can be a significant distraction at times. You spend one minute effectively working on your latest project and the other minutes browsing social media platforms. One minute on a social platform can often lead to hours of delayed work.
However, with Impulse Blocker, you can block all those distracting websites. By listing different sites, Impulse Blocker can either pause or altogether avoid them. You can, for example, activate Impulse Blocker and pause specific websites for up to 3 hours. You can close this extension and resume your social media browsing when you finish your work.
8. Ahrefs SEO Toolbar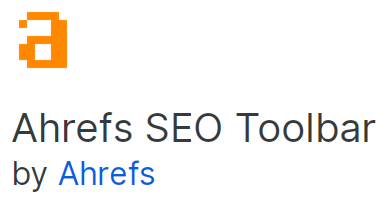 Ahrefs SEO Toolbar is a handy SEO assistant within your Firefox browser. It includes features such as an on-page SEO report, a redirect tracer with HTTPS headers, a link highlighter, and SERP positioning. If you have a valid account on this site, you get even more attractive features to help you out. The included features are:
SEO metrics and Google ranking results.
Keyword search and difficulty ranking.
An option to export SERP results.
It can also display all the internal, external links and broken ones, which is an excellent feature to have.
9. Find & Replace for Text Editing

If you are a WordPress content creator, this Firefox extension can be helpful for you. Find & Replace for Text Editing provides a search and replace tool.
Entering words into the search widget automatically analyzes and highlights all found results of those searched terms within the target area. It is ideal for blog posts, lengthy forum posts, and even corporate emails.
There is also the option to create custom text templates that you can later paste into an active area. You can even use this feature as a signature template or a pre-made email response.
10. OneTab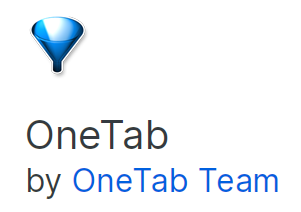 And last on our list is a simple extension called OneTab. Although having multiple tabs open simultaneously is a clever idea, it makes transitioning from one site to another much more manageable. But, it can be a bit overwhelming at times.
With one click on the OneTab extension, you can convert all your opened tabs into a list for easier access. Moreover, having them on a OneTab list saves more RAM and better utilizes CPU. You can individually retrieve tabs from the list or restore them altogether.
Conclusion
Whether you are a skilled WordPress developer or just starting, the key to success lies in good organization and productivity. Staying focused and away from different distractions can lead to better and faster work results. With those listed Mozilla Firefox extensions, you can save a lot of time and be more practical in your work routine.