Confidentiality and privacy have recently been critical sources of concern due to increased government agencies' digital monitoring and threats by evil hackers. A Virtual Private Network is the most valuable and practical option that internet users rely on. There are no constraints on what you can accomplish with a VPN, from enabling you to get around geo-restrictions and censorship to anonymous online browsing. Practically everyone needs Virtual Private Networks, but not everyone can afford them. The reality is that premium costs are frequently associated with excellent services.
So, what are you supposed to do then? Easy, get a service for free. You must pay for a VPN to use all its features. However, a few services are free or provide essential functions without charge. To gain better performance, they frequently have the choice to switch to the premium version. Finding a trustworthy non-paid VPN is undoubtedly tricky, but if you know where to look, you can find one. We have tried some of the top free services for you since we know where to search and how to find them.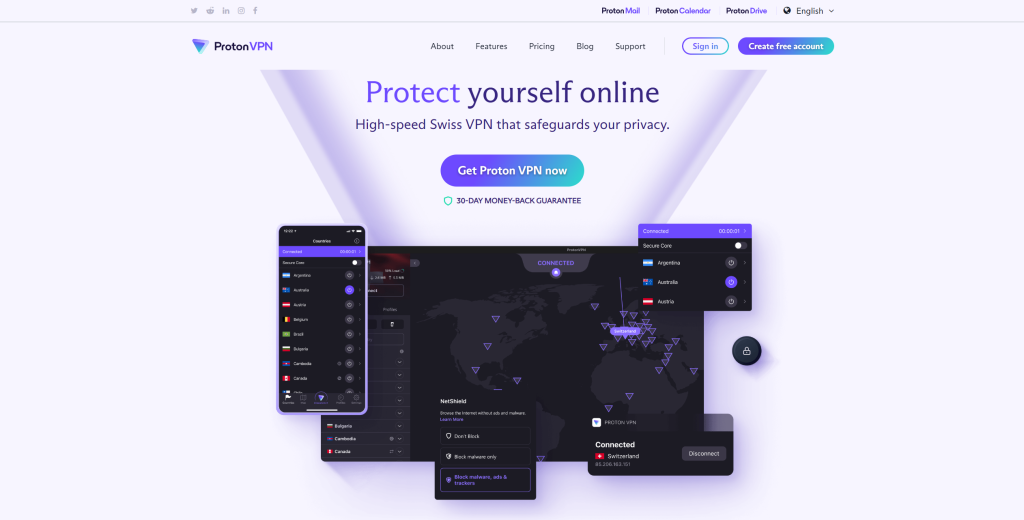 ProtonVPN is a Swiss Virtual Private Network that offers a free version for anyone looking to browse the internet secretly and secure their online activity. Since the firm behind ProtonVPN considers cybersecurity a fundamental human right, you won't have to pay anything if you don't want to since their software will always be free to use.
You can use all of ProtonVPN's services with a free account, and its AES 256-bit encryption and secure VPN protocols provide excellent online security. With ProtonVPN, you can access geo-restricted websites, stream online content from anywhere, secure your online data, block intrusive ads, and shield yourself from tracking attempts by dubious websites.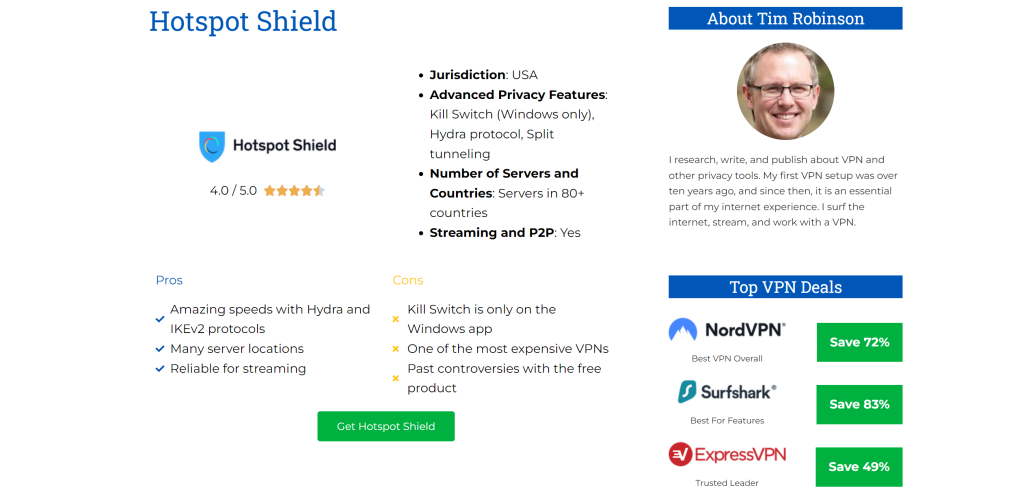 Hotspot Shield is an American-based VPN. And although the US has good privacy rules, they are not as extensive as those in certain other nations. However, this free VPN user is limited to one US server location. You have a 500 MB daily data cap and a 2 Mbps connection speed cap on the service. You are given roughly 15 GBs per month under this limitation. These restrictions are not the worst, but neither are they the best regarding speed or data.
It's also worth noting that the accessible version of Hotspot Shield does come with its ads. Additionally, because it must track how much data you use daily, it is not entirely log-less. The fact that some users claim the advertisements appear to be targeted concerns how private the service is.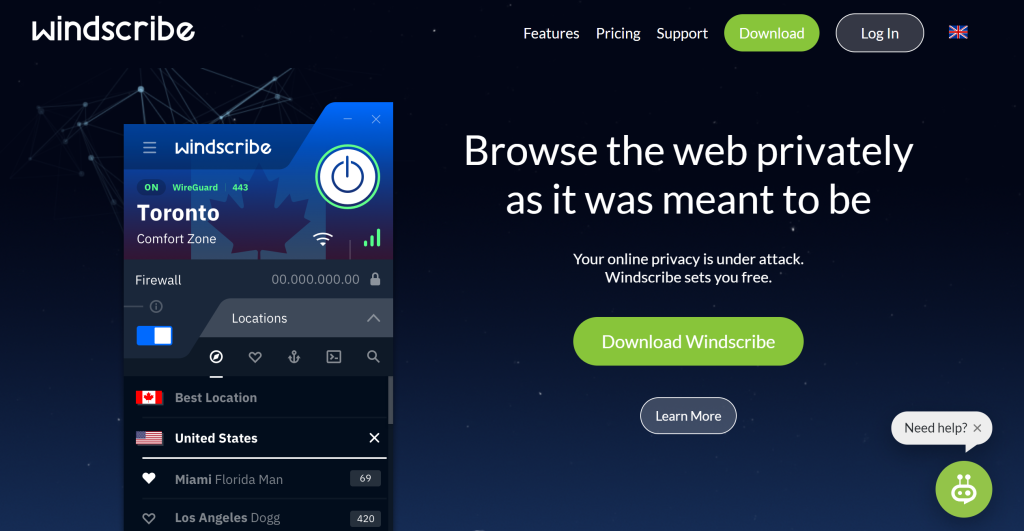 Windscribe is one of the most widely used VPN services, primarily due to the free plan and the generally low cost of other paid-for plans. Additionally, the VPN does have a lot when it comes to the free version, offering free users up to 10 GB of bandwidth, which may even be enhanced if you tell your friends about it or tweet about it on Twitter.
AES-256, IKEv2, and WireGuard are a few of the top encryption protocols the service provides and rigorously abides by. Its desktop application has a built-in firewall program that guards against data leaks, and all servers are set up as DNS servers for maximum secrecy.
You can even use Windscribe to watch Netflix content that is geo-restricted but only on specific servers. Since the service is free, customer care is a drawback. If you ever encounter an issue of any kind, it will most likely be handled by a bot or automated messages.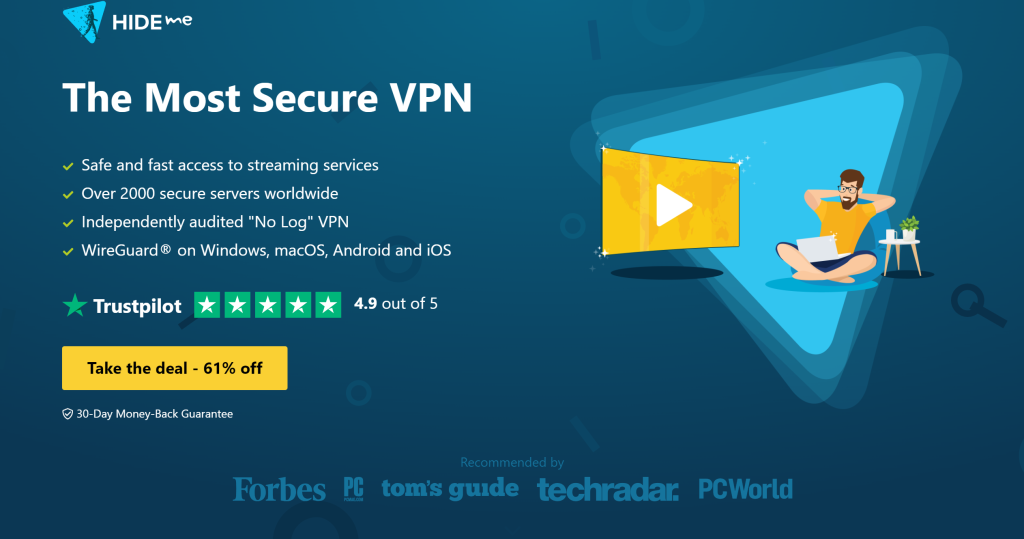 Hide.Me is the best VPN for most circumstances because of its lightning-fast speeds, excellent privacy, and impenetrable security. The software has a user-friendly layout and unquestionably exceeds expectations in practically every regard. Almost any platform, including Hulu, Disney +, Netflix, and others, can be unlocked with Hide.Me. All of the optimal servers listed by Hide.me bypass geoblocks on the platforms mentioned
This free VPN app is impressive since it offers speeds of up to 25 MBPS and 10 GB of free data per month. The VPN also has features like a kill switch, IP and DNS protection, and a no-log policy.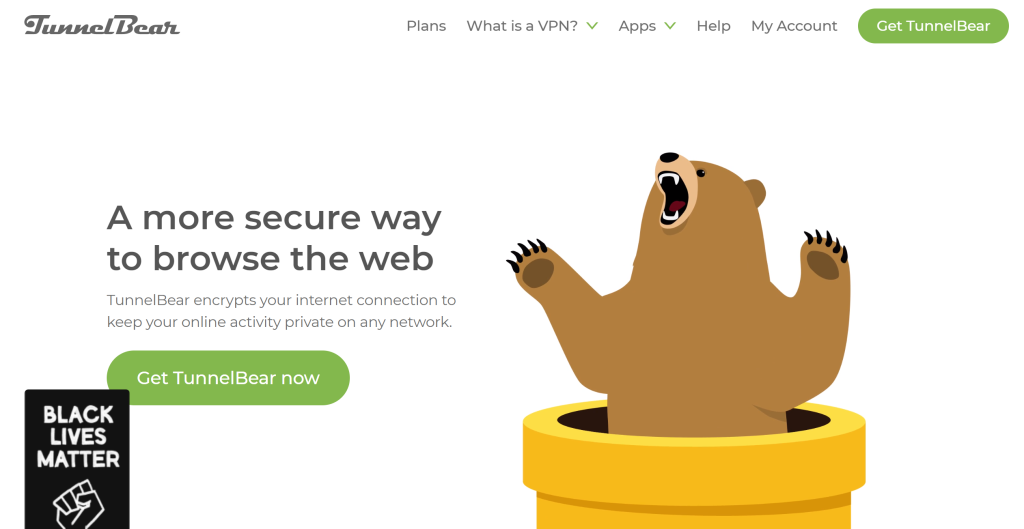 Tunnelbear is a Canadian service, i.e., the laws it abides by are Canadian, so make sure to consider that before making the final decision. The privacy regulations in Canada are adequate but not outstanding. You only receive 500 MBs of free secure use each month, which is the most significant restriction of a free Tunnelbear service. This isn't the best option for streaming services since there isn't enough data on the free plan to watch a single show episode. 
The free service does not contain advertisements, which is a plus. For macOS, iOS, Android, Windows, and Linux, Tunnelbear offers apps you can install. Since it is effective overall but offers little data, you can use Tunnelbear's encryption for safe surfing and texting.
Conclusion
We have dedicated this article to a topic we can always write about and emphasize its importance. A VPN is one of the best solutions you can use in today's fast-paced world. Please ensure you use secure and efficient virtual networks to get the most out of their performance. Check out our picks for free VPNs.