According to some SEO experts, links are the essential part of the SEO of your website. Managing them properly, finding new link-building opportunities, using links on your website, and other link-related tasks don't need to take you all your time. With proper tools, most of these processes can be automatized and optimized.
Link management is a big field, and many difficulties may occur along the way to correct. Since link building is an essential part of it, we will discuss the best tools you must have in your digital toolbox for this purpose.
If your website is running on WordPress, don't skip this part. The WP Links is a plugin that we recommend to beginners and professionals. It offers so much regarding how the links on your website are tagged, attributed, visualized, and more.
You can control external and internal links and everything related to them from the centralized dashboard. Set the rules for relations containing a specific keyword and add icons to them with the link rules feature. Want to warn users when they are leaving your website with external links? The exit confirmation feature has you covered!
Once you set up this plugin, you can apply all the settings to the entire website. Settings will also be used for the links you will post in the future. After a few minutes of playing with different settings, you will get the best from all of the links! This means that it doesn't matter if you are starting or have a website with a massive amount of content.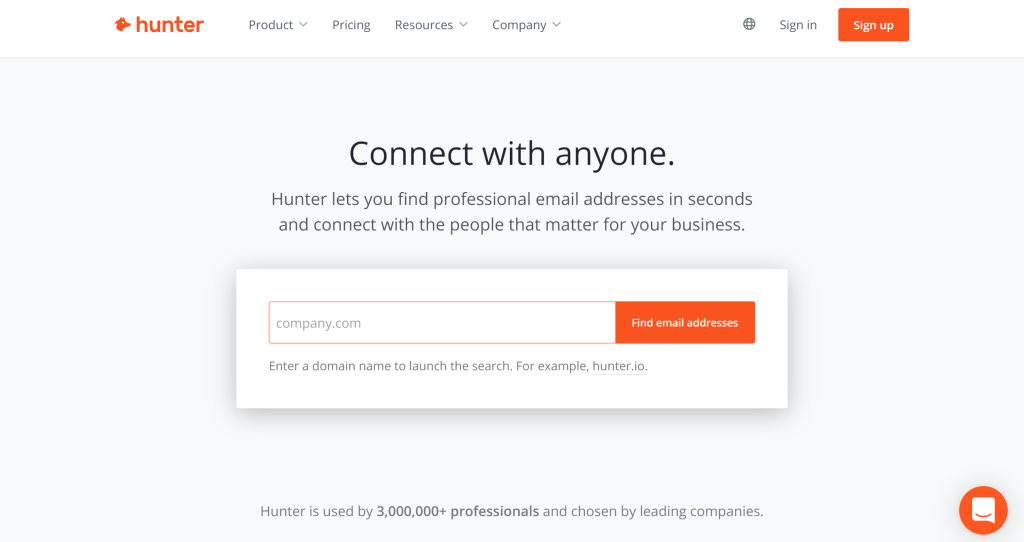 Now that you know how to manage things on your website, it's time to reach out to others! Hunter.io is a great link-building tool that will help you find websites in your niche that are open for link exchange and other possible cooperation.
What makes it a great time saver is the email campaign feature with prebuilt templates of emails. These will be indeed useful, especially if you are a beginner and are unsure about the proper way to approach the 'big players.' With this tool, you can find and verify the email addresses of websites and companies you want to reach out to.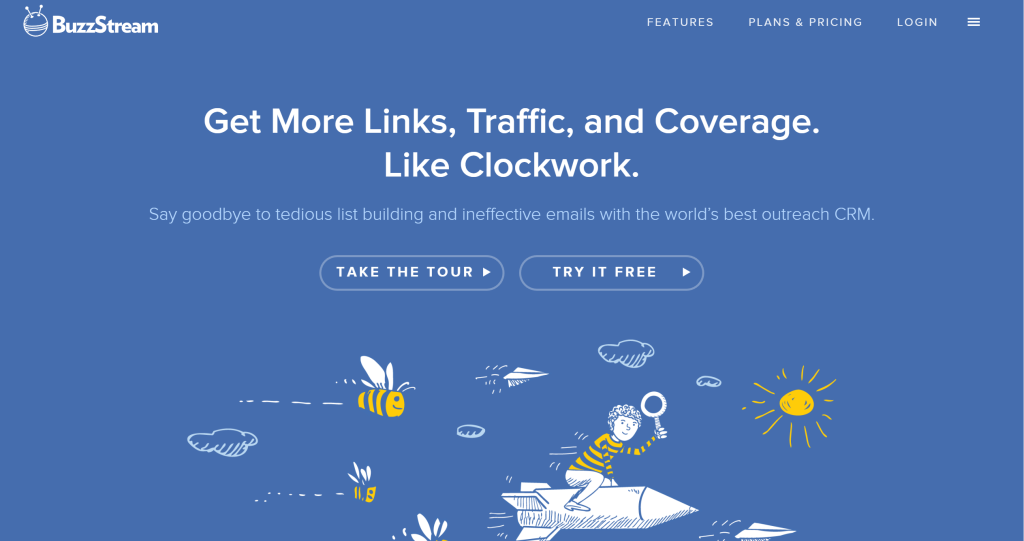 If you have gathered some link-building contacts and have issues organizing and tracking them, BuzzStream can help you. This tool is more oriented toward improving the conversion rate from prospect to backlink.
Like with Hunter.io, you can schedule, automate and even create follow-up emails for your link-building outreach campaigns. However, contact management is much better, so if this is an essential aspect for you, Buzzstream will offer you more.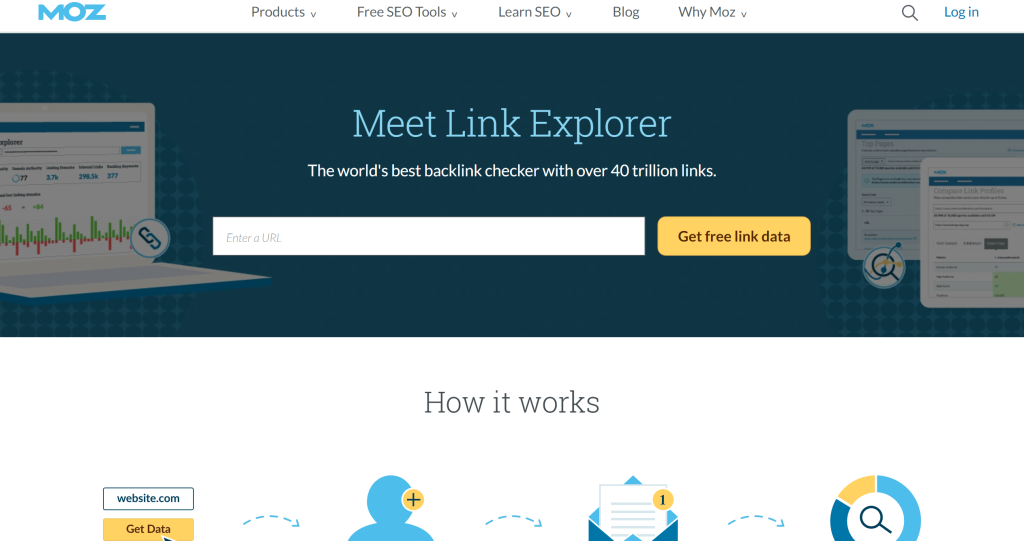 Having a birds-eye perspective on the backlink profile of your or competitors' website is something you will want sooner or later. Moz Link Explorer allows you precisely that!
You can explore what domains link to a specific website and what keywords rank in the search. All of this can be nicely packed in charts and graphics that you can use to create a link-building strategy for your website.
Keep in mind that this tool is more investigation oriented – it doesn't have any features for contacting or managing the prospects with whom you might want to cooperate. Moz Link Explorer can also be used to find websites your competition used for backlinks.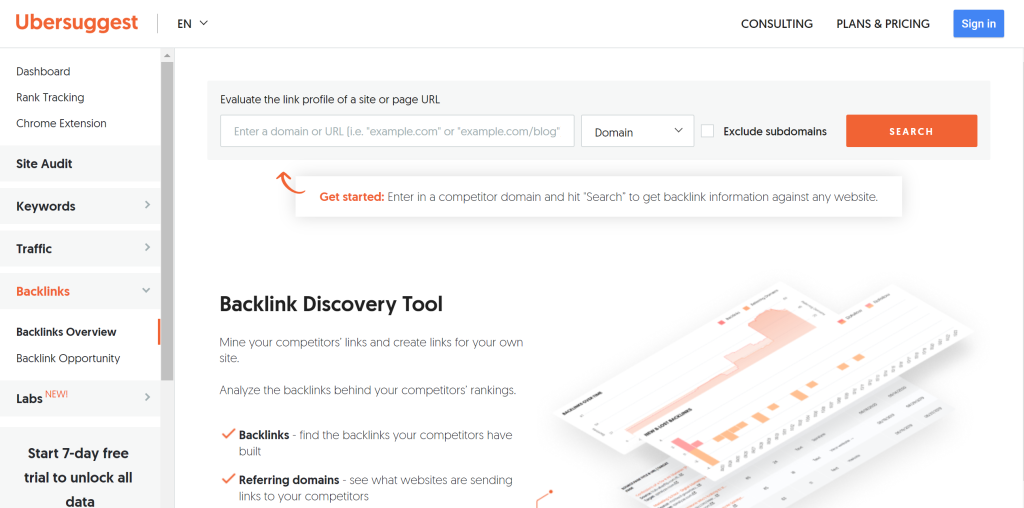 Continuing our list with another tool to help you better understand a website's backlink profile, we stumbled upon UberSuggest Backlink Analyzer. This tool is more newbie oriented since it doesn't offer many features as some other similar tools.
However, if you are new to link management, it can be a significant first step in learning more about the backlink profiles of your websites and the competitions. It shows you a complete backlink profile together with top-ranking links. If you want to learn more about your competition, this will be very useful.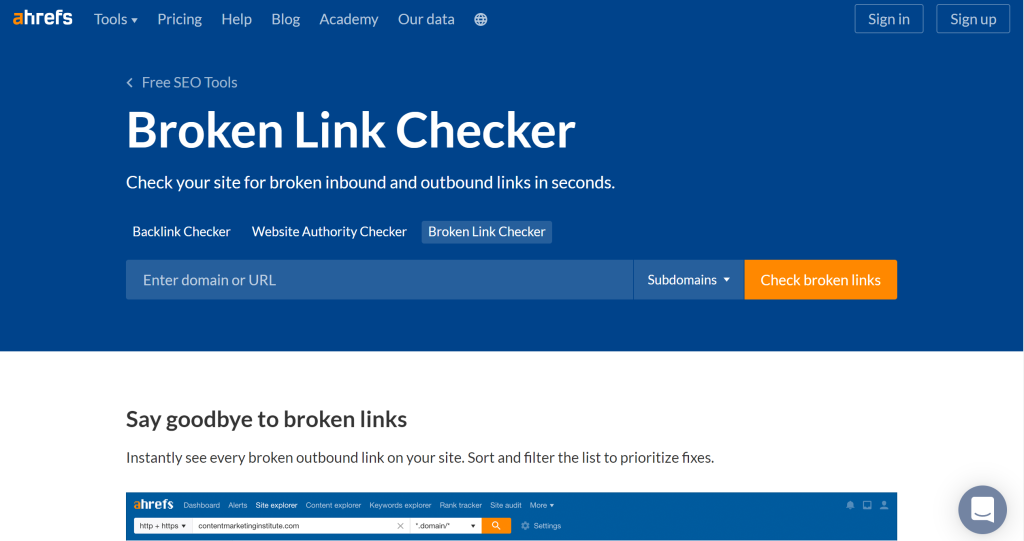 Last on the list is the Ahrefs Broken Link Checker, which, as the name suggests, is made for checking broken links. No one finds it amusing clicking on a link and finding themselves on an error page. This is why this tool is a great way to utilize the backlinks you already have in the best way possible!
Once you find out which of the backlinks leading to your website don't function, you can take action by setting up redirections or fixing the link itself. This way, you will improve your backlink profile, but the visitors will be happier since they will find what they came for!
Conclusion
Now that you discovered all of these valuable tools taking action is the next step! Keep in mind that getting good backlinks is only part of link building. Having control over how your links behave is also a crucial aspect.
This is why you should get a WP Links plugin for WordPress and forget about losing hours and days on configuring links. Make sure you reach out to their fantastic support team if you have trouble!