Payroll software is crucial for every organization with workers. However, it is not about only ensuring that you have correctly managed taxes and essential benefits. It's also about providing employees with clear information about their pay and required deductions.
Payroll software was downloaded and run from the office, and those in charge would generate payslips for employees to review. Cloud-based payroll solutions now enable not just improved redundancy and backups. These payroll solutions also enable digital record-keeping by delivering payslips that employees can access from home or even on their phones.
1. Paychex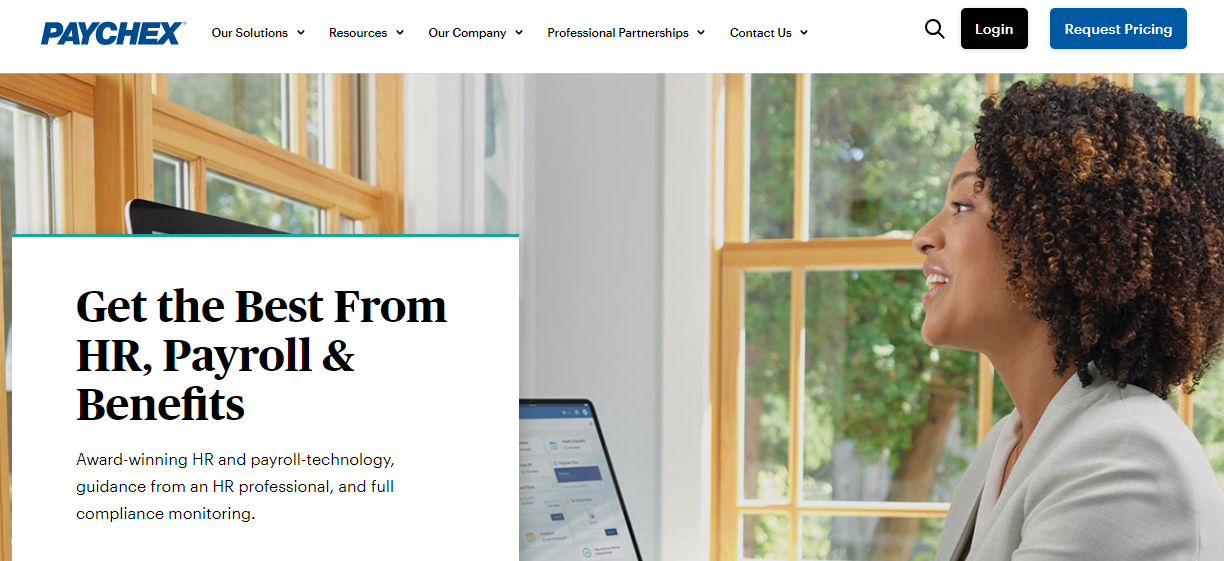 Paychex Flex combines cloud-based payroll administration and human resources software for small and medium-sized enterprises looking for comprehensive, cost-effective HR management.
Paychex's payroll services include new-hire state reporting, payroll tax filing, and an employee financial wellness program. This payroll software is also one of our list's most expandable payroll choices, with three configurable packages. Paychex's approach allows for expansion, so expanding firms won't have to go elsewhere for plans that can accommodate more employees.
2. QuickBooks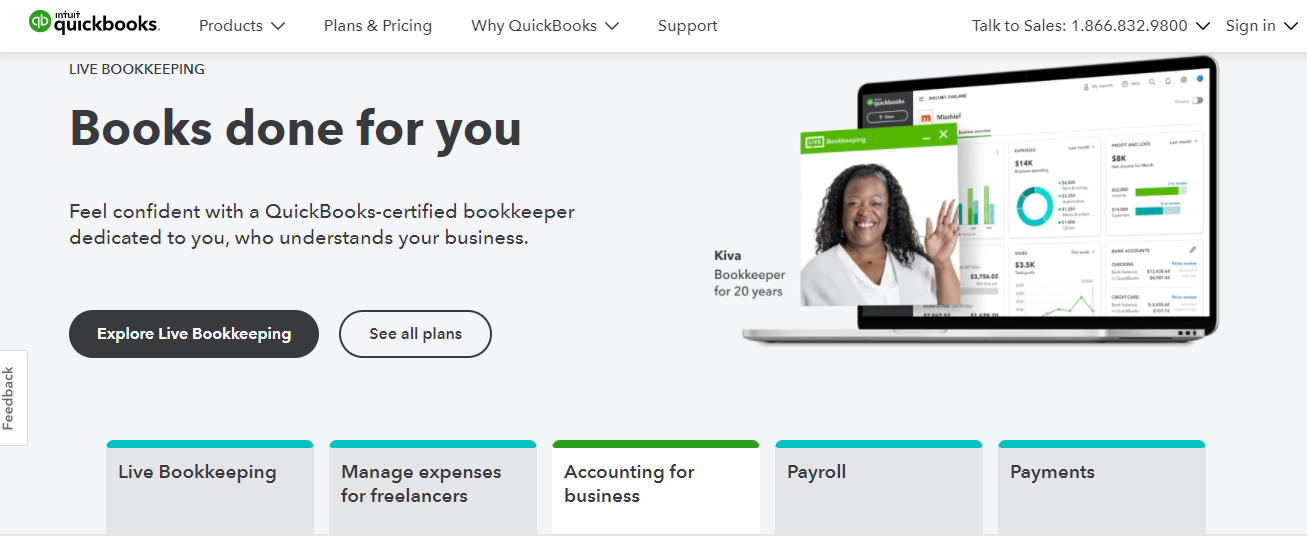 QuickBooks is famous for its high-quality accounting software, but it also provides three full-service payroll options. The most cost-effective plan includes automatic payroll runs, employee health insurance choices, next-day direct payment, and 1099 contractor administration. This plan starts at $45 per month. But its most attractive feature may be its simplicity when it comes to the UI.
You can quickly access workers and manage pension contributions from a single dashboard. You may produce pay stubs and email them straight to employees using the site and fill out necessary papers. There's also a calculator for calculating maternity and sick leave, and QuickBooks will remind you to submit payments, so you don't forget.
The QuickBooks self-service payroll package includes a monthly fee for the service and a fee per employee, with rates varying depending on the number of features and payment tier required.
3. BambooHR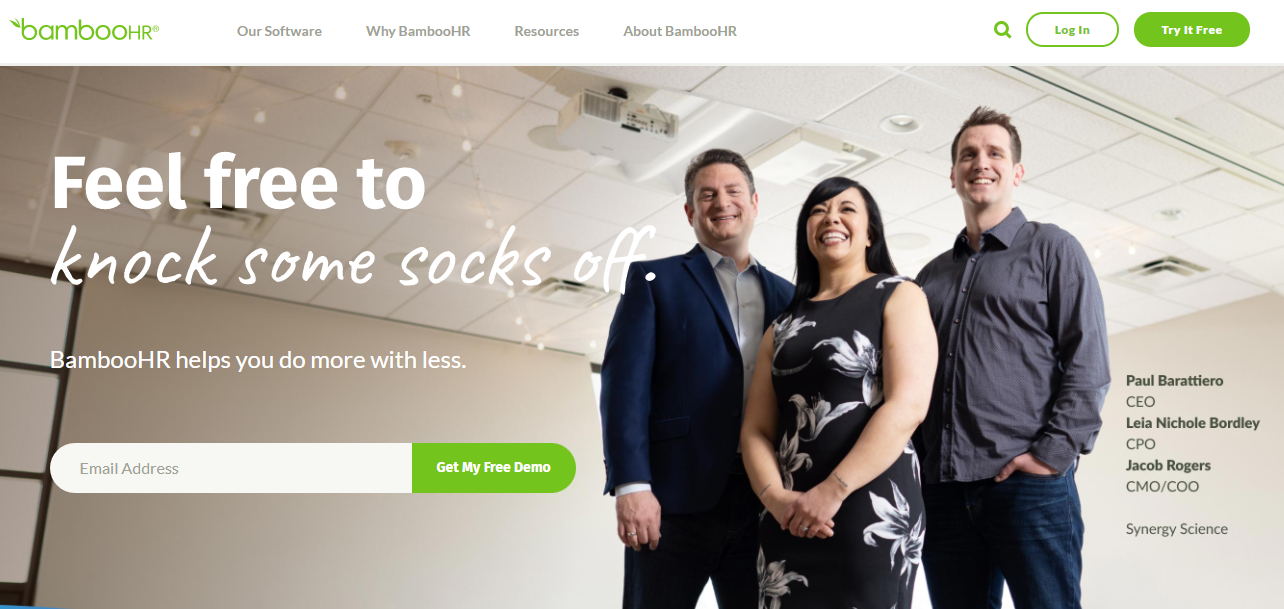 Most HR technology firms provide their payment features or apps when looking for a suitable payroll solution. BambooHR, for example, offers a separate payroll platform that works in tandem with its employee-management software.
The program enables you to eliminate multiple entries, quickly add new employees, and track employee hours and bonus payouts.
Some of the additional capabilities of this platform are:
Time-off monitoring,
Staff database and records,
The application tracking system,
Performance management,
Electronic signatures, etc.
4. Patriot Software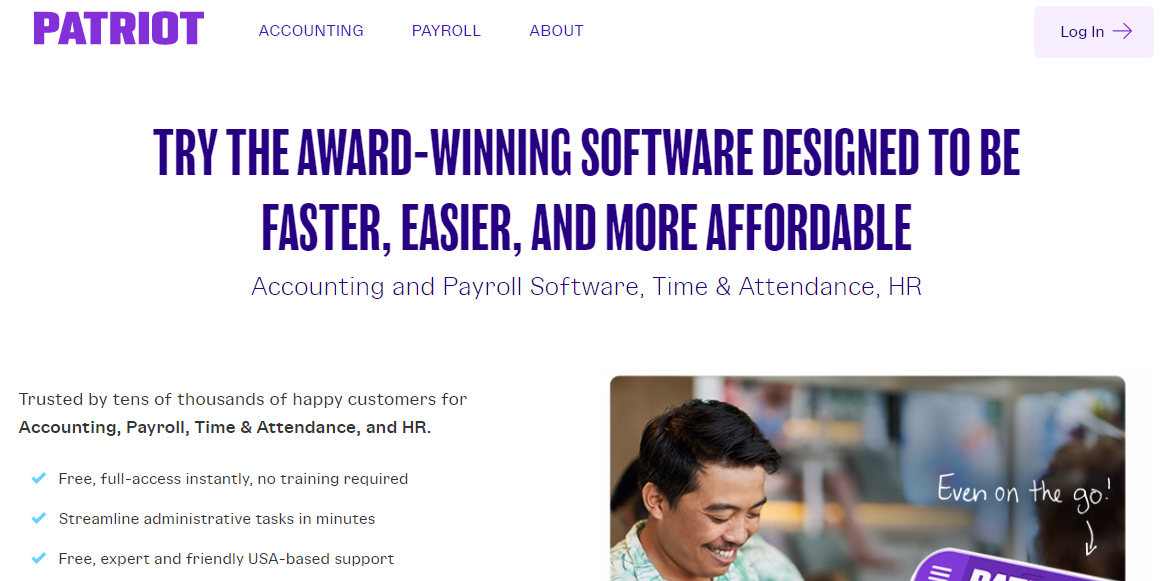 We cannot suggest Patriot Software highly enough if payroll price is your main priority. Patriot Payroll's self-service plan is undoubtedly one of the most affordable on the market. Also, a monthly base fee for this software is just $10 + $4 per employee.
If you wish to add a few additional services, you may start with HR support for $6 per month and time and attendance integration for the same amount.
Patriot Software offers very inexpensive add-ons, such as HR help for $4 per month and time and attendance monitoring for $5 per month, on top of its $10 base payroll pricing.
5. Wave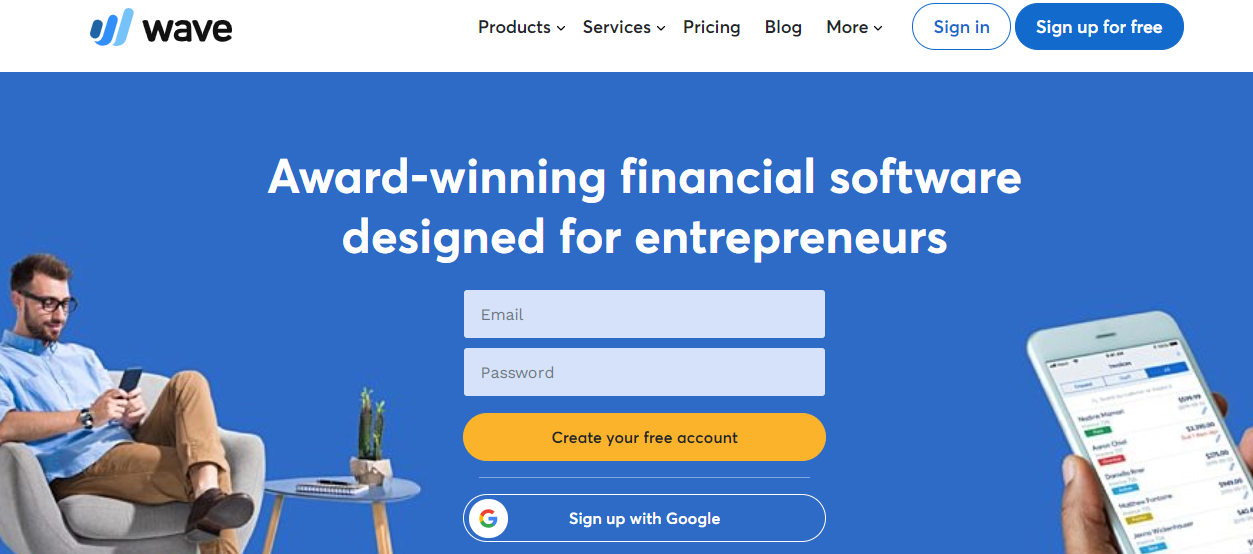 You may be familiar with Wave because they provide some excellent free accounting and invoicing tools. They also offer payroll software for a fee, but if you're looking for accounting software as well, now would be a good time to try both. Luckily, they sync easily.
Because some countries permit them to provide tax services while others do not, the cost of Wave Payroll varies depending on where you live. In the United States, where tax services are available, the monthly fee is $35, plus $6 for each active employee or independent contractor you employ. The base pricing in places where taxes are deemed "self-service" will be $20.
6. ADP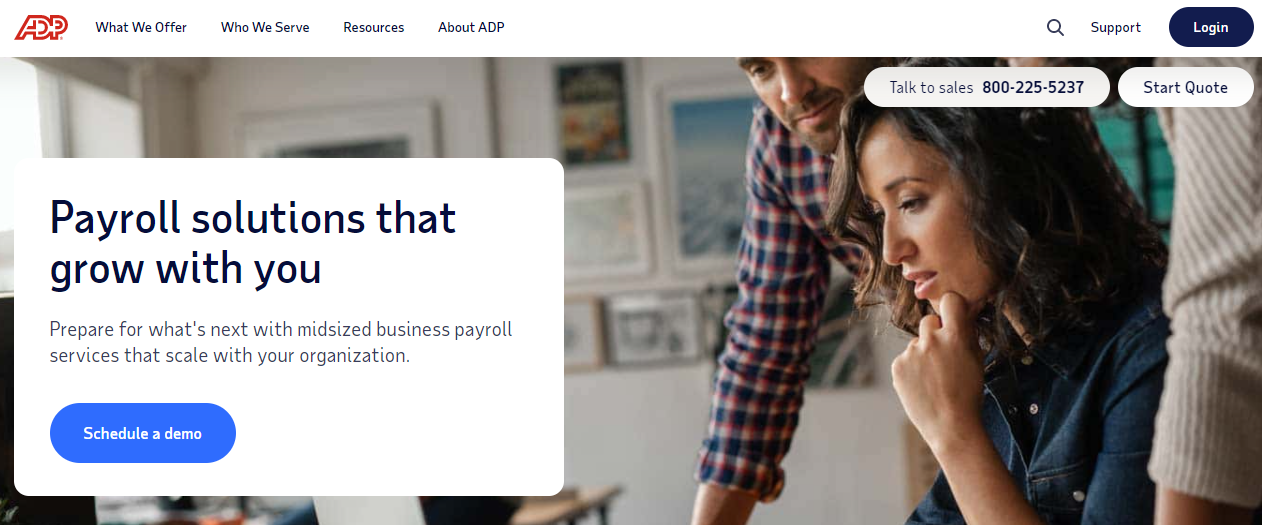 ADP is a scalable platform with all of the features needed for a complex company, such as operating in a highly regulated sector or across state or national borders. Platform ADP applies to various sectors and verticals, making it an excellent solution for organizations with complex or broad requirements.
This company provides tailored payroll solutions for small, medium, and big enterprises. They created its Run platform for companies with less than 50 workers, while its Workforce Now platform is intended for companies with 50 to 999 employees. Organizations with more than 1,000 workers can choose from a variety of platforms, including the Enterprise platform.
7. OnPay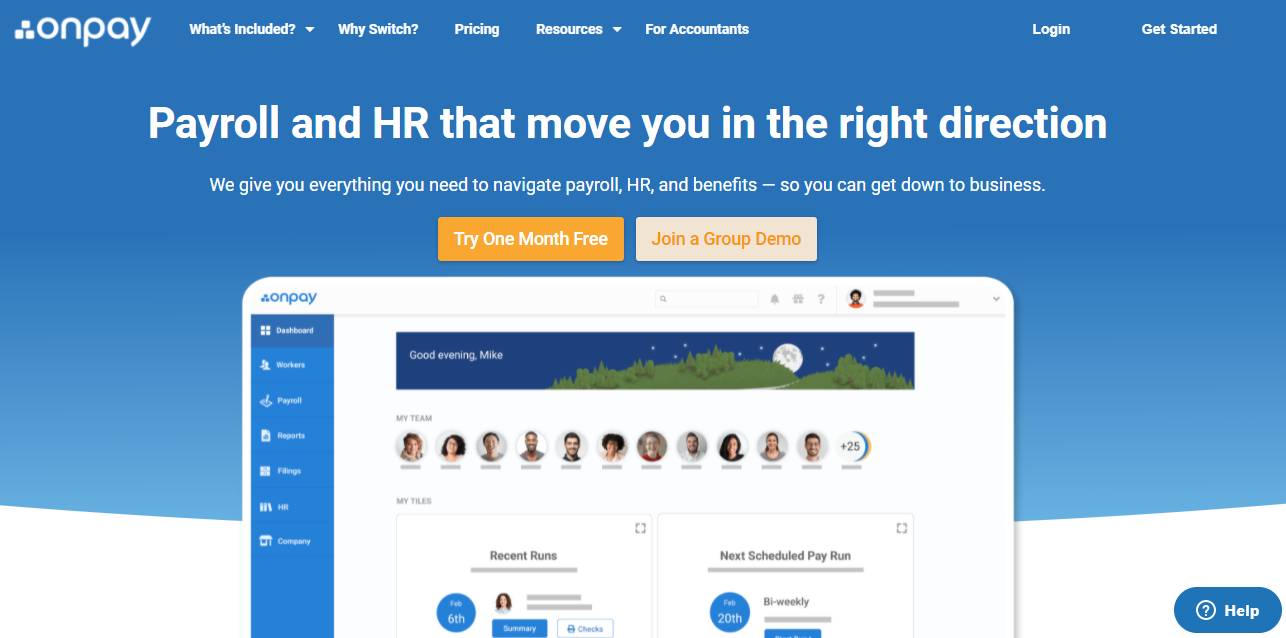 Small businesses may use OnPay's online payroll services to perform an unlimited number of payrolls each month. Also, they can use it to pay employees by direct deposit or paper check. The online system is simple to use and handles paid time off (PTO).
You may benefit from an easy-to-use platform that simplifies payroll. Adding employees, setting statuses, and running payroll are all easy and uncomplicated processes. OnPay customer care representatives are available to assist you at all times.
8. Square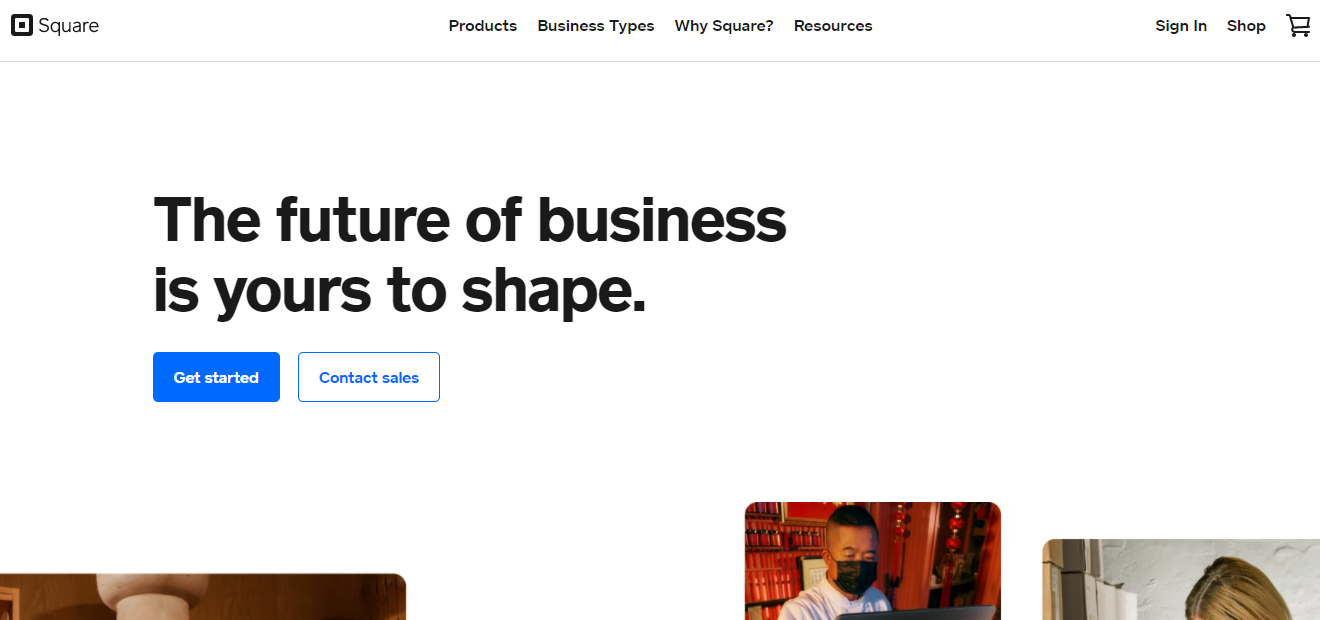 Square is most known as a payment processing platform, but the firm also provides an online payroll solution. This platform is a straightforward piece of software with few frills. It offers all of the capabilities we were looking for in a payroll software business, but it still maintains the lightweight feel that its payment processing cousin is known for.
Square is compatible with a wide range of time and attendance systems, as well as point-of-sale software. When it comes time to handle payroll, you may pay employees using their Square balance rather than their bank account because the system records employee hours automatically.
9. Sage

Sage Business Cloud Payroll is a payroll platform that simplifies the processing of employee payments for businesses and human resource professionals. The platform allows you to enter hourly or yearly salaries with a simple four-step pay run, and Sage will handle the rest.
Absence, bonuses, expenditures, holiday pay, pensions, and student loans may be processed using the software. Additional capabilities include the ability to handle PAYE and HMRC tax filing, as well as a mobile app for managing payroll while on the move.
Above all, the program is quick and straightforward to use – no prior expertise or training is required to use the user interface. If you become confused or have a problem, you can contact a support service available 24 hours a day, seven days a week.
10. Paycor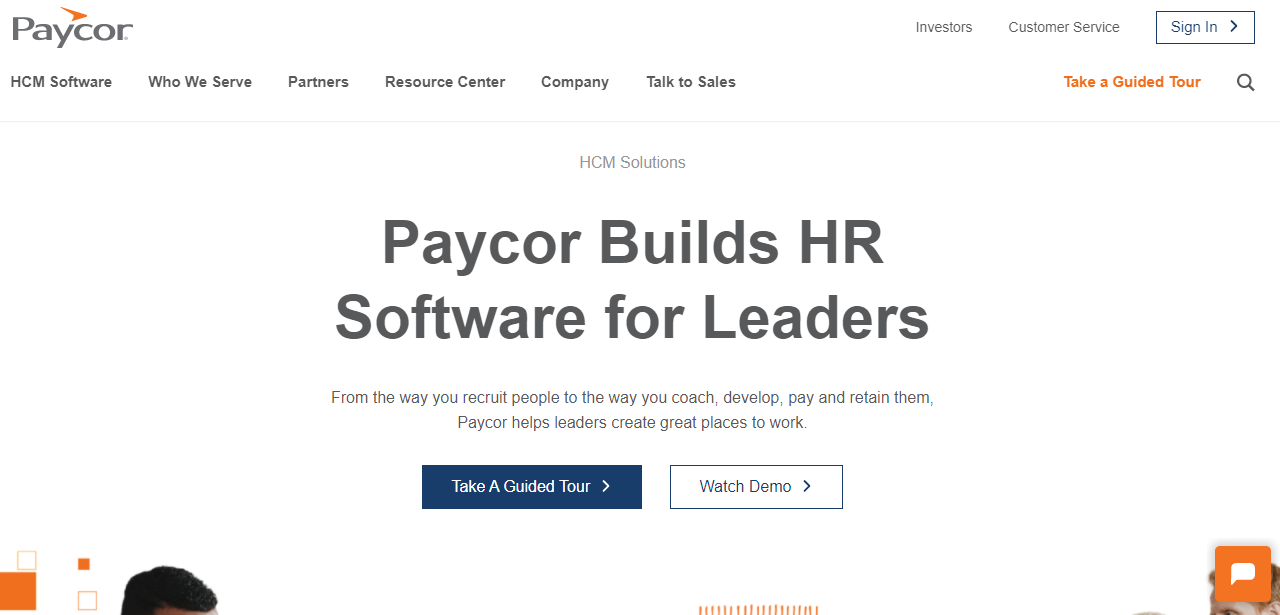 Paycor provides user-friendly online payroll software with an employee self-service portal for examining compensation data and changing personal or financial information. Employees may also utilize the platform to request paid time off, track payments, evaluate benefits, and view pay stubs.
Paycor has three price levels, each with a monthly flat fee. Most providers charge a monthly base rate plus a monthly per-employee fee in the online payroll software business. Paycor's concept may be prohibitively expensive for tiny firms, but it may save money for midrange and big companies as they grow.
Conclusion
Now that you've learned about the best payroll software for small businesses. It's time to decide which of these four alternatives will be the most excellent fit for your payroll needs and preferences.
Each choice has advantages and disadvantages. But at the end of the day, you'll need to consider how much assistance you'll need with your taxes and payroll setup. Also, how much you're prepared to spend each month on payroll software.