cPanel was first released back in 1996. For nearly two decades now, cPanel has gained immense popularity as a trustworthy and reliable web hosting control panel. cPanel runs on the Linux operating system.
It is considered very useful amongst its users for being extremely user-friendly, responsive and well-structured. It has many features that make it a promising web hosting for all professional IT experts as well as the amateur users. You really don't have to be very tech-savvy to be able to run this web hosting server. It is easy to use for its day-to-day users and system managers.
Advantages of cPanel
Based on a stable Linux OS, cPanel promises extreme ease of use to its clients as cPanel manages to produce powerful outputs with a set of very proficient features. Below we will review the top benefits that every cPanel user has the opportunity to enjoy whilst using web hosting server and panel.
Installation
The first benefit associated with cPanel is the fact that it is very easy to install. The installation process is very simple and is laid out in a few simple steps that the user can easily follow.
Interface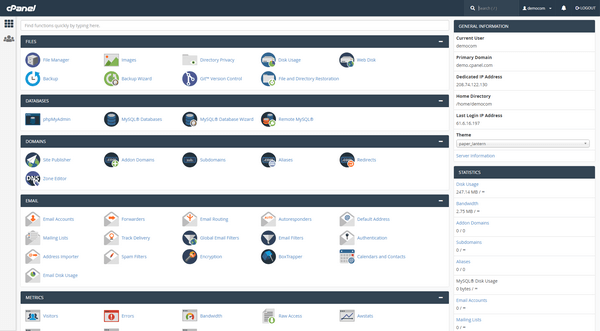 The user interface of the control panel is very simple and easy. The graphic interface has been designed to be user-friendly and highly responsive. Hence, the users find no problem whatsoever in handling the control panel on their system. Moreover, it supports easy commands for complex functions. The users will be able to perform all basic as well as complex tasks such as evaluation of available disk space. System maintenance and system backups in a few simple clicks only.
Size
cPanel web hosting comes with the basic requirement of running solely on a Linux-based operating system. It takes up only a limited 20GB of disk space and requires 512MB of RAM to run on the system. In today's day, this seems like a very simple and basic requirement to meet.
Features
Hands down one of the best things about cPanel are its extensive range of high-end features. These features allow users to access, host and manage their online website accounts seamlessly. Moreover, all features of cPanel are protected by an antivirus which prevents attacks from unwanted viruses and malware.
Flexible
One of our personal favorite features on cPanel is its flexibility. You will hardly ever come across a web host that allows you to transfer your website along with all its content from one web hosting server to another so easily. It works like the flow of water – so smooth and does not bring up any technical glitches.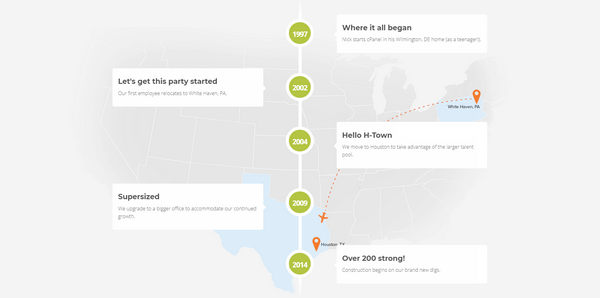 Having been around for twenty years, it definitely provides evidence of being a maestro.
Compatibility
A big advantage of cPanel is that it is compatible with all web browsers. It works well with a wide range of browsing platforms including all the leading ones – Google Chrome, Safari, Opera, Firefox and Internet Explorer. It also welcomes third-party add on's to boost website dynamics substantially. These add-ons can be anything from on-site blogs to guest blogs, e-books or digital marketing boards.
Reliability and Support
cPanel rarely asks for your support and instead is always there as a reliable support for you to rely on. cPanel has the ability to automatically detect errors and restart the system on its own for refreshed service.
Disadvantages of cPanel
Everything in the world has two sides; bright and dark. cPanel could be the best web hosting control panel in the world. But it would still have a few letdown features that are disappointing for the server administrators or clients. Here are some of its most majorly reported disadvantages.
Authorized Access to Files
One of the most frustrating disadvantages of cPanel is that it does not allow users to access all files without first looking for consent. As a user, you will have to seek permission to access all files from cPanel which is very time consuming and messes with the responsiveness of the files. This issue is, however, fixable because you can configure the settings of all create files to shell access and a set a passcode.
Easy Target
It is extremely sad that such a proficient and powerful control panel would lack some basic security but it does. cPanel relies on the server of the software that it is managing. This always puts it at risk of becoming a soft target for the hackers as they can make their way in through a third-party source. Hence, encryption is a big problem with cPanel. One way to solve this is to download a VPN. Downloading this software will allow cPanel users to encrypt their network and prevent hackers from gaining unauthorized access.
Price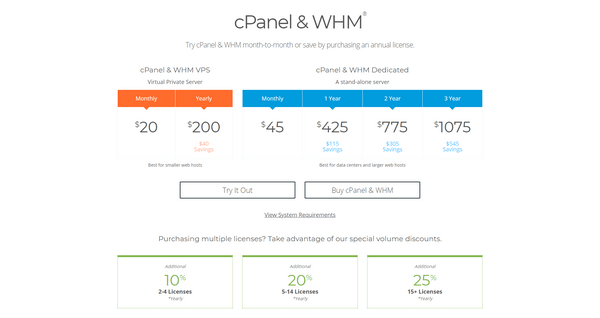 Another big problem associated with cPanel is that it is not very easy on the pocket. cPanel costs considerably more than its other competitors in the markets. We agree that it is very competent than others in many ways but its users will not always see it from this perspective. For people who are setting a startup or running small-scale businesses with limited resources will definitely find it hard to spend so much on a web hosting control panel.
Conclusion
Despite all the drawbacks, advantages of cPanel are more. You will find more sites over cPanel due to friendly interface such that even a nontechnical person can use it.
If you have some other opinion about cPanel or would like to add something then comments below.