Google Ads is an influential platform that enables businesses of all sizes to connect with their target audience effectively. However, advertising costs can quickly add up. Luckily, coupon codes for Google Ads offer a solution to save money on your campaigns.
In this article, we will guide you on how to effectively use Google Ads coupons to optimize your budget. Discover various types of coupons available, learn where to find them, and gain valuable tips on making the most of these cost-saving opportunities.
What are Coupons codes in Google ads?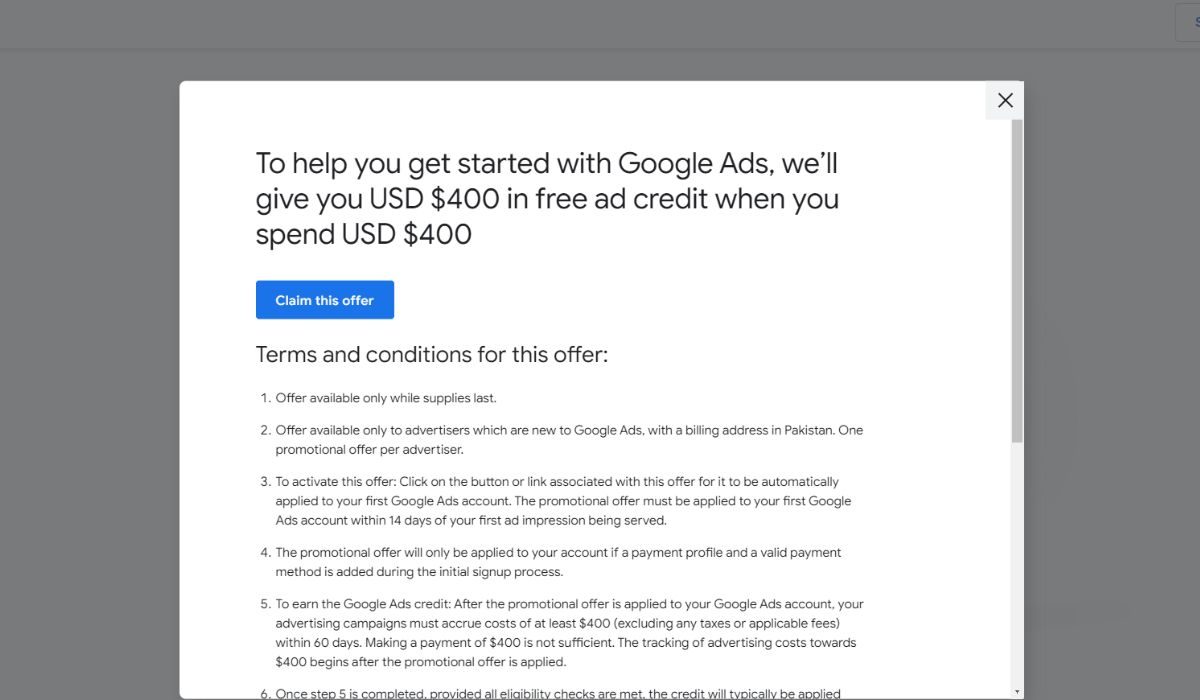 Google Ads coupons are discount codes designed to provide credits for your Google Ads account. By utilizing these coupons, you can effectively reduce the overall cost of your advertising campaigns or even enjoy a complimentary trial period with Google Ads.
How to Find Working Google Ads Coupons?
There are a few different ways to find Google Ads coupons. One way is to check Google's website regularly. Google often offers promotional codes to new users or as part of other promotions.
Another way to find coupon codes is to check third-party websites. There are a number of websites that list Google Ads coupons. However, it's important to do your research before purchasing a coupon from a third-party website.
How to Use Google Ads Coupons?
Once you have found a coupon code for Google Ads, you can redeem it by following these steps:
Go to your Google Ads account.
Click the Billing tab.
Click Promotions.
Enter your coupon code in the Code field.
Click Apply.
The credit from your coupon will be applied to your account immediately. You can then use the credit to pay for your ads.
Tips for Using Coupons
Here are a few tips for using coupons in Google Ads:
Use them quickly: Coupons often have expiration dates, so it's important to use them quickly.
Read the fine print: Some coupons have restrictions, such as minimum spend requirements. Make sure you read the fine print before you redeem a coupon.
Combine them with other offers: You can often combine coupons with other offers, such as discounts for new users or volume discounts.
By following these tips, you can make the most of your coupon and save money on your advertising campaigns.
Conclusion
Google Ads presents a valuable opportunity to save money while maximizing your advertising campaigns. By following the strategies outlined in this article, you can effectively find, redeem, and utilize Google Ads coupons.
Remember to check both Google's official website and reputable third-party sources for the latest offers. Combine your coupons with other promotions and act swiftly to make the most of limited-time savings.
Start harnessing the power of coupons today and propel your business forward while optimizing your advertising budget.