You know just how important first impressions are in real life — they are quick to be made and difficult to be broken. But did you know that this same psychology can be applied to web content?
It's true — most web browsers will look at a blog headline and decide all they need to know about it. You must develop some incredibly solid headlines for your blog posts.
Stuck on just how to accomplish this? Why not use a headline generator? Headline generators can help spur creativity and unique direction and help expand the content you're able to bring to your audience.
What are the benefits of a blog headline generator, and why should you consider one for your work? Read on, and we'll walk you through the details.
Why is a Strong Headline Essential?
We won't mince words — it doesn't matter how strong your blog content is. If it doesn't have a strong headline to pull readers in, they'll likely never see the high price that you've written.
A strong headline is absolutely essential for your writing.
Weak headlines can lead to underperforming content and sink the whole reason you're attempting a content marketing strategy. A strong headline will guarantee clicks from online viewers; a weak headline will have them scrolling.
A headline should pique the interest of a potential reader and give them an exciting sense of the content that lies beyond.
These headlines need to be clear, concise, and relevant to the interests of your intended readers. They also need to be eye-catching, exciting, and provoke a natural sense of curiosity.
How Does a Headline Generator Work?
Even if you're having trouble coming up with a perfect headline, you may feel skeptical about having a machine do the work for you.
But there are many good reasons why a headline generator can be a big help — if you take the time to understand how they work, you'll see why.
A headline generator has a huge number of templates memorized in its system. You must provide basic information about your blog post, and the generator will spit out several strong potential headlines.
Some generators are more creative and use more templates than others, so you'll want to search for the one you like. A great generator will have a solid sense of search intention – meaning, it'll understand what a user wants when they enter a certain search term.
Headlines that tie strong keywords to the right uses will get the results you want for your content.
You can use these headlines verbatim, especially if you're happy with the results. It's certainly possible for an algorithm to spit out something that you may not have thought of.
Even if you're not thrilled with any results, they may be close enough to push your creative juices forward. Seeing what a generator produces might end up directing your brain towards an approach you weren't considered prior. Even a negative reaction to a generated headline can sometimes give you direction in creating a fantastic headline of your own.
There are many amazing headline-generation applications and websites; you'll just need to find the one that best fits your needs and voice.
The Best Headline Generators Online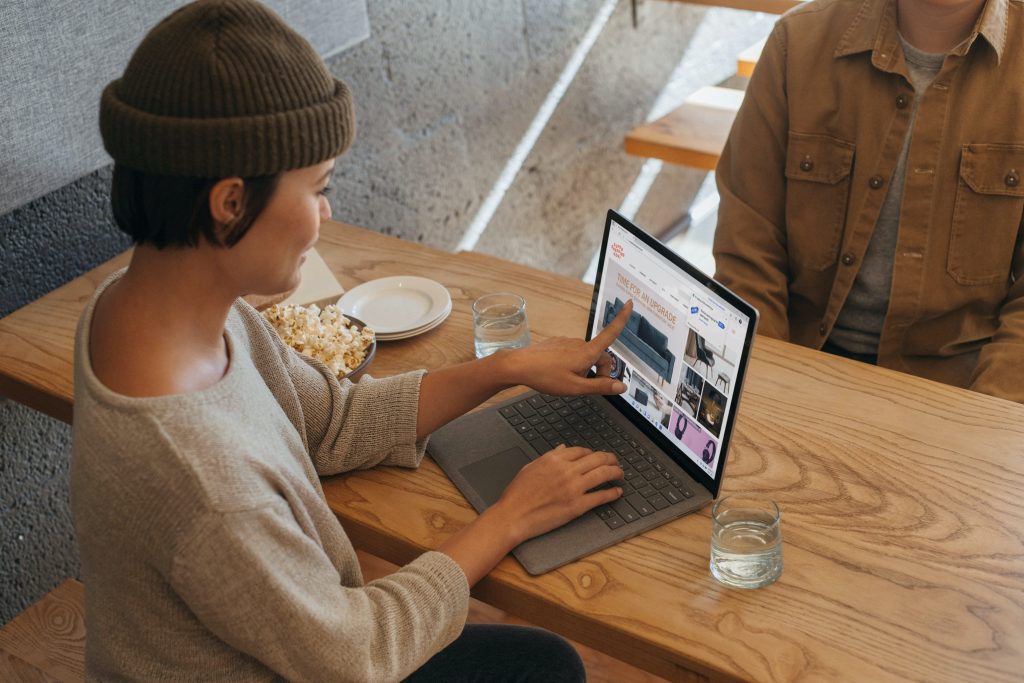 Where might you want to start your search regarding a headline generator? There are quite a few different options available online.
One of the most popular is the generator created by the blogging website HubSpot. Their generator is easy to use and has helped thousands of content creators develop stellar blog headline ideas.
All you have to do is enter a noun that will serve as your blog's primary keyword. Then, the generator will create five free headlines for you. If you happen to be a HubSpot subscriber, you'll get a much longer list of headlines – but often, five can be enough to get you going!
Content Row also runs a generator that is quite popular among modern bloggers. Some of the love for Content Row's generator is due to its additional features.
Unlike other generators, Content Row allows you to assess the quality and "clickability" of the headlines they generate. You can test your own against their system as well. This gives you added confidence when it comes to picking out the right headline.
Last but not least, the Tweak Your Biz generator also has many fans. This generator is great because it allows you to spit out headlines to match various blog post types. You can set it to create headlines for list-based articles, question-and-answer posts, or many more types of blog posts.
Getting specific will allow you to create the perfect headline for the kind of post you've written.
Using a Blog Headline Generator
Writing strong blog content can be difficult, but sometimes, coming up with the right title for the blog can be even more challenging. The above information can help you realize the power and benefits of a strong headline generator.
Once you understand what this tool can provide, you can supercharge your blog writing and get your content in front of plenty of more eyes.
Need more content marketing advice and information? Tips and tricks? Keep scrolling to our blog for more.