Have you decided to open your very own print-on-demand store? That's great news because the eCommerce industry will reach $27.15 trillion by 2027. In this growing market, the demand for customized and personalized products is huge! 
If you want to succeed in this ever-growing industry, you don't want to get stuck in the oversaturated sub-markets. Pick a product niche and find your uniqueness to stand out from your competitors. Your niche will dictate your brand identity and even help you pick a name for your business.
In this article, we'll teach you how to pick a profitable niche for print-on-demand. We'll go over:
The importance of choosing a niche, 

Some common profitable niches,

Some tips to pick a profitable niche that aligns with your passion and interests. 
Ready to learn? Take a seat and start taking notes!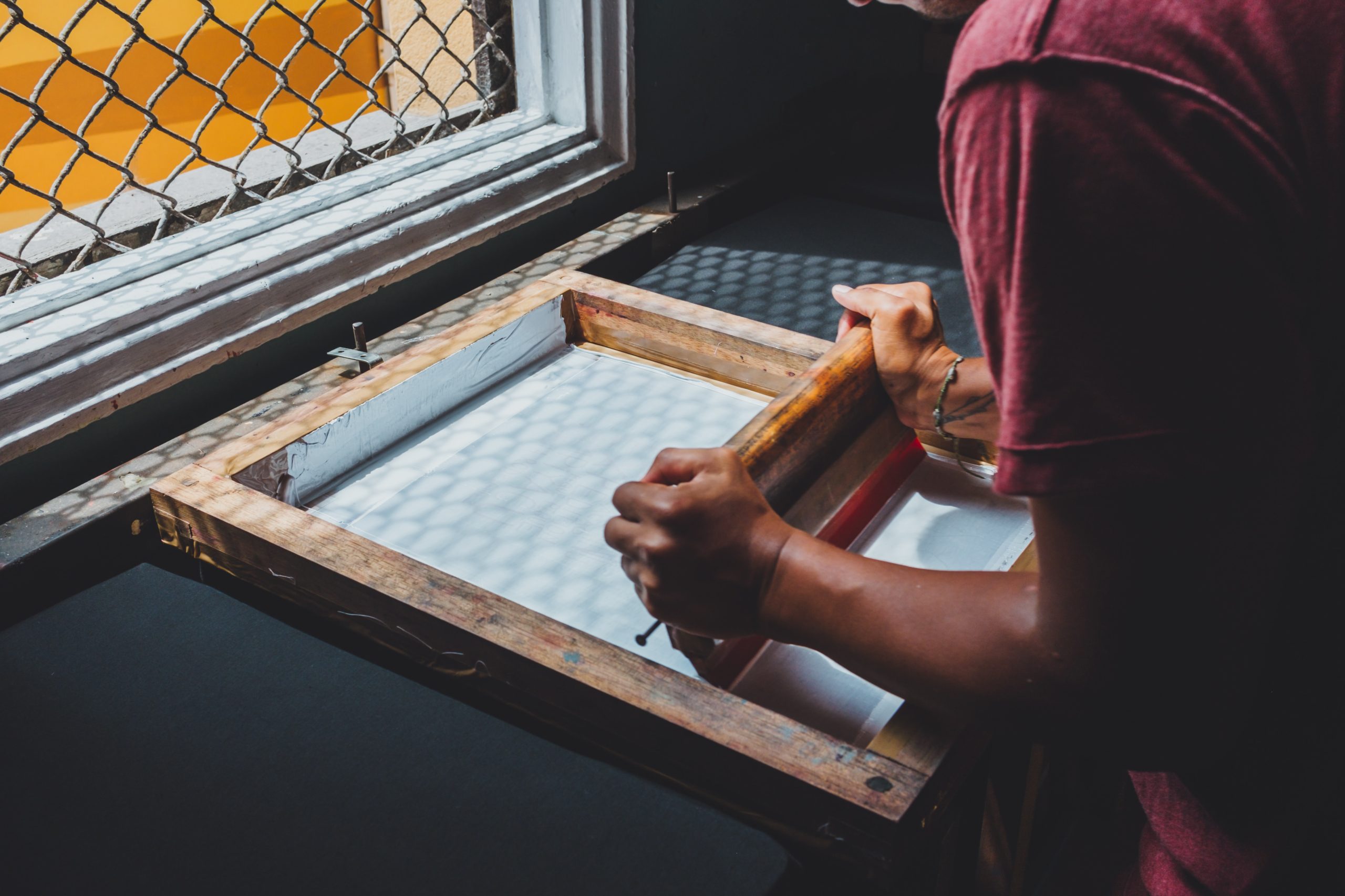 What is Print-on-Demand
Before discussing print-on-demand niches, let's quickly understand the basics of print-on-demand. 
Print-on-demand (POD) is a business model where an online seller works with a POD vendor to print custom prints on white-label items. The distinguishing feature of the print-on-demand business model is that there's no need for sellers to invest in an inventory. The POD vendor prints a customized product only when a customer orders the item on the seller's online storefront. Additionally, the POD vendor is also responsible for packing and shipping the order, freeing the seller to focus on creating unique designs and marketing their business.
The Importance of a Niche Selection
A niche is a subset of a market consumers with specific wants or needs. For instance, haircare is a huge market, yet curly hair care is a more specific subset. Having a niched-down target market for your print-on-demand business allows you to focus on satisfying the demands of that particular group exclusively. Focusing on a specific narrow group of target audience has many benefits, such as:
eCommerce has a huge market, and some niches have many sellers. For example, the clothing market. Even though many people buy custom clothes, it becomes difficult to have them choose you over your competitors (because there are just so many!). However, if you step into a narrow niche, such as oversized custom hoodies, you'll be able to get more customers as you compete with lesser businesses.
When there aren't as many players in the game, you can emerge as the authority, the expert. Therefore, even when competition increases over time, you'll still be a forerunner and a trusted business in the market. It's basically the game of Monopoly! 
When you emerge as an authority in the market, you get attention from more people. You can use that and build more brand loyalty by providing top-notch products and services. This way, your business can maximize the above two advantages. 
If you're offering something that's in demand but isn't sold much by other businesses, you can sell it with a higher markup. Consumers of a niche are often willing to spend a buck for something specific that they're looking for but haven't been able to find it.
When your target audience is narrow and specific, marketing becomes easier. You don't have to empty your pockets for general ads because your goal isn't to reach everyone! Additionally, you can also create hyper-targeted messages, which are more likely to close sales than general marketing campaigns. Therefore, when you choose a niche that's in demand and very specific, you spend fewer resources on ads. You can use all the time and money saved on the creatives of your business.
Five Evergreen Profitable Niches 
Before picking a niche perfect for your business, you should know about some popular niche markets. While trends change over time, some demands are evergreen in the market. This list of niches is based on those demands: 
1. Fashion
Earlier, we told you how there are numerous clothing business owners, which makes it a difficult market to crack into. However, the demand for fashionable clothes will always be there. The fashion industry is booming at $775 billion, expected to reach $1.2 trillion by 2025. If you want to step into fashion, narrow your niche, such as selling fashionable customized ties or hair accessories.
2. Pet Products
Experts predicted the worldwide pet care industry to be $246.66 billion. By 2030, the projection goes up to $368.88 billion. The pet industry is huge, and pet parents love to spoil their furry babies. You can allow pet parents to express their love for their furries by offering to make your own t-shirt for the pet. 
3. Health and Fitness
This market is evergreen because people will always keep aspiring to do better for their minds and bodies. To narrow it down a bit, you can think of the yoga industry since America has 36 million people who practice yoga. How about some customized yoga mats or water bottles with zen designs?
4. Seasonal Products
All businesses in their chosen niche can benefit from seasonal and festive shopping trends. Last year, Americans spent $936.3 billion shopping for holidays! Targeting niche markets of seasonal products will be a smart business move this year, too. Winter's onset, so if you're in fashion, it's time to bring custom knitwear to your store.
5. Home Goods
The home and lifestyle industry has expanded rapidly during the last decade. The additional time spent inside during the pandemic has made everyone want to customize and makeover their space. By specializing in this area, you may help customers express their individuality via their home goods, such as custom throw blankets, pillows, drinkware, coasters, posters, and much more.
Find Balance Between Passion and Profit
Now that you know some evergreen niches of eCommerce, it's time to understand how you should select your niche. Yes, the demand for a product is important, but we strongly believe in instilling passion and interest into your business. When you do that, work becomes fun, and it never gets boring. 
Also, remember when you start a print-on-demand business, there's a lot of creation involved, be it for your unique designs or the content you use for marketing. Creativity sparked from passion speaks to audiences and makes promoting your business much easier! 
So, how do you select the perfect niche for your POD business? Our answer? Find a balance between passion and profit. Strike a middle point between your interest and market demand.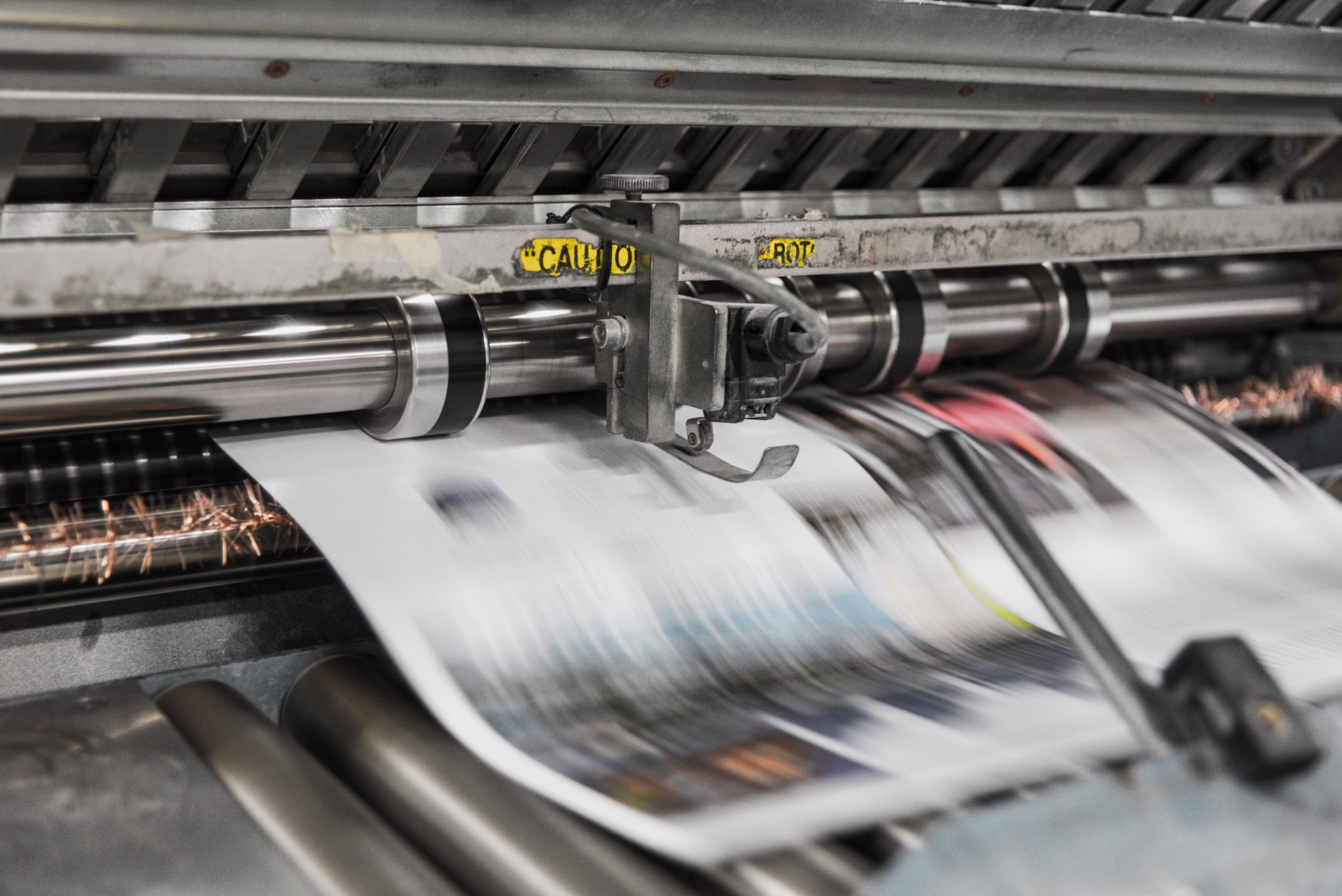 How to Pick a Niche: Top Tips
Already have some ideas based on your passion? Here are our top tips to evaluate them and pick an excellent niche:
The best way to find a good niche is to make a list of your passions/interests and a list of profitable niches. Create a mind map that connects one to another and put it down on paper. Ask yourself these questions: 
What do you like to do in your free time? 

What past experiences will translate into this business?

What do you like to purchase often and wish there were more options? 

Why do you want to own a business? 
Answers to these questions should help you navigate your mind map and figure out your interests that can translate to profitable business. 
Carry Out Market Research
You want to check two things in the market research:
Demand: Will your passion translate to sales and, ultimately, revenue? Check the market size and what people look for in your niche. Say you're interested in custom dog accessories. You might realize dog parents are currently into buying custom dog clothes.

Competitors: Check the number of competitors in the market. If there are too many, it'll be hard to crack into. If there are too few, maybe the niche isn't profitable. A good niche gives you access to a big market, not an empty market. 
Understand Your Target Audience's Pain Points
If you want to establish your authority in the market, you'll have to give the audience what they want but isn't available. There might be a lot of dog product stores, but you realize that dog owners really care about animal welfare. There might be a gap you can fill, say, by starting vegan or ethnically sourced pet products.
Always Test Your Products Before They Go On Sale
Selling customized dog belts? Before you put them on sale, order a sample to see how you like the designs. Have a dog yourself? Get your floofball to see if they're comfortable with its material. Get the word out to people you know to see what they think of your products.
Understand The Scope Of Marketing Your Products
Marketing will be an important part of your business' success. Check different marketing platforms and see what competitors are doing. Do keyword research and find out what's the search volume (this should also reveal demand). Based on it, create a marketing and content strategy for your business. 
Conclusion
There you have it, a guide to finding your niche in print-on-demand eCommerce. 
You've decided to start a POD business; that's one step towards being an entrepreneur. Now, to ensure you're a successful entrepreneur, find a niche that your business caters to. 
Remember: The perfect niche for you will balance your passion and profitability. Once you've got an idea of what's in the overlap of your interests and demand, you've nailed the niche.