Suppose you are a small or large business owner interested in getting into digital marketing, an individual wanting to increase their paid advertising expertise, or an industry newcomer eager to explore new areas of marketing. In that case, you should grasp what PPC is.
To increase your site's performance and raise your outcomes, you'll need to understand the principles of this marketing technique.  No doubt, it is much easier to consider PPC marketing company services. Nevertheless, this PPC tutorial will provide you with all of the information you require to get started and show the best tools used.
Additionally, we have to mention that one of the crucial factors for a successful business website is also investing in your hosting platform. WPMU DEV's all-in-one WordPress platform combines multiple tools and licenses into one – allowing you to save money and streamline your development workflow. Get 20% off any of their plans.
What PPC Software Is, and Why Is It Necessary for Your Business?
PPC (Pay Per Click) ad campaigns are an effective way to increase traffic and income. The issue is that they take a lot of time and money to manage!
How can you streamline the process and automate as much work as possible without risking the effectiveness of your campaign?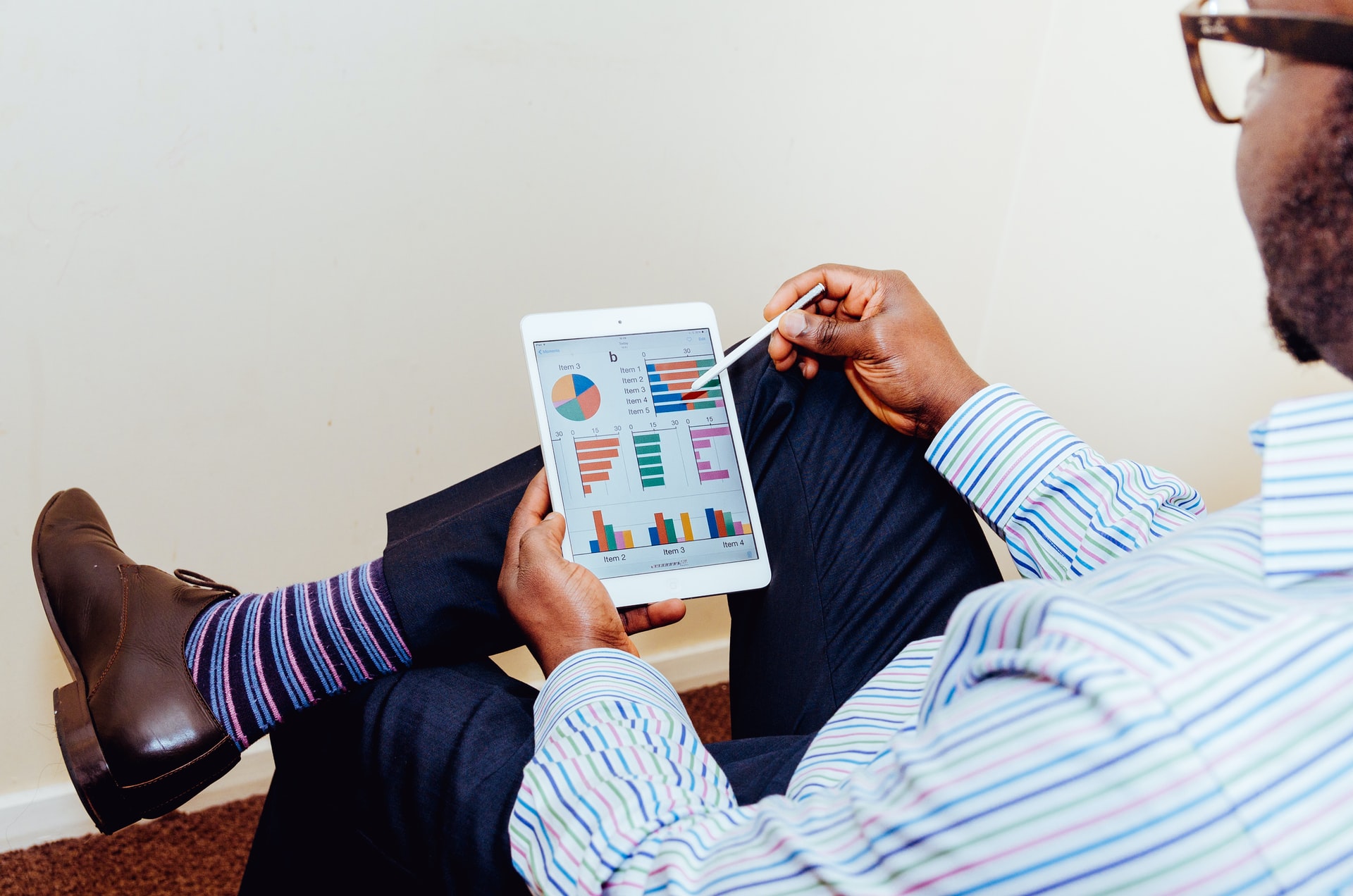 A simple and effective solution is using the right PPC management tools and software designed specifically to make PPC campaigns simpler, better, and faster.
The correct software will automate the process, allowing you to concentrate on the creative components of your campaign and fine-tune your procedure for the best outcomes.
This article will take a look at 5 of the best PPC management solutions for both visibility and revenue.
Our evaluation includes the most important aspects of each product, such as its fundamental purpose, the advantages and disadvantages based on real-world user feedback, and an overall rating of how helpful, effective, and user-friendly the program is.
1. Semush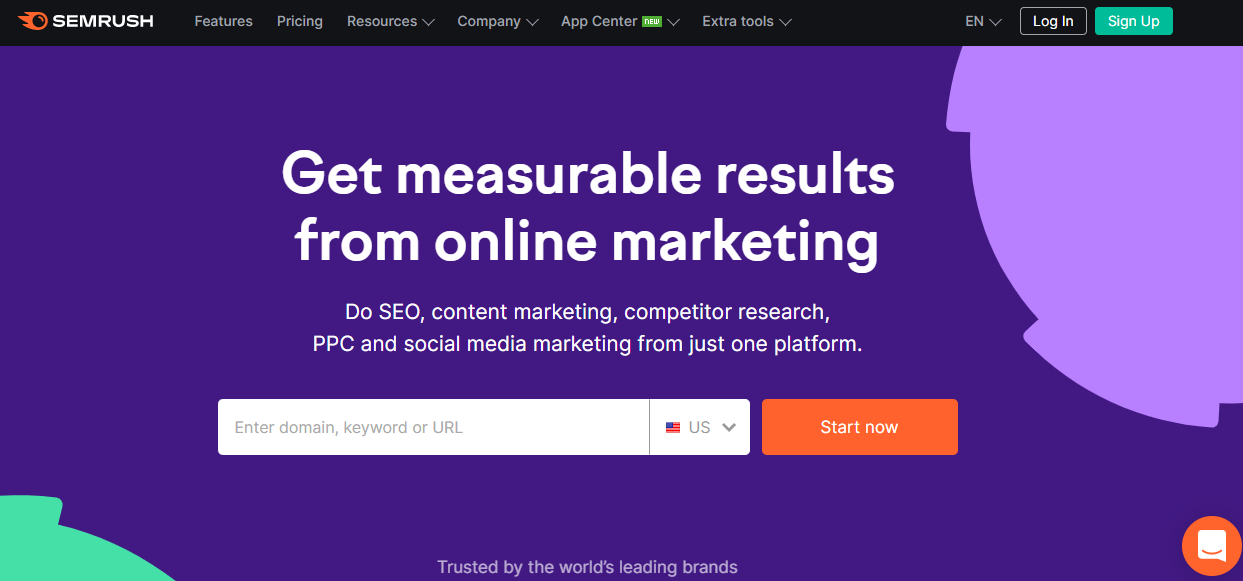 The advertising toolkit can help you design and execute all aspects of your sponsored campaign. This versatile marketing tool focuses on search engine optimization and pay-per-click advertising. Semush not only enables you to locate the proper keywords but also to fuel your creative approach by identifying successful advertising from rivals.
If you have a well-established business with a high demand for SEO and PPC, this could be the ideal solution for you. However, you can use a less expensive and more straightforward explanation for the essential PPC requirements.
2. SpyFu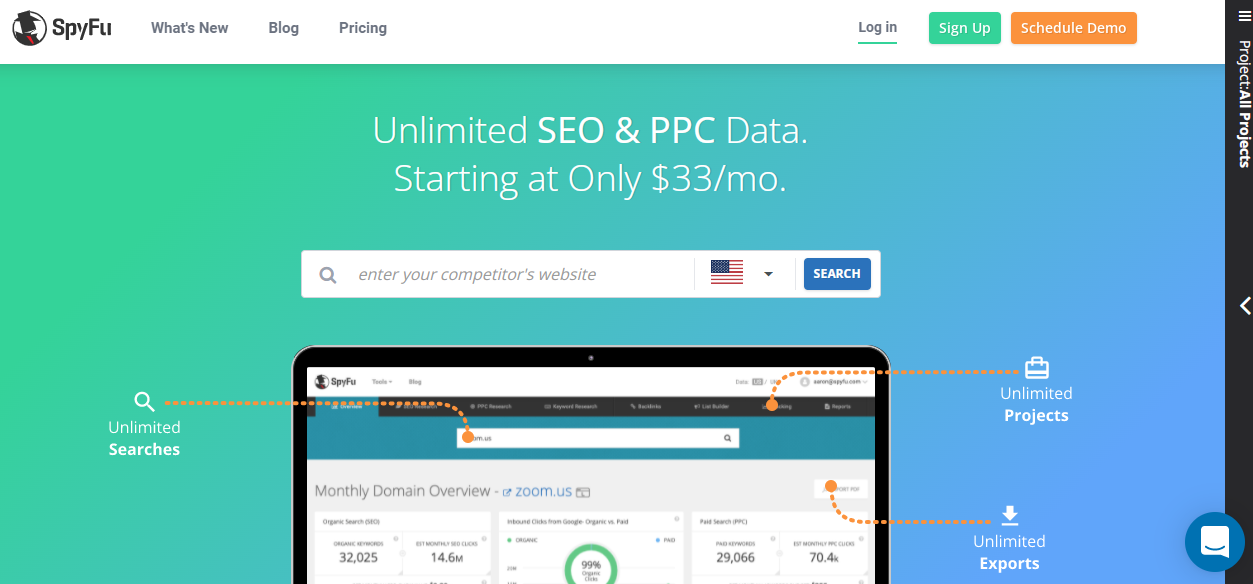 SpyFu provides a complete collection of PPC tools to aid in the optimization of your sponsored ads. Everything is possible, from proposing keywords to snooping on your rivals' ad activity.
Do you want to know which portion is the best? It offers AdWords templates that are simple to import and utilize in your AdWords account. It automatically collects all relevant keywords for each ad group, so all you have to do now is add your branded or product keywords, and that's it.
3. Optmyzr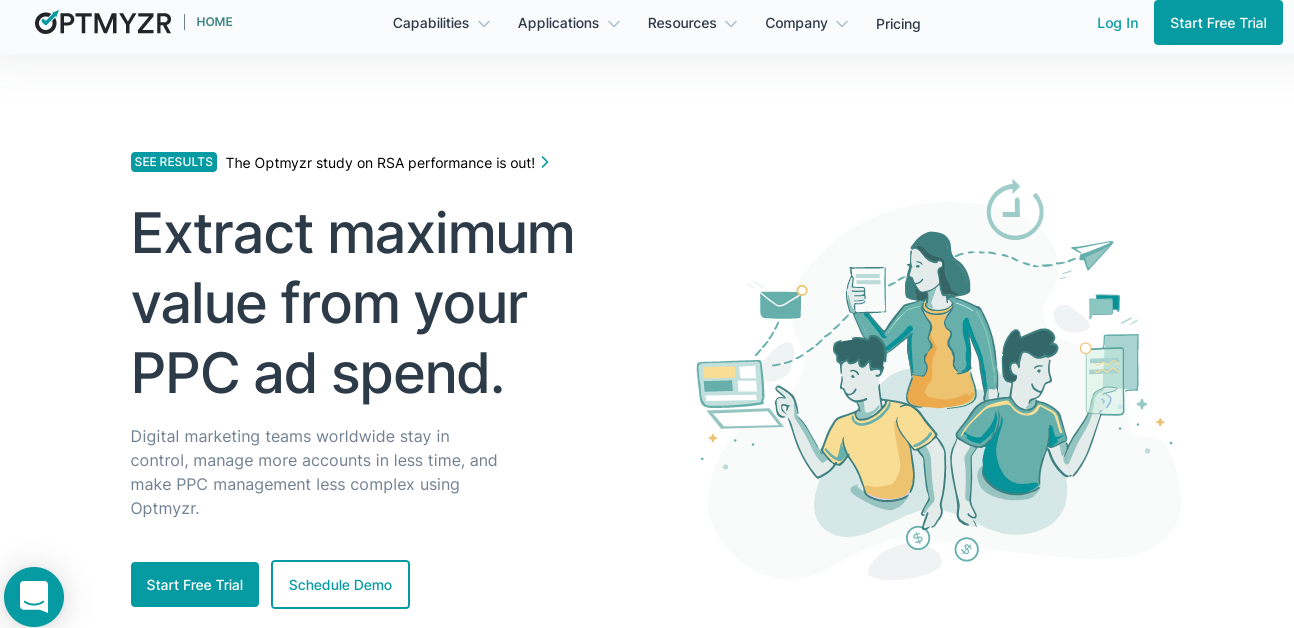 Optmyzr was founded in 2013 by ex-Google employees to make repetitive operations more profitable. The program has won several accolades and collaborates with Microsoft and Amazon. A snapshot of the Optmyzr dashboard is shown below, demonstrating how it may change campaign schedules.
In-house teams at agencies and big organizations have adopted Optmyzr.
Because the program mainly focuses on machine learning, it can execute tactics of any size, diversity, or complexity on time. Even when using automatic bidding tasks, you maintain control.
Testing and planning are emphasized, allowing marketers to optimize campaigns with a single click. Furthermore, the outcomes boost budgets and bid accounts.
4. NinjaCat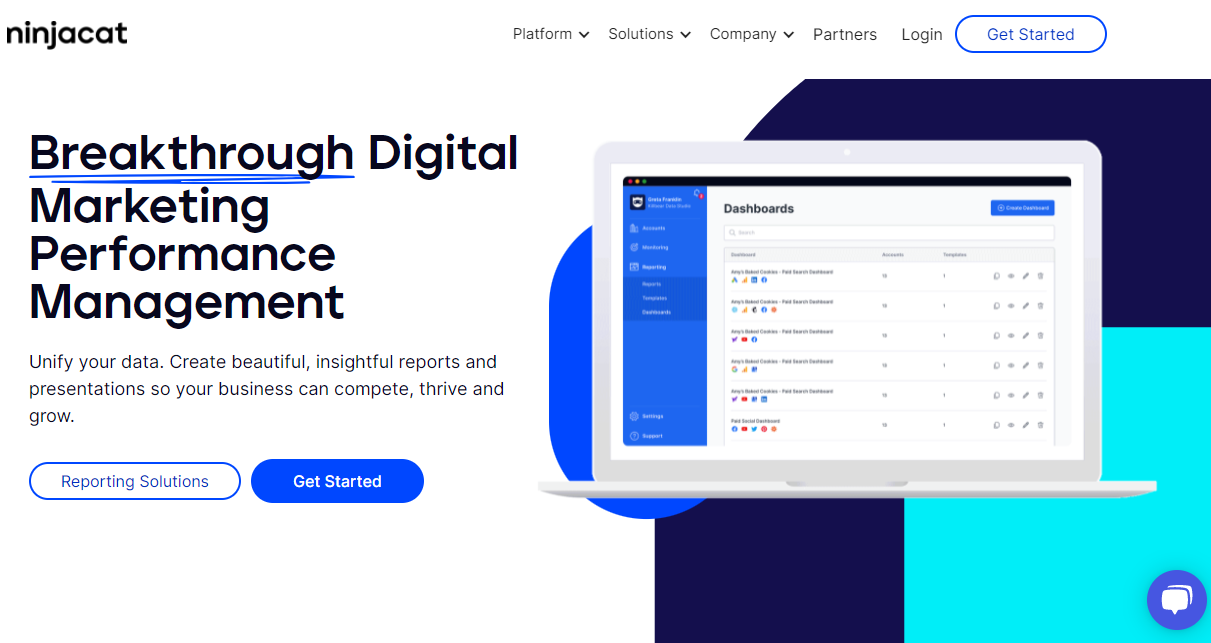 Ninjacat bills itself as a one-stop reporting solution for marketers and agencies, emphasizing SEO, PPC, and budget management.
This marketing reporting system combines reporting, monitoring, and call tracking into a single, user-friendly package. The software connects to popular PPC, SEO, display, social media, and call monitoring channels, allowing customers to automate reporting and keep track of their budgets and campaigns.
People who work at Ninjacat claim to have access to over 750 pieces of data from various sources. The service may be helpful for marketers who need a single solution for reporting PPC, SEO, and other campaign activities. Still, the platform's cost may be prohibitively expensive for small businesses.
5. Grow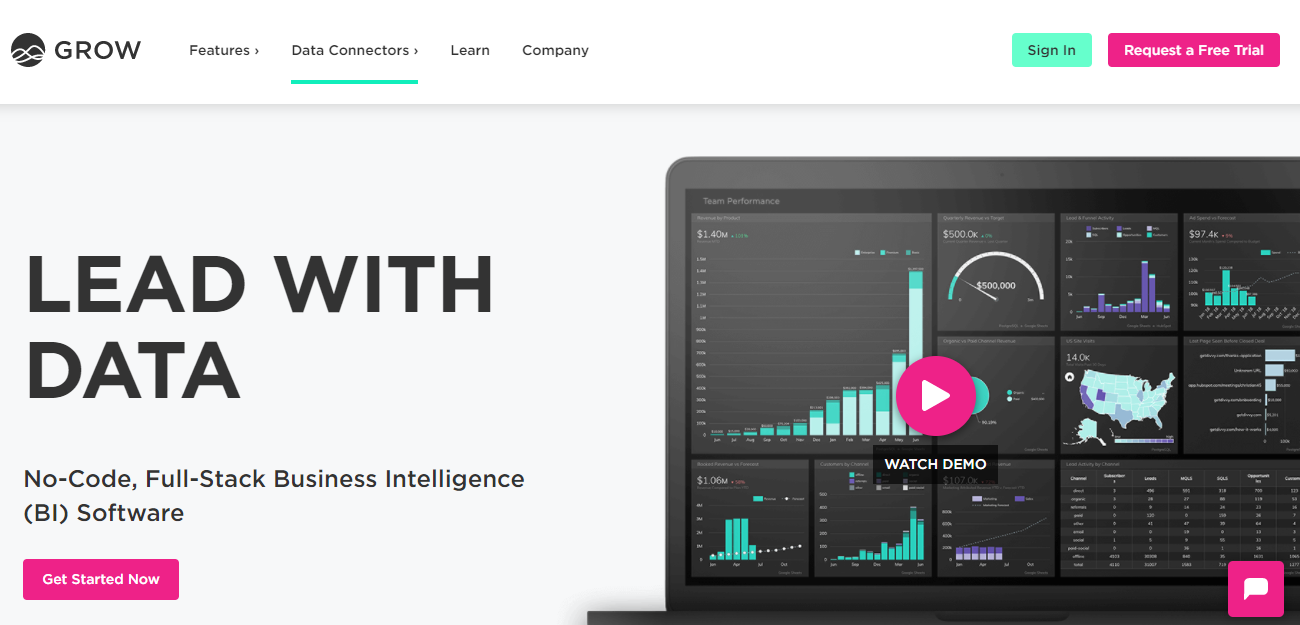 Grow is a real-time data analytics tool that lets you analyze data from many sources in real time. This tool enables organizations to quickly access and analyze data from various sources in real-time, including SaaS apps, databases, and spreadsheets.
The platform includes pre-built reports that you can install with a single click. According to the firm, users may also create customized dashboards and reports without the assistance of a developer.
Conclusion
These are some of the most effective tools for optimizing your PPC campaigns and managing all elements of them. Are you willing to put these resources to the test? Before picking which one to buy, go through all of its characteristics to find your best fit.