Random social media posts fetch only lucky audiences. It's that simple. If you want to succeed with content marketing, you must first set your goals. Further, you have to find the right audience and cater everything to them.
Good organization is crucial for achieving your goals, and nothing helps you organize like a content calendar. Content calendars help with organization and ensure you post consistently and that your posts are targeted at the right audience.
So, in the spirit of finally getting your content straight, we'll recommend five of the best content calendar platforms. Let's start with the first one.
1. Strive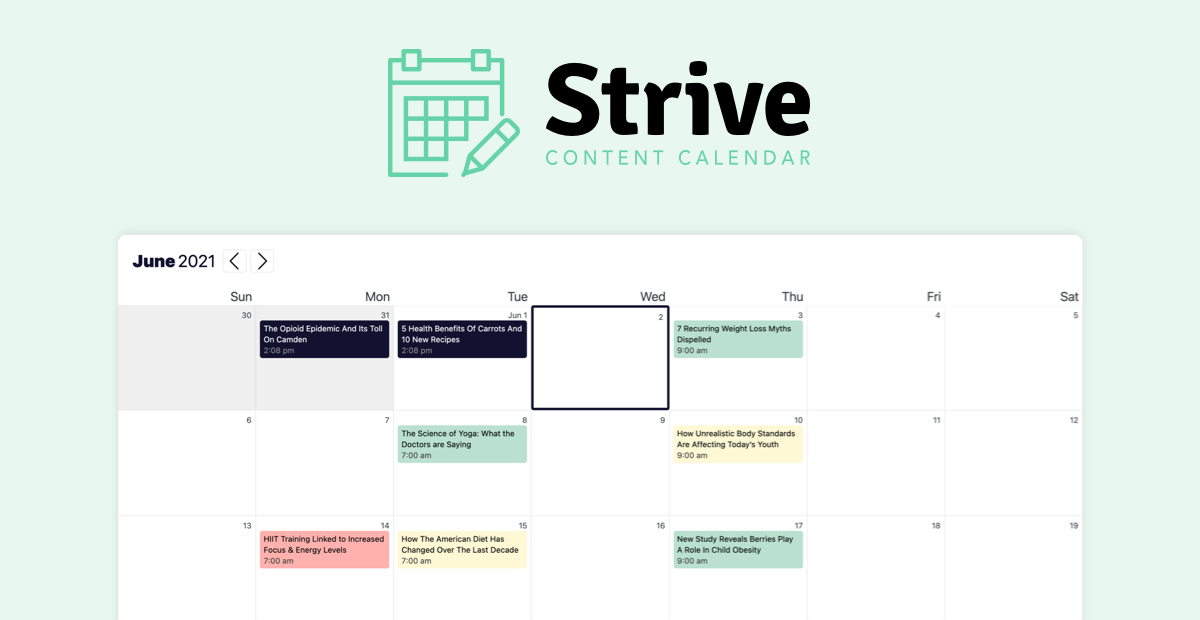 Strive is a new WordPress plugin that adds a content calendar to your WordPress dashboard. Unlike third-party apps, you don't have to worry about syncing your calendar with your site. When you schedule a post in Strive's calendar, it's actually scheduled on your site.
This plugin also adds four post statuses (Not Started, Writing, Editing, Complete), so you can easily track the progress of each article. Posts are color-coded in the calendar based on their status, so you can tell at a glance which articles are finished and which ones still need work.
If you need more granular progress tracking, you'll enjoy the post checklist feature. You can create an entirely custom set of steps for each article to complete before publication. The checklist shows up in the post editor sidebar, so you can check off items while you work. This is especially useful during editing.
Strive also includes a unique Pipeline view for managing your drafts and a Revisions feature for republishing old content.
Pros:
Easy to use
Full toolkit for content creation
Beautiful, user-friendly design
Cons:
No free version
No social media integration
2. Loomly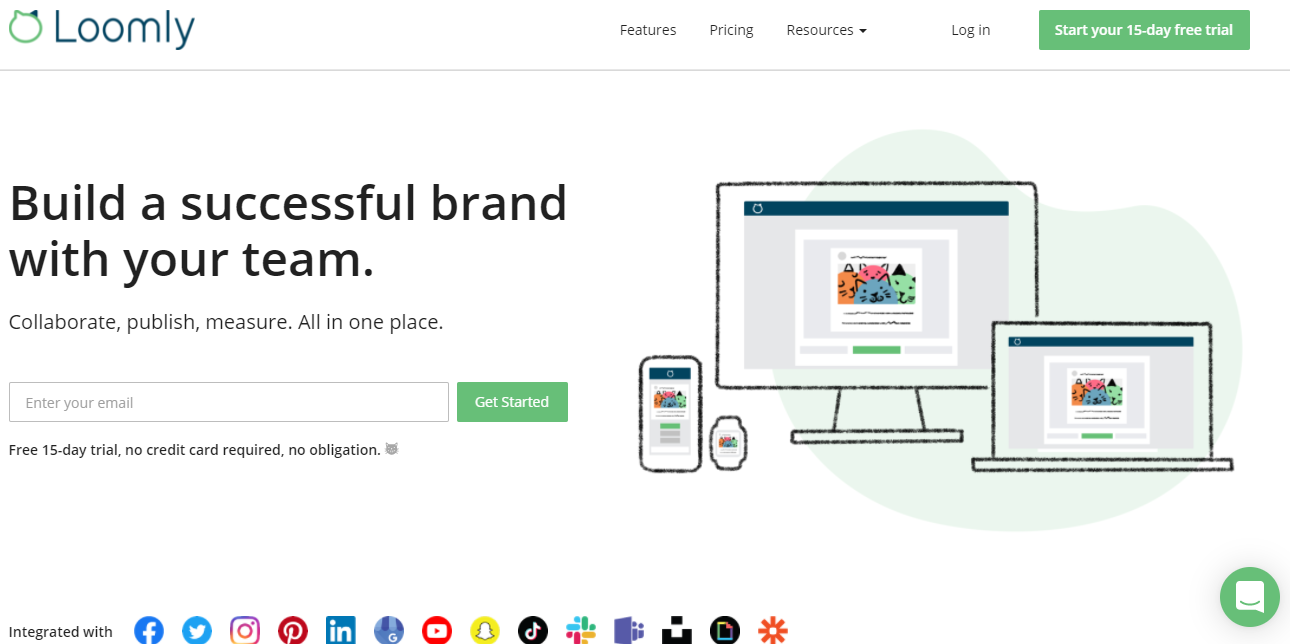 Loomly is by far one of the best content calendar platforms out there. The main idea of this tool is a brand success. It's effortless to set up, use, navigate, and edit. It's that simple.
Perfect for both startups and smaller teams and larger companies. Loomly offers features that help create, plan, and execute campaigns across multiple platforms at once.
The commenting system and approval workflow are for sure its standout features. They streamline the process and aid in never missing a date and double-check anything and everything before it goes out.
Pros:
Suggests ideas on optimizing posts
Quick collaboration
Automated publishing for virtually any social network
A comprehensive analytics system
Cons:
Few integrations with other platforms
Few integrations with other CMRs
The mobile website is not optimized
3. ContentCal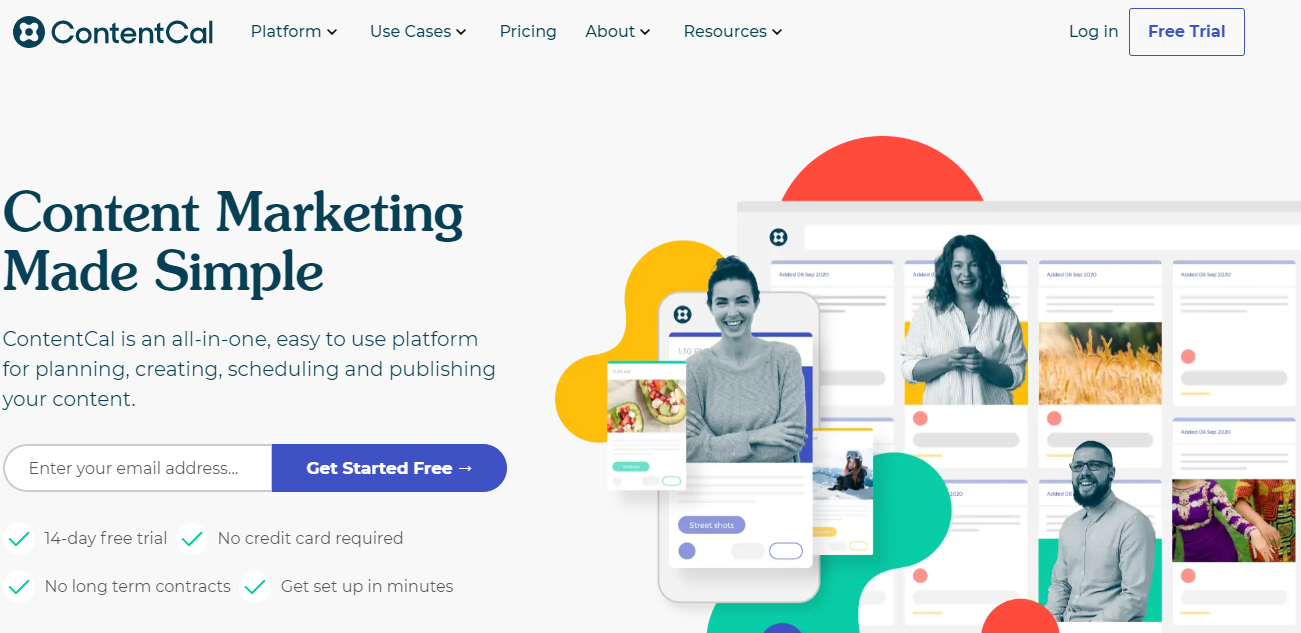 If you're a photographer, blogger, or even an eCommerce store owner, ContetCal might be a perfect choice. This tool focuses on the "visuals." Meaning if you have a lot of media attached to every post, and the photos, videos, gifs, etc., are the most crucial part of the campaign – you've got yourself a winner.
Once the calendar is all set up, you'll be able to see all of the attached visuals without having to click any links. You won't even have to open additional files. That way, editing, commenting, or rejecting specific posts and projects has never been so simple.
The "Planning Channels" feature allows you to manage every social media channel separately.  Also, it will provide you to add or delete those you no longer plan to market on.
To better grasp, your inspiration, use the web clipper whenever something tickles your fancy. And use it even later when creating a post. In essence, this calendar is simple, fast, and intuitive.
Pros:
Very user friendly even for those lacking experience
The ability to add notes others can read on every project
Categorization by theme
Cons:
Not the best for videos
If you're planning to use it for Instagram, you'll have to integrate with Zapier or something similar.
4. Trello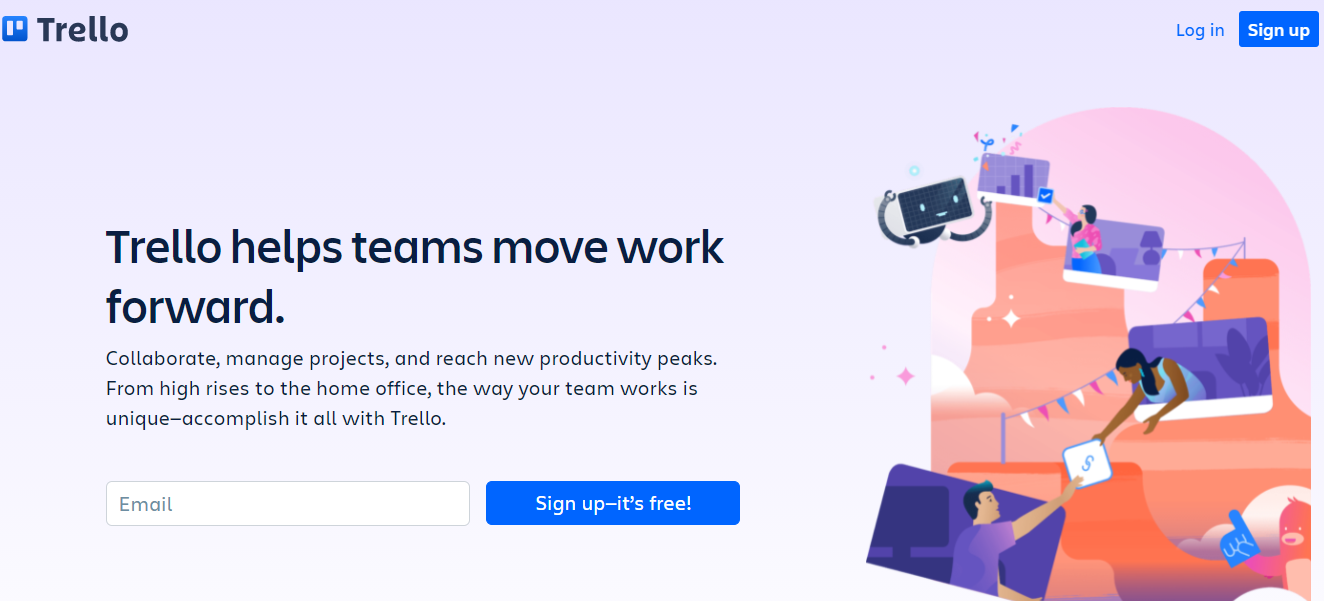 While Trello is typically considered a team management tool, it can intelligibly be used as a social media calendar if set up the right way.
The Trello dashboard allows the user to set up and help them complete work tasks for team members and "due by" time or date. Also, the crucial fact is that it significantly decreases the number of emails required every day.
To use it as a content calendar, you can create several columns and name them accordingly – to-do needs review, published, etc.
However, once you organize everything to your liking further is pretty easy to manage. Simply go into the calendar, and it will give you a comprehensive insight into all your upcoming content. Who's working on it, and when it's going out, etc.
Pros:
Simple, intuitive interface
Automation without coding
Works well on all devices, even tablets
Color coding cards for more straightforward navigation
Cons:
For automating social media content, this tool will require further integration
It gets a bit hectic if you have a large number of clients
5. Edit Flow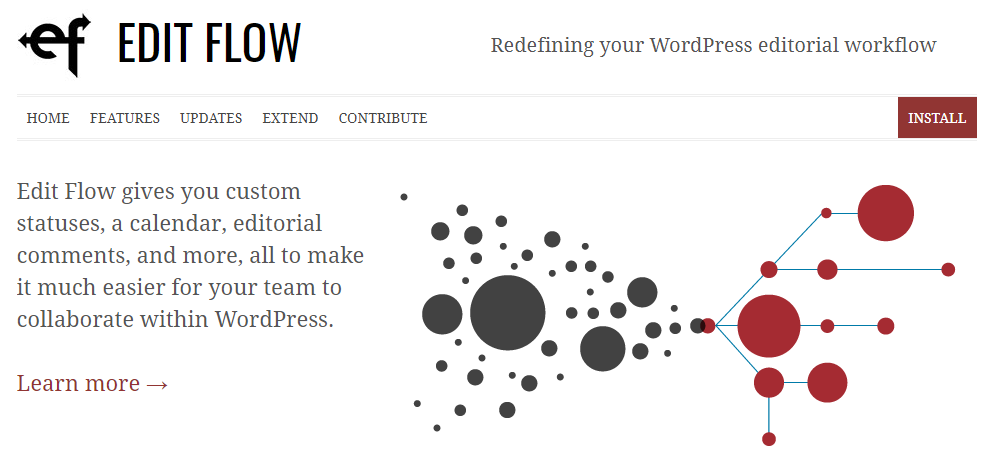 The sole reason why this calendar tool isn't placed higher on our list is that it's limited to WordPress. However,  this tool will provide a convenient and straightforward overview of your content monthly.
However, while this is just the thing some of you need, it's not the right fit for everyone. Also, it is essential to know that Edit Flow is the best option for content-heavy WP websites.
By default, you'll be able to see six weeks ahead in your calendar. Also, posts that have yet to be published you can drag and drop from one date to another should your schedule change.
Besides its primary function, Edit Flow offers a handful of other valuable features. Just some of them being custom statuses, editorial metadata, and comments. Also, notification on the content you're following and user groups.
Pros:
Easy to navigate and edit
It's completely free
Allows the user to set up a monthly content budget
Cons:
Impractical for larger teams
Considering it's free, there's no dedicated support
6. Crowdfire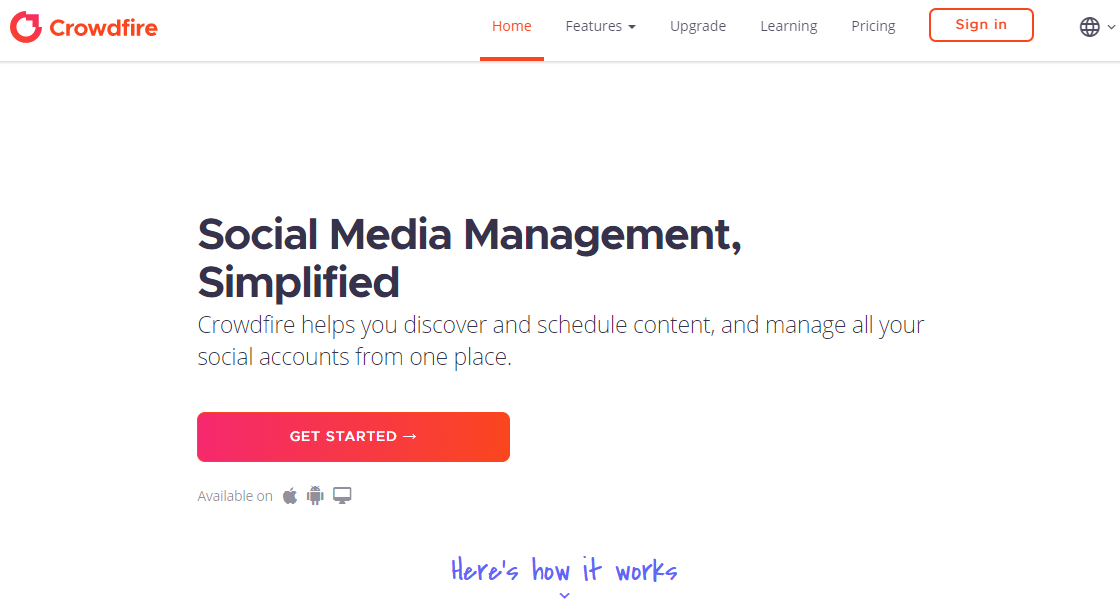 If you are looking for the tools but still want to keep your cost at the minimum, we have one more recommendation. Crowdfire is a simple social media geared content calendar tool. And even though it may not offer as many options as other tools that found their place on this list, it gets the job done well.
It's the best fit for growing businesses looking to find new ideas and easily pre-schedule their posts. Crowdfire's standout features are automatic post customization based on the platform and image suggestions filtered by topic.
Pros:
Simple and easy to use
Offers a browser extension
A customizable report builder
Affordable when compared to other similar tools
Cons:
Not suitable for bigger teams
Lacks certain standard features of a content calendar
Honorable Mentions
While the calendars mentioned above are the best ones, other viable options out there might work for you as well. So, here are some honorable mentions.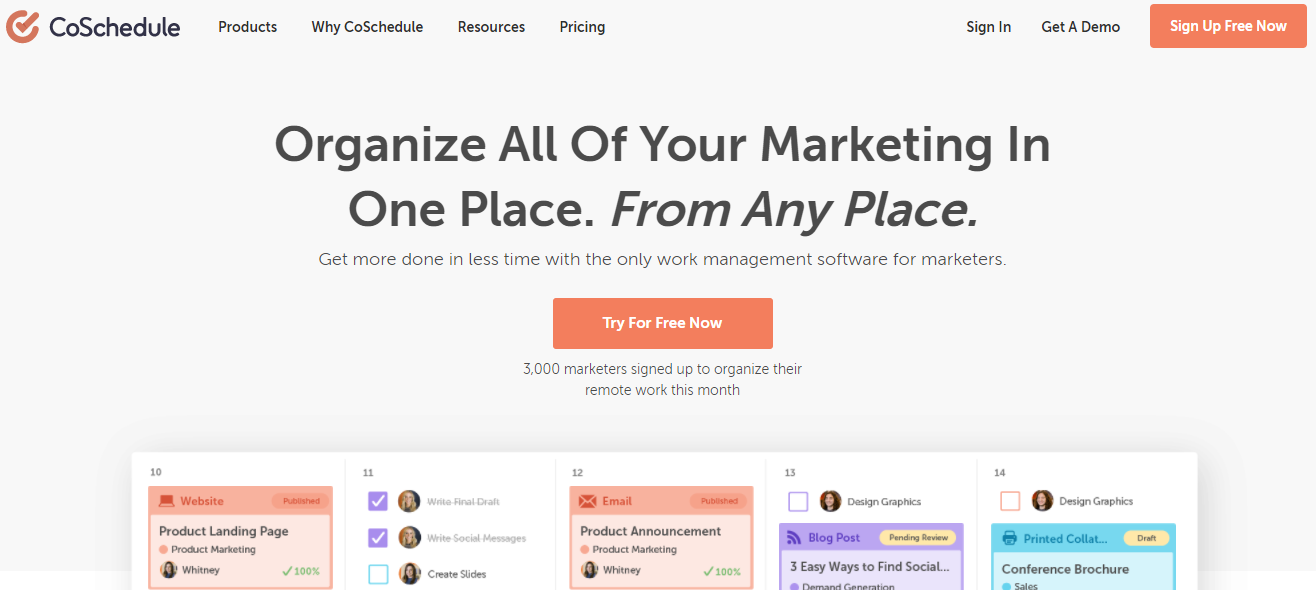 The Key Takeaway
Content calendars are essential for virtually any online business. However, those who have just started will have a much easier time getting the hang of it, especially if they choose the proper tools. Hopefully, one of the tools we've recommended today is just what you were looking for.
Also, we hope so that we've made your search just a little bit easier. If you have any other questions or recommendations, please let us know in the comments below.