If you consider yourself an Entrepreneur, you will need tools to optimize your work and save you a lot of time. With productivity apps, you can keep all your projects, notes, documents, links, and due dates in the same place. Productivity apps will organize your team, and all communication will be clear and visible to members.
These are six top apps you as an entrepreneur need to have:
1. Zapier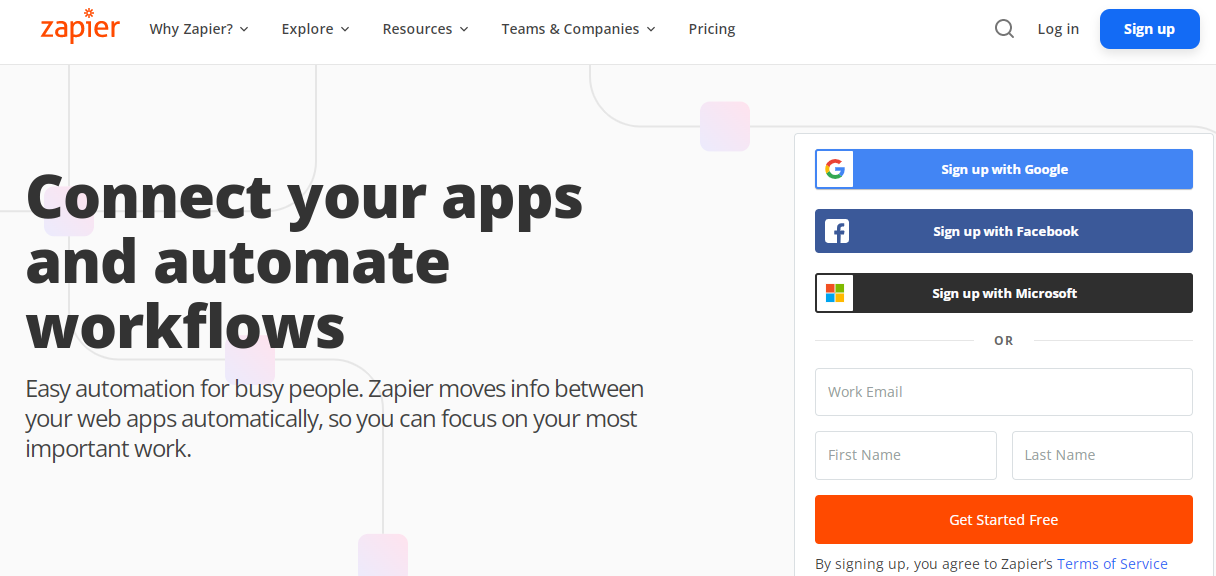 Zapier allows you to connect all apps you use, and currently, also, it can integrate with more than 4K web apps.
It is vital to mention that Zapier is easy to use has an automation feature that will smoothly move between your apps. It will happen automatically, so you can relax and focus on your work. Three steps how Zapier works:
Integrate- Link your web apps with a few clicks, and it will share all data between them
Automate- Zaps (workflows of Zapier) will share data between apps
Innovate- trigger Zaps to finish routine tasks automatically
Zapier will also send you notifications, and you can organize leads in one place so your team can easily access them and automatically add new customers to the email list. This tool has thousands of pre-made templates, or you can customize Zaps as you like with no code required. Zapier offers:
Top-notch security,
Build-in action,
Extendable workflows,
Branching logic, etc.
The price range is from "Free" (single user) to $599 (large companies) per month.
2. MeisterTask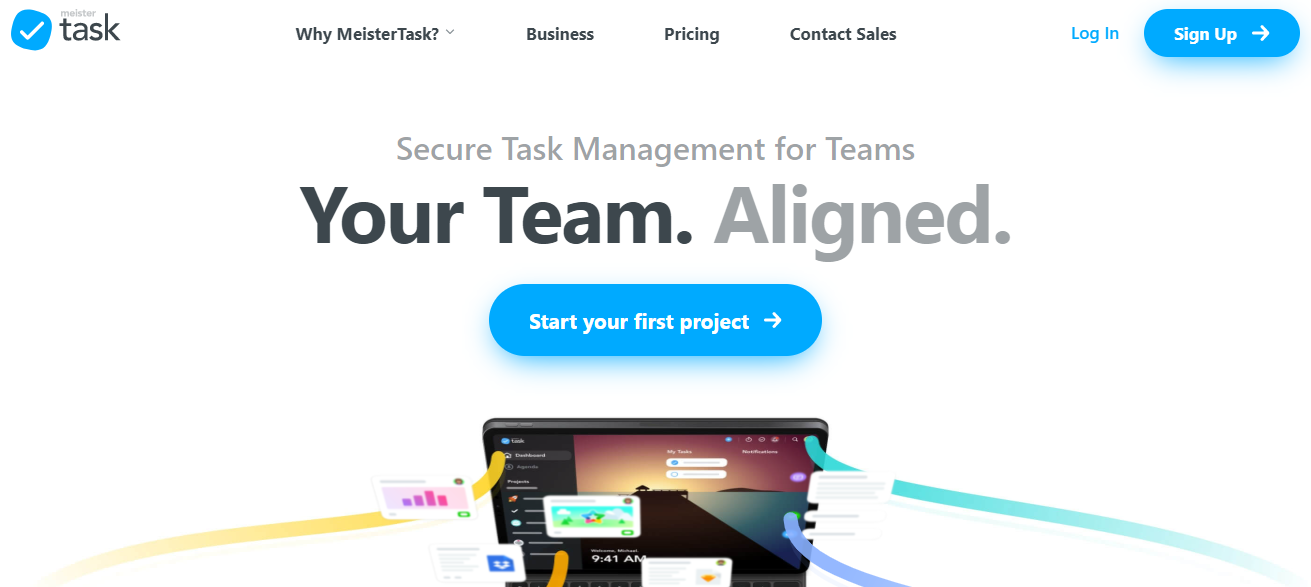 MeisterTask is a task management tool that uses Kanban-style project boards. It digitalizes your workflows, and you and your team can use it to overview the progress of all tasks in a company.
This tool will manage your team's daily business tasks, and you will be able to see all of their actions in the MeisterTask dashboard, which you can customize to meet your specific needs.
Use MeisterTask dashboard as a central communication place for all files, links, and discussions about ongoing projects.
This tool can be your task management board if you use Agenda private board. In Agenda, you can pin what is relevant to you from any ongoing project. You arrange sections and pin tasks you need and organize them as you like.
So with MeisterTask, you will have:
Automations,
Time Tracking,
Recurring Tasks,
MeisterTask Reports
All these features will save your time and keep you organized and informed about your and your team's work. The price range is from Free (Basic) to "Custom" (Enterprise).
3. Monday.com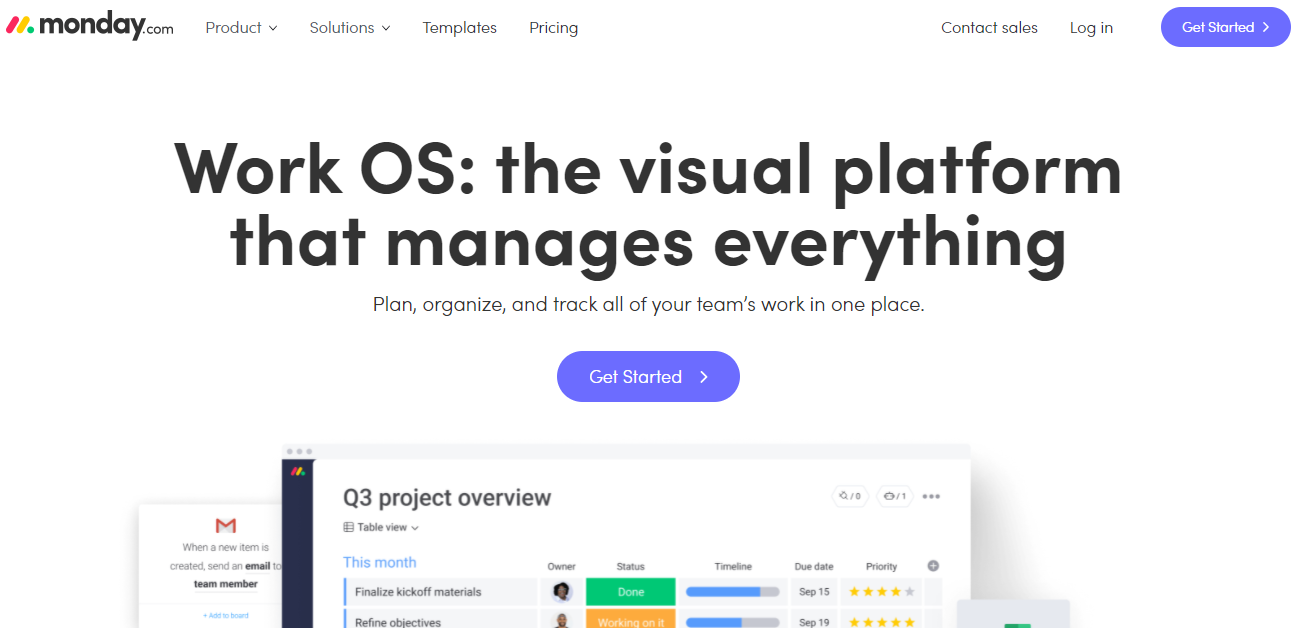 Monday.com is a visual managing platform where you can plan, organize, and track all of your team's work.
Also, it is vital to mention that this platform has more than 200 templates that you can use for your board, or you can drag and drop column types to have a customized board. You can manage all work in real-time. Groups, updates, and items are synced so you and your staff have a clear picture of ongoing projects.
Monday.com's dashboard includes status buttons that direct users to actual work and all updates are displayed in one location. You can add files, send notifications and link boards to keep track of your work. You will save time and have a clear picture of all work done in real-time by streamlining projects.
The price range is from $8 (Basic) to $16 (Pro) per month, and "contact us" for Enterprise.
4. Teamwork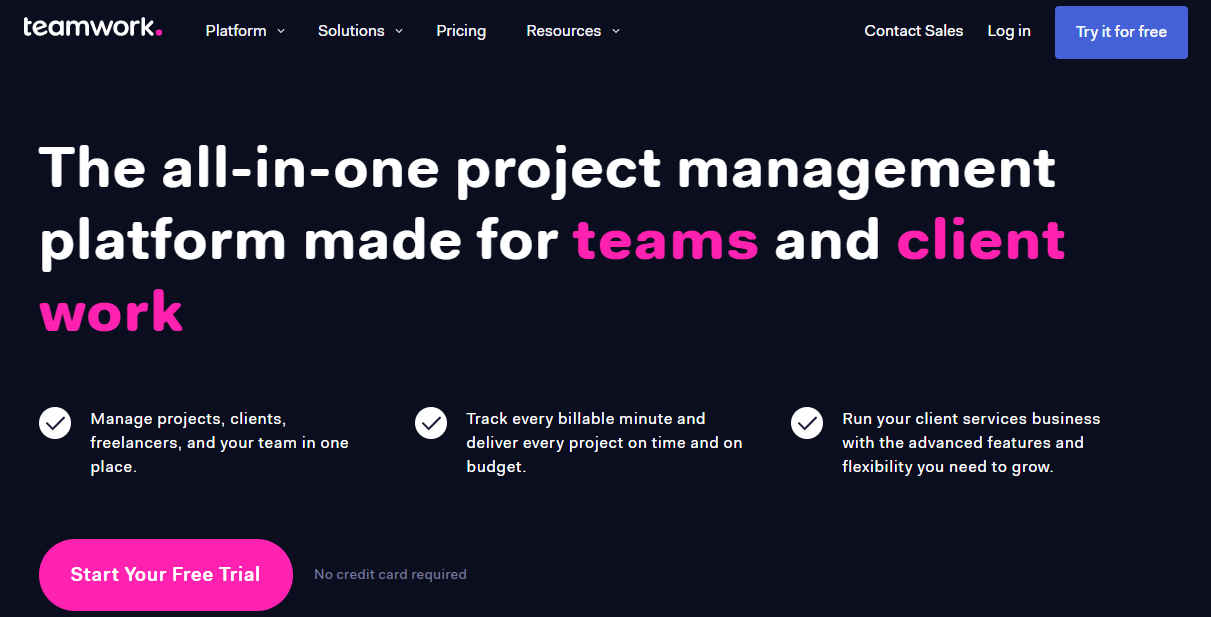 Teamwork is a management platform that will manage the work of teams or clients. These tools will increase your profitability and keep you on track with your tasks. You will have a view of all your projects, including milestones and project planning, time tracking, budgeting, reports, etc.
With Teamwork, you will collaborate with your team and your clients in real-time. On one page, you can see if all customer questions have been answered, projects have been completed on time, and your budget is within its limits.
Teamwork has features like time tracking, billing, Gantt chart, and assigning cards for team members. The price range is from Free to $22,5(Grow Plan) monthly and "Contact us" (Scale Plan).
5. Trello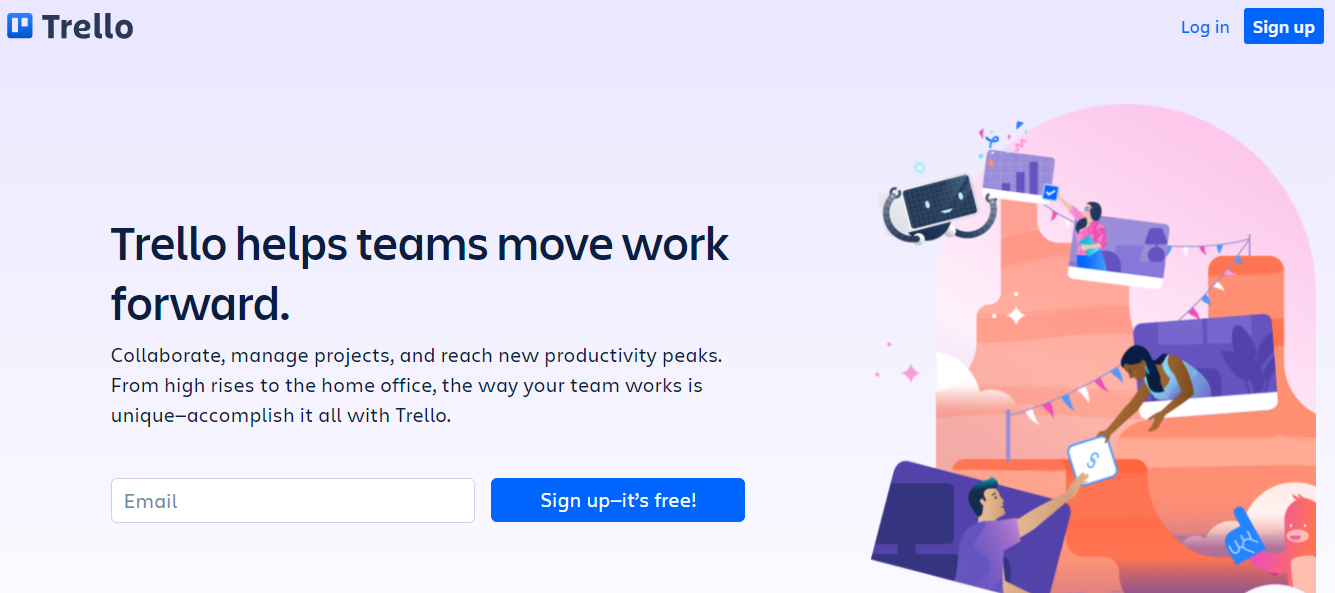 Trello will help you collaborate with your team, manage all your projects and increase the overall productivity of your business.
Boards that this tool offers have a distinct appearance that you can customize by adding lists and cards organized in blocks. You will assign tasks, track timelines, view productivity metrics, use calendars, and so on in the Trello board.
Trello cards are parts where you organize specific projects to help you manage them and share them with your team. Every card can have checklists, due dates, attachments, project parts highlights, or conversations, so you can open them and get details of the project.
You can connect apps, which your team members already use, into Trello workflow. The price range is free to $17,50(Enterprise) per user/per month.
6. Evernote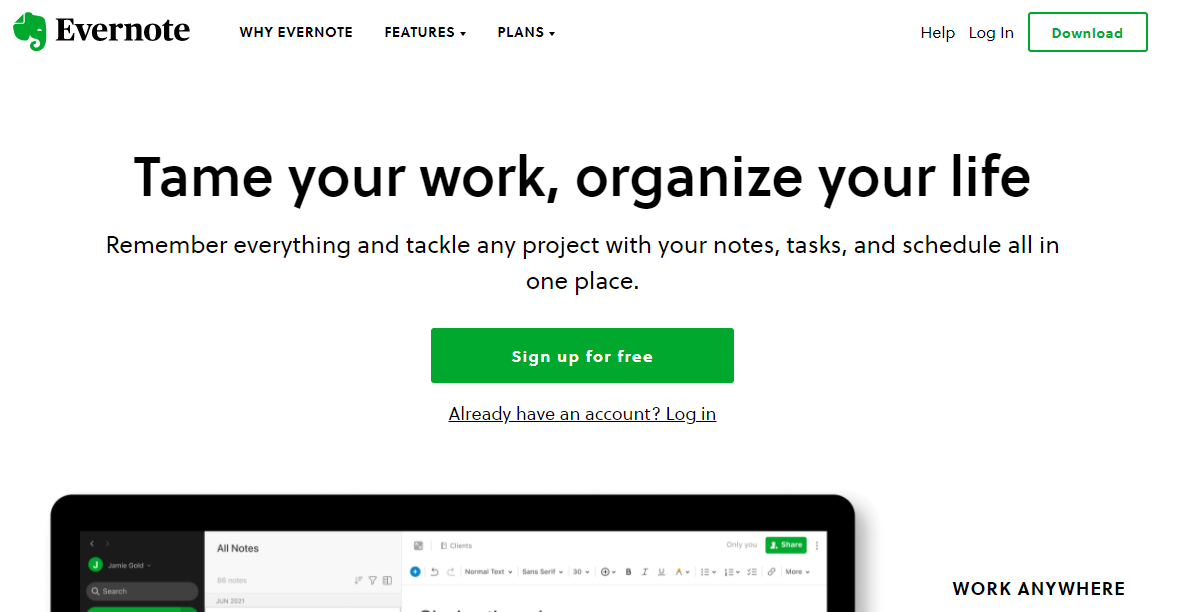 Evernote is a tool where you can keep your notes, schedules, tasks, your project details all in one place. With Evernote, you can create tasks inside your notes that will contain due dates, flags, and reminders so you will meet your deadline.
This tool will store scans of your documents that you can access from any device. You can also save important web pages for your work and mark them with arrows, highlights, and text. You can connect Google Calendar to Evernote, and you will have all your meetings and notes in one place.
The price range is from Free to $ 15.84(Evernote Teams) per user/per month.
Conclusion
As an entrepreneur, you need these productivity apps to organize your work. With them, your team will understand their tasks, and you can track the progress of your projects while also ensuring you manage project spending efficiently. Learn to delegate and trust tools created especially for that, and you can concentrate on the growth of your business.