How many times have you heard people say "time is money"? This statement can never be true for people who are constantly looking forward to making a big profit without wasting time. Technology growing every day can offer you countless opportunities to maximize and create efficiency in everyday work. Also, in many ways, it can help save time.
Further, this will maximize your efficiency and bring productivity to your work. You must not use tools to use technology. But, try to look at the bigger picture and understand how your business is doing. Determine what type of technology will be best for you to save time, better manage business expenses, and increase productivity.
These are super productive tools, and many people use them to organize their work better.
1. Slack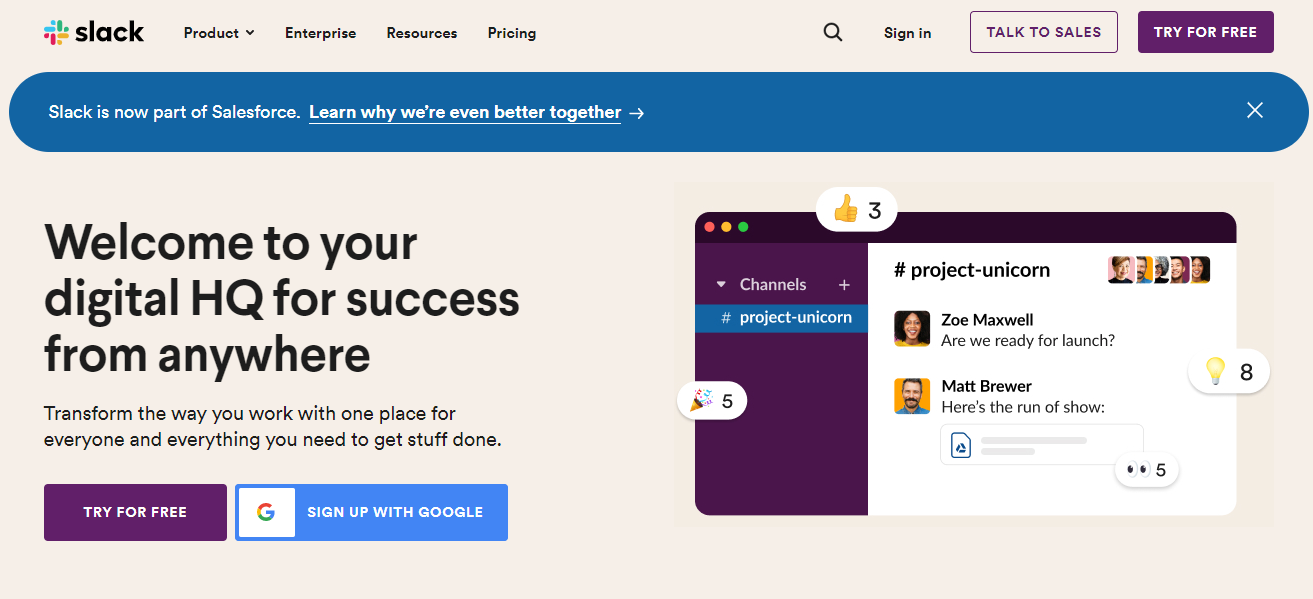 Slack is an application used for the last couple of years. However, people are still getting used to it.  But, so far, feedback is fantastic, and it is used more and more in the environments of various companies and for the needs of specific projects. Slack applies to instant messaging communication and replaces tools such as Skype, WhatsApp, etc.
Some of the Slack options:
Direct communication,
Groups (Channels) that everyone can join,
Locked groups,
Quickly open smaller messages between 2 or more people,
Integrations with external applications that perform automatic publishing in defined channels,
Send files, videos, etc.
Try it out, and give it a chance to show you its unique features.
 2. Asana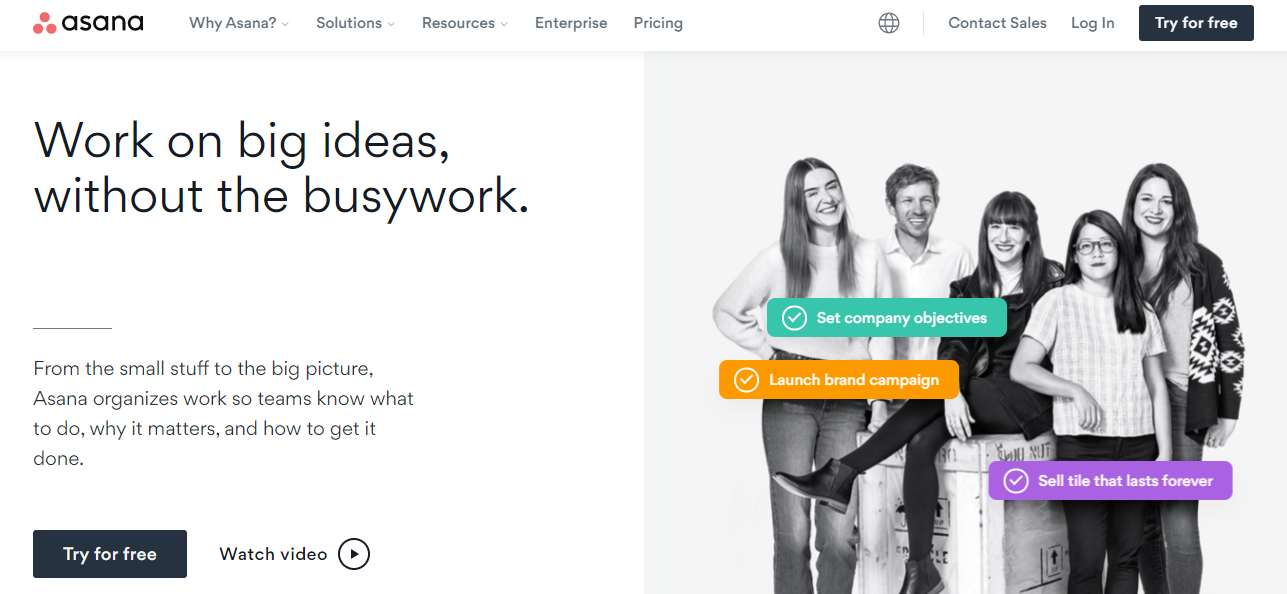 One of the most commonly used software tools for project management (organization or scheduling of tasks) is Asana. Asana is a free program that facilitates the organization and coordination of business and private commitments and facilitates time management.
If we compare Asana to other management programs, the main advantage is that this tool allows you to monitor and work on multiple projects simultaneously. In addition, it will also give you the possibility of creating various tasks, projects, and conversations.
All of this makes Asana suitable for coordinating meetings. This program also offers another beneficial feature: connecting to Dropbox, Google Drive, Slack, and many others. It allows uploading documents up to 100 MB in size.
3. Jira Software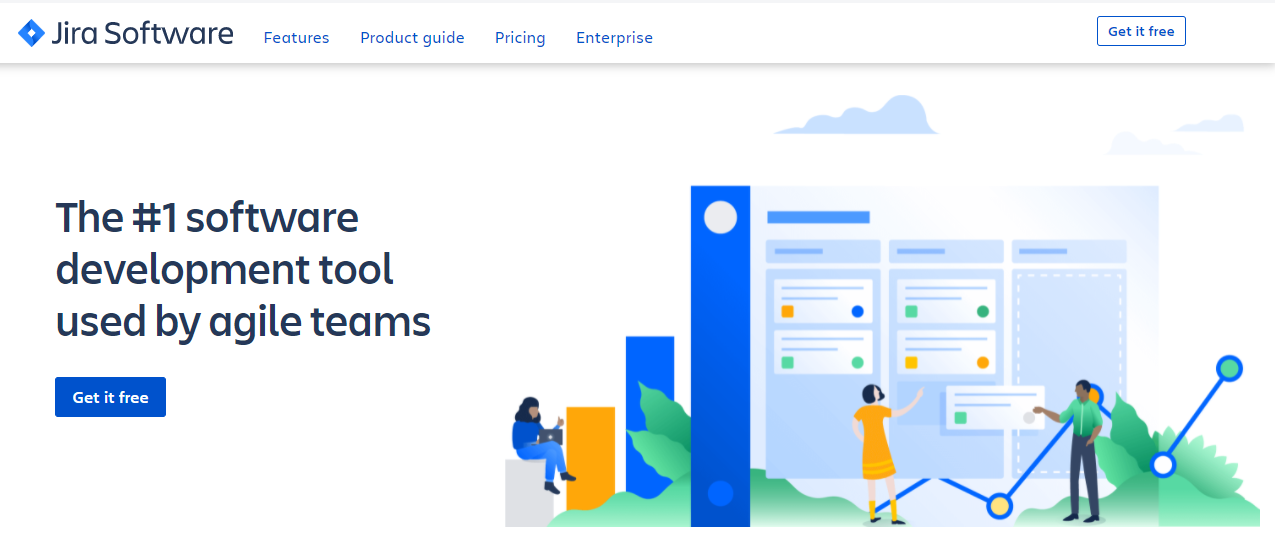 Jira Software is a tool for monitoring the work on projects that solve specific tasks in the project team of Atlassian. It is one of the most advanced projects management systems to monitor project work from start to finish. Ensures that each project is executed at a specific time with available resources. The platform's seamless integration with various tools and its ability to facilitate collaboration among team members makes it an essential asset for managing tasks, tracking progress, and enabling efficient jira bug reporting.
With Jira's most essential features, you can monitor project activities, bugs, problems, code integration, and many more. Companies that develop software mainly use them to track and fix bugs in programs.
4. Google Docs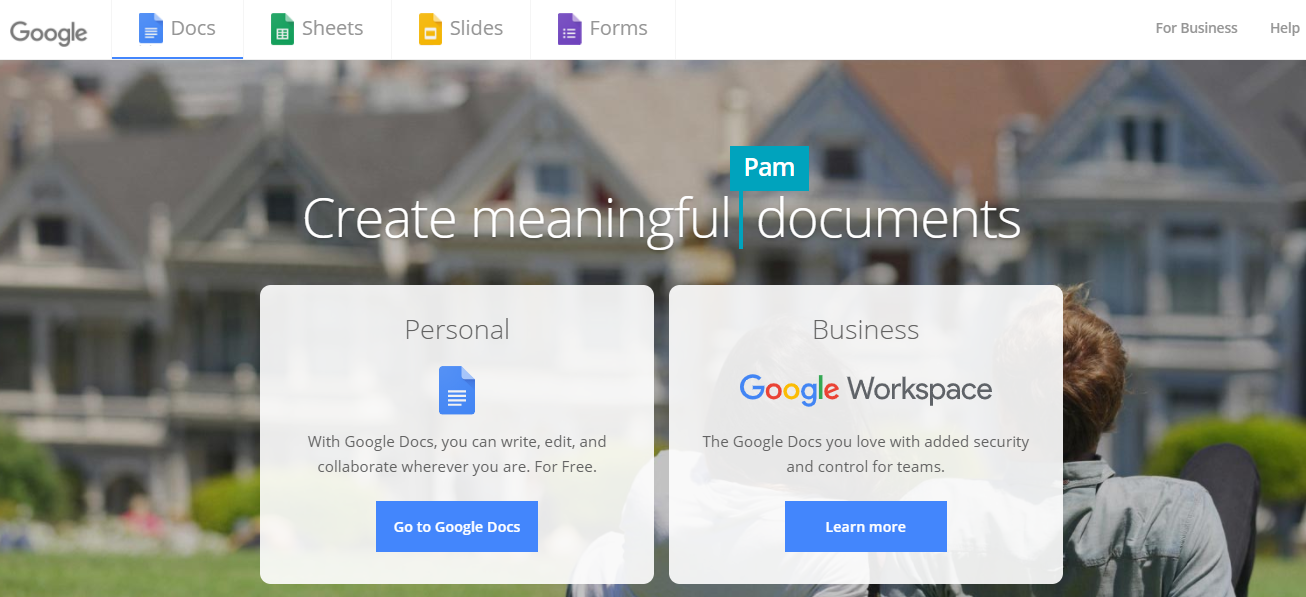 Google Docs is a service for managing your documents that work through the website. It is a great tool that can satisfy most users since it is simple to use. Google Docs allows you to create documents like the Office suite but with limited capabilities as they are still accessed via the web interface. This tool is more than enough for more straightforward documents.
Just some of the features that this tool offers are:
You get to store your documents on the web, making them accessible from any computer after login,
The tool is free,
You can share documents with multiple people (each change is automatically visible to everyone),
Several people can exchange documents at the same time,
An overview of previous versions of documents.
5. Skype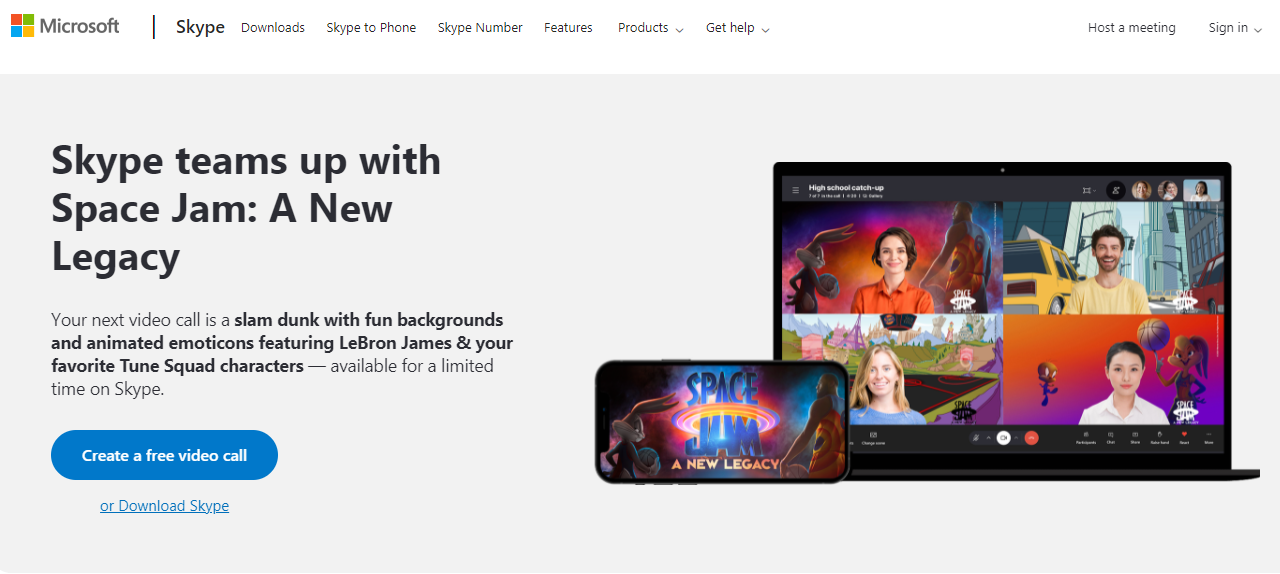 You have probably already heard about Skype at least once. With Skype, you can talk to anyone, at any time, all over the world, and most importantly, it's free! You can communicate with several people at once – conference calls, send text messages.
Also, you can communicate with other Skype users via video. So all of a sudden, you can make a video call, see the person on the other end, talk to him. It is important to note that all conversations are stored on your computer, always to be accessed.
Also, at the same time, you can exchange messages with them. You can use Skype to make calls with PCs, laptops, and mobile devices.
6. Toggl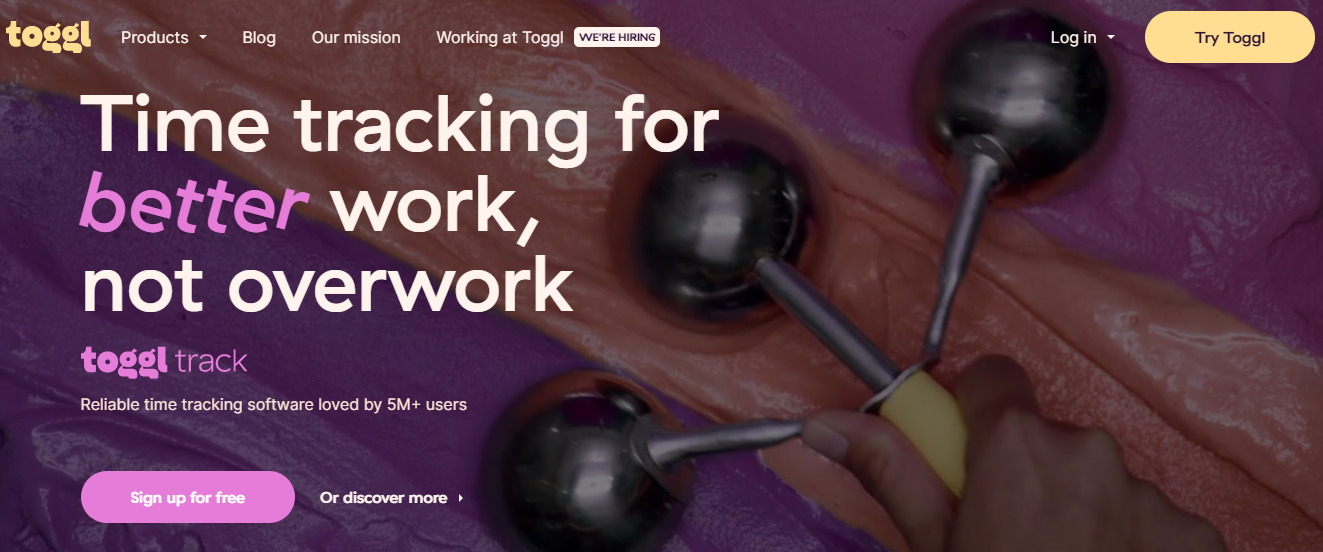 Do you know where your time is going? Do you manage your time in a quality way, or do you waste your free time? Like most people with responsibilities, we will assume that you are focused on doing multiple tasks every day. In such circumstances, the notion of time you lost quickly disappears. Further, it becomes difficult to determine which duties take up most of your time or represent a waste of your time.
Toggl is an effortless web and desktop application that allows you to keep track of your time. As a web client or as an app for Windows, Mac, Linux, iOS, and Android, Toggl can help you keep track of time wherever you are. However, Toggl is unique because it is straightforward to use and works perfectly on all devices.
7. Evernote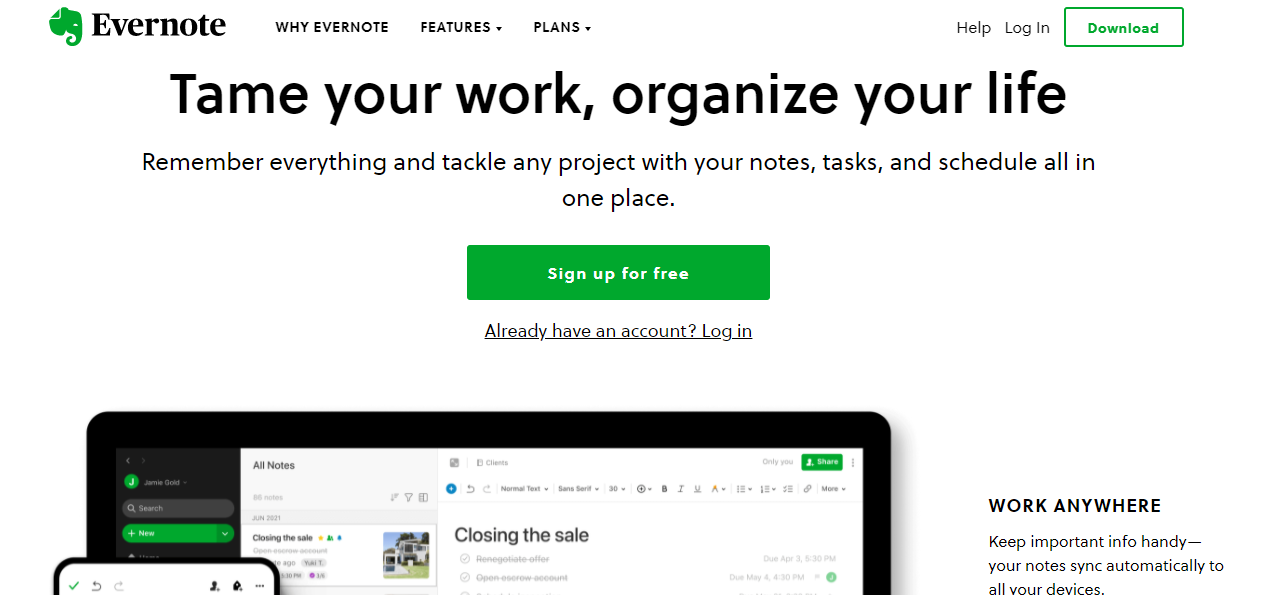 You have probably already encountered the problem of classic, paper notes, and notebooks. Isn't it the most irritating thing when you write something down, and later on, you can't find that paper you wrote it on? With Evernote and its tagging and document search system, you will no longer lose any vital information.
Evernote is an online service and set of applications to store all your notes, photos, screenshots, etc. Everything you store on your computer Evernote will update with its servers. Therefore, you can access your notes from any other computer and mobile devices such as Apple, Android, and BlackBerry.
8. Hunter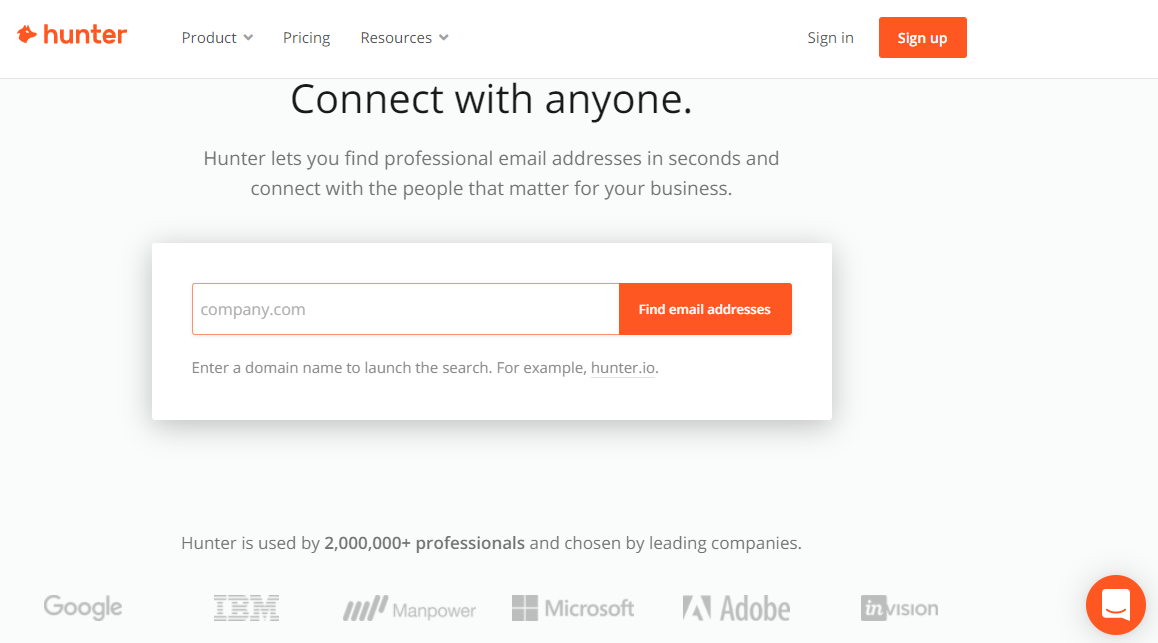 In the digital age we live in, it is easy to find the person we need. Let's say you are looking for an old friend named John. Just write his name into a Facebook search engine, and you will have a pretty good chance to find him. However, with email addresses, it is not that simple. Hunter is a web tool that could be useful in searching for an email address if it is related to a company.
You can perform up to 150 searches per month for free. It will list the sources of the search results and detect the format of the email address for that company. It will make it easier for you to search even if that person is not among the search results.
9. Forest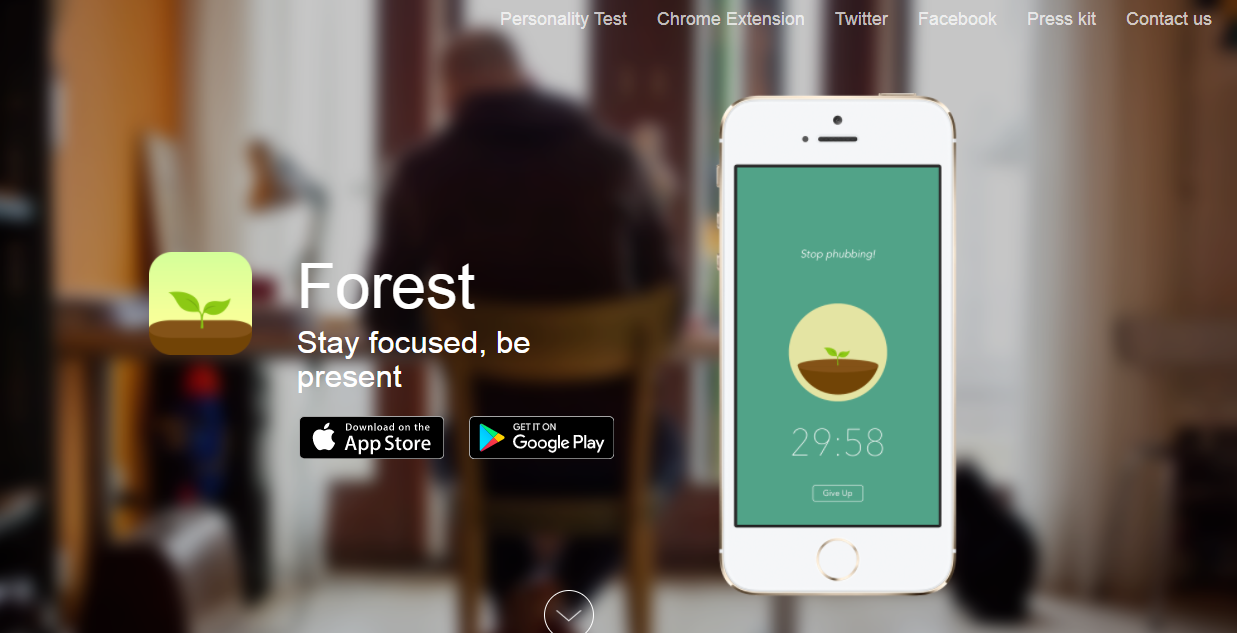 The goal of the Forest is an app to keep users away from cell phones, social networks, also websites that reduce their productivity and motivate them to focus on work tasks.
This app is also straightforward, and all you need to do after launch is plant a tree and leave your cell phone alone. Yes, you read that right. Every time you want to focus entirely on your work task, you need to set a period in which you do not want anything to distract you and plant a tree that will grow by the end of the time.
Isn't this one of the most creative ways to keep people away from their cell phones, you have heard in a long time?
10. Mixmax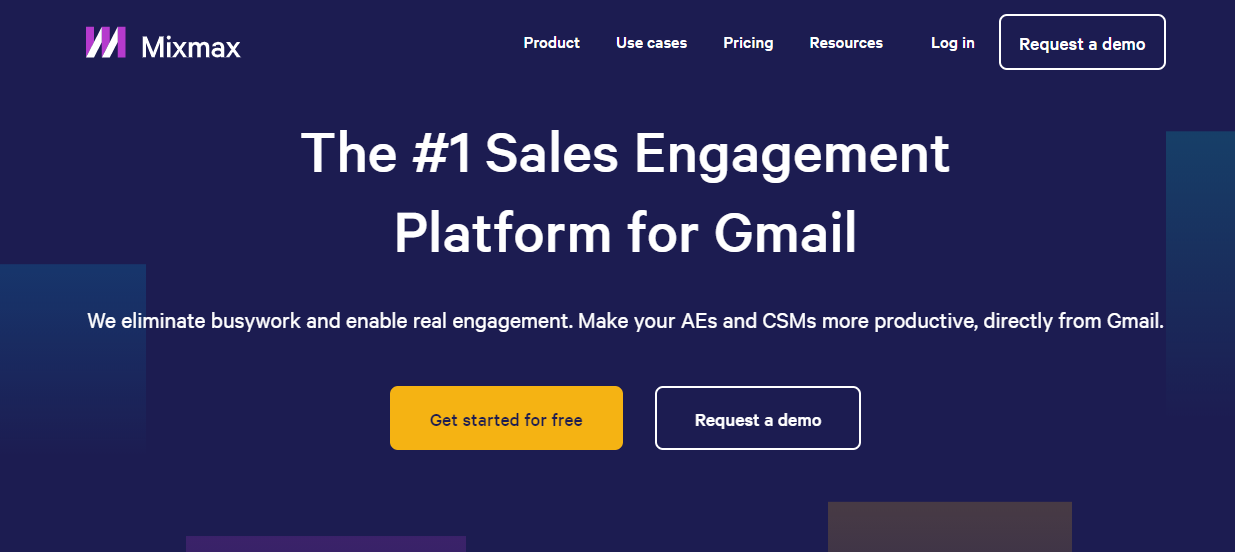 If you are constantly looking for ways to improve Gmail, you probably already have some plugins installed. Give Mixmax, the Chrome extension, a chance, which comes with a few extra options in email correspondence.
One exciting novelty is that you can send the recipient the exact periods when you are free to meet when you open the message to send. So that person can choose.
Instead of exchanging multiple messages, things are going faster now. The recipient of the 'email' gets your availability and decides on one of the suggested terms that suit him best, and once he replies to you, your meeting is a settled matter.
11. Speccy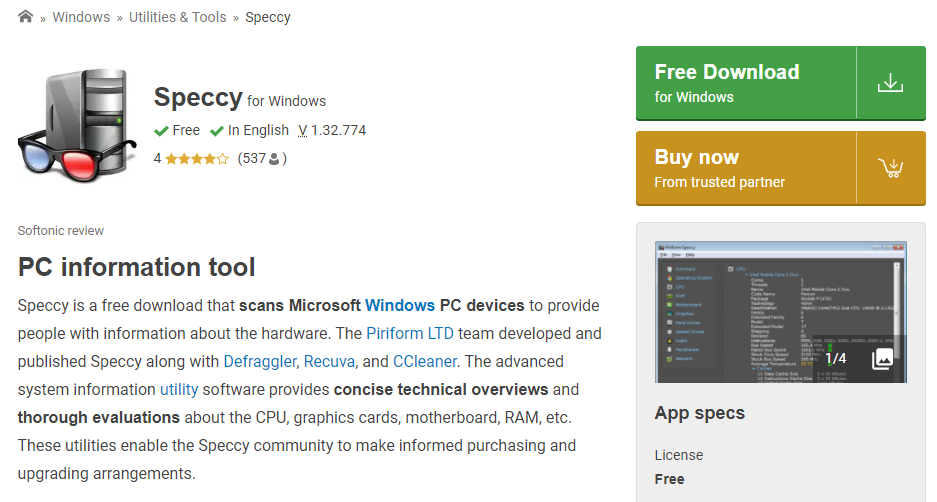 Speccy is an application that allows you to quickly and easily see which components you have in your computer and how your system works. It doesn't matter anymore have forgotten what RAM you have. Even how much you may want to see the CPU temperature etc.
Speccy can scan your machine and give you a brief overview of everything you are interested in knowing. From the component model number to the temperature, fan speed, SMART status, and so on. Everything the user needs Speccy can help you find out. You can also download the application as a "portable" version, so you don't have to install it. Just run the .exe file.
12. GTMetrix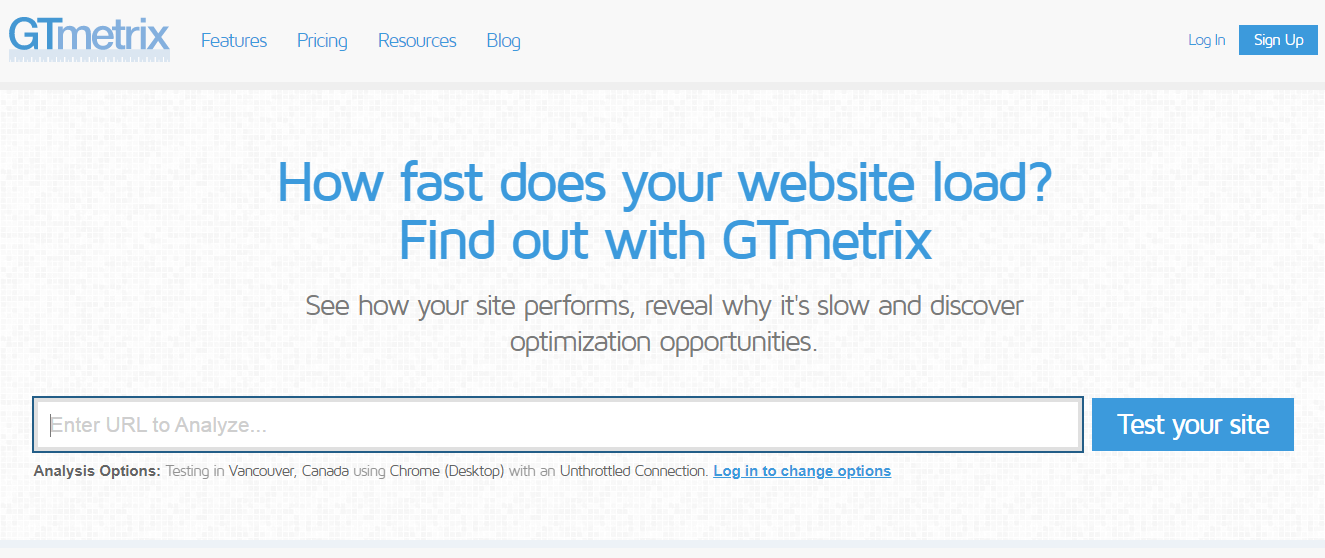 In January 2018, Google released its Speed Update. This update has affected the speed of the list of ranking factors on search engines. However, because of this update, the page load speed of your site will affect your rankings on desktop and mobile devices. It is also essential that pages that load slowly, whether on a mobile or desktop, contribute to high bounce rates.
No one wants to sit around and wait for the page to load slowly. Everyone will instead go and search for other and better solution. GTMetrix offers an excellent website optimization tool to help you determine how fast a page will load and what you need to do to fix it.
Conclusion
In this article, we got the opportunity to cover some of the crucial tools that can help you get the job done faster and help you get organized. Please read, learn about them, and use their services every day, which will help your overall productivity.