How to improve SEO and rank higher? It's an age-old question with no single definitive answer. There are many paths to take in the journey to reach that much-coveted page #1 on Google, ranging from hiring a full-on SEO agency to trying your best with the free version of Yoast SEO.
And, while there is more than one way of boosting your ranking, one thing is for sure. Getting a position checker tool is always going to help. That's why we're bringing you a list of the best ones. Enjoy!
1. Google Rank Checker by SE Ranking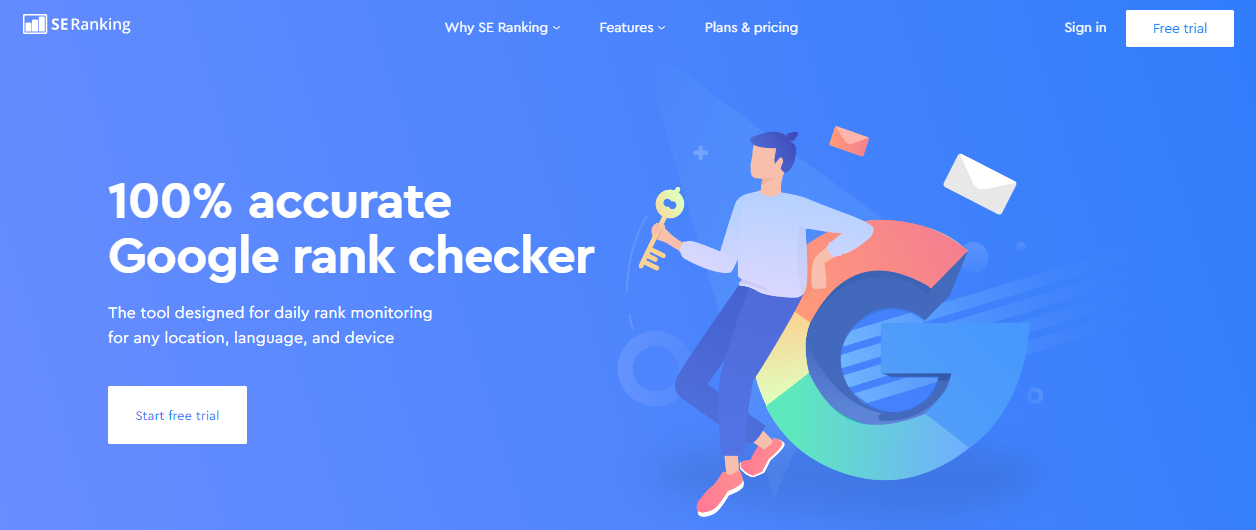 Google Rank Checker by SE Ranking takes the number one spot on our list for two reasons; its efficacy and versatility. This tool offers more features and solutions than pretty much any other tool on the market.
With it, not only can you continuously monitor the performance of your keywords in organic searches, but you can also track them on Google Ads simultaneously. Along with your position, there's also an option to track and monitor your Google Maps results to better understand how to improve your local SEO.
This tool also covers every base and goes as deep as it possibly can. It tracks the top 200 searches, a lot more than is customary. Combine that with the previously mentioned features, add info on your entire search volume, relative traffic forecast, and KEI, and you've got yourself an absolute winner.
2. Semrush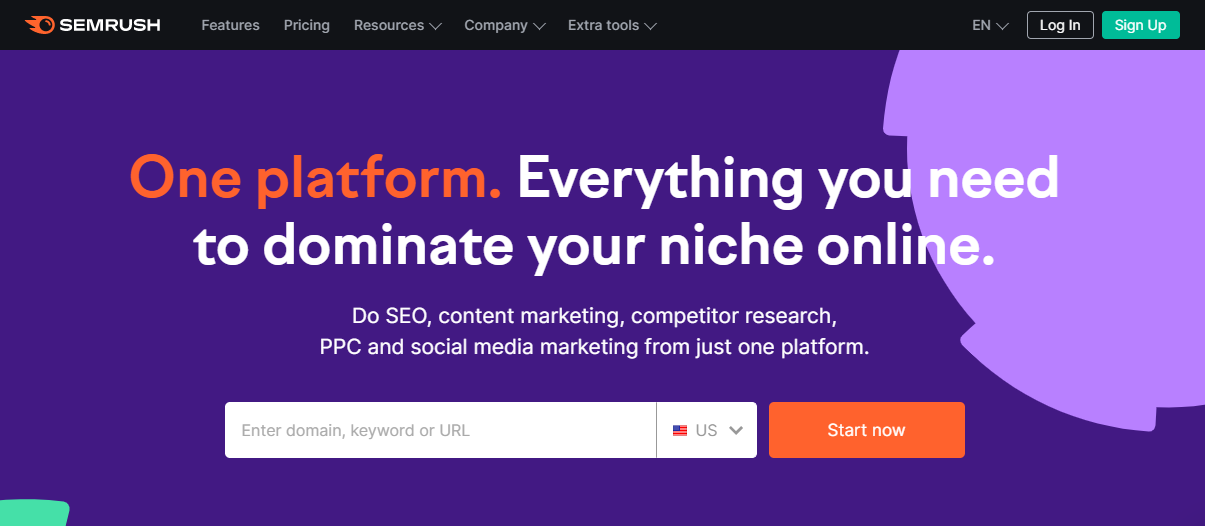 Semrush is immensely popular, and you've probably heard of it already. But let us assure you it's popular for a reason. This tool comes with plenty of valuable solutions and insight. Semrush offers three different rank tracking tools and an even higher number of keyword research tools. With the help of its rank trackers, you can easily monitor your performance and discover how to improve your ranking over time.
The position tracker monitors the performance of any keyword, domain, or competitor on Google. The sensor feature is especially useful, as it allows you to keep an eye on any potential changes in Google's algorithm as well as the industries that are going to change with it.
And finally, the ranks feature can track any competitor's domain to discover those with the best keywords and most organic traffic. Once all the information is collected, you can mimic some of the competitor strategies to boost your ranking.
3. Rank Tracker by Ahrefs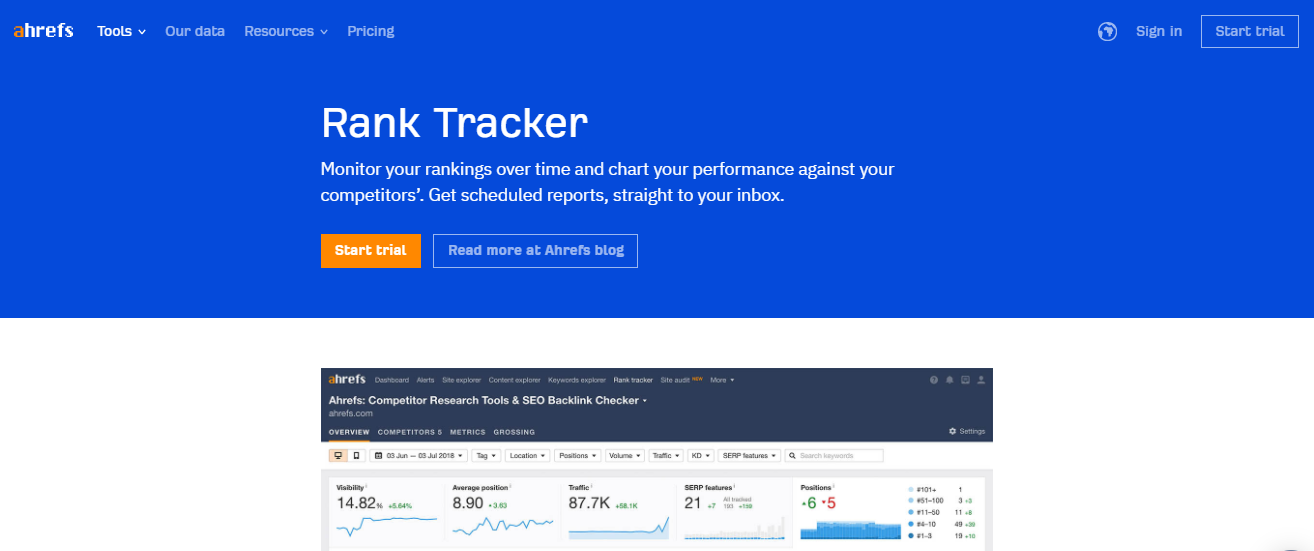 Rank Tracker by Ahrefs works much in the same way as the previous two entries. It monitors your ranking over a certain period of time and charts it against your competitors'.
One of its most significant features is that it can display all of the information gathered in the form of interactive graphs. This makes all of the information more understandable to someone who is not an SEO expert. It makes everything visual and simple.
Rank Tracker by Ahrefs monitors three key metrics:
Visibility – your percentage of clicks and organic traffic
Average position – provides a snapshot of your progress over time
Positions distribution – your ranking positions segmented into different groups
4. BiQ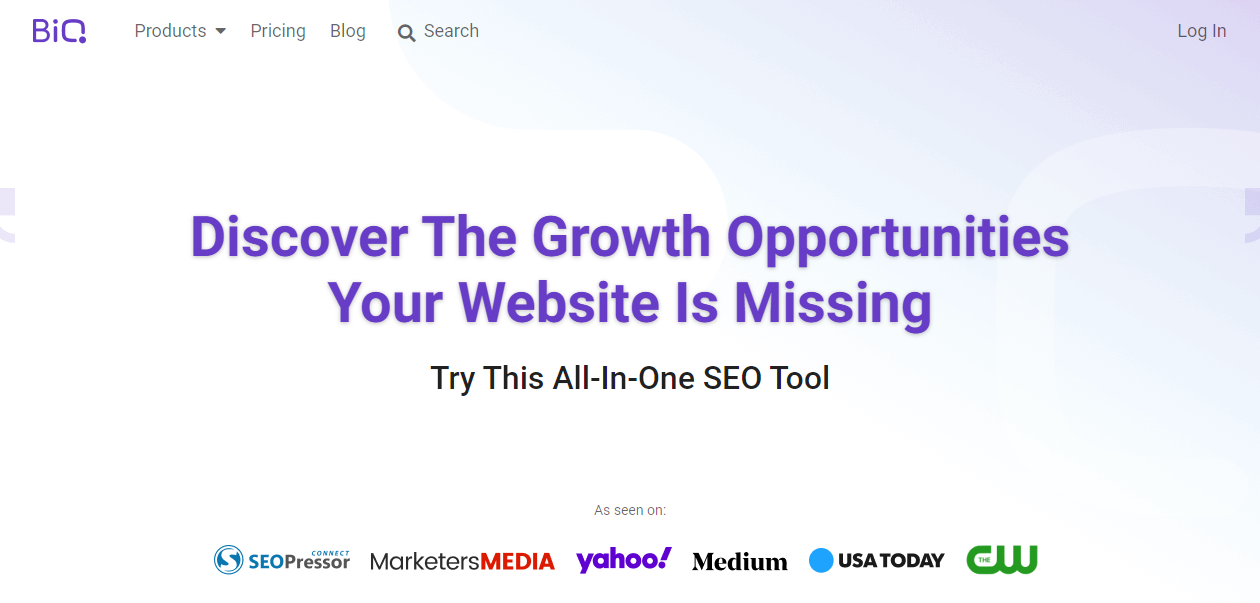 BiQ is more of a general SEO tool with powerful AI software. So, if you're just starting out or are maybe in a rut content-wise (everyone runs out of ideas sometimes), this could be the tool for you. Of course, it comes with plenty of keyword tools for helping you discover powerful ones you hadn't thought of yet and seeing how well they perform after implementing them.
It also provides you with excellent content optimization ideas and suggestions. The one thing this tool does best is comparing your content to that of your successful competitors, those in the top 10 of all searches, to be more precise.
After the AI performs the comparison, you'll receive a line-by-line analysis of your text along with suggestions for improvement and detailed instructions on what you should do. You don't even have to change the content yourself. The auto-editor can do it for you.
5. AccuRanker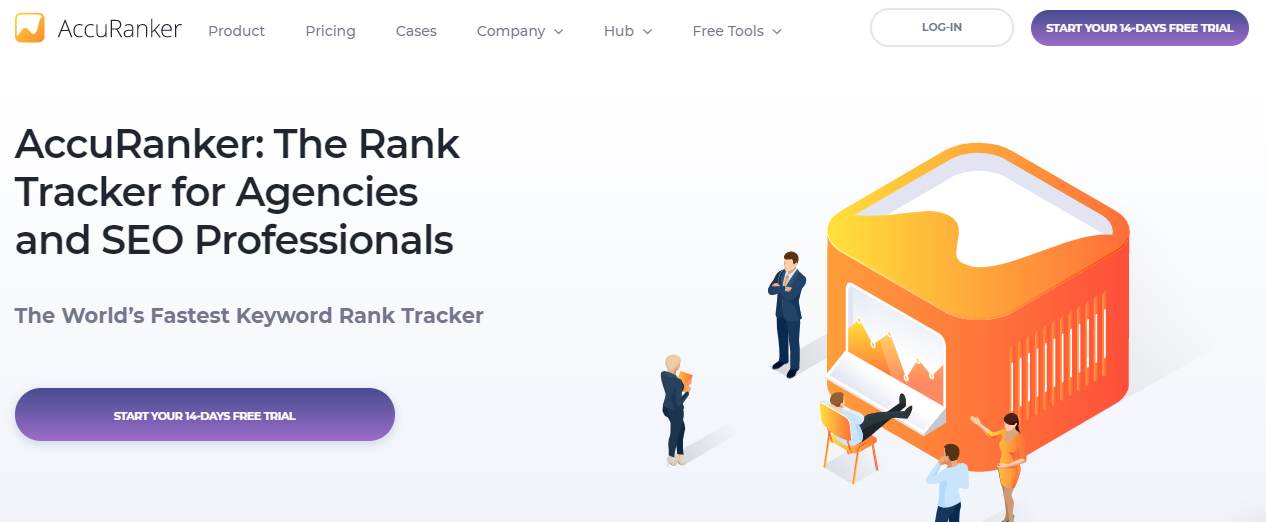 AccuRanker was specifically designed for those a bit more experienced in the field. Even though it's a great tool, if you're new and still trying to navigate the waters, maybe skip this one. It's a very comprehensive tool that has a series of valuable features pertaining to your local and general SEO. It also comes with essential SERP features and competitor analysis.
When it comes to performance, AccuRanker is really fast and super precise. There are options to customize how and when you receive your reports, the keywords you use can be updated every 24 hours, and you can get data updates in just a few seconds.
Every piece of data this tool collects can be accessed through an easy-to-use API. Plus, if you get the app as well, you can keep an eye on everything, even on the go.
6. SERPWatcher
If what you're in the market for is a rank checker tool that's extremely easy to set up and use, then let us introduce you to SERPWatcher. It's very effective at its job, as it takes into account every keyword you use and focuses on your growth over time.
It also comes with the ability to track both desktop and mobile results separately, a must-have nowadays. Most people use their phones to browse the web, but they do it a little differently as opposed to when they're using their computers. So, if you're not tracking those two things separately, you'll be missing out on some truly valuable data.
SERPWatcher also updates your keyword performance daily, and once the data is collected, you'll receive a full report on it either via email or through SERPWatcher.
The great thing about SERPWatcher is that, even though it tracks many metrics, all of your critical data will be collected and presented to you on a single screen.
Final Thoughts
Hopefully, this article was of some help to you, and one of the tools we recommended is just the thing you were looking for. All of the tools we listed do their job well. There are slight differences between them, and no one tool is perfect for everyone. So, take your time and make the right choice.