It is a known fact that the organic reach, once so prevalent, is declining on Facebook. This change hit not only the average user but the businesses as well. They now have to find creative ways of fan engagement ever and reach increase.
For starters, many people nowadays rely on Facebook page apps for engagement with their core audience. And those who want even more, search for the best banner maker that will help them create the pages they want. While this can be a great way of achieving your goals, it can require specific technical skills that not all of us possess.
However, one positive fact is there are plenty of free tools whose primary purpose is to help you set up a basic Facebook page app. Further in this article, we will present you with some of the best, and most importantly, free ones.
1. Heyo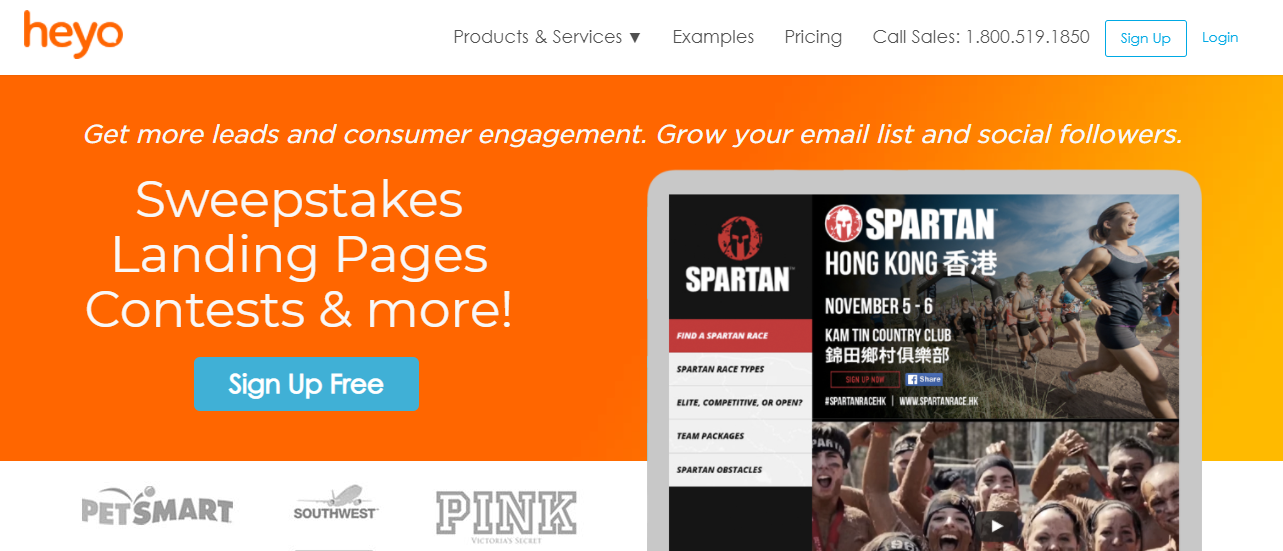 Heyo is a tool that specializes in a very dynamic field of user engagement – contests. However, it mainly works well with small businesses and agencies.
The tool has a lot at its disposal to help you generate more leads and even grow your email database. We already mentioned contests, but other methods worth considering are sweepstakes and special offers.
Also, you can use promotions, various types of forms, and other page details to collect leads. Don't forget to stimulate newcomers by providing incentives to new customers.
If you are an already established business, using user-generated content in your campaigns could be a worthwhile idea. This type of content has a unique appeal to the general user base because it is seen as more natural content than marketing agencies' ad campaigns from scratch.
Furthermore, it is essential to reward your loyal followers and show them that they are valuable to you. That way, you have a much higher chance of retaining them.
2. ShortStack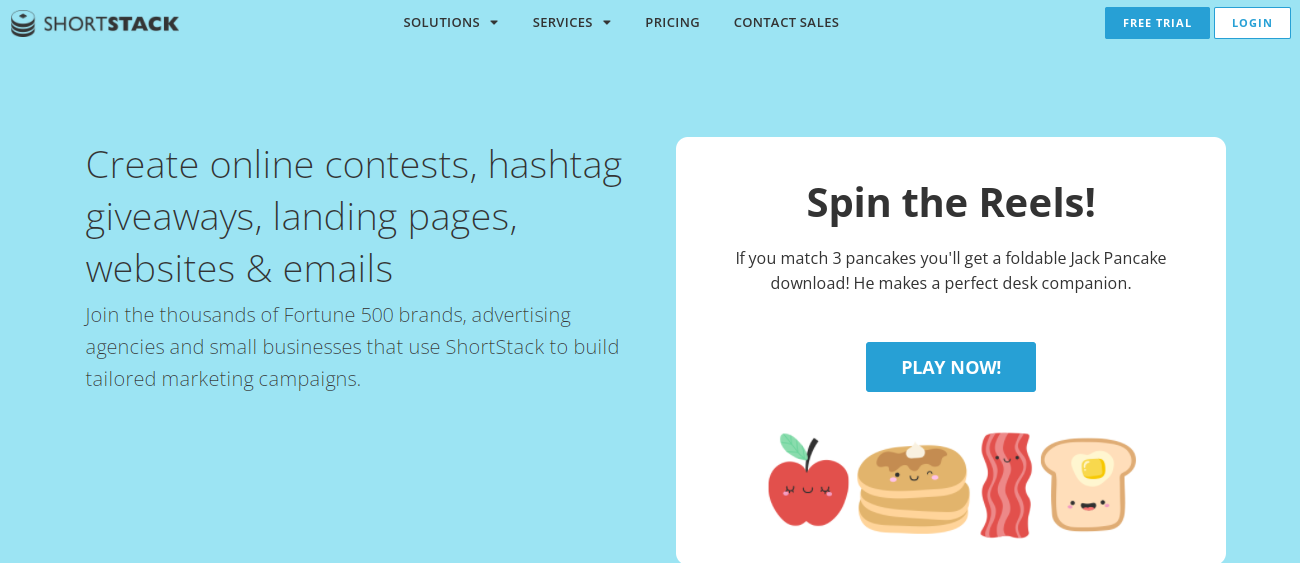 The following tool, ShortStack, is also a focused one. Primarily it has a function to help you create a new Facebook landing page. And the crucial fact here is, it makes it without having to master all of the technical aspects of Facebook pages.
Plus, just like the previous tool, this one encompasses contests as a vital part of its toolset. Here are several different types of contests and other functions at your disposal:
Facebook Contests – for creating apps, contests, and giveaways. A great way of connecting with your followers.
Instagram Contests – for creating bio links for traffic directly to your contests and galleries.
YouTube Contests – for quickly turning your viewers into your subscribers. It helps you create helpful email lists as well.
Hashtag Contests – for acquiring user-generated content quickly and elegantly while driving up engagement.
This tool offers you free and paid services. The minimum paid package is $9 per month.
3. Woobox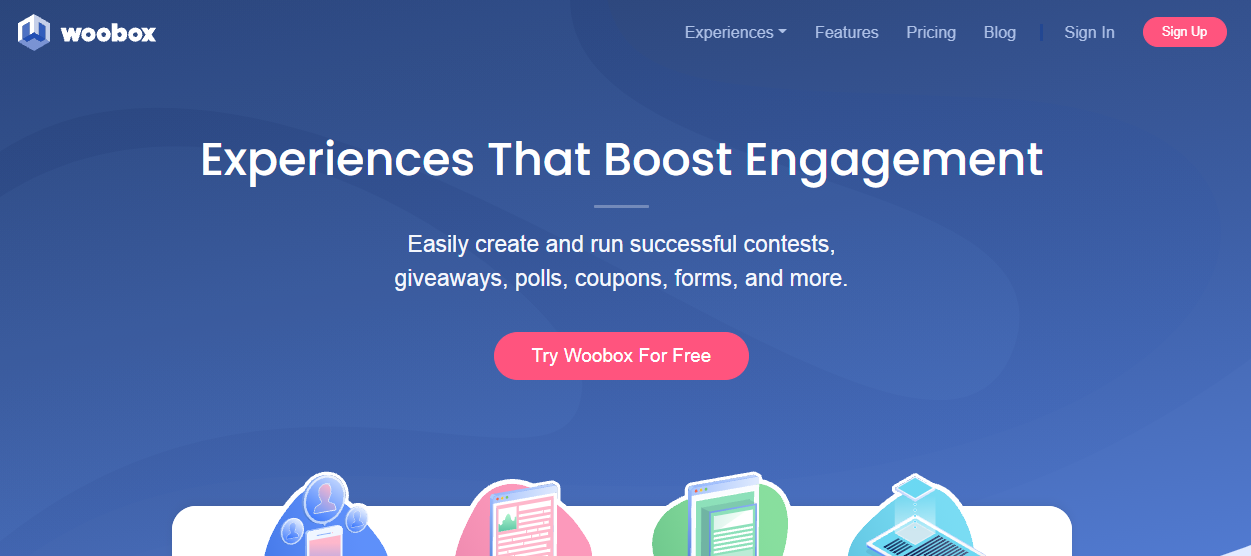 Woobox is another perspective tool for growing their userbase and connecting multiple social media platforms. It gives you the option of using Pinterest and Twitter tabs for free, which is a fantastic opportunity.
Besides that, like the previous apps, it features a variety of contests, giveaways, and polls for engaging and rewarding your users. It will also make it possible for you to create custom webpage popups. They can be forms, newsletters, or even discount codes.
Finally, feel free to engage your users using the elegant embedded galleries, polls, and documents. Woobox doesn't have a fan limit per page, and it also allows you to have one page for free, which is great for seeing if this is the tool for you.
4. Facebook Timeline Contests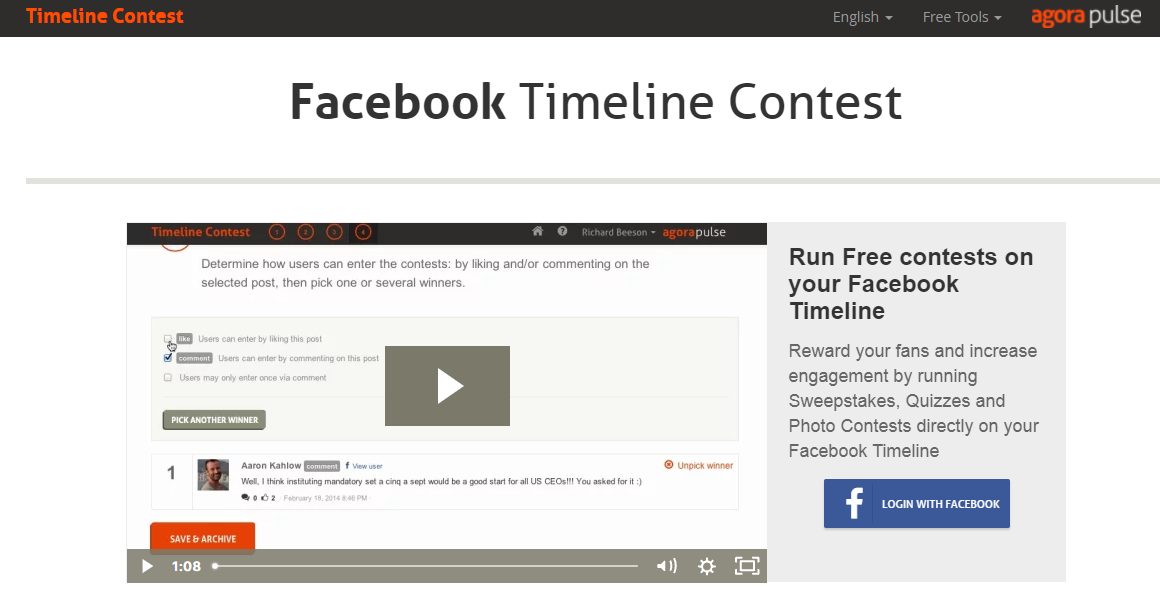 We can't stress enough the importance of contests for Facebook pages. The decrease in organic reach has become one of the most effective and popular methods, especially for businesses that want to engage more with their audience.
Well, the fact that we are putting another tool that deals with the creation and management of Facebook contests should speak enough. Facebook Timeline Contests allow you to run free contests on your timeline.
One of the best types of the said contest is photo contests. Besides engaging your userbase, they also allow you to gather an abundance of user-generated content for later use. Best of all, most of these options, including some additional ones, are a part of the "Free tools" that this service provides.
5. Pagemodo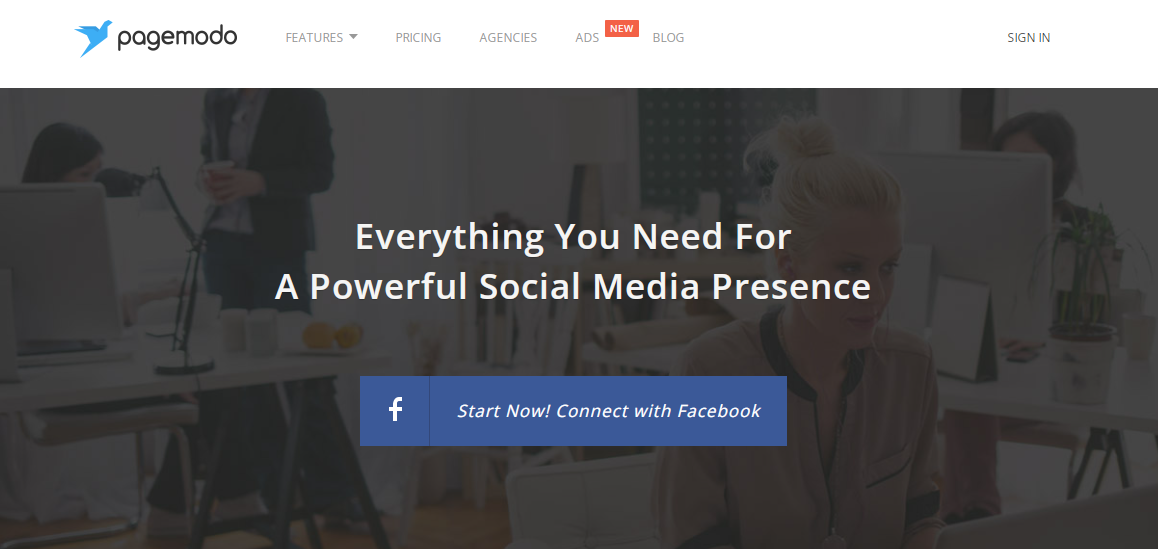 Pagemodo will make it possible for you to create a robust social media presence, according to its developers. Further, we can see why they would claim that.
First of all, it allows you to manage profiles and engage with customers from one central place. It is crucial to mention that the strength of this tool lies in its customized Facebook business pages.
You can design beautiful cover photos, run contests, schedule posts and graphics, and so much more. Use custom tabs and contest to collect the essential leads. There is also a free version of this tool that allows you color and image customization.
Conclusion
As we have seen, most of these tools rely heavily on contests, user-generated content, and page customization for engagement and growth.
However, there is a big reason for that. All of those are trialed and tested methods that work in the new Facebook landscape. So, if you do not want to become another page that its users forgot, we recommend you try one of our recommended tools for the job.