For all of you out there who are thinking about making a website for the Cryptocurrency market, or for those who already have one, we made a list of top 10 Cryptocurrency WordPress plugins. It is important to know that these plugins can help you a lot in this business.
No matter if your specialty is trading or consulting or your occupations are the payments, or even if you decided to start a bitcoin exchange business, you definitely need one.
Luckily, all these plugins do the automatized job. So, after picking the right one, you can lay back and watch the magic happens. This will be much easier than it looks like at the beginning and you will spend minimal time for installing them on your website. Here is our list:
Premium Cryptocurrency Widgets for WordPress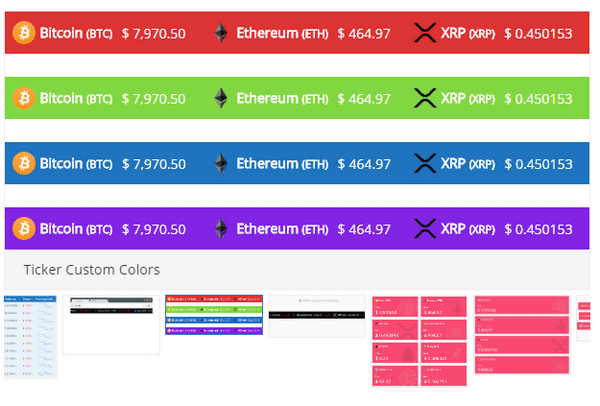 Premium Cryptocurrency Widgets for WordPress – offers you multiple widgets to add to your website. The plugin has the following features: comparison options, leaderboard, scrolling ticker, box, table, inline, spark charts.
There are 1500 coins supported, going from the most to the least popular ones. You can get all of this, plus live Cryptocurrency quotes with this premium package. And this is not the end. You can bring much vividity on your site by adding color themes or Cryptocurrency logos. This can actually give you some credits from the visitors. Everybody likes a nice design and the look of the working space, in this case – site.
Great option for the clients is the possibility to convert the Cryptocurrency prices into fiat currencies. In other words, you can know in every moment the value of your currency in dollars, euros, yens.
Cryptocurrency Charts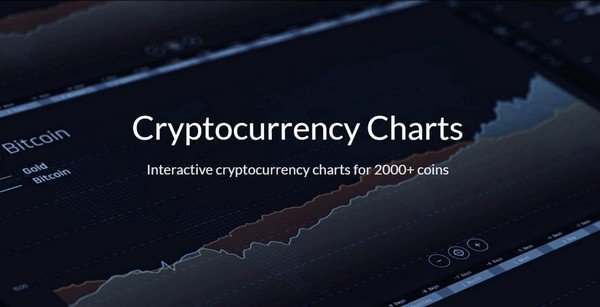 Cryptocurrency Charts – This is the next great plugin for your site. Believe it or not, this one can chart around 2000 currencies! So if you want to play a little bit, try finding a currency this WordPress plugin can't chart. Plus, charts per page are unlimited and are translation ready. Probably that you would sometimes need a comparison of the historical performances, and this plugin is a perfect tool for such records.
Cryptocurrency Price Prediction Game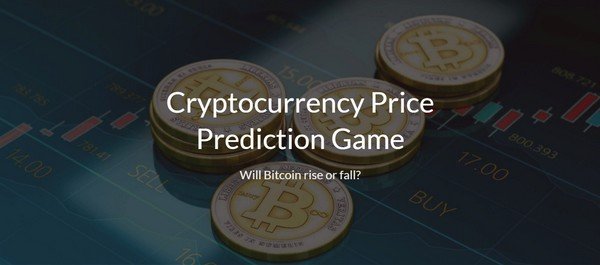 Cryptocurrency Price Prediction Game – The story about the Cryptocurrency price is always very boxable. Being in this type of business means that somewhere deep inside you are a little bit of a gambler. So if you would like to space the game, even more, install this prediction type of plugin.
It offers you an option of betting on the major currency prices. It gathers prices of multiple exchanges, making one price as accurate as possible. Supported coins consist of Bitcoin, Ethereum, LiteCoin and many more.
But, don't rush when it comes to predictions. Take some time into tracking the prices and compare it to the price you would maybe bet on. If it looks like you are good at the predictions, then it is time to invest real money.
Monero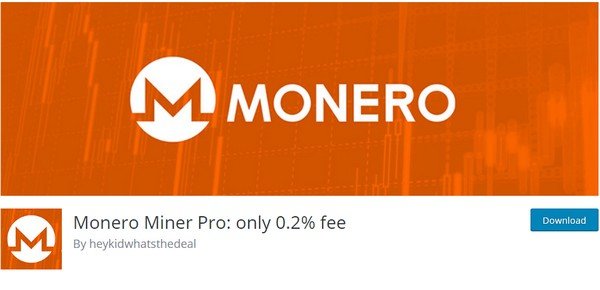 Monero – Every website in the currency business requires a secure payment option. This is a plugin that can be easily added to your WordPress. The greatest thing about it is that there are no any additional fees when making a payment.
Further, it excludes the necessity of including third-party software. It is very simple to use and install. Besides the activation of the Monero plugin, the RPC server is required. After completing these few simple steps, the plugin is ready to do its work.
Altcoin Prices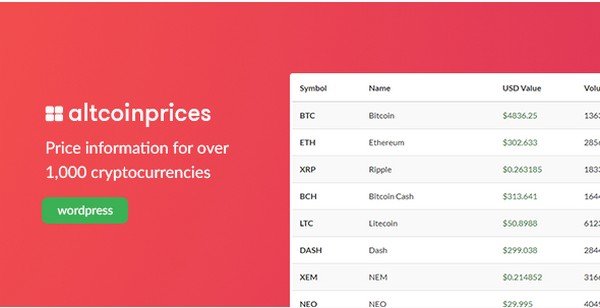 Altcoin Prices – You will be enchanted by this plugin. It has a nice, modern design and many useful features. It supports Javascript search system at the same time. With this plugin in you will get an insight into 1000+ Cryptocurrency prices. Further, it creates a completely new WordPress page automatically. The setup is very easy, so it would be a pity not to try it.
Digital Paybox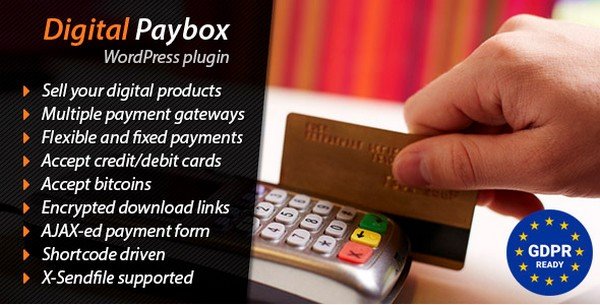 Digital Paybox – Pay and Download Plugin gives you the option of distributing the files through the payments, which you can accept through some of the most popular gateways, such as PayPal, Perfect Money, BitPay or similar. This plugin has a modern payment form and design. You can easily modify the payment option – whether you want fixed payments or the payments with the specified minimum.
Bitcoin Faucet WordPress Plugin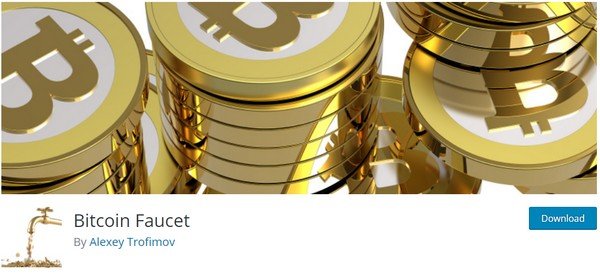 Bitcoin Faucet WordPress plugin – is a novelty on the market. It came out not long ago and it is great. What is a faucet? Well, this is a site which gives its visitors a small amount of Satoshis for free. 10.000 Satoshis are worth 0.0001 Bitcoin.
But, there is a catch with these faucets, and that is getting a cheap traffic. And how do you get it? With the help of referral system. You can earn some money for increasing the traffic to the faucet sites. For this plugin, you have to register on Faucethub and then add your website's URL to the Faucethub account.
The payments will be completed through Faucethub too. You will be able to create a separate list for many Cryptocurrencies – Bitcoin, LiteCoin, Dash, Bitcoin Cash etc.
Bitcoin Donate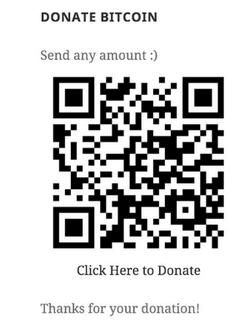 Bitcoin Donate – This is a plugin for fundraising, non-profit or charity websites, and that is Bitcoin Donate. Visitors can decide how much they would like to donate. The plugin will help your site to show the total sum of the donations. This plugin is very simple to use and it is completely free. The donations are unlimited.
Cryptocurrency Converter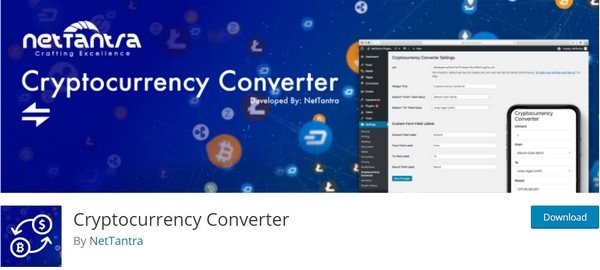 Cryptocurrency Converter – is a perfect plugin if you have a site that is in any way connected to coins. Your visitors and clients will appreciate this. It will improve their experience with your site a lot. You don't need API key for this and you can customize it for the whole site or for some specific pages.
Cryptocurrency Prices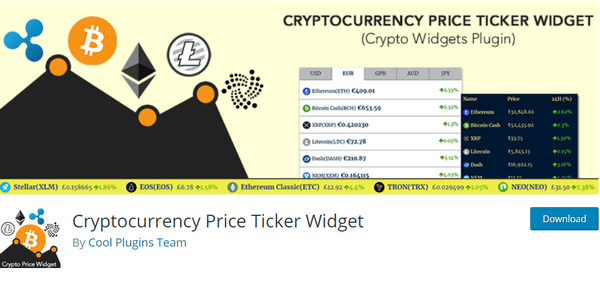 Cryptocurrency Prices – is a powerful plugin that runs on your site automatically. After setting up the basic requirements, it will show the refreshed stats in a specified time period. This plugin doesn't require API, registration and there are no hidden fees. What is great about Cryptocurrency Price is that the plugin is SEO optimized for better site rankings and is mobile friendly.
In Conclusion
This was the top 10 list of the Cryptocurrency WordPress Plugins, but as the Cryptocurrency market is growing fast, there will always be a need for the new ones. Stay in tune!
Author Bio
My name is Mark Koropko and I am a developer with 8 years of experience. I develop projects of varying complexity and I like to write on technical topics related to blockchain technologies. I believe that this will transform the world in the future not only in the financial sector.