Regardless if you are running a personal blog, building your brand on social media, or providing goods and services via your website, you need to properly use the data your visitors are providing you with. That is where web analysis or even metrics as a service comes into play!
Web analysis can be summed up as the collection, measurement, inspection, and reporting of web data. And by employing web analysis, you can substantially increase the amount of traffic that comes to your website. The great thing about web analysis is that it not only improves your chances of being noticed but also enhances the experience long-term users of your website have.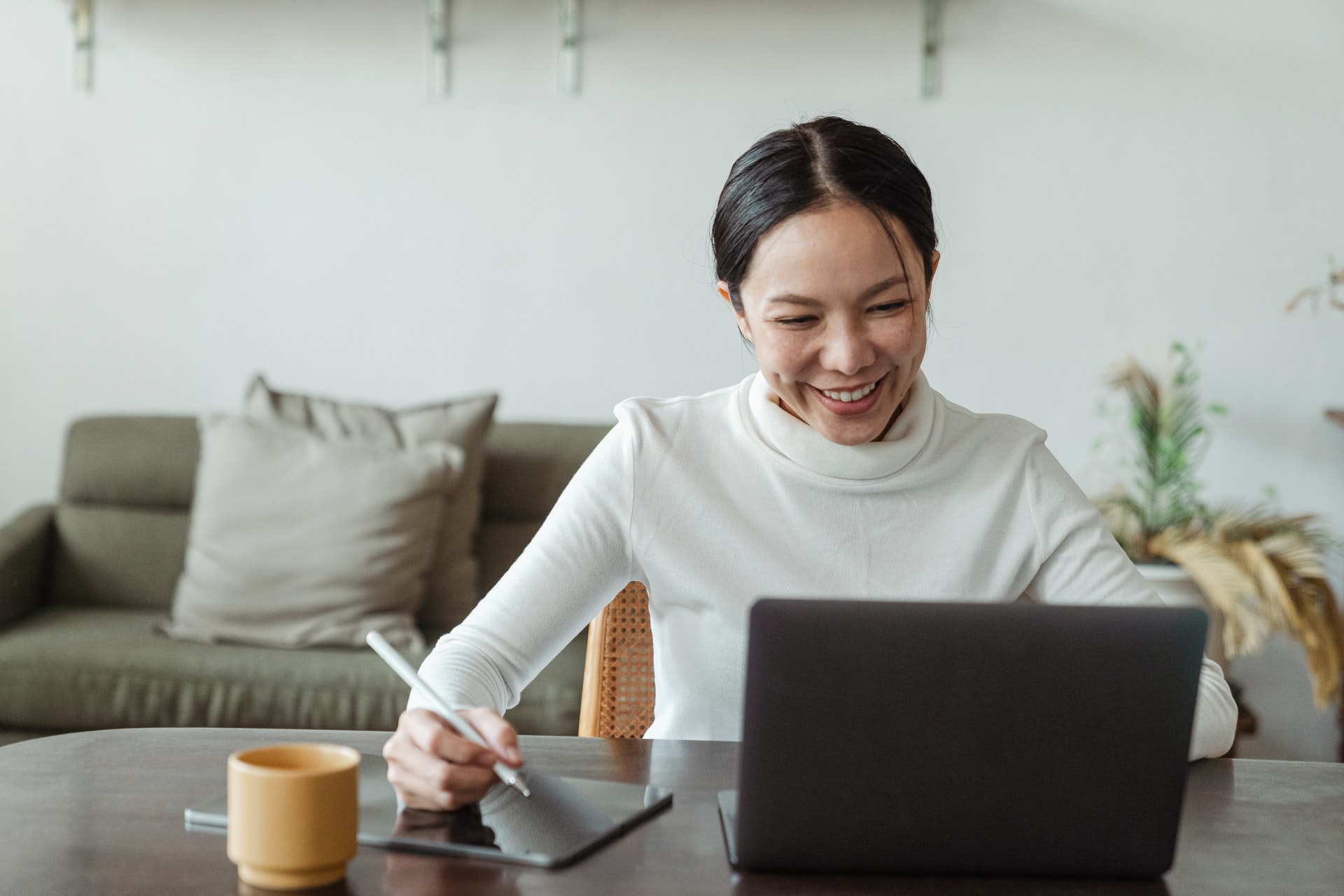 We can break down the process of web analysis into four basic steps those being: the collection of data, the processing of data, the development of key performance indicators, and the formulation of online strategies.
Data collection – a crucial step in this process as the collected data will serve as a foundation. By collecting as much relevant data as possible, we can ensure that we will get accurate results.
Data processing – in this step, we take the previously collected data and give it meaning. We can turn what was just a jumbled mess of words and numbers into useful information by sorting the data. The time that users spend on our website, the number of unique visitors, the bounce rate, and what people search for on our website are just a few examples of data that becomes more meaningful.
Development of key performance indicators –  by looking at the previously collected information, we can develop key performance indicators using which we can gauge the success of our website. This step gives us a clear view of our strengths and weaknesses.
Formulating online strategies – now that we know what we excel at and where our efforts are not really paying off, we can start to formulate strategies for how to achieve our goals. Be it saving or making money, increasing popularity, or market share; we now have a clear goal in mind that we can work towards. And with the previously collected information backing us up, the chances of success are quite high.
Now that you have a basic overview of what web analysis represents, here are some of the best tools to help you analyze your website.
Top 5 Web Analysis Tools
1. Screpy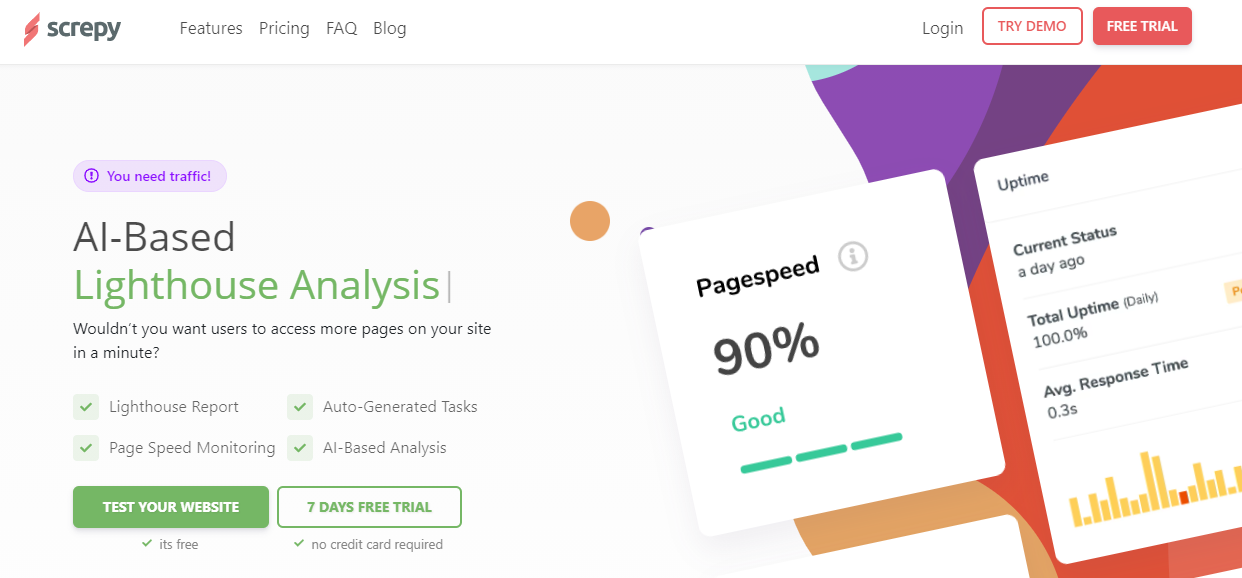 To start things off, let us talk about Screpy, an all-around great web analysis tool that both novices and experts can appreciate. Created by veterans in the field of web development, Screpy is an AI-driven web analysis tool that provides a modern and easy to use design.
Screpy's main selling point is the fact that you can monitor and evaluate all of the data it collects without using another program. This makes it ideal for small startup companies as you would only have to pay the licensing fee for one program instead of four or five. And even though you would be spending less money, you would not be getting an inferior web analysis tool.
With is its streamlined design, Screpy enables fast work in which cross-referencing data is a piece of cake.
Screpy comes with a W3C validator, and it keeps track of metrics like page speed, uptime, and SERP rank. By using Screpy, you can make sure that your website is running at top speed.
At the time of writing this article, Screpy is on sale for 75% off on AppSumo. So grab this deal while you still can and make your website the best that it can be.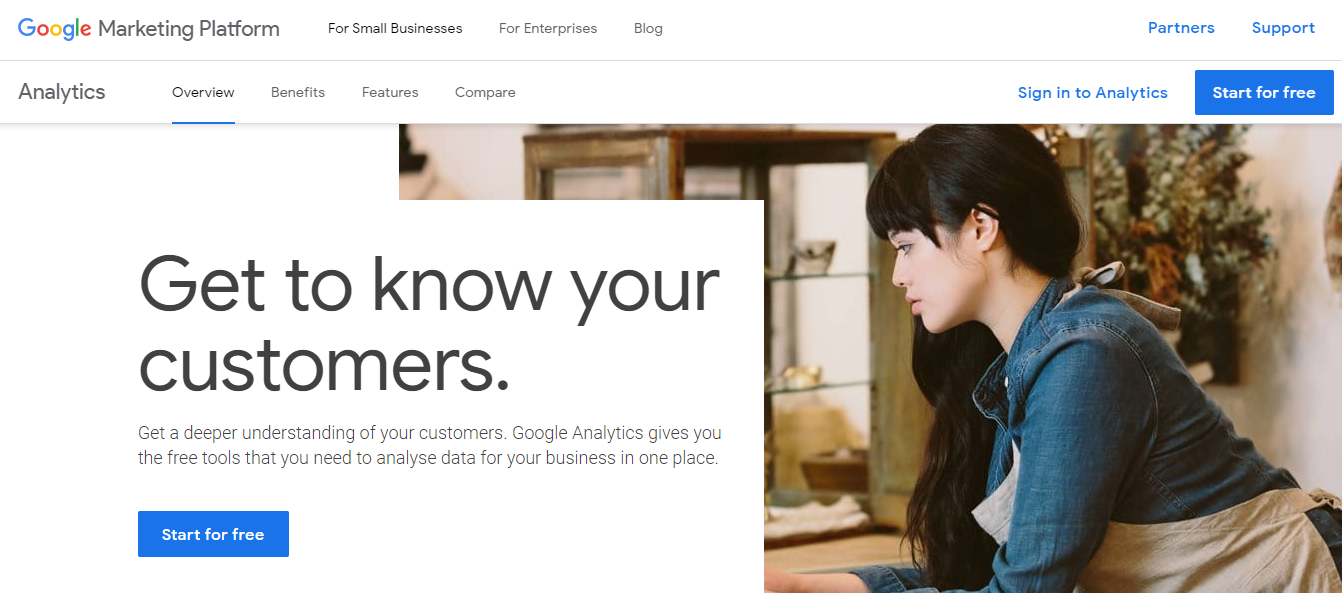 A great albeit sometimes overwhelming web analysis tool. With Google being a well-established company with the most popular search engine, by far, people wanted an app from it that will let them monitor the data that users of its search engine left behind. Enter Google Analytics, formerly known as App+web, the most popular web analysis tool out there.
Largely thanks to being free, Google Analytics has built a big community of die-hard users. Some of the things that Google Analytics monitors include how many visitors your site gets, how visitors interact with and process your site and how much time visitors spend on your site.
With the range of other things that Google Analytics tracks, you will surely not find yourself lacking data.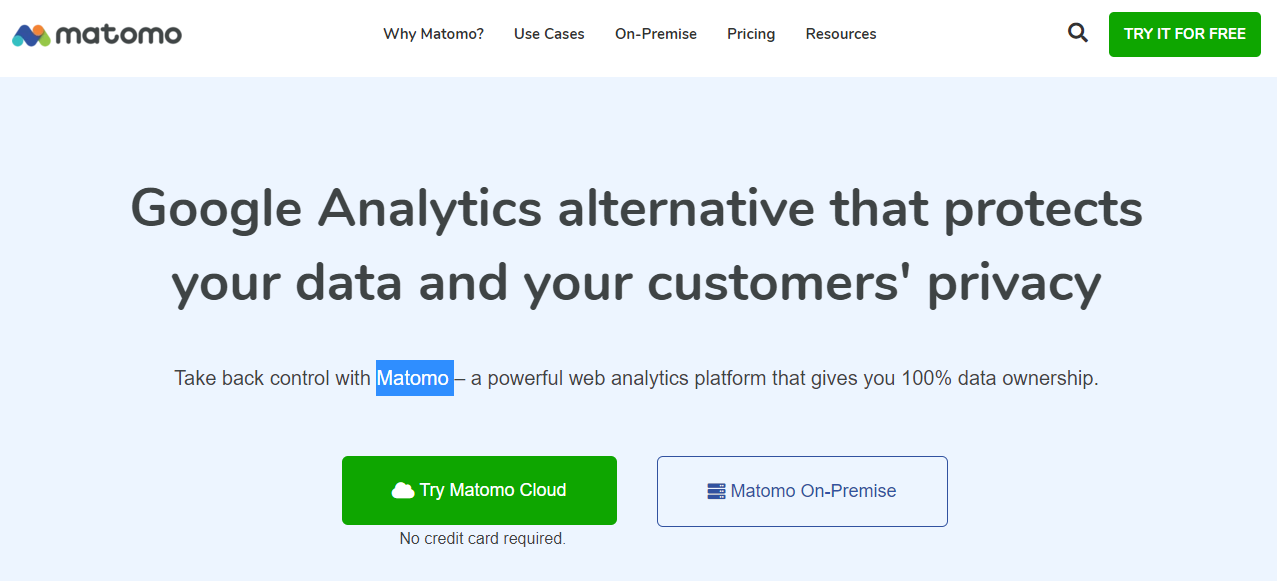 Marketed as the best alternative to Google Analytics, Matomo is an open-source tool that puts a strong emphasis on keeping your data safe. And with over one million high-profile websites actively using Matomo, it should not be taken lightly.
The main selling point of Matomo is the fact that it was designed with privacy in mind. Matomo ensures that the only person entitled to the data that you collect is you. Not only that, but it also complies with Europe's data protection regulations (GDPR for short), which are notoriously strict.
Having said all of that, Matomo can still provide you with all the useful information that you come to expect from any web analysis tool. Plus, it is free!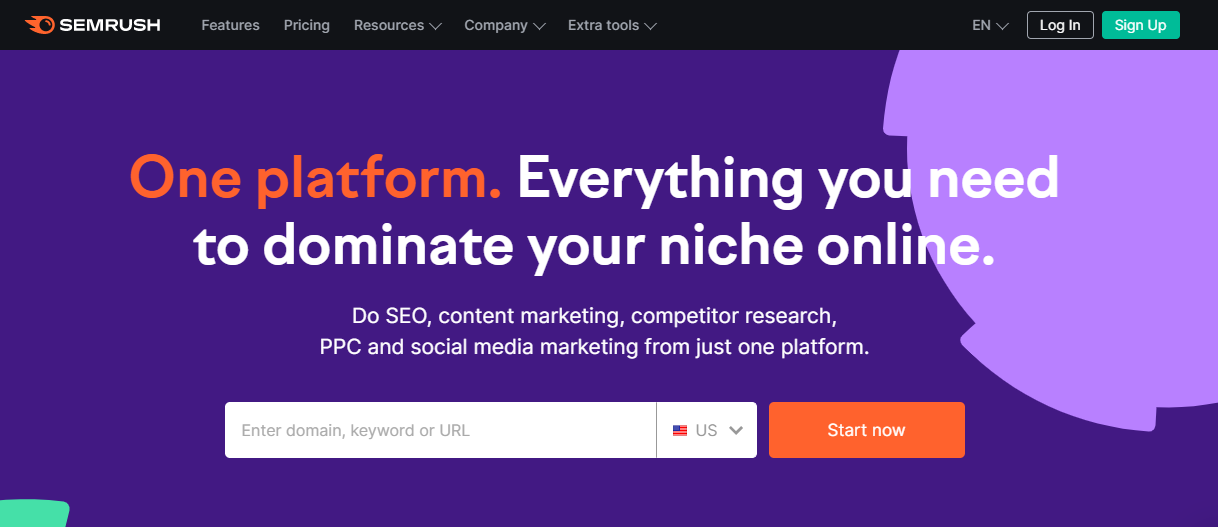 Another great all-in-one web analysis tool, trusted by many high-profile brands like Tesla, Walmart, and IBM, Semrush is primarily a content marketing platform and visibility manager.
With more than 40 tools that cover everything from keyword research to social media management, Semrush is aimed at users that want to be able to cast a wide net in terms of web analytics.
The main downside of this tool would be its price, as it is above $100.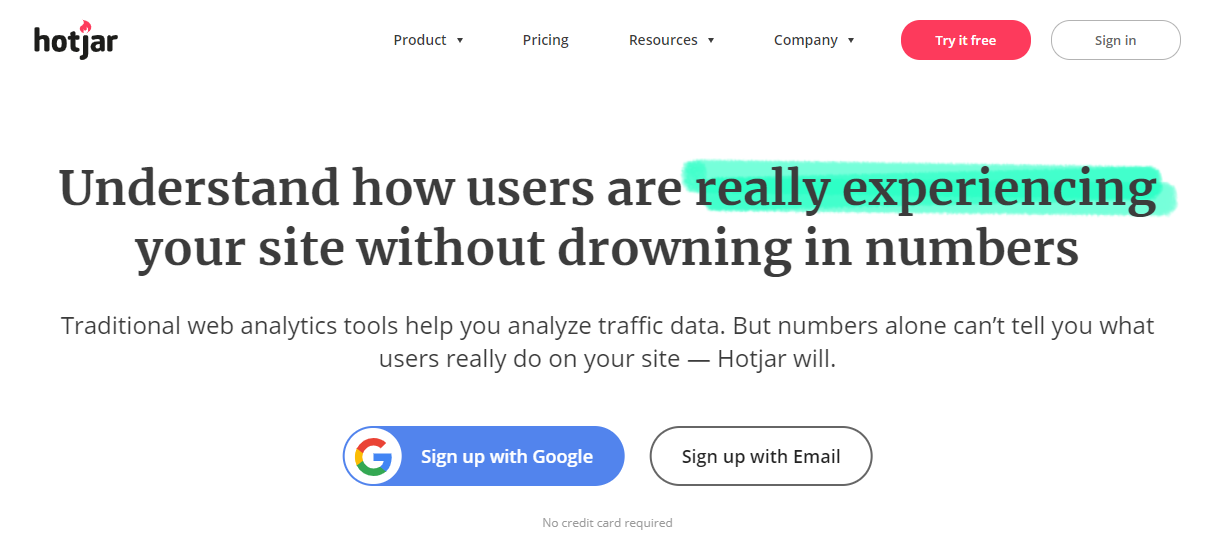 An interesting and unique web analysis tool, to say the least. Hotjar is a type of heat map software that lets you pinpoint website elements that get the most and least interaction. Elements that get a lot of interaction are color-coded red or orange, while elements that get the least amount of interaction are color-coded blue or cyan.
By analyzing a site while taking into consideration where people like to click, we can design a better user experience that will make sure people want to come back to your website.
While this technology is pretty cool and can be very useful, it should only be used once other types of analysis have already been conducted. The return on investment for this tool is quite low compared to the other tools we mentioned.
Another great thing about Hotjar is that it is free for personal use, and the base Business plan is only $99 a month.
Conclusion
If you are struggling with making your business successful in the online realm, you really need to give web analysis a try. Thankfully, there are a lot of great tools at your disposal. The only thing that you need to do is figure out which one suits you and your goals the best.