Among the most visited places on the Internet are blogs, and understandably so. Be it for fun, learning new stuff, or sharing one's thoughts, blogs have become the go-to places when it comes to information gathering and sharing.
Seeing how much attention they draw, many started working on blogs themselves. Some are writing about their interests, others about things they are good at. From beauty, health, and cooking, all the way to techy stuff, blogs cover all types of topics and come in all kinds of different shapes and forms. However, there are downsides when it comes to blogging. Many of them!
One quick search reveals that there are hundreds of thousands of different blogs. This wouldn't be such a big deal if, as a blogger (more so as a new player in the blogging game), you didn't have to stand out and draw the attention of new readers, which is easier said than done.
The solution is great marketing. Like for every product, it matters how you present and how word reaches the masses about your blog's existence. One can hire professional blog managers who plan, organize, and implement different strategies; however, hiring them is not a cheap option.
Then again, there are software solutions that prove to be of great help! This is where we come in. We want to present you with what we believe to be the best blog management tools which, when combined with the best reputation management software, give the best digital concoction to elevate your business to the next level.
1. Blogely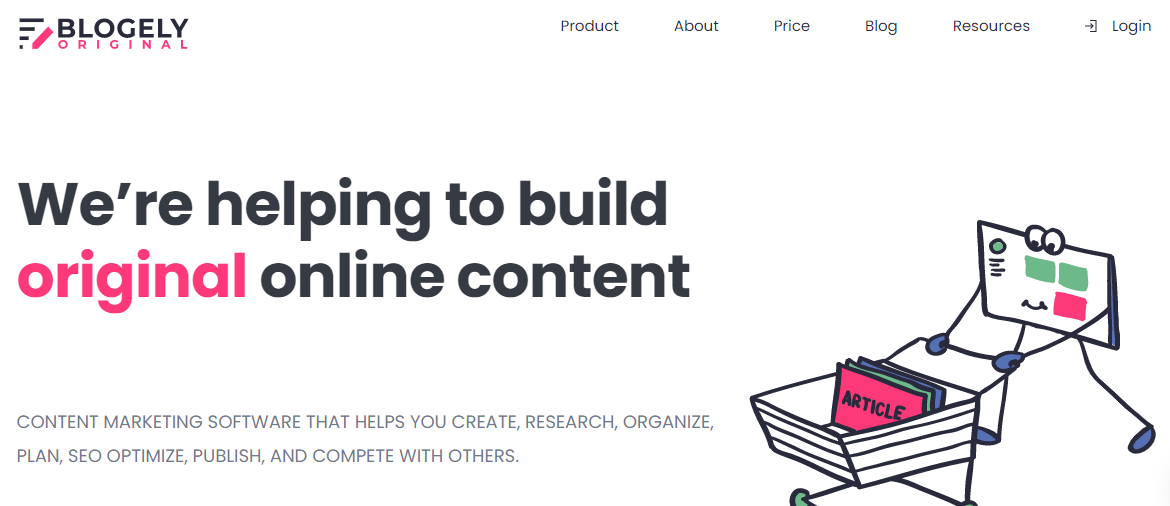 With blogging, it's like with all other things; the more you do it, the better you get. However, it's hard to create quality content that will be popular with the masses as well as rank high in online searches and make sure that the process doesn't take too much time.
This is where Blogely shows its strength. It is a cross-platform tool made so that the user can speed up the process of making high-quality content and publish it effortlessly on WordPress. Blogely also quickly optimizes written content for SEO, which helps increase traffic to your blog.
The great thing about this tool is that you never have to use another app for any blog-related tasks; everything is within Blogely, which also has an AI writing assistant that helps make writing faster and clearer.
One great feature is that on Blogely's content marketplace, there are systems in place which scan for plagiarized content.
2. Plutio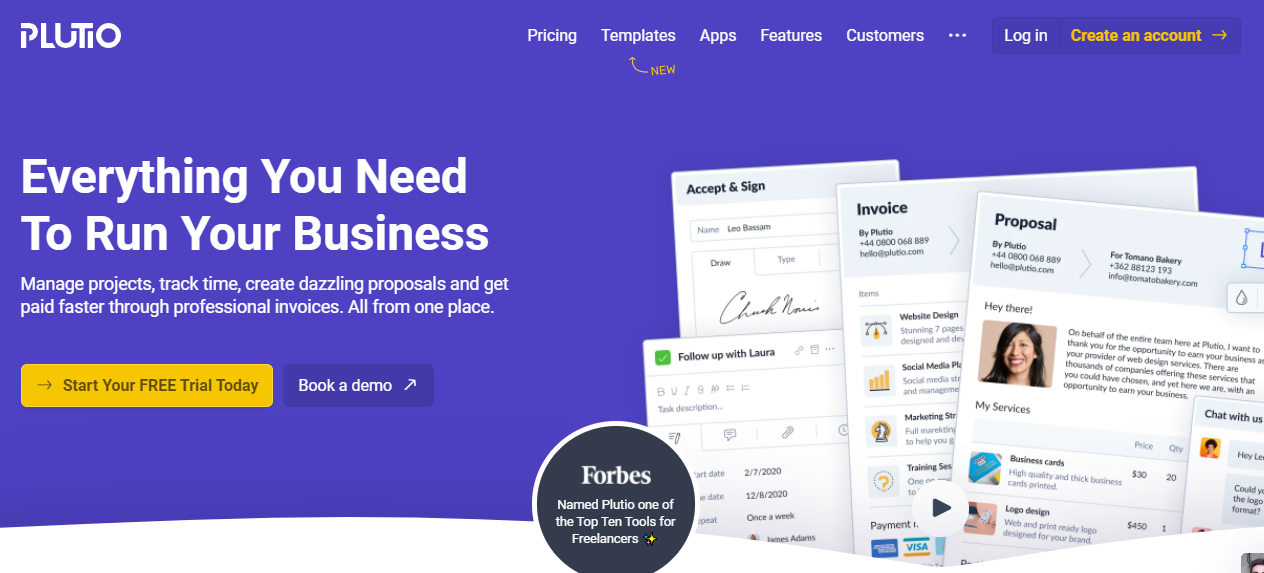 If you are a freelance blogger, you know that there are two options at your disposal: you either buy professional software that comes at a price or use free individual tools but do the organization of their use yourself.
With that said, let me introduce you to Plutio! While not completely free, it does have a free trial and is a platform that brings all the necessary tools in one place. The platform is intuitive, highly customizable, and allows the user to work from one centralized spot.
One of its great features is how easy it is to customize invoices and timesheets. Plus, there is a live chat option, which allows direct communication and collaboration between all staff members working on a project. And let's not forget Plutio's Client Portal, a feature created so that clients have a more active role during production.
3. Trello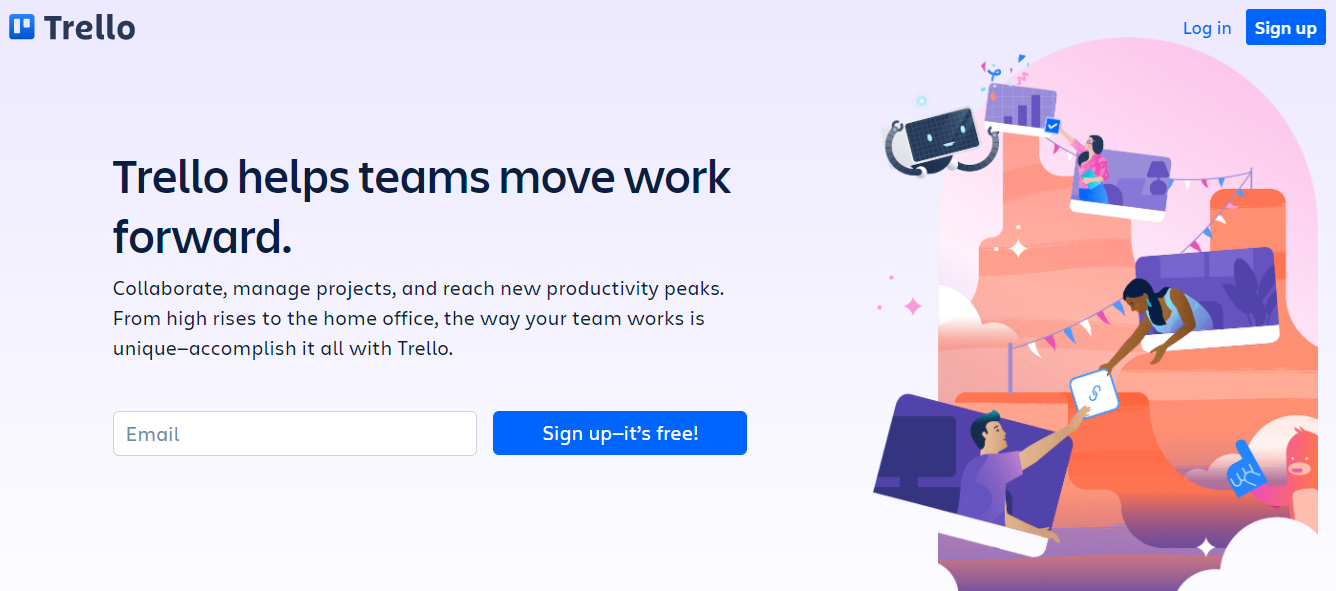 If you want to level up your productivity and improve your workflow, Trello just might be the tool for you. Be it project management or coordinating collaboration, Trello has got you covered.
It offers a high level of customization so that, depending on your team's size, you can create a workflow that suits its needs best. There are lots of features you can play around with, such as task organization, timelines, calendars, and productivity metrics, all in one place.
One of Trello's great features is Butler, built-in automation that reduces the number of boring tasks that are part of your projects.
4. NinjaOutreach
As a player in the blogging game, it is important to have great blogger outreach; in other words, trusted and like-minded bloggers willing to collaborate with you from time to time.
Collabs are a great way to grow your blog's viewer count, and as such, should be planned regularly. NinjaOutreach is a tool made for those who recognize this potential.
Be it product advertisement or guest blogging; all can be done with this tool from one place. This tool also possesses an advanced search option, allowing the user to find contacts easier.
5. Monday.com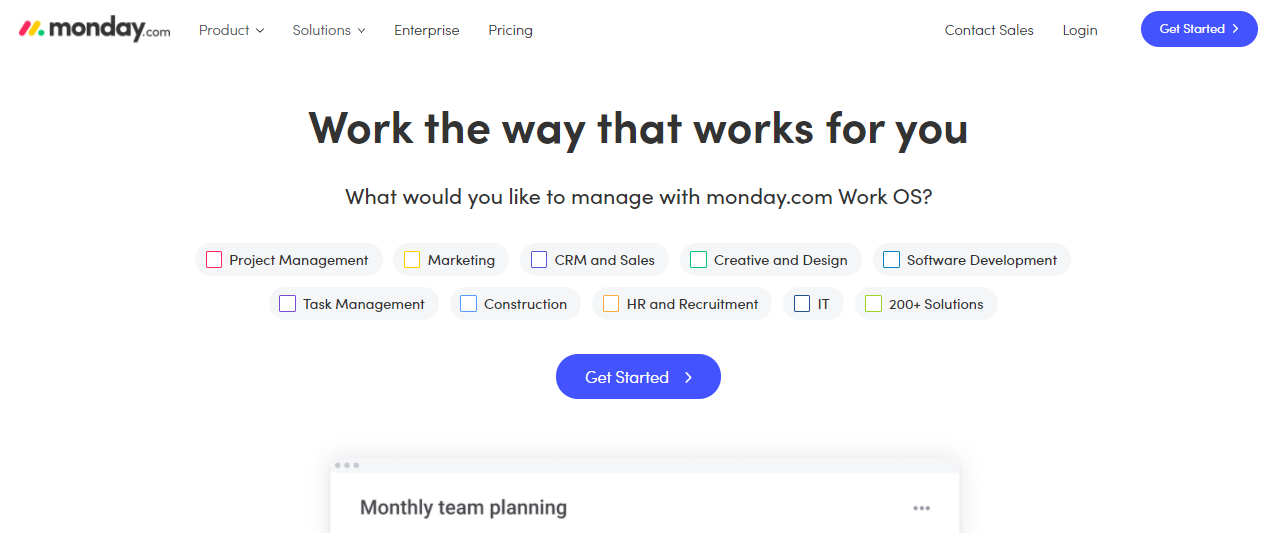 We all know that group projects can be exhausting. However, good planning and coordination can make a great difference when it comes to the quality of work a team does. monday.com is a platform with team project management in mind.
The great thing about monday.com is its rich feature set useful for the visualization of your project. From simple lists and calendars to timelines, this tool can do it all! Then there are also its commenting and board sharing features meant to make communication easier (which is crucial in any team-related work).
6. Buffer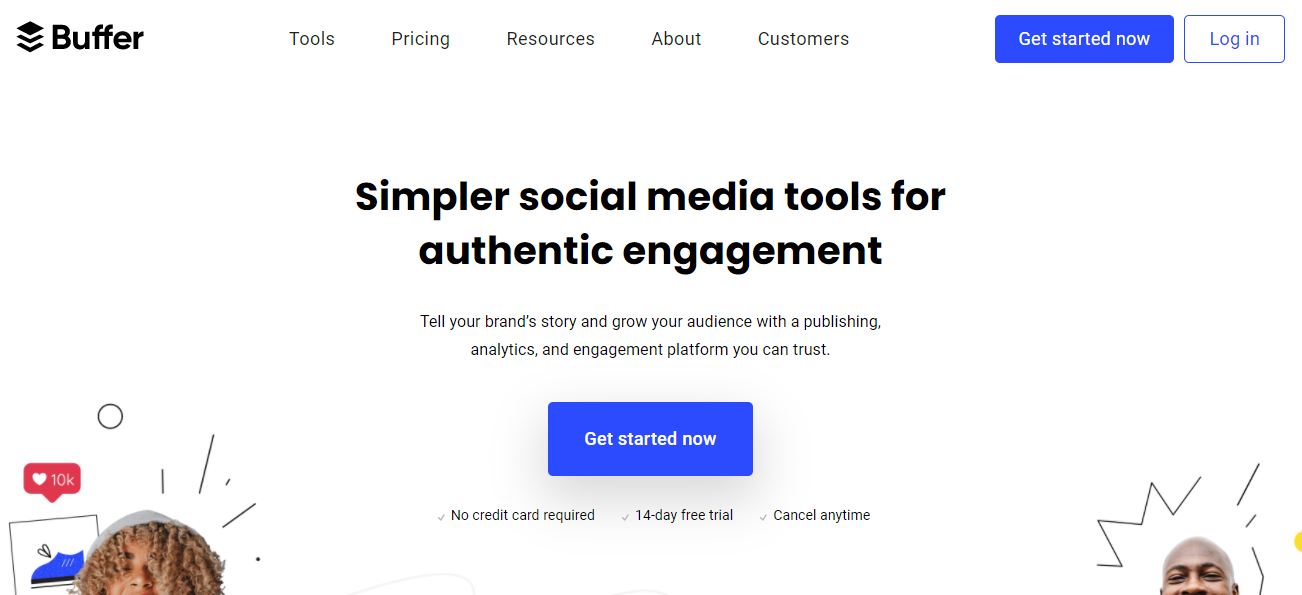 You might be the type of person who does lots of work ahead of time. If that's the case, we just might have something for you. Let us introduce you to Buffer, a tool meant to help you schedule your blog posts' release.
You decide when and where your work is shared, and the best thing is that you can set Buffer up so that it publishes a post multiple times, each time with different images and headlines.
7. Mailchimp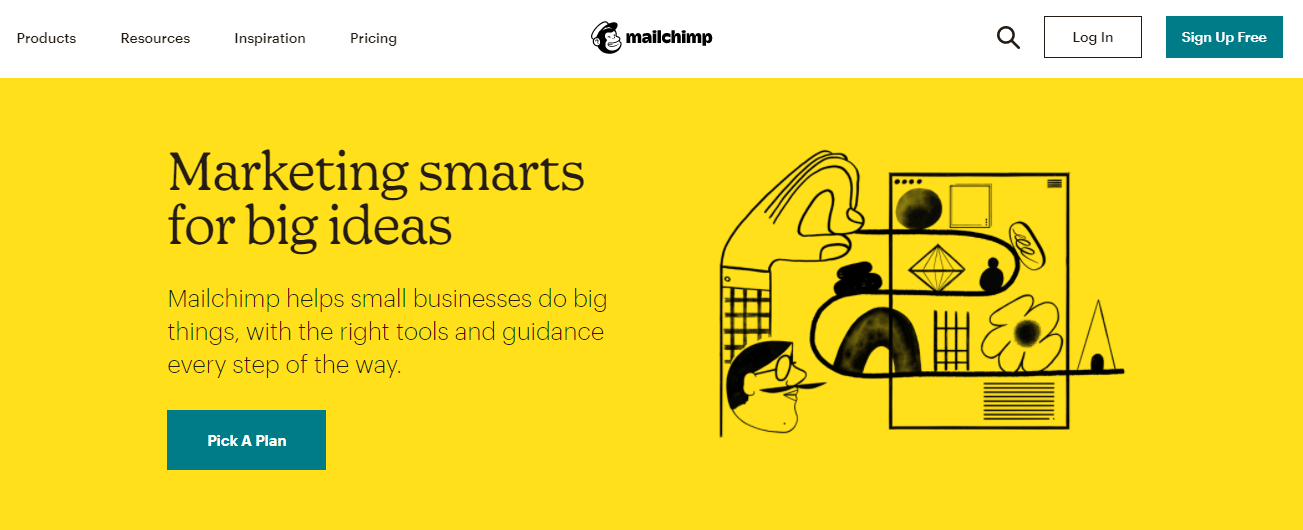 If you have visited even one blog in your lifetime, then you know how important email services are. After all, email is an easy way to keep in touch with your readers and keep them up to date with your content.
As one of the biggest services of its kind, we recommend Mailchimp for daily use. What's especially great about it is that as long as the number of your contacts is less than 2000, Mailchimp offers you a free account. So whenever you write something new and want to make sure that it reaches your audience, that's what Mailchimp is there for.
8. Grammarly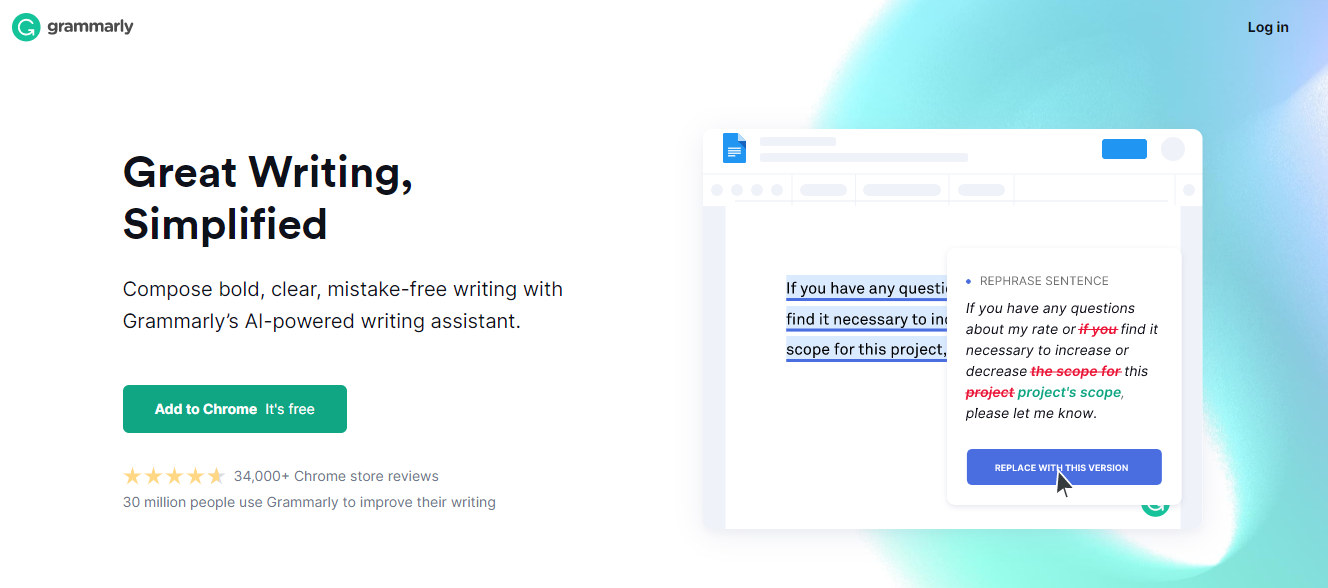 Knowing that most of your content will be text, you will do yourself a great favor by making sure that everything is well written and grammatically correct. Poorly worded or incorrectly written texts just might compromise the audience's opinion of your blog.
So, make sure to present your content in the best way possible and use Grammarly to achieve greatness!
9. Death to Stock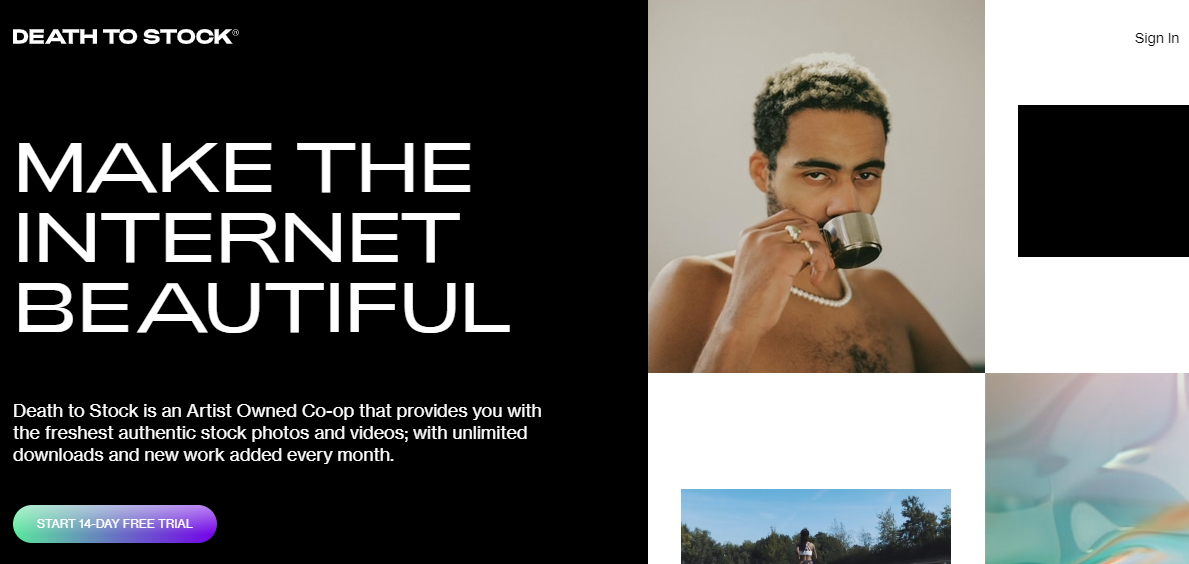 Now that you have taken care of your text, next up is your choice of images. The right selection of images can have a huge impact on your blog's overall vibe.
Death to Stock has a great archive of images ready to be used. It has a 14-day free trial and offers original content that will provide a breath of fresh air to your posts.
There is a free option, which will send emails with links to new free high-res images. On the other hand, if you choose the premium option, you will get access to the complete archive.
10. Keyword Planner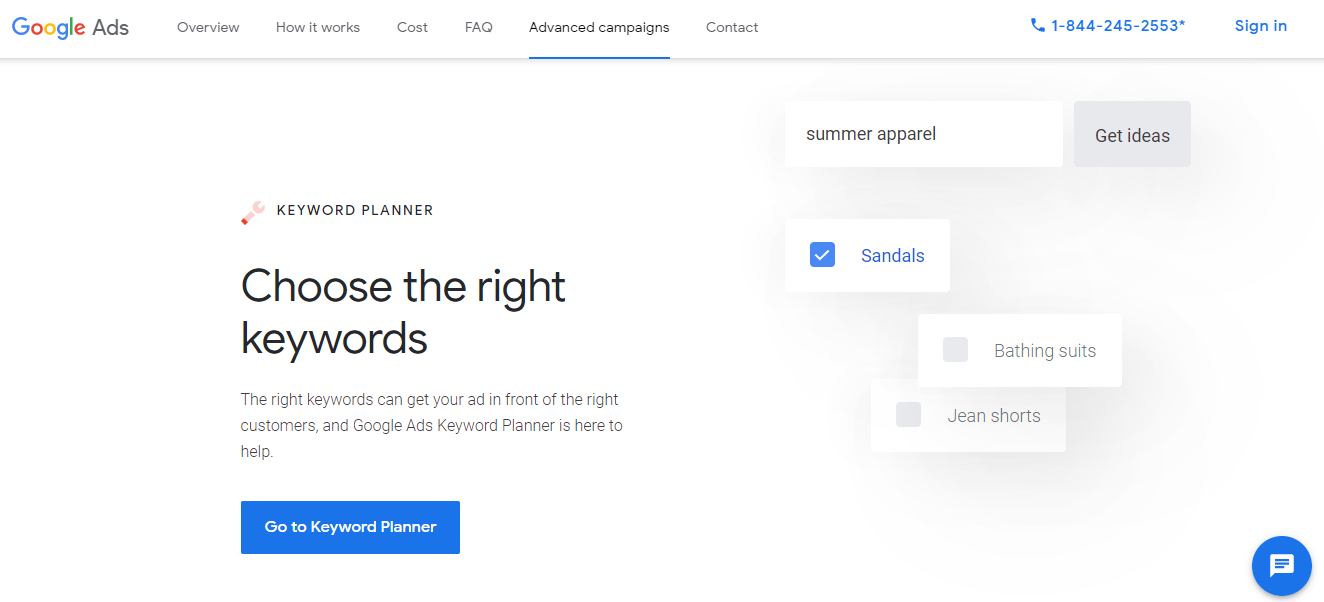 Now that you have chosen what you are going to write about, the next thing you have to keep in mind is finding the keywords that explain your text's most important aspects. Keyword Planner is gladly going to do that job for you.
This tool made by Google allows you to enter a bunch of keywords, and as a result, gives you information about the popularity of those terms. This way, it gives you a hint on how well your blog content would perform in searches.
Conclusion
We have shown you some tools to help you improve your blog and increase the size of its audience. There are also courses through which you learn how to lead a blog. One such course is Blog Buying Mastery. It has many materials and explanations that could be useful to you.
With that said, we hope that our article and advice will help you in improving your blogging experience.