No matter if you're trying to find out what your customers think about your website or you're launching a new app, you should not pass on UX tools. These tools will provide you with both meaningful and relevant insights, rested upon personalized analysis. With user experience tools, you will be able to optimize your software product from the start because they will tell you how to improve your product to better suit your target audience before launching it on the market.
As a matter of fact, it is said that a user interface with a clever design and a good choice of UX tools can noticeably contribute to your website's conversion rates.
Having that in mind, this article was written to help you select the proper UX tools for any stage of UX testing. However, there is no need to rush; in this article, we will explain everything you need to know, starting with what UX actually is.
What Is UX?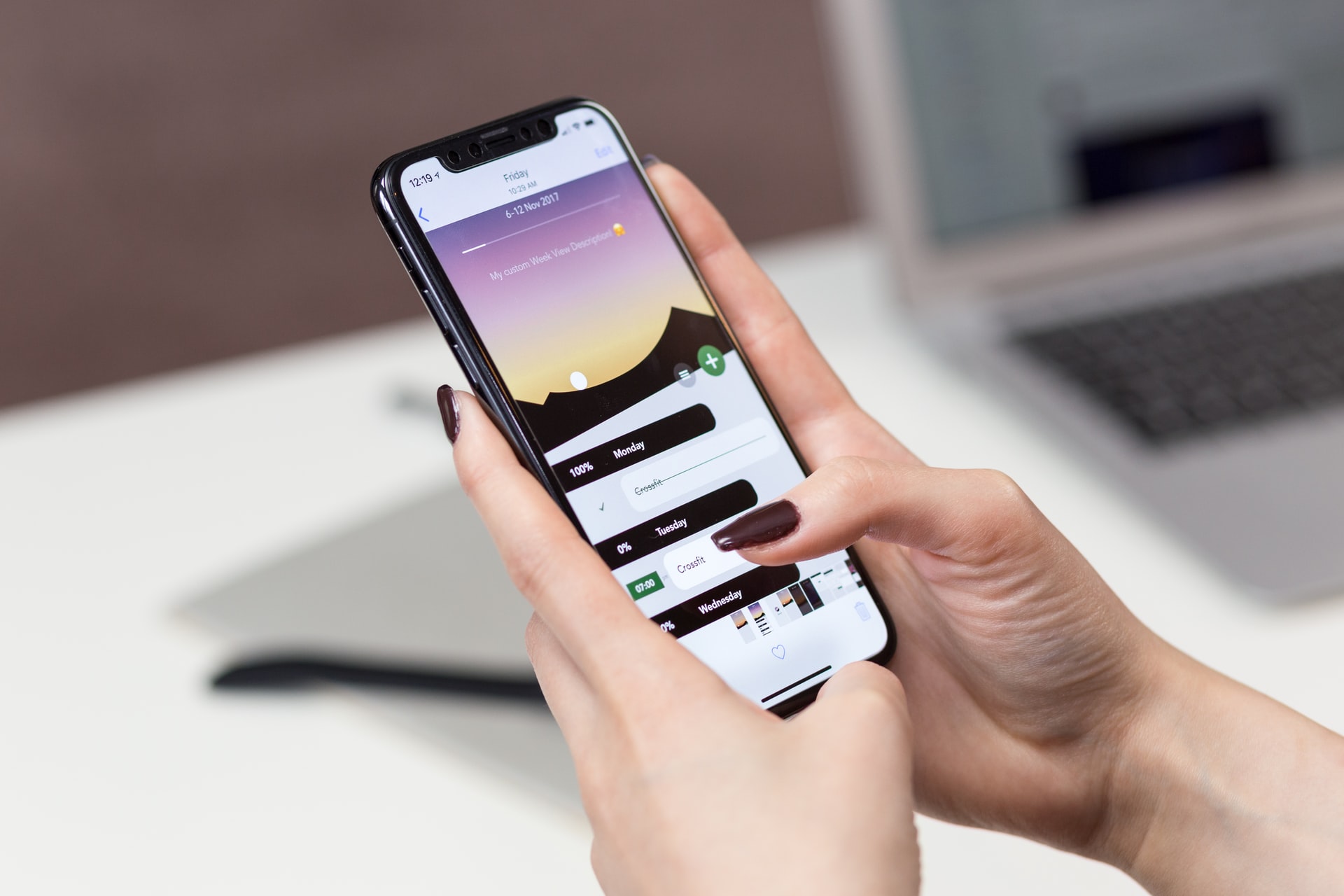 UX, in the most literal sense, is an abbreviation of the phrase user experience. It includes every interaction people have with either a company or a product. The ultimate goal of UX is to ensure that every user has the most enjoyable experience possible on, for example, a website by prioritizing a user-friendly design approach.
It is of utmost importance that UX designers understand and fulfill the expectations of users. That is why they have learned how to efficiently and successfully create systems to close the gap between the user and the product itself. Their goal is to make every part of the user experience feel like a well-thought-out step. For that reason, UX designers have to consider every single aspect ranging from the appearance of a product to its packaging and delivery.
4 Stages of UX Design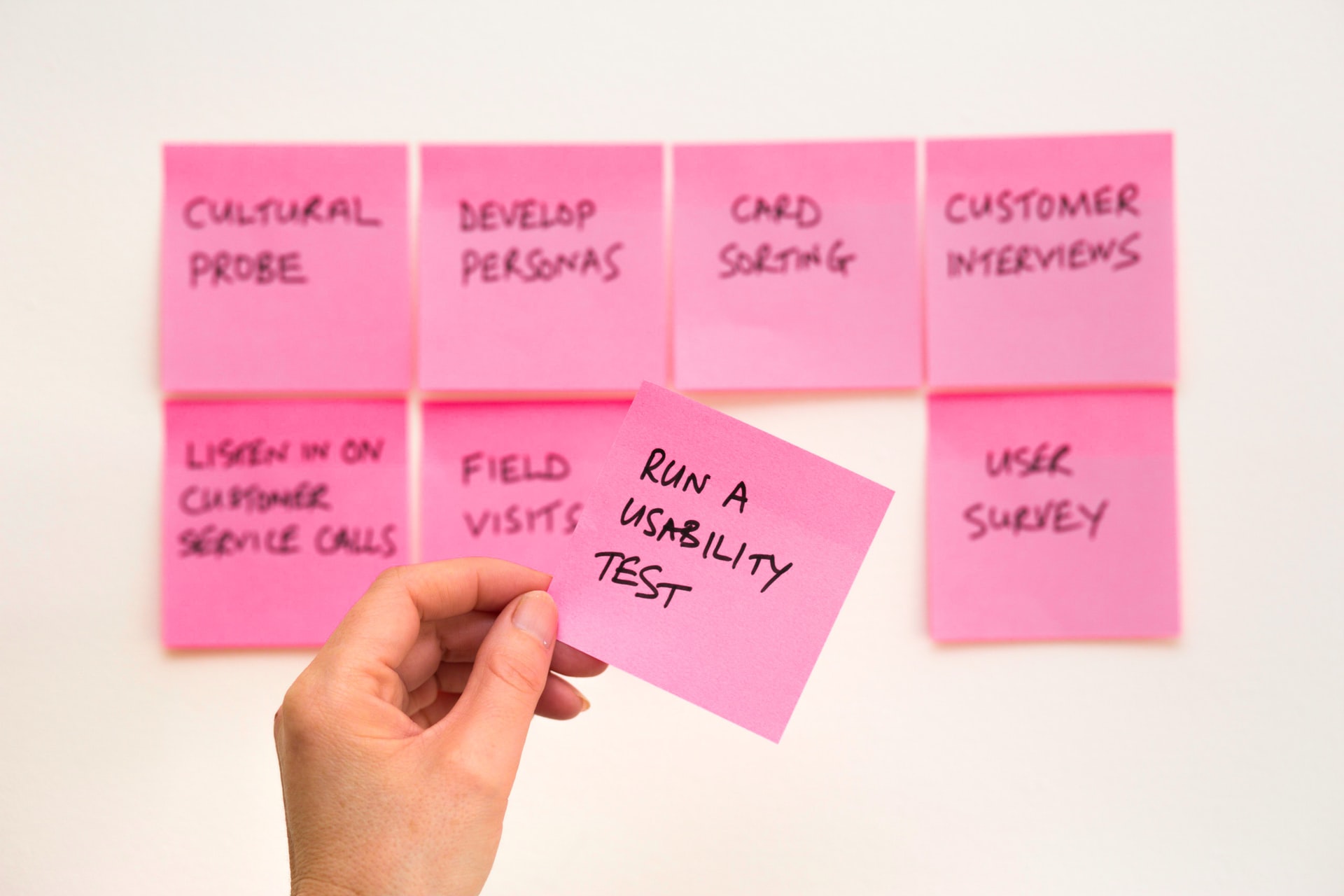 It is important to highlight that there are 4 stages of UX design: research, wireframing, prototyping, and evaluating. Hence, different tools are used at different stages of design.
However, UX design is not to be confused with UI design, or in other words, user interface design. The main focus of UI design is on the appearance and functionality of a product, whereas the focal point of UX design is the user's journey from start to finish.
Now that we've explained what UX actually is and why there is a need to use more UX tools, here are the top 7 UX tools currently available on the market.
List of the Best UX Tools
1. Balsamiq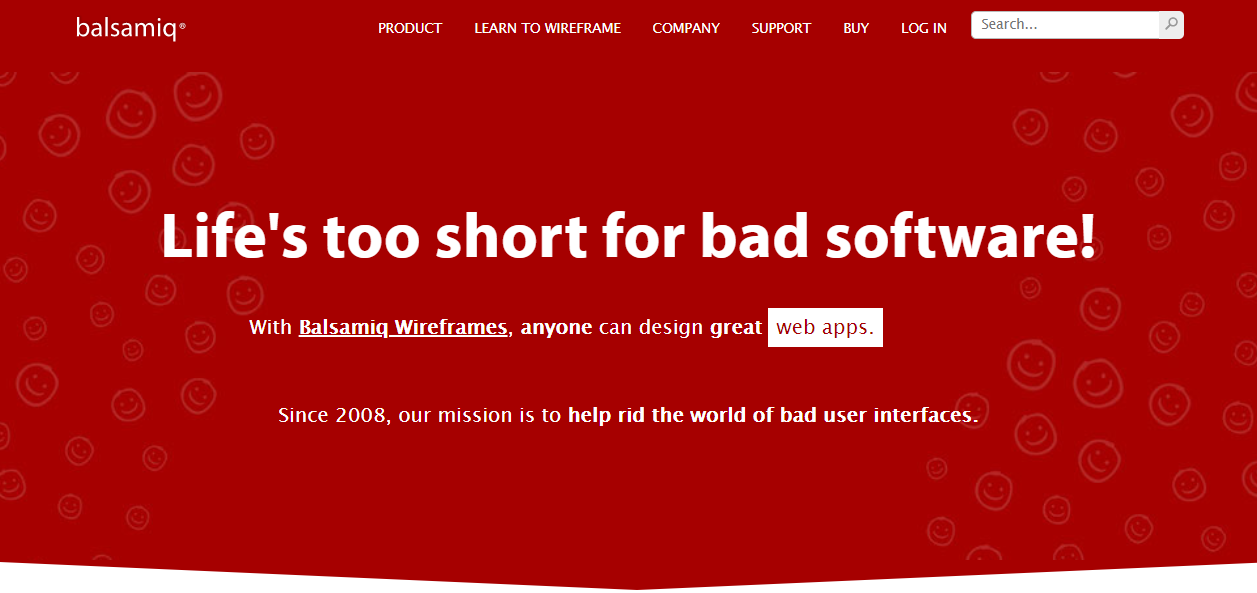 If you are a beginner, Balsamiq is surely the right tool for you. It is an amazing, easy-to-use wireframing tool, perfect for those who haven't had any experience with UX wireframe or UX mockup tools yet. This drag-and-drop tool lets you create quick low-fidelity designs.
Balsamiq's display of elements is unusual because it provides you with a rather cartoonish style, which in turn takes the complexity out of the design itself. Therefore, it lets you focus more on the actual placement of elements.
Another great feature that Balasamiq provides is an excellent built-in UI component library for your wireframes. Using it, you will, without a doubt, create some effective and interesting user interfaces in no time.
2. Sketch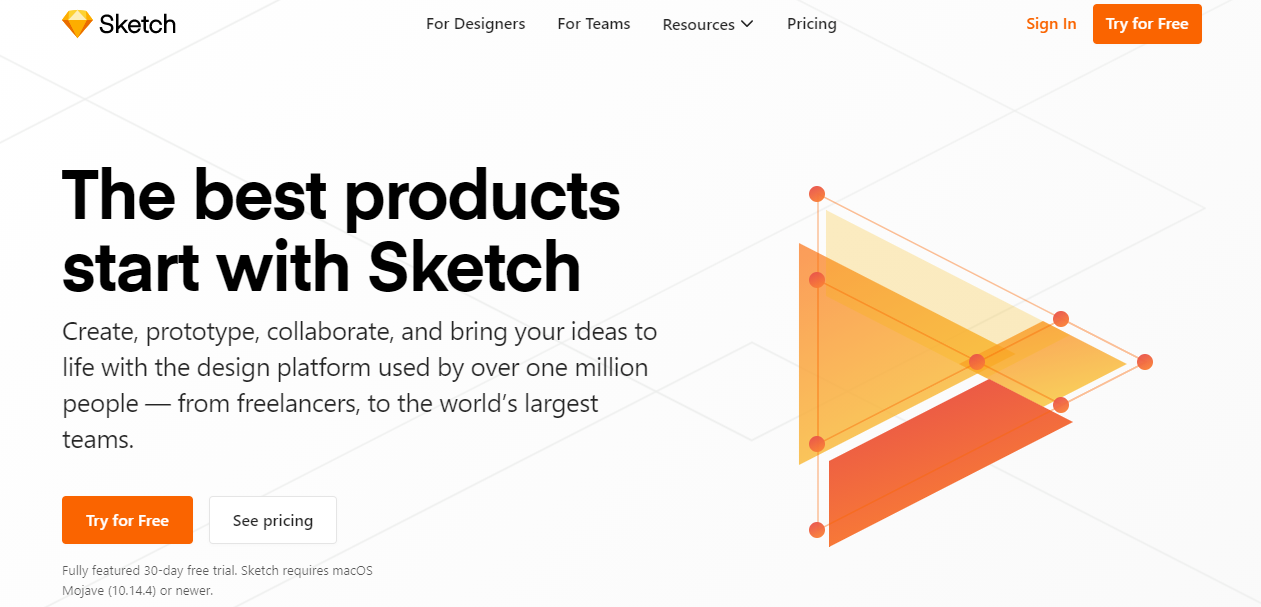 Sketch is a great UX design prototyping tool. This tool provides you with a variety of element-based digital designs in a time-efficient manner. With its clean and user-friendly interface, you will have the ability to create stunning mockups.
Sketch is also vector-based, resulting in great scaling of your prototypes. The downside of this platform, however, would be that it is only designed for macOS.
3. Figma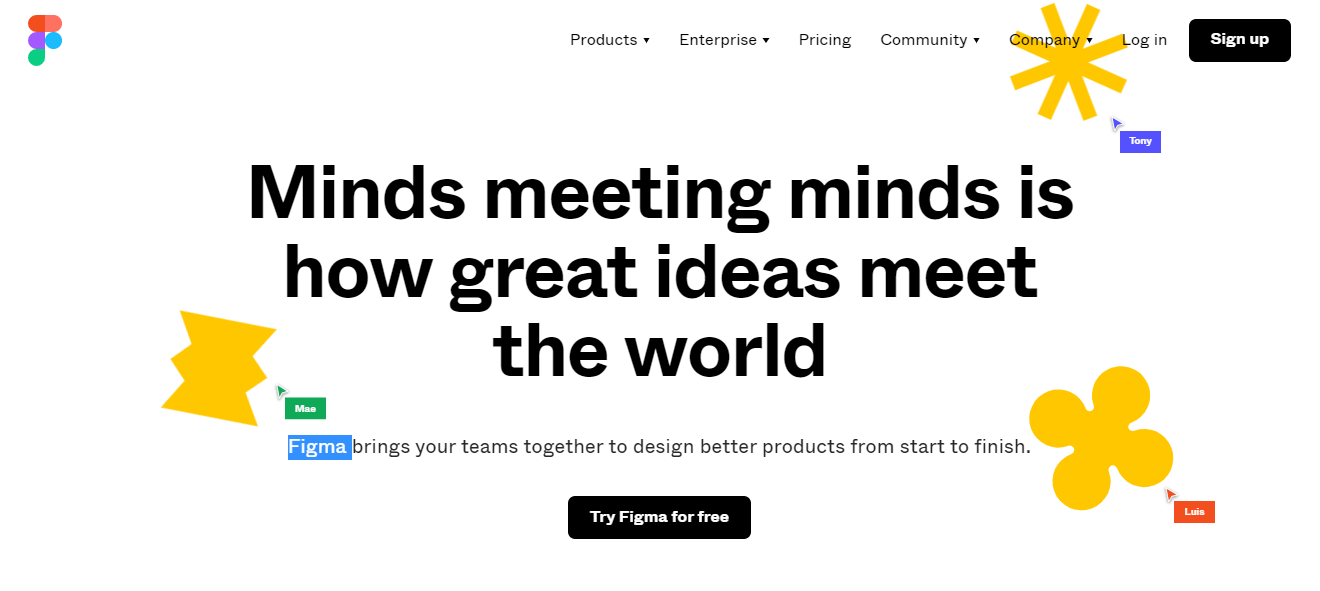 An amazing option if you need a collaborative UX prototyping tool is definitely Figma. This great time-saving tool also has a low learning curve. One of its best features must be the fact that it allows you to co-edit with your colleague designers in real-time because of its easy sharing options. In addition, this user-friendly tool has a pleasant interface. This makes it easier to insert not only elements but also animations and code, resulting in the creation of high-fidelity prototypes.
With Figma, you will see impeccable results in no time. Unlike Sketch, Figma is compatible with both Windows and macOS. It even has a mobile app option so that you can mirror prototypes more easily.
4. UserTesting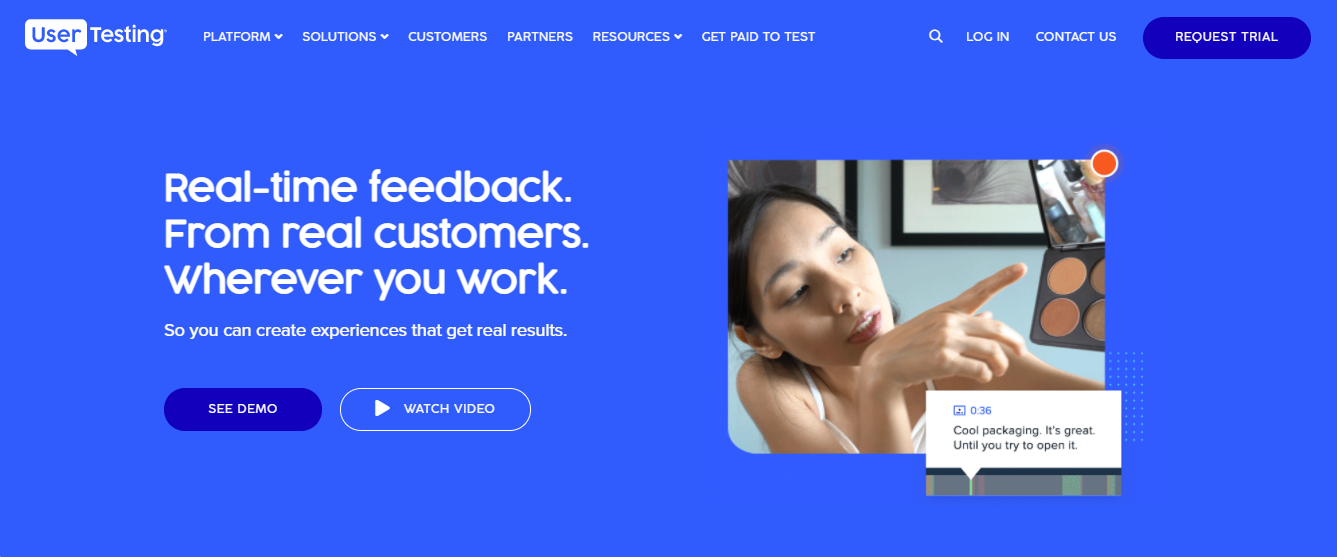 As its name implies, this amazing tool is used for user testing. Many UX designers, however, use it for validation in the early stages of research. This tool allows you to efficiently test your design by finding suitable candidates and enabling you to communicate with them.
UserTesting provides you with real-time feedback from real users who can engage with your work. It yields very useful and valuable feedback, enabling you to make minimal changes, which will, in turn, shape your success later on.
5. Overflow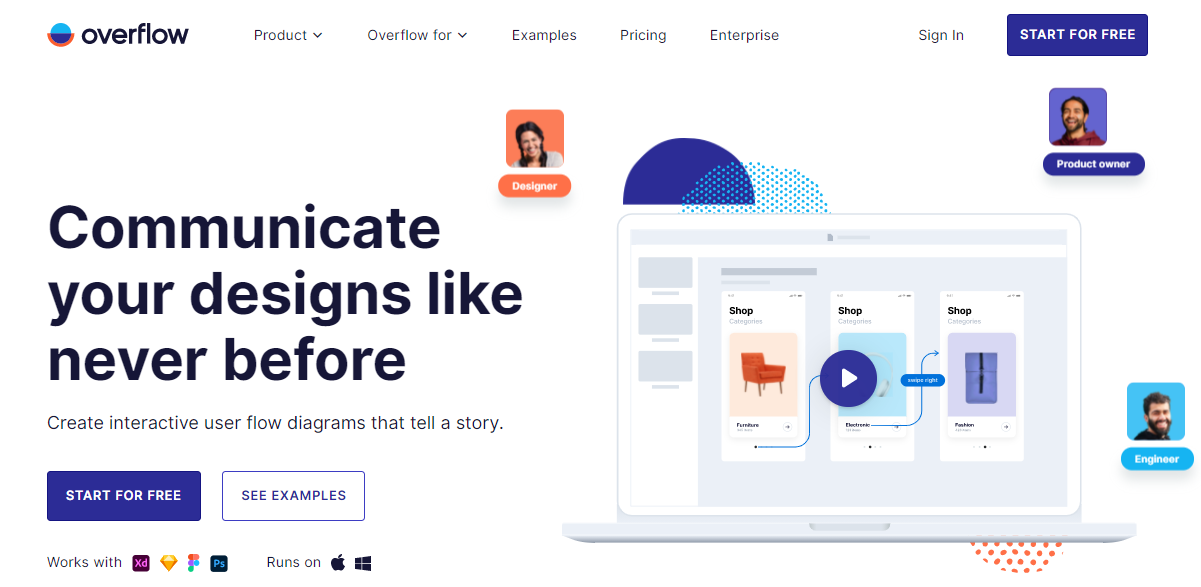 Overflow is a platform designed to help you not only map out the flowchart of your product but also keep track of it. This is a user flow creating solution, which has the ability to easily integrate with both Sketch and Figma.
With Overflow, you will be able to add device skins, rearrange them the way you think is best, as well as connect them.
6. UserGuiding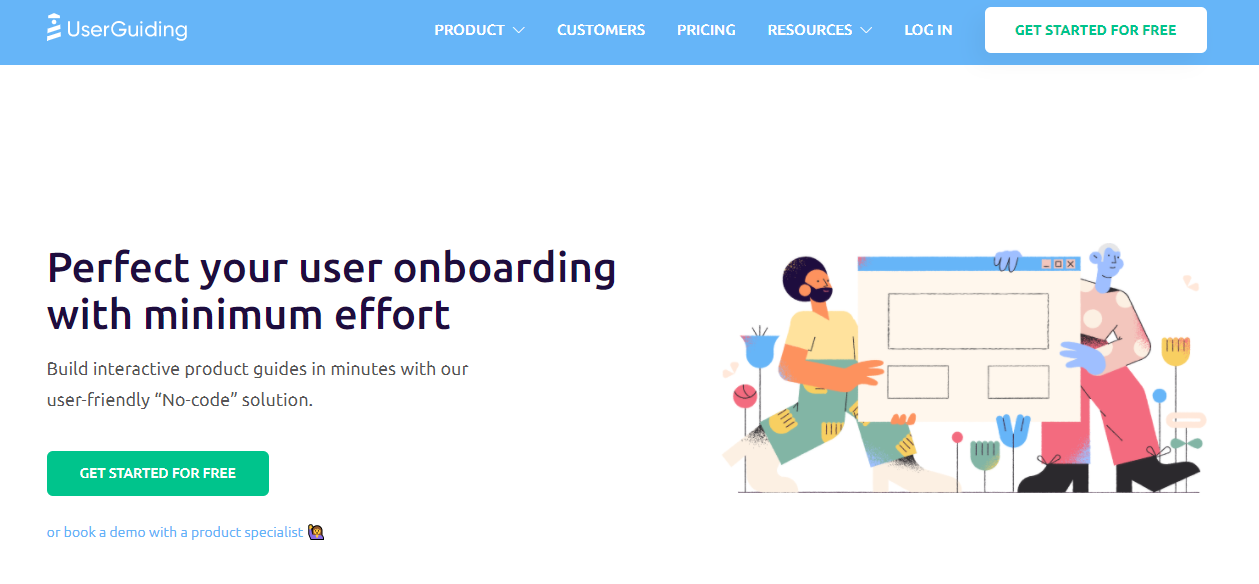 UserGuiding is a user onboarding tool, which does not require any knowledge of coding. This non-technical tool assists you in designing interactive guides and is a great way to save a lot of time and energy for other stages of UX design.
UserGuiding also delivers amazing, extensive analytics, which makes tracking the actions on your website simpler. This enables you to direct your visitors towards actions needed for achieving your desired goal.
UserGuiding is an excellent and inexpensive tool, which you can use for boosting product adoption.
7. Google Analytics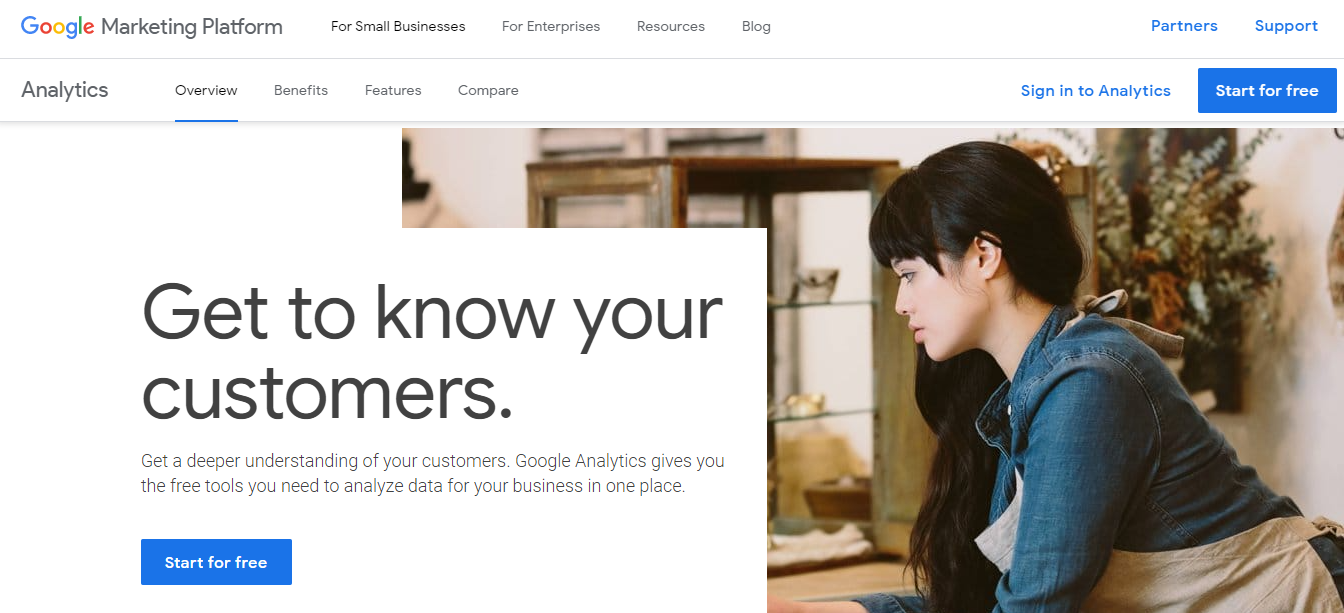 This brilliant data analytics tool created by Google will help you to easily track your website data. It will provide you with an overview of who visited your website, what actions were taken on your website, which interactions occurred, as well as insightful, dynamic eCommerce data metrics.
Google Analytics allows you to track your data in real-time. With it, you will be able to create customized goals, various dashboards, along with reports that will be of use to either you or your colleagues at a later time.
Because Google Analytics is a part of the Google platform, it ensures fairly easy integration with numerous other tools that you certainly use, like Google Ads and Google Cloud Platform.
Conclusion
UX tools are to be used as a time-saving design method and as a valuable and creative way to obtain insights. Listed were some great tools that will be of good use to you if you are trying to ensure the best experience possible for your users. Your goal should be to find a way to improve your users' experience on your website to have better results later on. However, nothing comes overnight. Therefore, you must be patient and persistent, and the results will show.
Do you already use any of the tools mentioned above? If so, which UX tools are your favorite? Comment on this post!