The best in the web hosting industry, MilesWeb is known for its super-fast and cheap web hosting.
They are keen on offering a wide range of web hosting services to 30,000+ customers in different time frames.
Each of their plans comes with exceptional 24/7 customer support, a 30-day money-back guarantee, and free website migrations.
If you want to know about a web hosting company that is economical without reducing the quality of your site, read on as we unwrap what MilesWeb has to offer.
Let's take a look at MilesWeb and know the rest in detail from the review below!
A Wide Range of Web Hosting Plans
There are numerous web hosts in the market, but you need to pick the right one.
MilesWeb offers a wide range of hosting plans: WordPress hosting, reseller hosting, cPanel hosting, Windows shared hosting, cloud hosting, VPS hosting, and dedicated servers.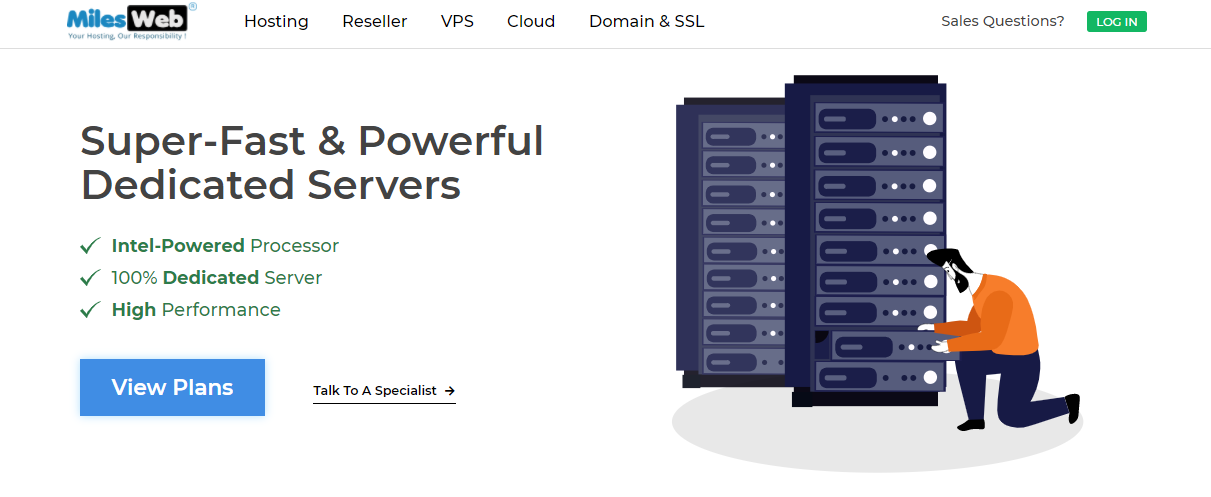 Despite the numerous hosting options available, shared hosting is the perfect option for beginners who want to host their website while keeping the cost down.
WordPress hosting is a form of web hosting that has been optimized to run WordPress-powered websites efficiently.
VPS hosting is a well-suited option for website owners who have high traffic on their websites.
Unlike the different hosting platforms, with dedicated server hosting, you get dedicated resources that give a high-level performance, security, and control. You have complete access to the server. Dedicated hosting is a go-to option for high traffic or large e-commerce websites that need dedicated resources.
Let's take a glimpse at some of the best-selling MilesWeb WordPress hosting plans – their features, pricing, and more.
MilesWeb's WordPress Plan Pricing Review: Most Affordable Prices in the Market
Going through plenty of hosting options available in the market today, I found that MilesWeb has got the lowest price for their web hosting plans.
Their basic plan for WordPress hosting, the most preferred hosting option, costs just Rs.40 per month and is the lowest price in the industry.
Nevertheless, WordPress hosting is what nearly all the users get started with.
Here is what you get immediately after signing up: a free SSL certificate is included with all the WordPress hosting plans. Also, a free domain is included for 1 year with the Swift and Turbo plan.
Let's dive deep into more of their features:
WordPress Plan Features
With MilesWeb's WordPress hosting, you get an optimized server for your online portfolios, blogs, or websites that are built using the WordPress platform.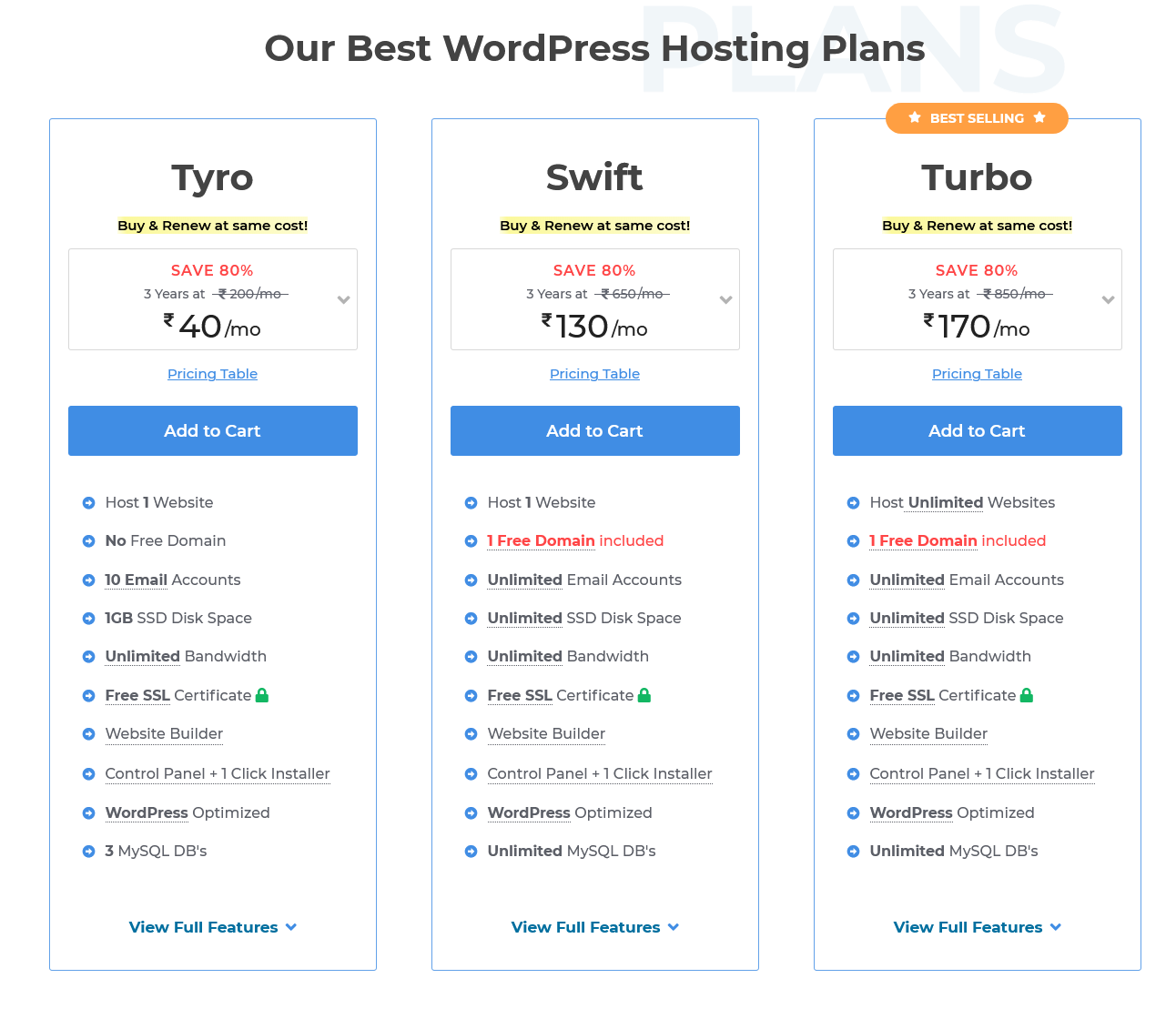 They have three WordPress hosting plans: Tyro, Swift, and the Turbo plan.
I would specifically like to mention, MilesWeb's high-tier plans like Swift and Turbo, which are exceptionally good at running WordPress.
Their WordPress hosting offers unmatched features like:
Free domain
Fast SSD storage
WordPress preconfigured
Automatic WordPress updates
Free SSL certificate
Fast provision
Datacenter choice
Secure email
Managed WordPress Hosting
MilesWeb provides managed WordPress hosting optimized for WordPress sites.
With managed WordPress hosting, you don't need to stress about the technical stuff, WordPress updates, server optimization, tweaking PHP versions, and monitoring. MilesWeb's technical expert team takes care of the complete server management.
Trust me, they have got the best-managed WordPress hosting at budget-friendly prices and can help take your site to a new high.
Do They Offer Discounts?
As I mentioned, their introductory prices are low, but you also get deep discounts quite simply.
Currently, they are offering 80% off on all of their web hosting plans, which is an amazing discount.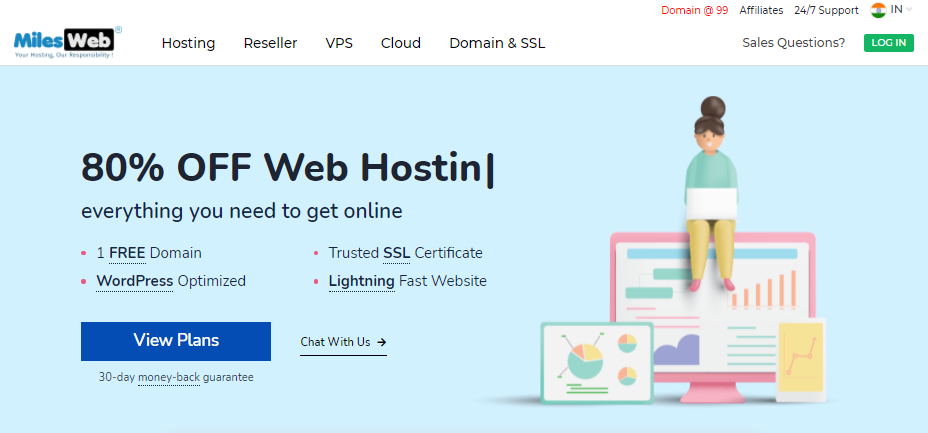 With MilesWeb, you need to pay an extra penny for backup.
There's another advantage along with the sign-up discount. The renewal price of the plans is the same as the sign-up price.
No other web host can beat this. As far as I have seen, all the web hosting providers have a way higher renewal price than the sign-up price.
Free Website Builder & Domain
MilesWeb offers you a free website builder tool with some of their web hosting plans.
This website builder tool is for novices who do not have any coding skills.
The process is simple; you need to choose a template from hundreds of templates available, drag and drop, and customize your website accordingly.
Nonetheless, if you're planning on blogging, the website builder isn't a great choice.
Here is why you need to use the free website builder by MilesWeb: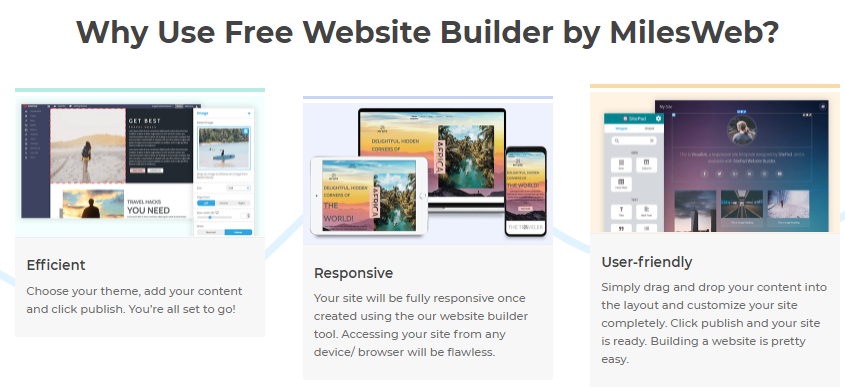 In addition to the website builder, a free domain name is also available with their Swift/Turbo web hosting plans, which will save you a bit of money in the long run.
If you need more than one domain, you will have to pay extra.
What About the Support?
It's necessary to ensure the customer service of the web host.
For a long time, being a user of MilesWeb, I have never been disappointed by their side regarding any technical issue.
You have 2 main options with MilesWeb:
When you use MilesWeb to host your website, you get good support from their tech-savvy team via email or live chat.
They also offer you knowledge base articles, video tutorials, and blogs wherein you are encouraged to troubleshoot your technical issues all by yourself.
Currently, they do not provide phone support. I found the customer support to be very responsive.
User-Friendly Control Panel
MilesWeb provides an easy-to-use control panel with all their hosting accounts.
With their intuitive control panel, you can manage your hosting account, domain, email, databases, and lots more with ease.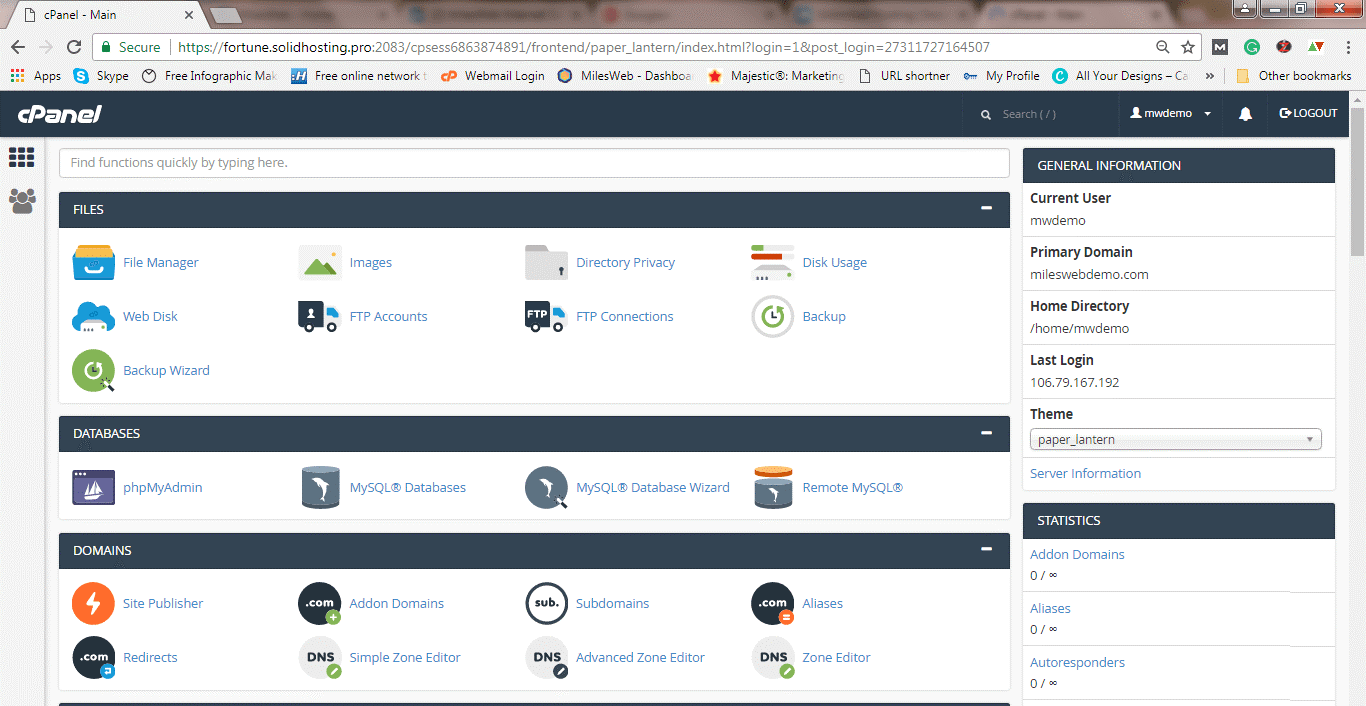 Reliability & Performance
The most important aspect of a website's performance is uptime. It is the amount of time that your website will be up and accessible online.
None of the web hosting providers guarantees 100% uptime.
A few of the hosting providers may guarantee higher uptime of 99.99%, but then, due to some technical maintenance that any server requires, they may fail to give the desired outcome.
MilesWeb provides an uptime guarantee of 99.95% to keep the customer's website up and running online without any undue hassle 24 hours a day, 7 days a week, 365 days a year.
User Reviews
Here, you can check the following reviews by their customers on some of the popular review platforms.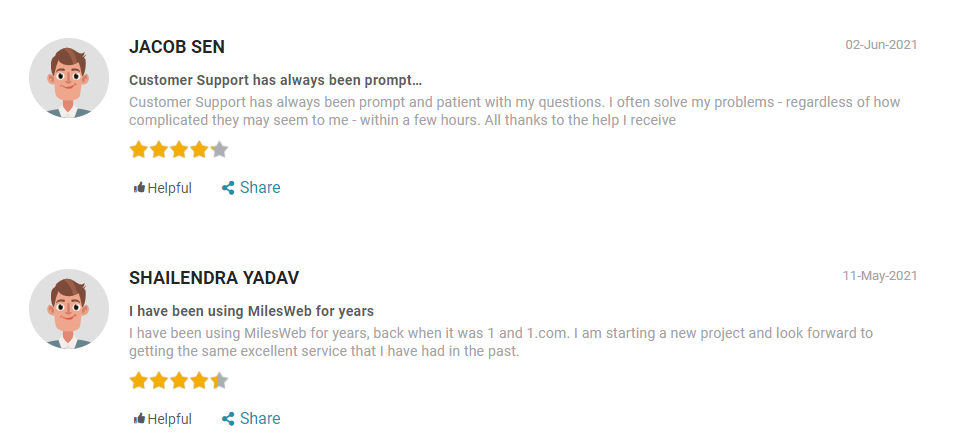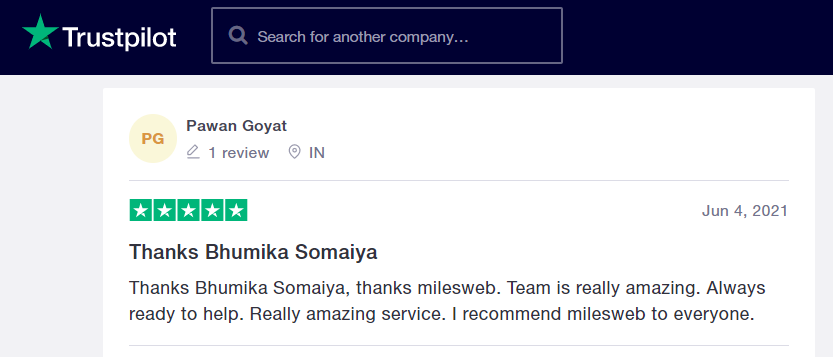 Summary
When you want to pick the right web host, it is often a task to know which ones offer the best quality services and are excellent value for money.
MilesWeb is a good web host compared to other competitors because it offers a wide range of web hosting plans at competitive prices for all sorts of business ventures.
So, here you have the unbiased MilesWeb review; I can undoubtedly say you won't get disappointed with this web host.