Starting a new site can be a stressful and daunting job. What to publish, how to design it, choose hosting, and often what to name it. The last aspect can be particularly problematic. Even if you think of a perfect brand name and wish to use it as your domain, it might already be taken, and you must start from scratch.
Aside from going back to the drawing board, there are two main options you can do. You can either opt for a different extension or choose something similar to what you originally wanted.
Once you find a domain name you can and want to use, you must register or buy it. Further, then and only then can you go on your merry way with creating a website. Sometimes this process can represent an obstacle when you decide to start your website.
So. further in this article, we've decided to prepare a list of tools that help you find, register, and manage a domain name. These are in no particular order, and all of them do slightly different things. So, read on and take your pick.
1. DomainTyper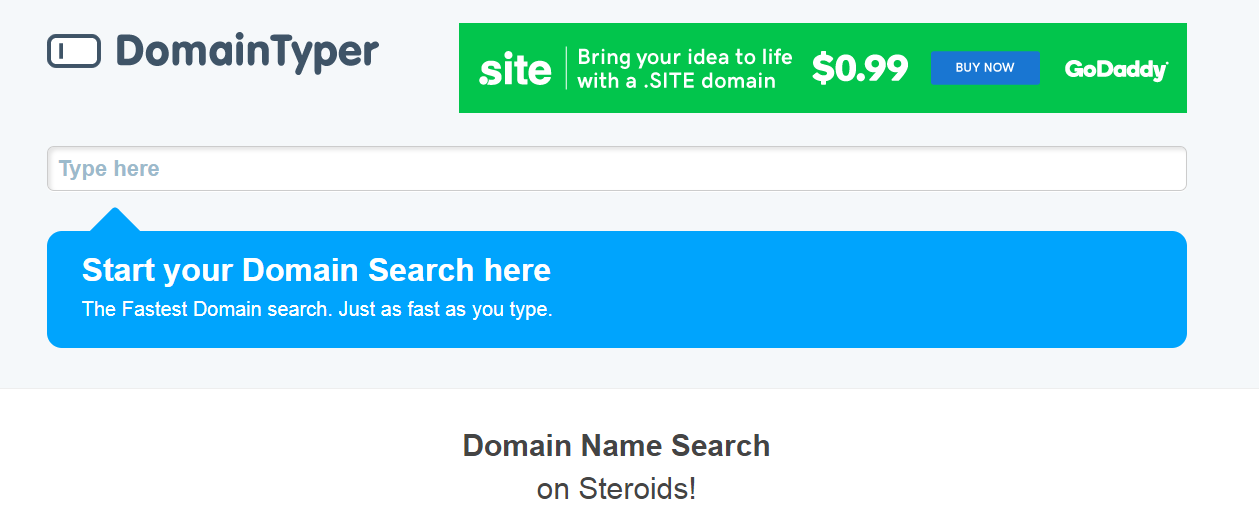 DomainTyper can be used both on desktop and mobile. However, you will have to download the app from the App Store if you wish to use it that way. This tool automatically searches for available domains as you type.
Further, all there is to do is input the keywords you're interested in, and you'll get a list of available extensions, if any. But, if none are available, you can always make an offer to purchase it straight from the website. Even scroll a bit further down the page to find similar suggestions.
Once you find one you like, you can click on one of the links provided and purchase the domain through GoDaddy, Google, etc. In addition, if you're also thinking of setting up social media profiles for your new business, DomainTyper allows you to check for accounts that have the same name.
2. Domainer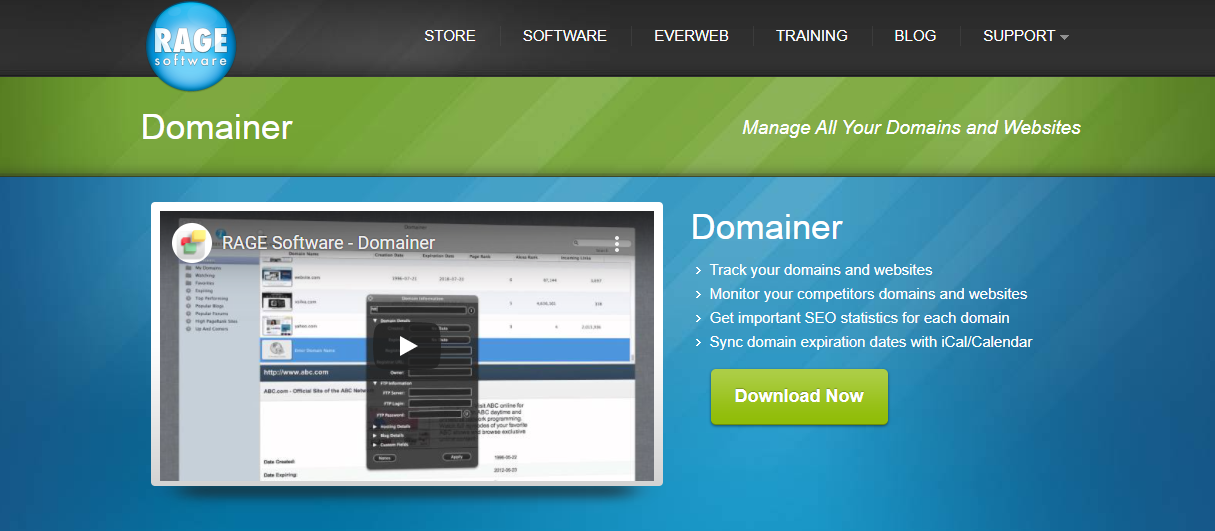 We have to say right away that this tool is MAC-only software. So skip this one and move on if you're using another OS. Domainer is probably the most advanced software of its kind, allowing you to manage and track domain names. With this tool, you can monitor not only your site but any site you'd like.
Also, this tool can help you get the upper hand over your competitors. The tracking shows a lot of information about the website in question, such as; page rank, incoming links, bookmarks on Digg, etc.
Aside from these features, Domainer also syncs domain expiration dates with iCal, so all your renewal dates can be in place, and you'll never forget about it. The price of this software is $39.00, and considering all of its features, it is well worth it; if you're a MAC user, of course.
3. Network Solutions Domain Search and Registration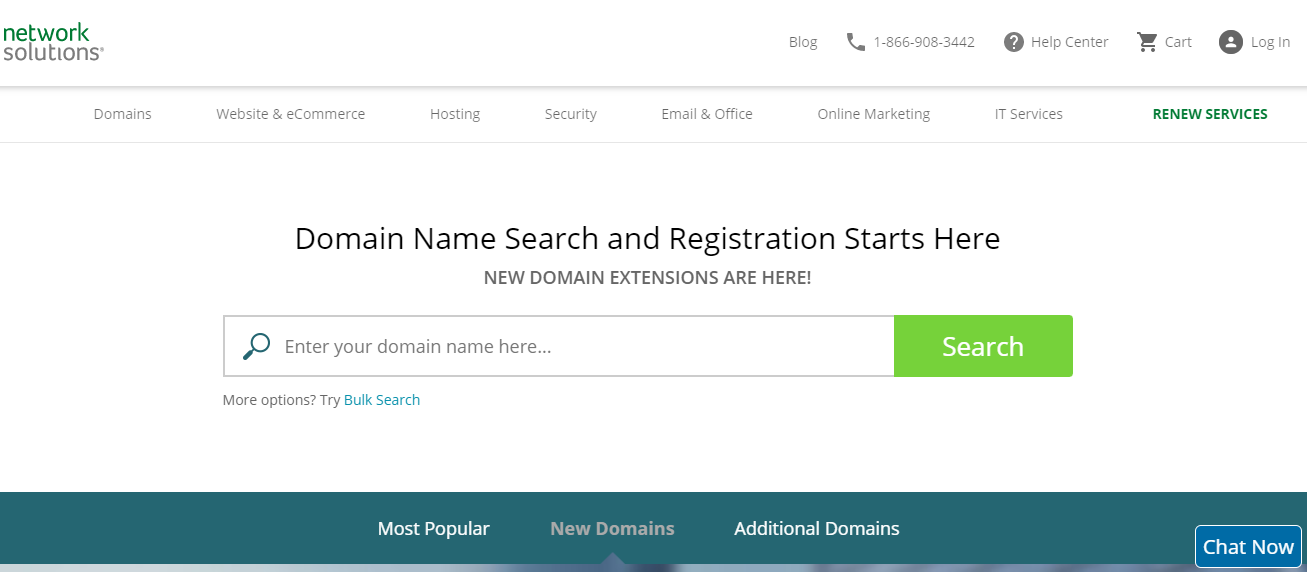 Network Solutions Domain Search and Registration tool allow you to input the desired keywords and look for the domain name of your dreams. The interesting thing about this service si that it offers numerous extensions that you won't see on offer with many other similar tools. They offer extensions such as .company, .club, .global, .solutiions, and so on.
As soon as you set the keywords, you will be able to get your initial results and further filter them by extension. So, for example, if you're dead set on a .com extension, you can choose only to see those results. Once all of the results are displayed, you can buy the available ones.
Plus, you can see the price tag of the taken domain, but those are usually really expensive. By using this service, there's also an option to purchase multiple extensions at once.
4. Domain Punch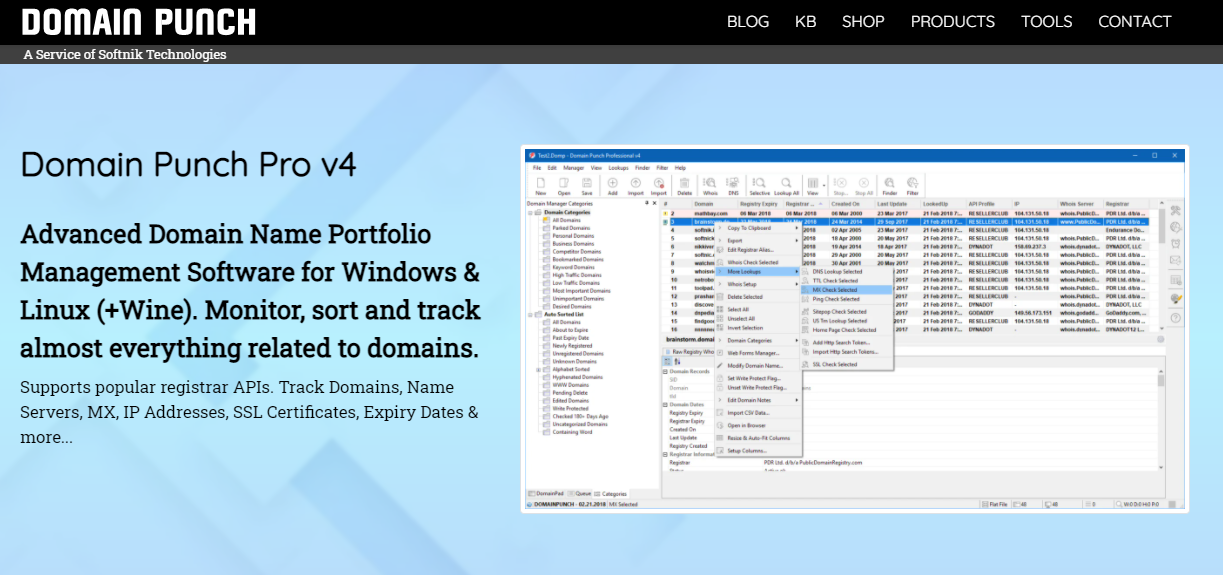 Domain Punch is a professional Windows software for managing domain portfolios. Much like the tool we recommended for MAC, this one also provides the user with website monitoring.
Some of the features related to this are; ping, HTTP homepage checks, and email notification upon any changes. The filtering options are abundant, and Domain Punch includes a domain name generator. And also an availability checker.
With this tool, you can manually edit all of the data. But it is vital to mention that you can even set up the software to perform automatic look-ups.
Furthermore, you can even send out automated alerts according to your preference. Since this is such a comprehensive tool, it does come with a price tag to match, but don't worry if you're interested; there is a free trial, so you can always try before you buy.
5. Lean Domain Search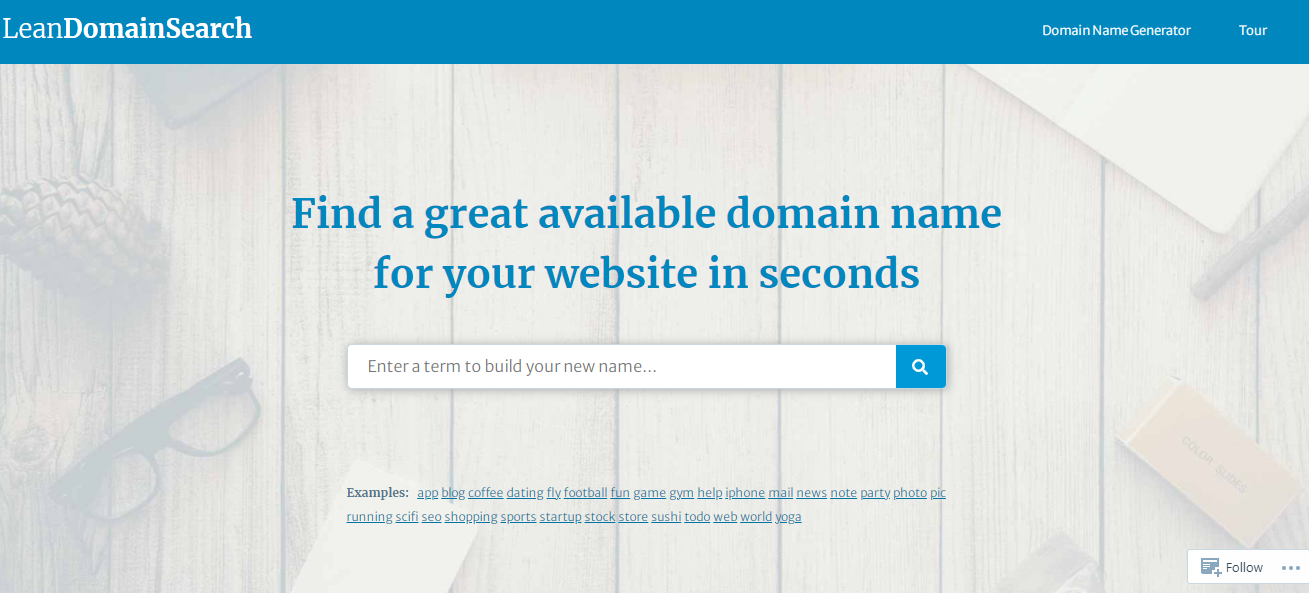 Lean Domain Search used to be known as Domain Pigeon, but the tool recently got a bit of a facelift. Today we can say that it is beneficial, sleek, and easy to navigate.
This tool is a free and straightforward tool designed to help you find an available domain name. It's perfect for all those who had an idea in mind, but their desired domain name is already taken, and now they're in search of other similar options.
Type in your chosen keyword, and Lean Domain Search will come up with a list of hundreds of available domains containing that keyword.
You can filter the results by length, popularity, or them in alphabetical order. You can also choose to display the names ending or beginning with your desired keyword. However, when you find the name you like, there's also an option to move straight to registration and click on it.
From there, you can register the domain with BlueHost, or register and head straight to WordPress site creation.
Final Thoughts
A domain name is crucial today. It encompasses your brand and what you're all about in 3 words or less. But finding one can be difficult sometimes.
However, if you want to make that process easier, make sure to utilize one of the tools we listed in this article. Make sure to take your time with finding a perfect name, as it's no trivial matter. Even if the one you were initially aiming for is taken; You will for sure be able to find something else out there that you find suitable.
If you have any other questions or suggestions, please let us know in the comments section below.