With the advancement of technology in recent years, eCommerce has gained immense popularity. Also, there is no doubt that it is increasingly becoming the primary choice for shopping. Today, with eCommerce, sales are getting a new dimension with a lot of simplicity and efficiency.
Accordingly, one of the best platforms on which you can create and run an eStore is SamCart. Furthermore, we can say that it is a comprehensive tool with many available features, which require a lot of money. This software has certain limitations and, as such, may not be suitable for every internet company.
Due to the mentioned disadvantages of this tool, we at this moment present you with several alternative options that could be acceptable for your eCommerce.
What is SamCart?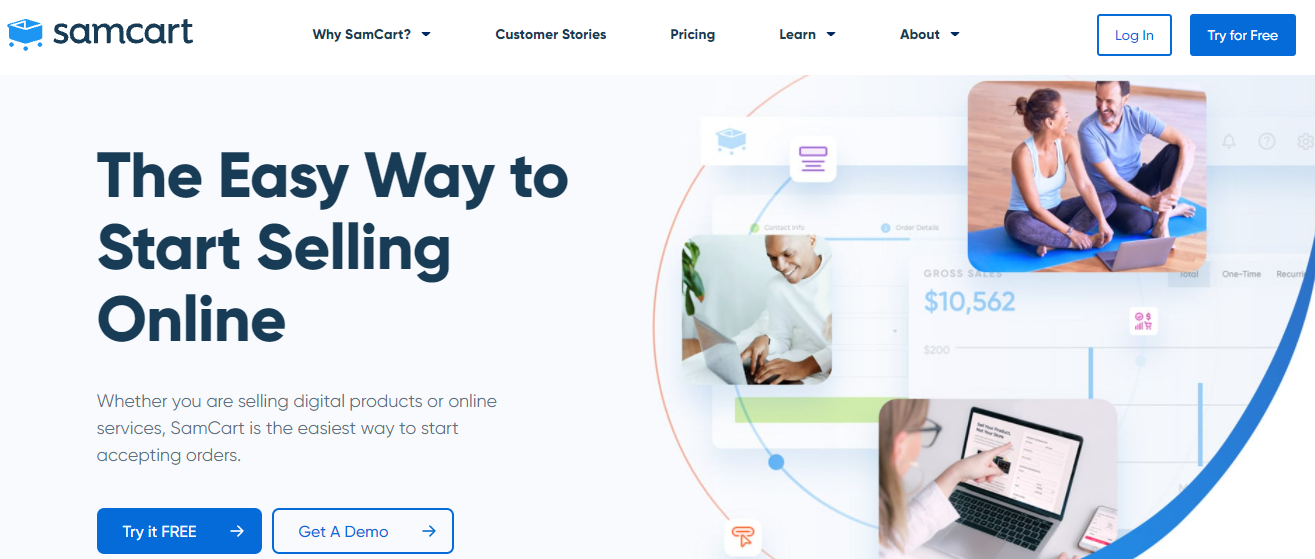 This platform appeared to be the leading software on the Internet market to sell certain products. The advantage and focus of the company are exclusively on product placement, not brands or stores. As such, it is the only one to provide a direct interface for consumer products.
You can optimize this platform for both digital and physical ways of selling products. Many companies use this platform to sell eCommerce products, digital products, subscription services, or even promo training packages.
Furthermore, it even comes with a great feature pack where you can find a multitude of templates and integrations that further increase the value of SamCart. Despite all the benefits and advantages of the platform, the other side that rejects most users is the high price that you will have to set aside every month.
However, depending on which plan you choose, you will need to set aside $39 to $159 per month. These plans also represent a considerable cost for many, and accordingly, in the rest of the article, we will inform you about possible alternatives.
1. ThriveCart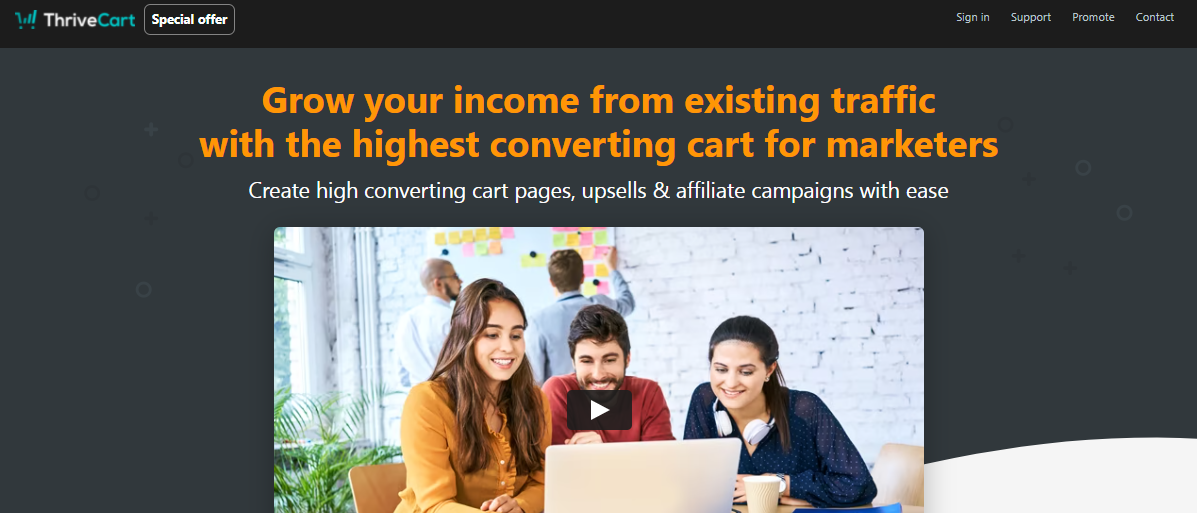 One of the possible alternative platforms for your eCommerce is ThriveCart. It is a payment software where you can sell a single product or create a funnel process for sale. It offers the option of conducting affiliate marketing on a specially made platform.
However, access is effortless with ease of movement on the platform. The possibility of integration is one of the most critical factors that every seller wants, which this platform has. With ThriveCart, you can integrate with various websites, making maintaining and improving your workflow easier.
In addition to sales opportunities, many users will also demand the aesthetic appearance of the website. Also, a vital fact is that your site will get a new look with the features of different templates, resulting in increased earnings.
When it comes to affordability, ThriveCart boasts and outperforms all its competitors. Once you make a payment of $495, you will be able to be a lifetime user.
2. SendOwl
Like its most significant competitor SamCart, SendOwl is the online platform most commonly used to sell products, subscriptions, etc. The company's policy includes providing the buyer with comfort and ensuring the seller's convenience. You can even customize some of the created features.
Also, this way makes it easy to access the website from any device, available in multiple languages, and flexible payment. The focus is on involving customers in the entire process, so accordingly, a particular drip function has been created.
SendOwl also offers users the benefit of detailed analysis using advanced reports. As for the price range, you need to set aside $15 to $39 per month.
3. Podia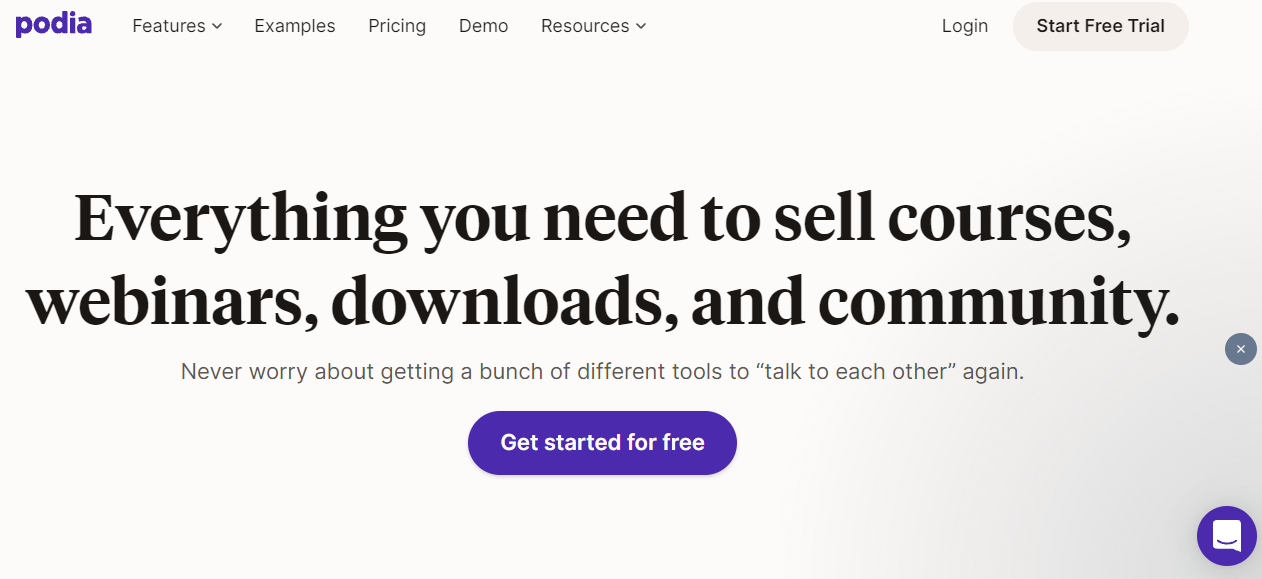 If you are looking for an all-in-one platform, then Podia is the best choice for you. When you become a user of this platform, you can sell courses, digital products, memberships – all in one place. All the tools needed to place a digital product or an online system are available on this platform.
It also offers features designed to host and sell your content and features for running marketing campaigns via email. The built-in page editor is designed to be very easy to use and does not require any prior knowledge. The platform supports all file formats, be it videos, audio, or photos.
Podia offers no restrictions, which means you can sell as much as you want. This platform is available to users in two pricing plans. They are known as "Mover" and "Shaker," which are available for $39 per month, and you can try them out for a 14 day trial period.
4. Kartra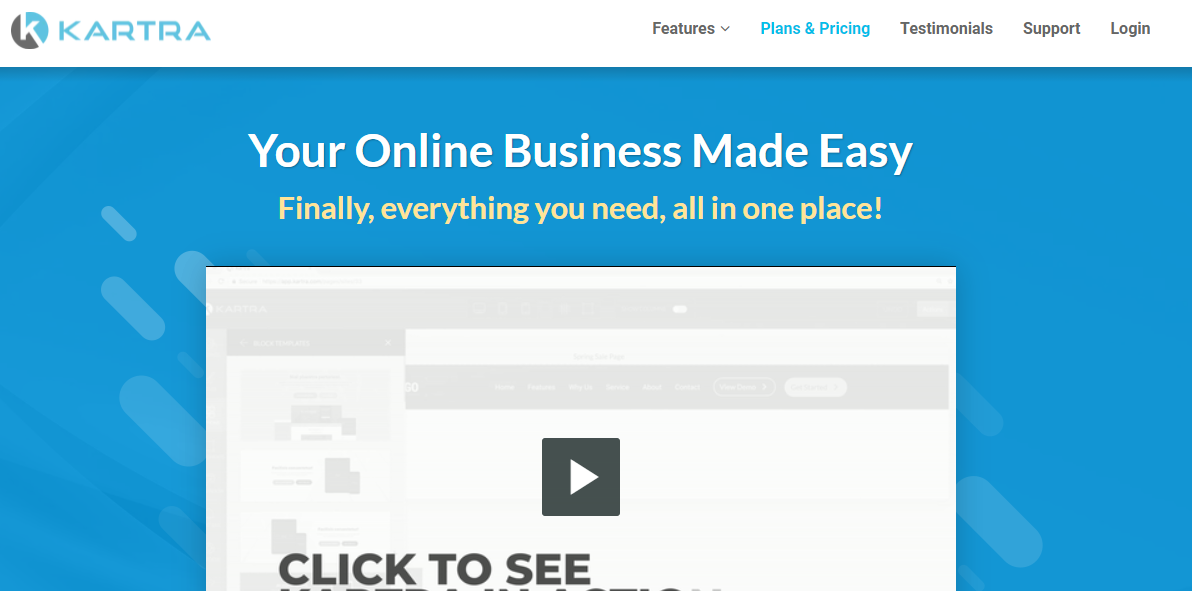 When we talk about Kartra, we can without any doubt say that it is the only platform that has integrated all the elements of technology needed to run internet marketing. It is possible to create destination stations, order forms, programs, and many other features.
You can also sell as many products as you want. And that way make unlimited profits accordingly. It is also possible to adjust different price amounts for different products. The card allows sellers to create various discounts and surcharges, which in the long-run has the effect of retaining and attracting other potential customers.
The platform provides translation for over 40 languages and currency conversion options. When it comes to the costs you have to set aside for this set of options, the basic plan starts at $99 per month. At the same time, the other three plans require much higher amounts if you're willing to pay.
Conclusion
Each of the mentioned platforms is created to increase sales. However, it will always be one that will stand out the most for you.
When you consider the balance between all the features, the accessibility of the tools, the price range, and the adaptability to your business, you will only be able to choose the best one for you.
Take enough time and explore the best alternative for you. Whether it's selling products, consulting, or webinar management services that you want to deliver to everyone worldwide with your eCommerce.