Even in 2021, mailing lists are still going strong. Social media exposure has become an essential part of generating web traffic. Mailing lists are still the best source for generating blog traffic.
It is all fine and dandy if you have experience on your side. But finding a tool to build an engaging mailing list can seem complicated if you are a beginner. Still, it is not that hard as you consider it to be. However, to make things easier for you, we have created a list of the best list-building plugins for WordPress out there that you can find. So, if you are all settled in, let's get started!
1. Mailchimp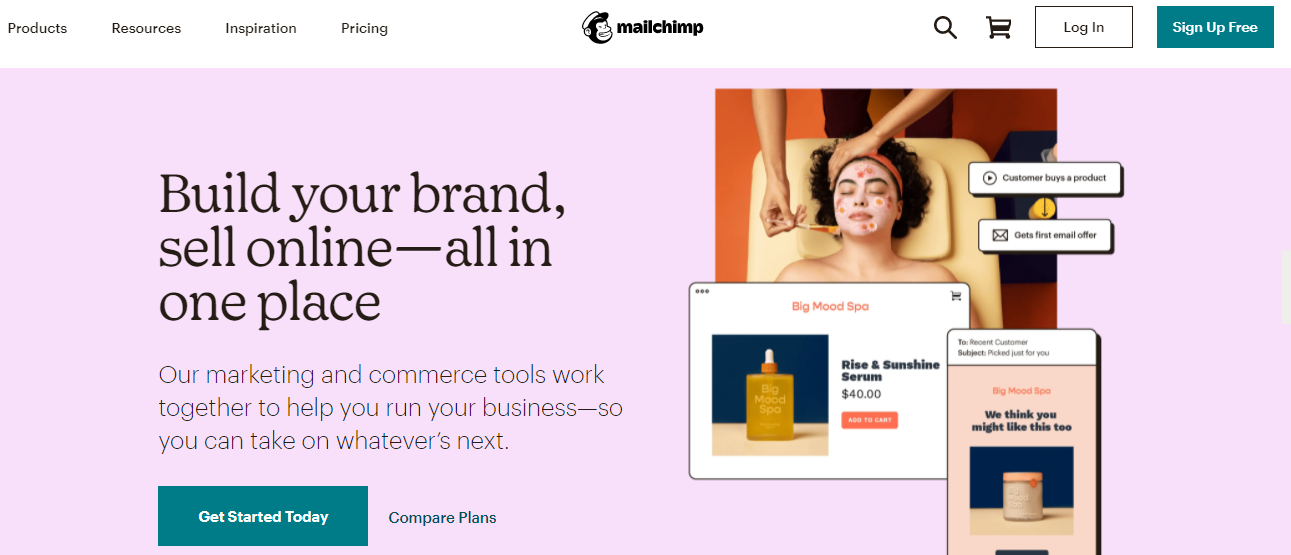 On our number one spot, we have Mailchimp. Being one of the oldest and most reputable email marketing services out there, Mailchimp has everything you need and more. What is significant about the service is that it started as a simple email collection and marketing automation service.
However, it has grown into an online marketing powerhouse. Because of this, Mailchimp offers additional services such as website building and social media market management.
Still, when building your email list, features such as an easy setup signup form and a stylish email builder provide your list to grow. All of the aforementioned is just the tip of the iceberg.
However, if you are looking for an in-depth view, head on to their website and check it out for yourself. We assure you that you won't regret it. Also, when it comes to pricing, Mailchimp offers multiple pricing plans, including a free one. All in all, Mailchimp is the perfect list-building plugin for all of us that need a one size fits all solution for online marketing.
2. Thrive Leads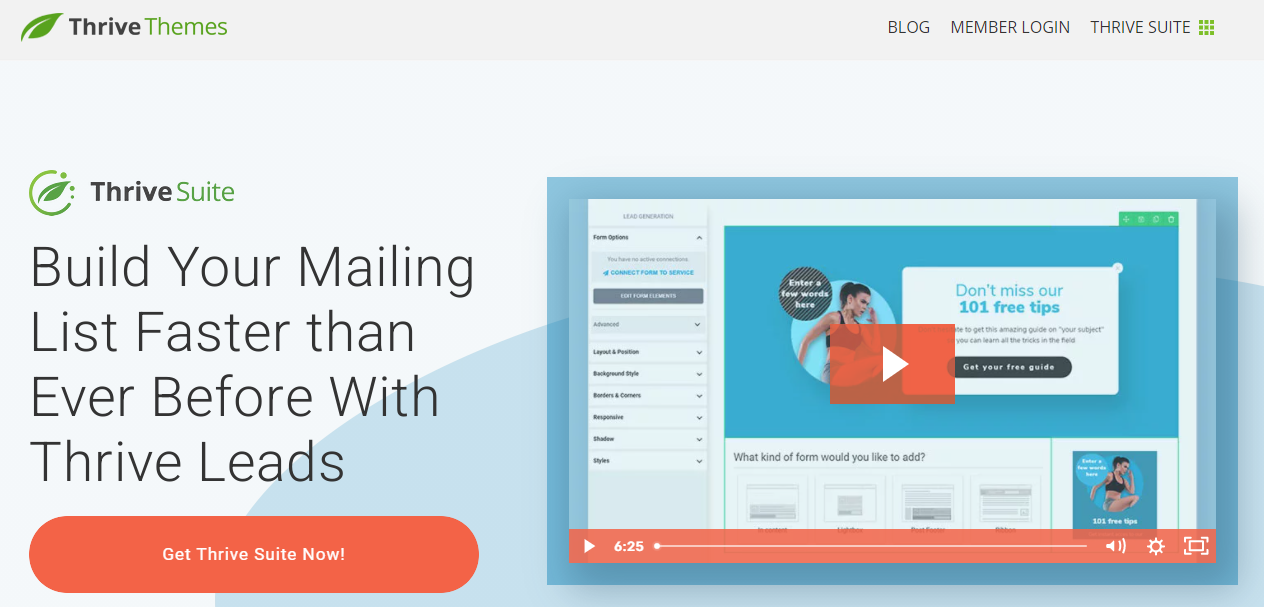 This plugin is coming from Thrive Themes. Thrive Leads is a useful but straightforward list-building plugin. Designed specifically with WordPress in mind, it works perfectly with any other plugin and theme.
Even though it comes with many tools, Thrive Leads focuses on four keystone uses that make it extremely powerful. These are creating opt-in forms, growing your list with A/B testing, advanced targeting, and displaying actionable data via reports.
This plugin offers you support every step of the way in your list-building process. Also, it ensures that nothing flies under your radar. With additional more minor features like a content lock and sticky ribbons, this tool can also replace some fewer quality plugins that you may have installed. Thrive Leads comes bundle in the Thrive Suite package, which includes additional tool packages.
The functionality and package niche ranges from package to package. However, in general, you will find a helpful tool or two in all of them. The biggest downside of Thrive Suite is that there is no option where you can only buy Thrive Leads.
It means that you will be paying for tools you might not need. Still, with a price of 19$ a month, Thrive Suite is among one of the cheaper options out there.
For more info, you can check the detailed Thrive Leads review.
3. SendPulse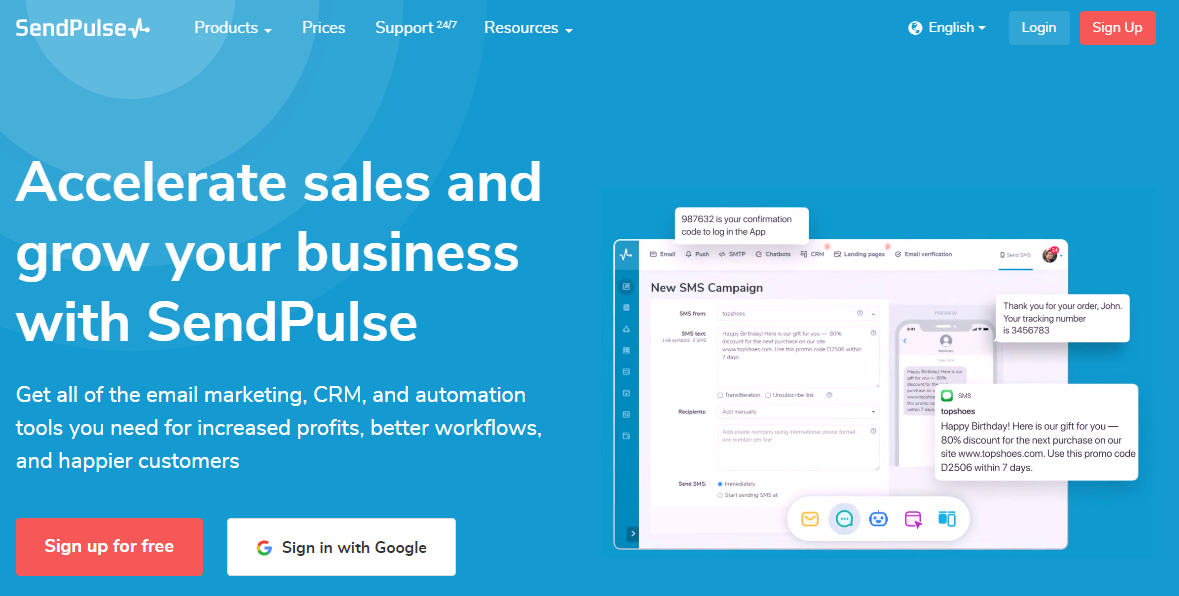 Next on our list is SendPulse, an all in all great plugin. But what makes it stands out is the wealth of information it provides to its users.
But, before we get to that, we will run through the feature that SendPulse has to offer quickly. Just like our two previously mentioned tools, SendPuls is equipped with a drag-and-drop builder for both signup forms and emails, with the added benefit of having more than 100 professionally designed email templates.
Other than that, SendPulse has automation flow capabilities, a CRM. Also, we have to mention that it even offers Chatbot creation services for its users. But like we already said, the resources and helpful information about online marketing that SendPulse offers are astonishing.
SendPulse establishes itself as an excellent resource for both newbies and people looking to perfect their online marketing craft. And the easiest way to do that is by sharing information via the blog, course services, and knowledge base.
Another great thing about SendPulse is its flexible pricing options. Because you can exactly handpick what you need, you won't have to pay for tools you have no intention of using.
4. Newsletter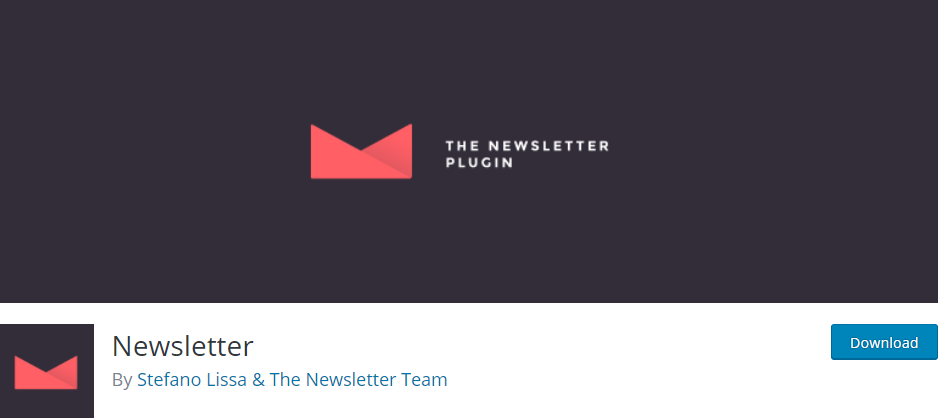 With over 700 positive reviews, this completely free WordPress plugin lets you create a newsletter without too much fuss. In comparison, this tool is severely limited compared to our previously mentioned ones. It is perfect if you need a way to release your newsletter.
With tools such as user registration and a drag-and-drop composer, you will be sending your newsletter in no time.
This plugin is exceptionally well made and has a few additional small touches that push it from good to great. Things like the plugin being GDPR friendly and the ability to import subscribers are just a few of them. Also, not to mention that you can get unlimited subscribers and send out as many newsletters as you want.
So if you plan on creating a newsletter and you want to grow your list with a free tool, you would be shooting yourself in the foot if you didn't pick Newsletter.
Conclusion
Fascinatingly, list generation is one of the few rare fields where there isn't an overabundance of plugins to choose from. Most of them are either bare bones or require you to dish out some cash. But the tools that are out there are pretty well made and get the job done. Because of that, you can find yourself in a unique situation where you can't go wrong with your choice.
While this list highlights a few of our personal favorites, you won't go wrong by picking another plugin. Just make sure to try the plugin out before committing to it, and good luck.