One of the first steps of starting a blog is choosing a fitting theme. But sometimes, most of the themes you'll come across are a bit stark and super-professional, which isn't in and of itself a bad thing, but what about those of us that prefer something softer and more feminine.
Feminine design featuring softer color palettes is becoming a huge trend lately, and there are more themes to choose from than ever before. So, if you're looking to create a beautiful, elegant blog, keep reading and see our favorite WordPress themes with a feminine touch.
1. Blossom Feminine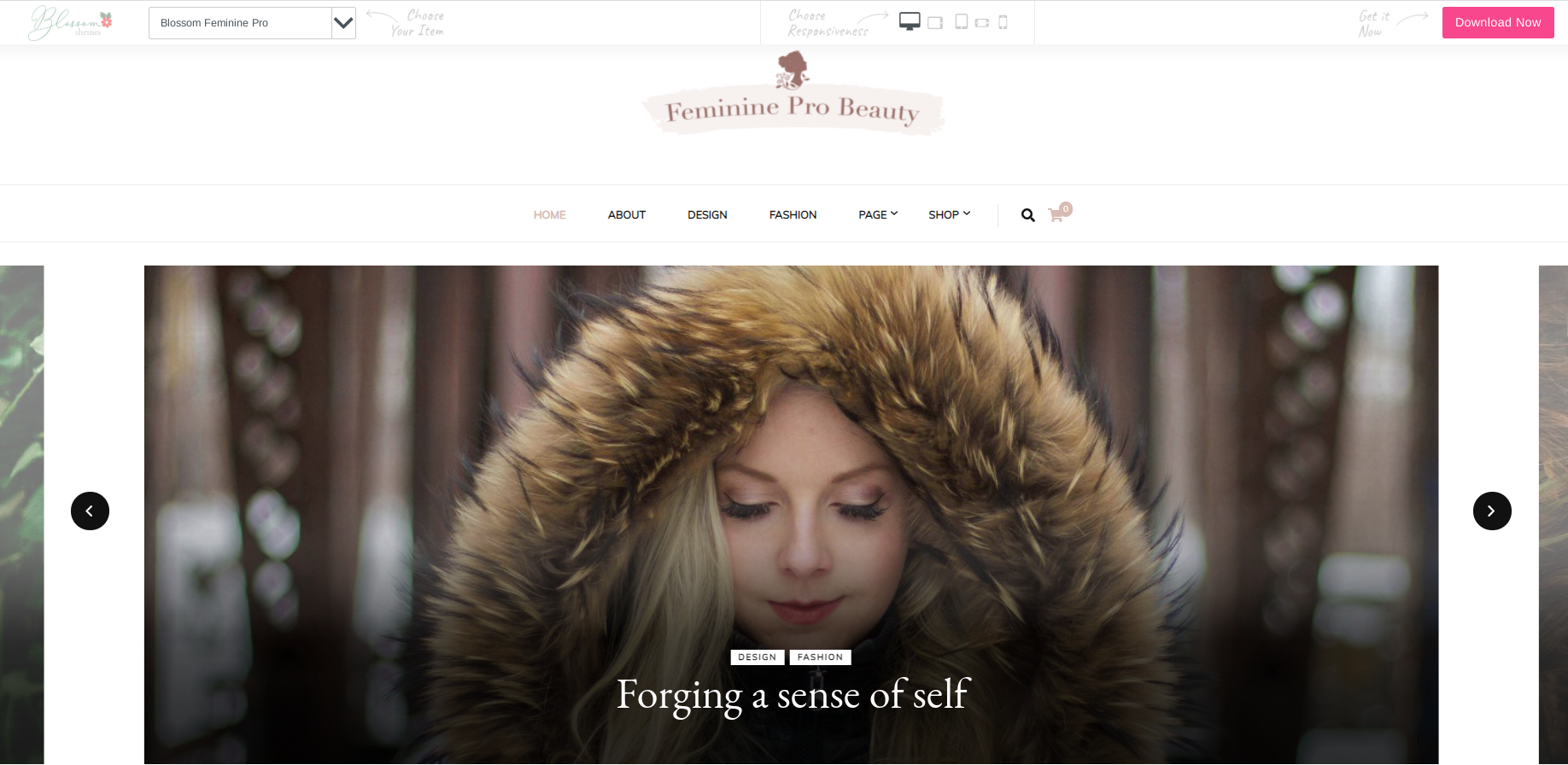 The Blossom Feminine theme is sleek, elegant, and really allows you to put your creativity first with a large selection of customization options. You can choose from more than a handful of header, slider, homepage, and single-post page designs. It also comes with fully optimized Google AdSense ad areas, which is excellent for anyone looking to monetize their blog quickly. The theme is also great for SEO, very user-friendly, fully responsive, and blazing fast.
All of these features make it perfect for anyone looking to run a fashion blog, a lifestyle blog, a food blog, even a travel blog. In addition to all of these features, if you're big on Instagram, this theme also allows you to display a full-width Instagram feed of your photos.
Let this chic theme lead the way, and you'll have a beautiful website in no time at all. Plus, you don't have to break the bank with this one as the Pro version costs only $49.
2. Shasta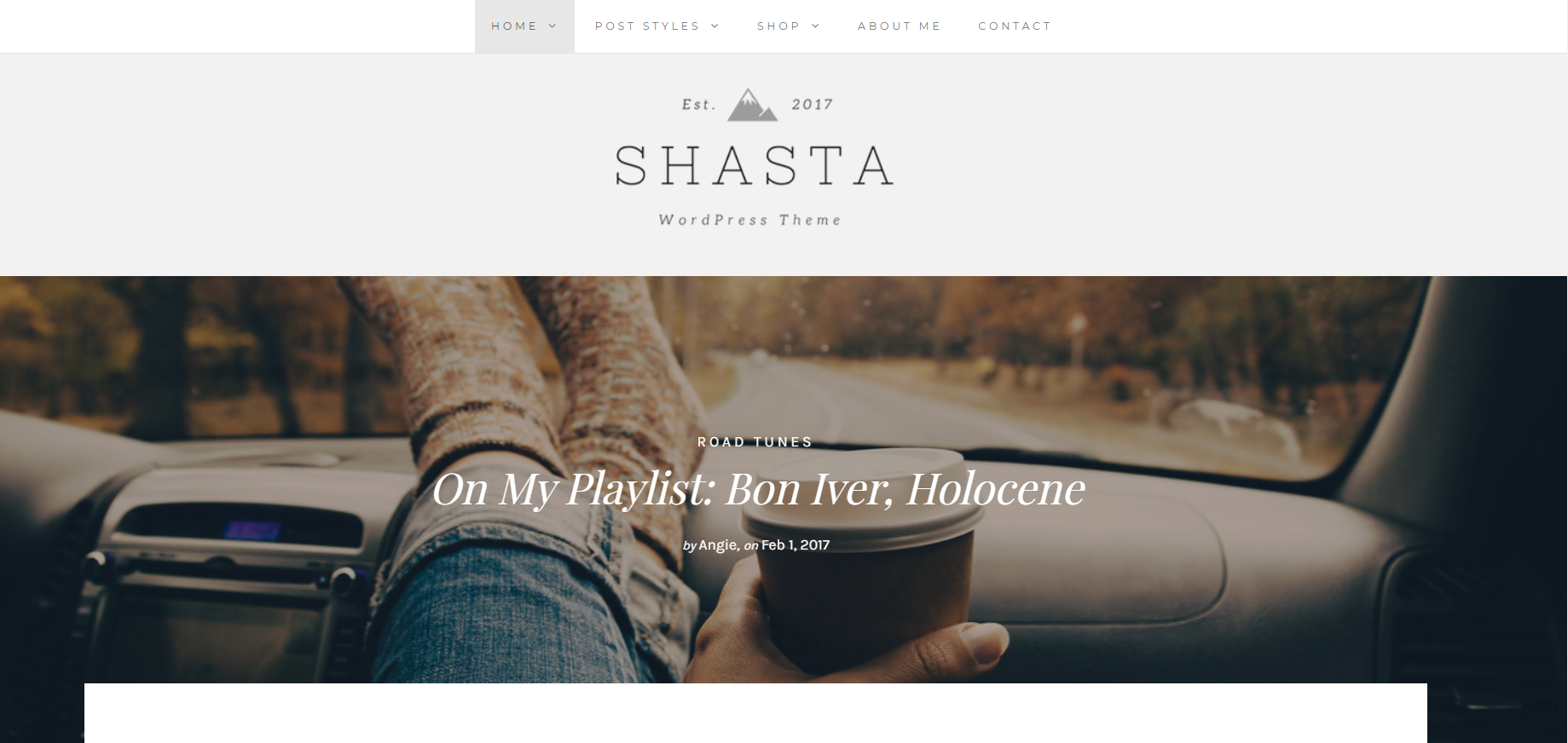 Perhaps best fitted for a lifestyle blogger, Shasta is a versatile and flexible WordPress theme that won't leave you wanting more. It comes with 4 different front page layouts and 9 great-looking post styles, all of which include layouts for both audio and video. So, you can easily connect it to a vlogging or a music channel if you have one.
With lots of open white space on the sides and a beautiful cascading grid-article style, your reader can focus on your beautiful photos and writing. If you're big on social media, this theme is perfect for you. Shasta can seamlessly showcase your Instagram feed above the footer or in the sidebar. Support also comes included with the purchase, and this theme is priced at $49.
3. Sarada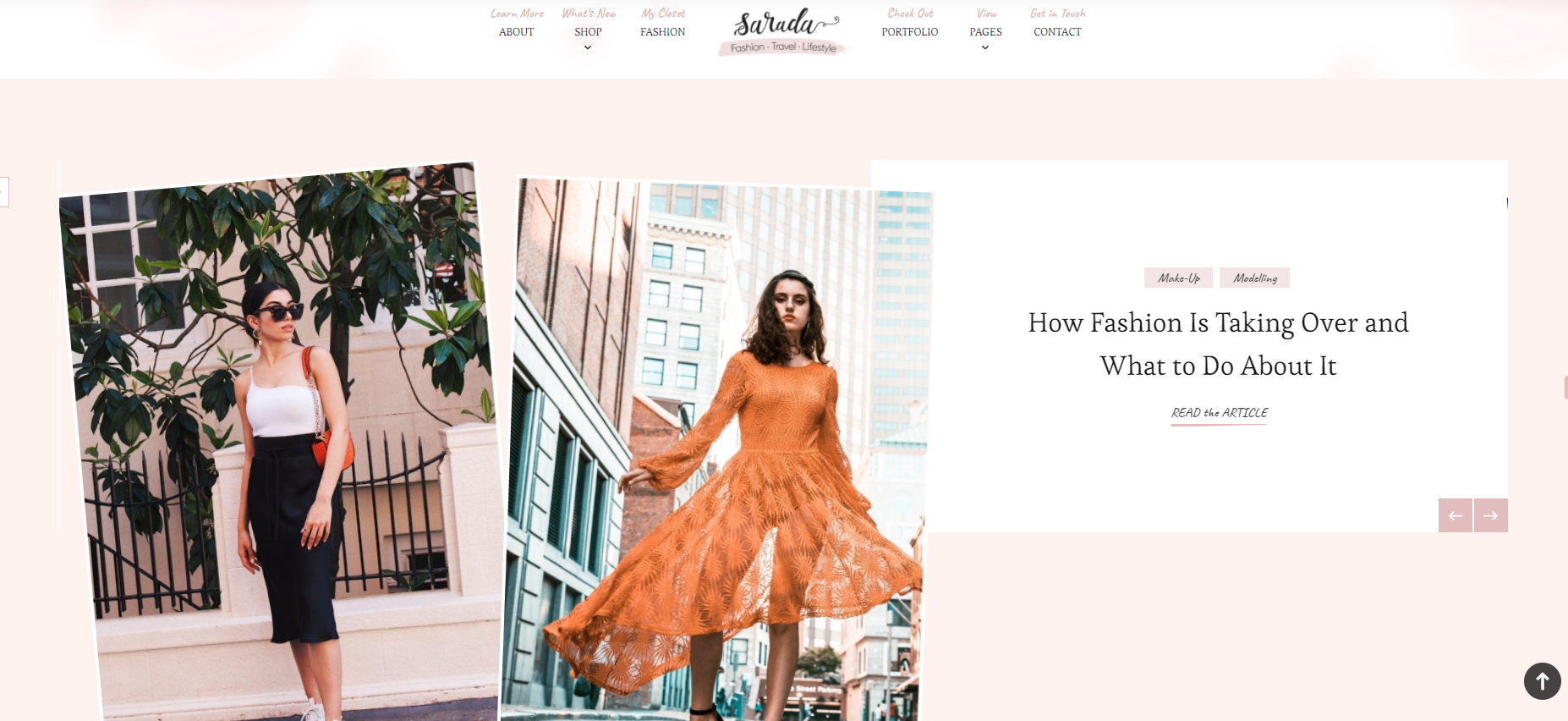 Sarada is the perfect theme for those in love with trendy, light designs. The website layout design was made specifically to highlight photos, so if you love photography and take pride in your skills behind the camera, this one is definitely worth checking out. You can easily customize a large selection of layout choices by changing the colors or utilizing one of 900+ Google Fonts available.
This theme also makes generating revenue a breeze. It comes with a fully optimized advertisement widget and an affiliate shop section. This feature allows you to add an affiliate shop section to any post you'd like, and we all know how important affiliate marketing is to a blogger.
Sarada is priced at $49, and considering all the features it offers, that's a great bargain for a theme this good.
4. Ruki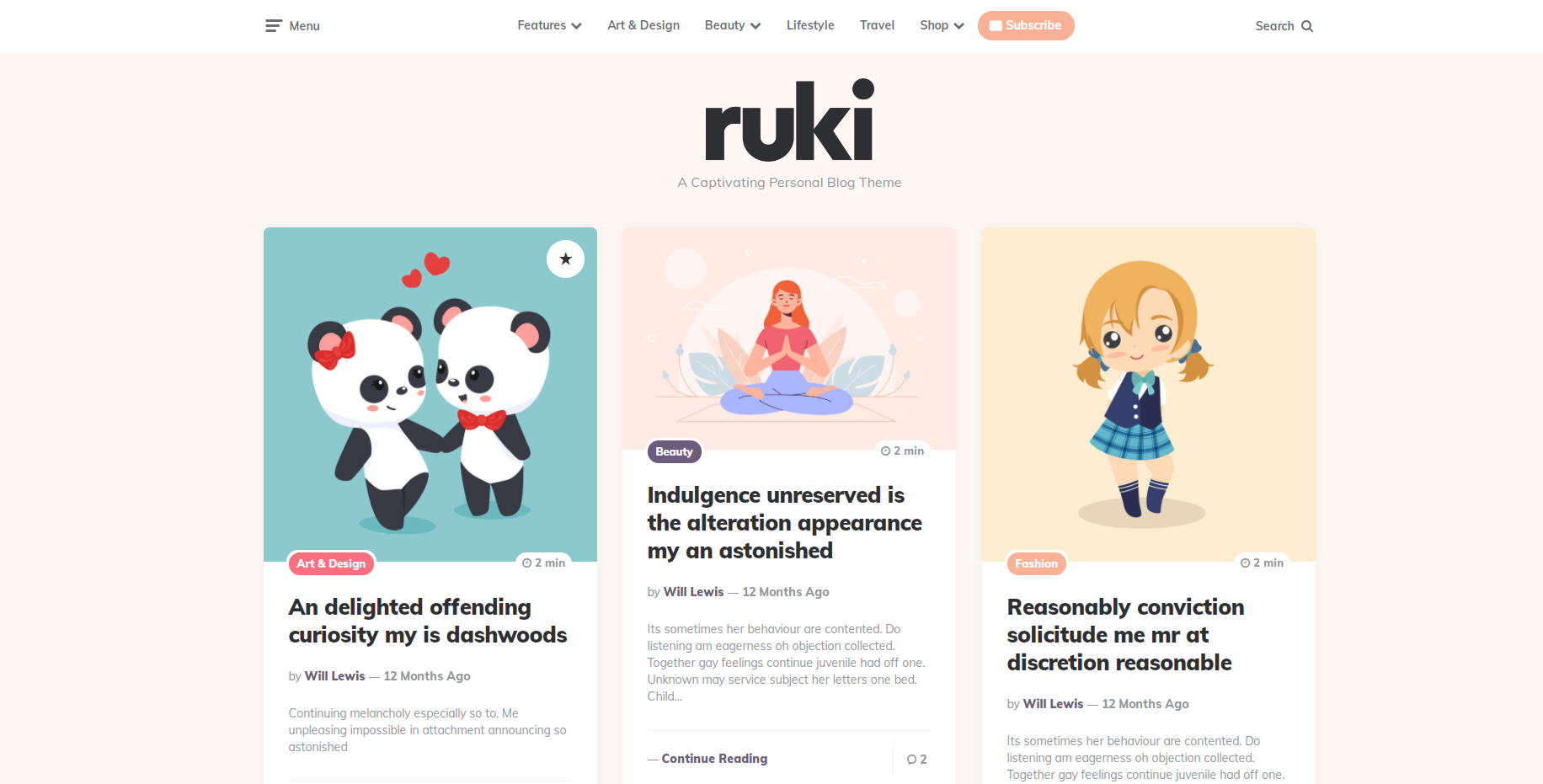 Not everyone plans on writing about high fashion or makeup, and not everyone prefers a sleek, hyper-stylized editorial look. For all those looking for something a bit more on the cute side, meet Ruki, the cutest theme on the market. The theme itself was designed for Gutenberg and offers numerous layouts, captivating post styles, and an abundance of color options.
Just like some other entries on our list, Ruki can easily be turned into a shop and help you generate revenue by using your blog. It comes with styling for WooCommerce blocks and lets you either build custom shop pages or embed products into existing ones. This theme is also packed with content templates, and its neutral yet captivating color scheme can be perfect for a more feminine blog or something a bit more cartoony.
Ruki is priced at $59.
5. Gema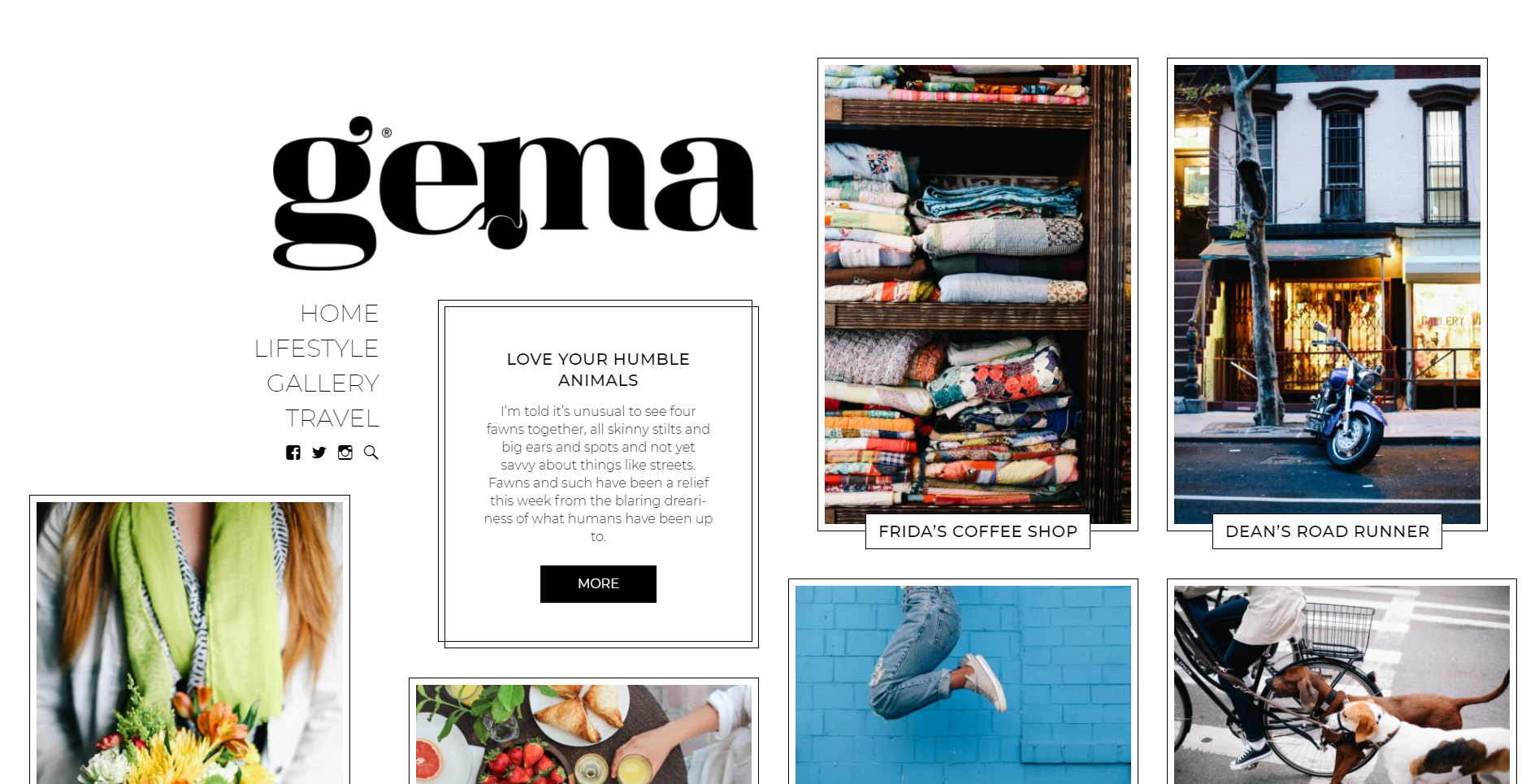 For those of you that want their blog to look like an old magazine cover, let us present Gema. Its stunning editorial style is perfect for food blogs, travel sites, personal bloggers, fashion magazines, etc. It's also really customizable, and the whole process is made easy by using WordPress Customizer. You can change the logos, the header graphic, buttons, the spacing between sections, and even the layout.
Plus, if you don't really have that much experience in blogging, this theme is great for you since it utilizes a grid-based design, and whatever you add will be automatically sized and fitted to perfectly match the page. In addition, it also supports some relatively rare typography styles like hover effects and drop caps.
However great, this one does fare on the pricey side of the spectrum, and it's priced at either 70€ per year or 100€ for a lifetime deal.
6. Pepper+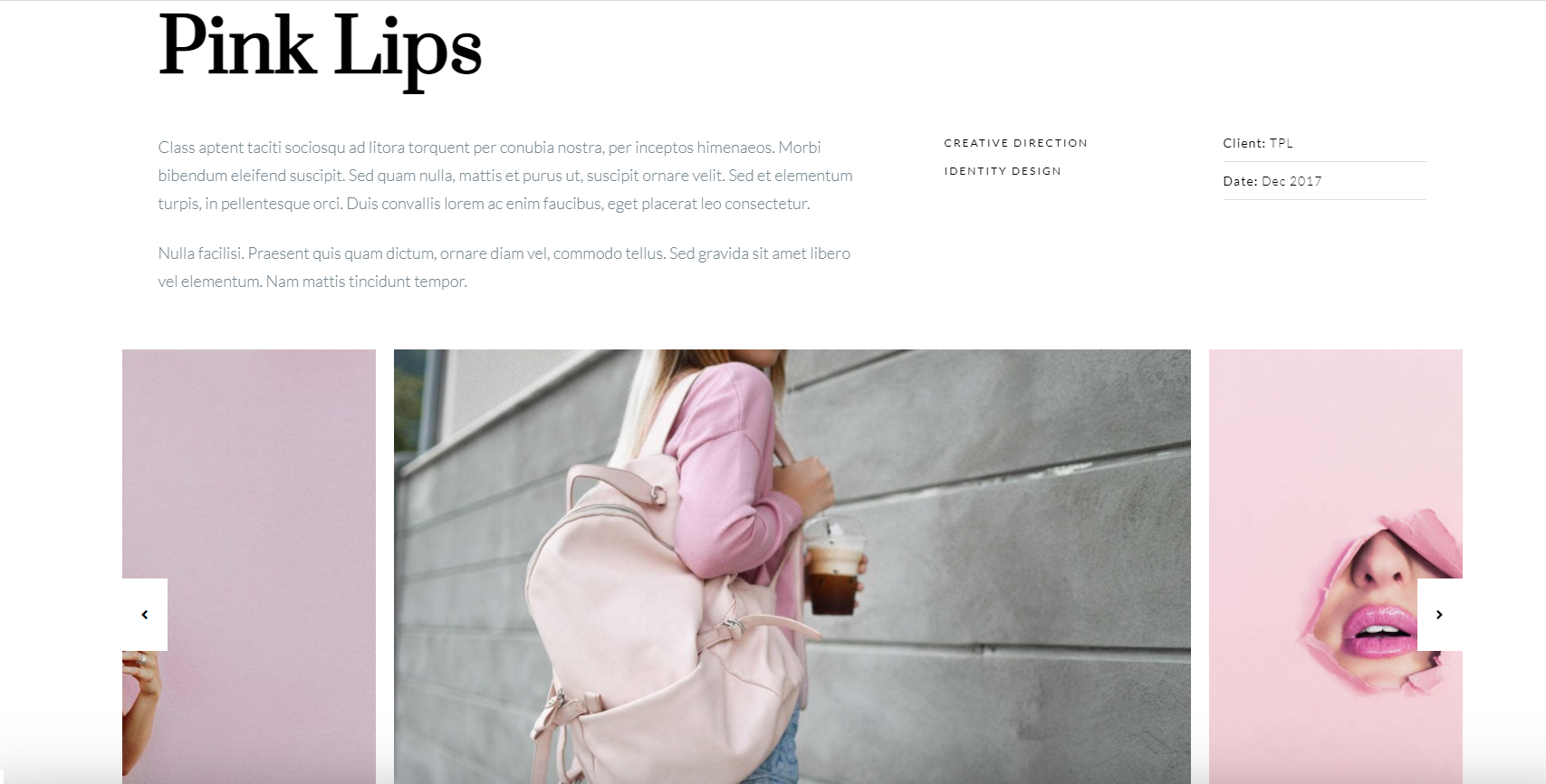 Pepper+ is a theme best suited for art lovers with a preference for minimalism. Its unique minimal, black and white design makes the vibrant colors of your posts pop. So, if you want to bring the art of your post to the fore, Pepper+ is an option worth considering.
To create a stunning site with this theme, you won't need any coding knowledge or much effort as its design appears minimal while still maintaining a sense of warmth. So, you'll be able to showcase your work and make the readers feel welcomed.
The editor makes customization feel effortless yet effective, and no matter how much you tweak it, the site you create will always be fully responsive. It's compatible with virtually any WordPress plugin and is translation-ready.
Pepper+ is an exclusive theme that comes at an exclusive price of $129, but the price does include the Artisan Pages plugin and the Artisan Advanced Styles plugin.
Which one to choose?
While choosing a theme is a difficult task as you pretty much have to envision your site even before you start it, keep in mind that almost all themes are super easy to customize. So, all you have to do is choose one with good bones and build your dream site around it.
These are our favorites; if you have any questions or other great themes in mind that sport a similar style, feel free to let us know in the comments.