If you are running a business that requires editing, maintaining, and managing your existing website pages, then a CMS (content management system) can offer you a single interface and get the job done. The best part is that you don't require any technical knowledge.
Take WordPress, for example. It is a free and open-source content management system that offers various plugins and templates that you can play around with. You can easily create and manage your digital content, and many companies use them to publish blogs on their website.
According to recent statistics compiled by W3Techs, 41% of all websites use one or another form of CMS, while 37.5% heavily rely on WordPress, having a market share of 63.6%. No doubt, WordPress is extremely popular.
However, in this post, we would like to offer you some great alternatives in the CMS industry that can pique your interest. So let's take a quick look at each one of them:
Best CMS WordPress Alternatives
Take a look at the top fifteen best alternatives that you can opt for.
BigCommerce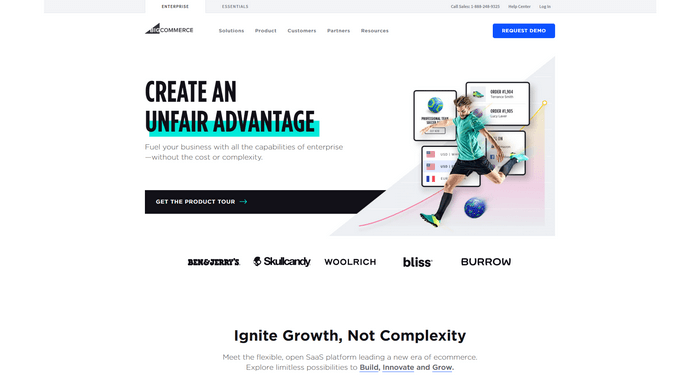 BigCommerce is a privately-held e-commerce technology company that offers SaaS (Software as a Service) as well as web-hosting and search engine optimization services. As one could expect, their CMS is excellent for SEO as you can get all the features you want.
It's an excellent option for medium-sized to big online stores. Furthermore, BigCommerce doesn't charge any transaction fees when you process each sale that you make.
However, there is a threshold intact where if you exceed your sales amount, they might ask you to upgrade your plan. Some pitfalls, however, include an unimpressive interface design that could use a more modern look. It scores low in comparison to alternatives when it comes to being user-friendly.
Craft CMS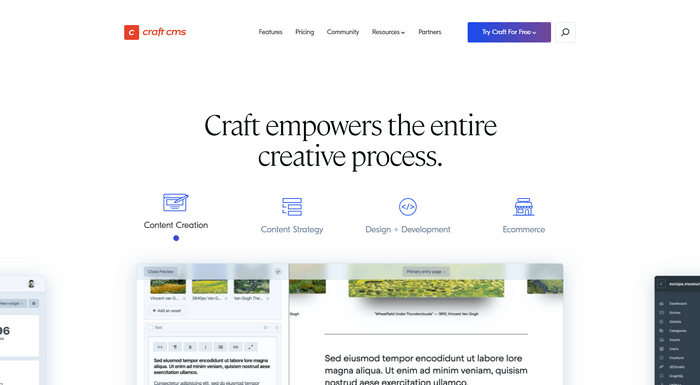 Craft CMS is a user-friendly CMS that offers you custom digital experiences for your website. It is a  CMS that is quite flexible and helps you create content through easy to use control panel. Hence for your content creation, this is an excellent choice since it offers experiences beyond the web. Its intuitive user interface helps you to carry out administrative tasks effortlessly.
Some popular features that it provides include custom fields, section types, manage relations, categories & tags, localization, and managing multiple related websites. So if you are planning to run an e-commerce store with support for your content strategy and content creation, this one can do the job for you.
Constant Contact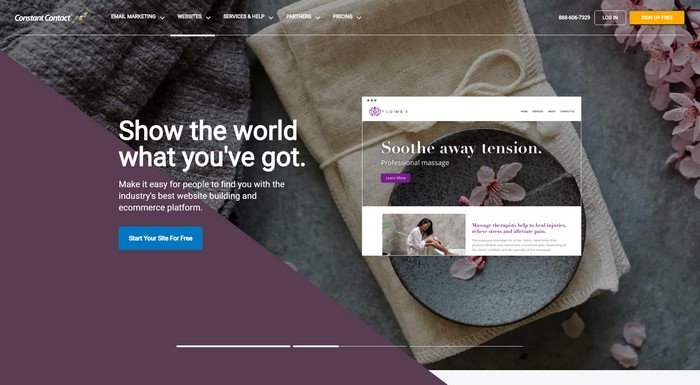 Constant Contact is another excellent alternative that offers you an ingenious website builder that is enhanced through AI. You can easily build a customizable website within minutes and an ideal solution for non-techy business owners running a small enterprise. They offer you a drag and drop website builder, and the AI wizard allows you to make easy customizations.
You also get personalized suggestions for your content and images. Starting is free, so you can easily invest your time and effort to create a website, blog, or even an online store. However, their paid plan offers you perks like free domain, SSL certificate, and branded email addresses.
Domain.com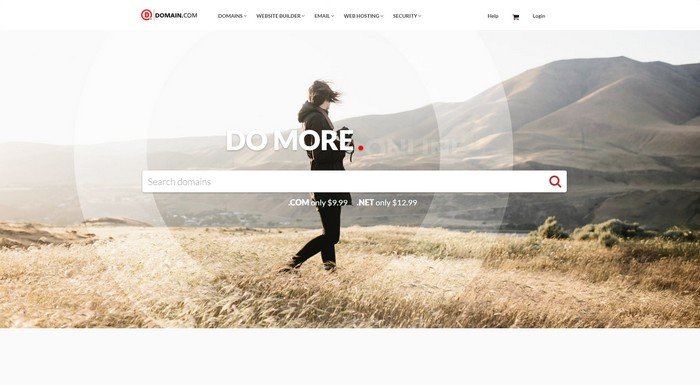 As the name suggests, Domain.com offers you an easy way to search and register domains. You can buy website domain names to establish your online presence. However, it's their Website Builder that takes the spot on our list. Their smart and intelligent technology helps you start building your custom designs with built-in protection for your edits.
They also offer you website friendliness for other devices such as mobile, desktops, and tablets. With just a few clicks, you can set up your blog and e-commerce website. There are hundreds of beautifully designed templates for you to choose from as well.
Drupal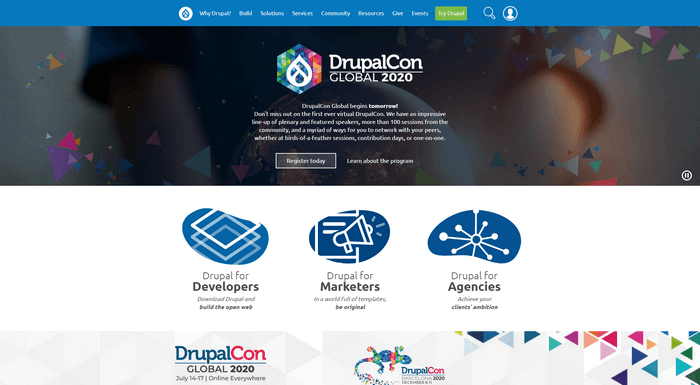 Drupal is a popular open-source content management system. The software is written in PHP and distributed under the GNU General Public License. It offers you a back-end framework with at least 2.3% of all websites in the world using its features and services. Commonly used for personal blogs as well as corporate, government, and political sites, Drupal has got everything you need.
Similar to WordPress, it has a strong customer base and an online community for developers. It also offers various modules and themes, along with plugins to manage and create your content effectively. It can pretty much run on any web host that supports WordPress.
Gator Website Builder by HostGator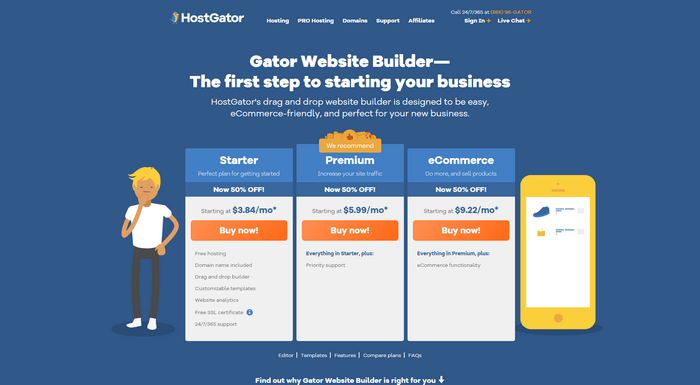 A Houston based company, HostGator offers virtual private server, dedicated web hosting, and other services. As you can expect, their website builder Gator is equipped with full hosting capabilities. There are ready-made website designs for you to choose from. You can easily customize them through a user-friendly drag and drop interface.
It also works great for beginners who are still learning the art of building a website. The application is easy to understand, and one can quickly familiarize with its various features that don't require a steep learning curve. Starter and Premium plans are reasonable for small businesses, plus you will need their e-commerce plan to add shopping cart services.
Ghost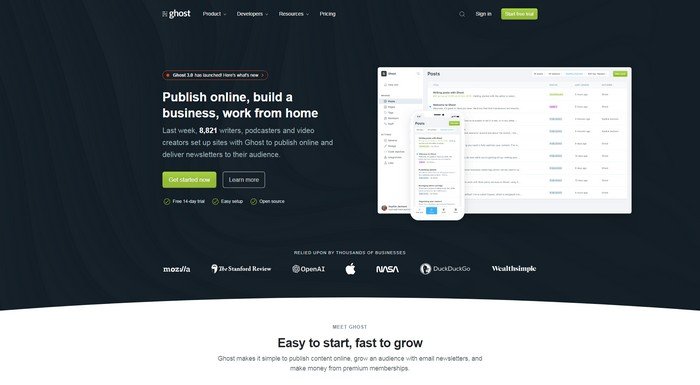 Ghost is a NodeJS based software that can exquisitely manage your heartfelt desires for a blooming blog; It is probably the most popular publishing platform and CMS WordPress alternatives. Many WordPress users have switched to Ghost due to its modern open-source features and services that prominent companies like Apply, Sky News, and even Tinder are utilizing.
So primarily, it offers you a range of functions that can allow you to work from home and build your own business by publishing content online.
It provides a 14-day free trial, the setup is quite easy, and no wonder it is heavily relied upon by thousands of companies including Mozilla, NASA, OpenAI, and The Stanford Review, to name a few.
Jekyll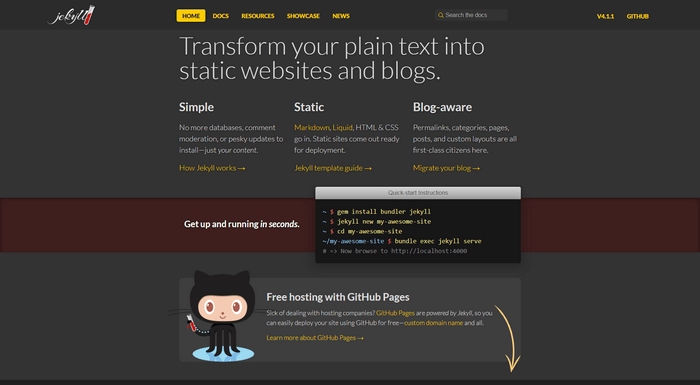 Jekyll – As a software, Jekyll is pretty easy to use as it offers blog-aware and a static site generator for both personal and organizational use. Tom Preston-Werner, the co-founder of GitHub, wrote the program in Ruby, and since then, it has been distributed as an open-source under the MIT license. It requires NodeJS and is quite different when compared to WordPress.
As a static website generator, it doesn't support a database, which means it takes your content and generates static HTML pages. You can also use hosting packages by GitHub Pages for your Jekyll software. It is an ideal solution for developers.
Jimdo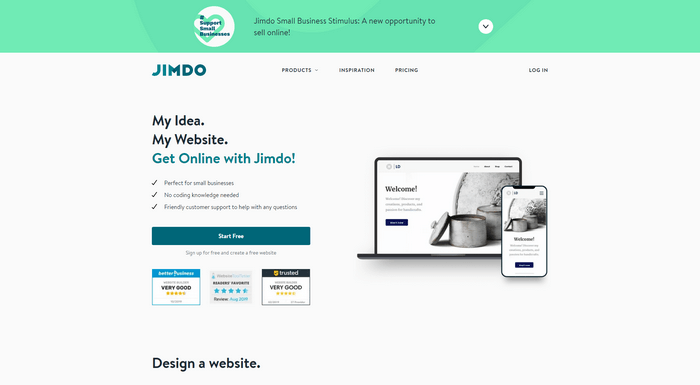 If you are looking for an assisted website builder, then Jimdo can help you to do so. It is a German website-builder and also offers you an all-in-one hosting solution as well. Specifically designed to enable users so that they can build their websites, Jimdo is suitable for even those who do not have any web design experience.
However, some may find it not as feature-packed as other options available on our list, but the German stamp ensures a robust tool that allows you to do and carry on your business and affairs in full confidence. The company also has offices in Munich and Tokyo.
Joomla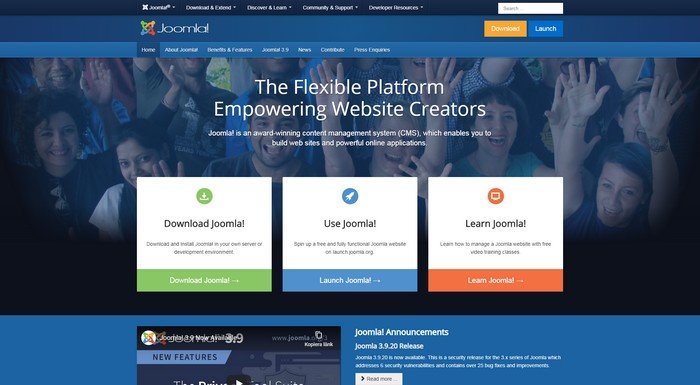 While some people may find Joomla to be a bit complex, there is no doubt that it is one of the most robust system software available in the market. Not advised for people who think WordPress is too complicated. However, when it comes to built-in features, Joomla offers multilingual web pages management.
This one is definitely for pros, and you can expect to create pure marvels through Joomla. However, along with its complexity also comes a very secure platform. So if you consider yourself a maestro, Joomla is the one for you since it right away offers you 2-factor authentication off the bat.
Medium
Right next to the most feature- centric website builder on our list, we offer you Medium as our next suggestion. It is because it is quite easy to use. Medium is an excellent example since it provides smooth editing, and for beginners, it's a perfect choice.
However, if SEO is essential to you, then let us remind you that all of your content goes to the Medium.com domain, plus you also get annoying pop-ups to install their app.
Another thing you should know about Medium is that it isn't a full content management system even though it is quite a popular platform when it comes to publishing. Their focus is solely on blogging.
Shopify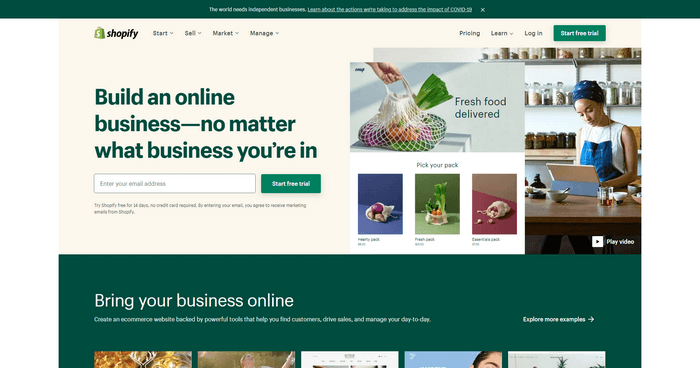 Say hello to the hassle-free store builder, if you haven't heard about Shopify then perhaps you live on Mars or just visiting our planet. It is extremely popular and offers you a subscription to software service that enables you to create a website complete with their shopping cart solution. It not only allows you to sell and ship products but also expediently manage your inventory.
Shopify, by far, is the best choice when it comes to handling big projects. It is neat, responsive, and delivers a terrific aesthetic appeal for multiple devices. Plus, there is no wonder that it has a significant online community for users, developers, and partners.
Tumblr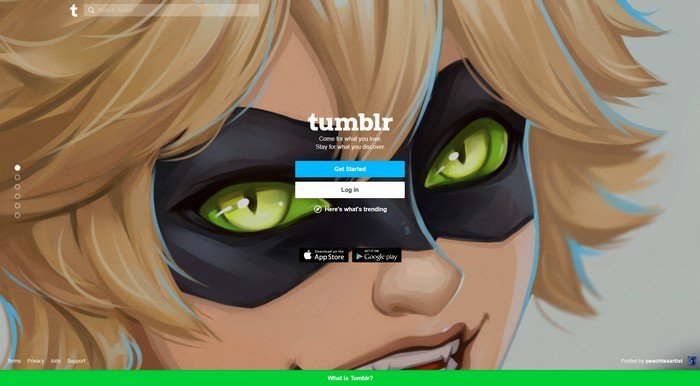 Tumblr – This American microblogging and social networking website were founded by David Karp in 2007. Their service allows you to post multimedia and other content in the form of short-form blogs. Plus, you also get the ability to make your blogs private.
No doubt, it is quite popular amongst many users, and as a free blogging platform offers you social integration that makes it quite fun.
There is a strong user base even though Yahoo acquired it in 2013. There are several free and premium themes to choose from. You also get custom domain names for your Tumblr blogs.
Weebly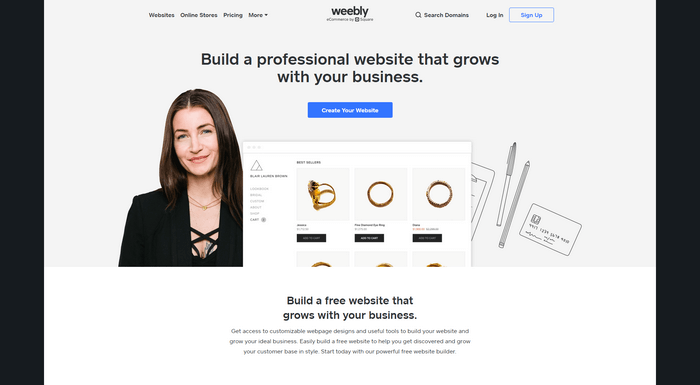 Website builder with complete hosting capabilities, Weebly offers you the ability to create your websites using pre-designed templates that incorporates a drag-drop page builder. However, Weebly has limited e-commerce support, but they offer you custom domain names, and that is always an advantage.
Weebly is straightforward to use, and it's an intuitive website builder that has been utilized to create more than 40 million sites. Their free plan, however, places a small and gray-colored banner at your website footer, which looks good actually. Individual domains can cost you $6 per month or more when choosing a personal plan.
Wix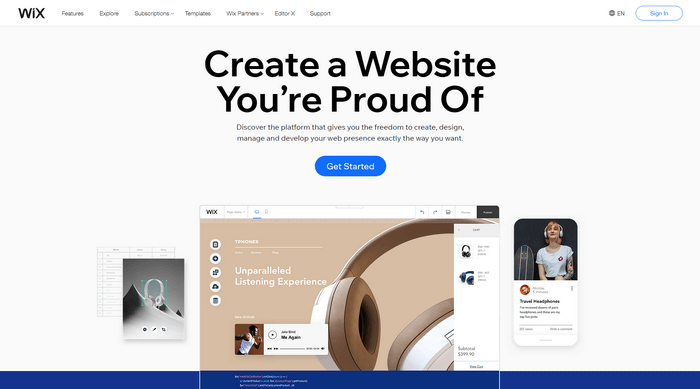 The Israeli software company that has got everyone watching their ads on YouTube, Wix offers cloud-based web development services. Users are enabled to create their HTML5 websites and mobile websites by utilizing online drag and drop tools. When it comes to designs, there is no question that Wix offers you the most flexibility than all other alternatives.
So while WordPress also provides a generous range of designs, however, Wix makes them much easier to manage. It can all be achieved through a click of your mouse. There is no need to deliver loads of tedious work and to put effort into building your custom code. Wix is on another level when it comes to convenience and facilitating your needs.
Conclusion
With more than half of the population addicted to the internet, there is no wonder that businesses are actively putting effort to capture the attention of audiences by going online. E-commerce model of business is, therefore, quite lucrative these days.
A CMS can thus be your primary solution to manage the content of your websites and create your blogs. We hope this post was able to offer you some delightful insights regarding the best CMS WordPress alternatives. For more questions, do let us know your feedback in the comment section below.