When you are coming up with a website, especially for the very first time, you may primarily focus on choosing a responsive template, getting an advantageous hosting service, creating qualitative content, and more.
However, seldom do you may concentrate on internet laws, right? Honestly, such is not the case with only you but a majority of people. Just like the offline world, there are legal limitations for businesses in the online domain as well.
Unfortunately, not many people know about these laws and they end up breaking them. Just so you could be more cautious while dealing with things online henceforth. Here are top 10 most commonly broken laws of the internet by several websites. Have a read!
1. Copyright Violation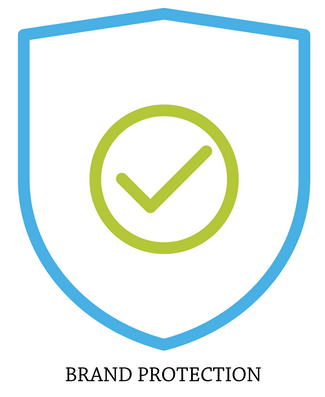 Not just this is a big one but also one of the most commonly sued controversies of the media sharing on the internet. While there might be some of the most common copyright infringements, there are some such things as well that are indirectly violated.
As far as your newly built website is concerned, right from qualitative content to attractive pictures, you would require several things to make it appropriate, right? While you may think taking a picture from Google and using it on the website or copy-pasting content from another site on yours is not a big deal, such activities can seriously land you in big troubles.
With such issues, you can be charged guilty under the plagiarism activity and may even be forced to shut down your website. Therefore, to save yourself from such hassles, you can take an approved license before publishing anything on the website.
2. Fraud of Identity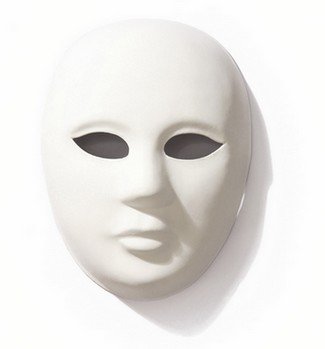 Now imagine this scenario – you have started a new brand and have different contact numbers of email Ids. You may consider putting one number or ID on your social media platforms and displaying some other on your website.
While you may want to make sure that your customers reach out to you without any hassles, you might not realize that you are breaking an internet law. Yes, that's absolutely correct. Not providing appropriate and same information on every platform is a minor case of fraud.
Therefore, it is required that you share the same information, including email ID, contact number, and address everywhere you are present, be it a website, social media platforms, or even if you are executing an email campaign.
3. Not Putting Website Disclaimer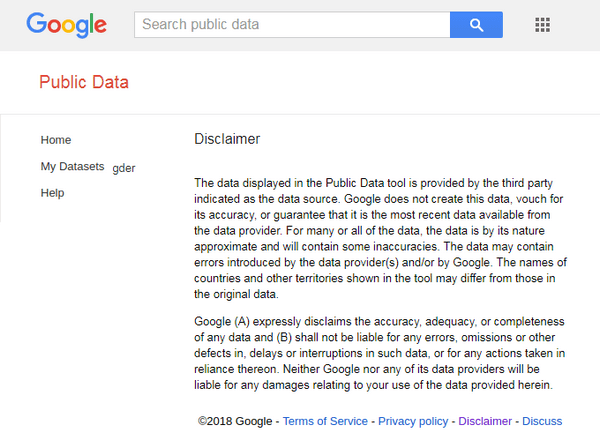 Most of the times, websites don't even care about putting up a disclaimer page and privacy policy to help visitors clear out the obscurity from a particular aspect. Not realizing the fact, in this way, they don't save their time but break the law.
If you own the website and you find some sort of error displaying there. It becomes your responsibility to notify your visitors regarding the same. Not just that, but even if you are promoting a particular product or service on your website, unless you aren't taking the guarantee, you must put up a disclaimer on the website communicating the same to your visitors.
Upon neglecting these minor details, you would be held responsible if there is a significant loss or damage caused to your visitors through your website. Therefore, to be on the safe side, it is recommended to put appropriate disclaimers.
4. Not Putting Formal Policies
There is an abundance of companies floating out there without displaying any specific policies explaining the use of the website and adequate intellectual property protection procedure. Unfortunately, this neglection can lead to several legal problems in the future.
Therefore, it is essential for companies to put up detailed written policy as well as the procedure before a problem comes standing tall at the head. You should mention the procedure of using customers' data in detail so that there isn't any obscurity.
While a majority of companies take this as a tough challenge, creating a privacy policy isn't really that difficult. On the top of that, for WordPress users, it's even a plain-sailing. You can simply use privacy policy plugins, and things can work out really quick for you.
5. Breaching Privacy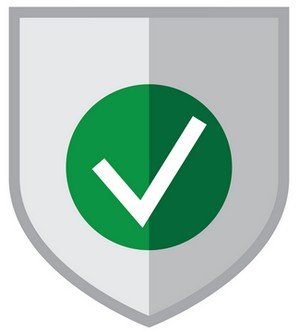 In most of the cases, even though companies have updated detailed and systematic privacy policy, they fail to adhere to it. While they may think that using confidential information in a non-stipulated manner wouldn't do any harm, that's where they go wrong.
Not just the monetary damage is high in such cases. But also, such privacy breaches also come with bad publicity and tarnished image in the market. It is true that several small breaches go unnoticed, however, if you are utilizing the data for major work, you will surely be taken under liability.
Therefore, not just it would be essential to put up a detailed policy of privacy. It is even equally important to stick to the clauses mentioned in there in every situation. This will also help generate trust in the internet market.
6. Breaching Security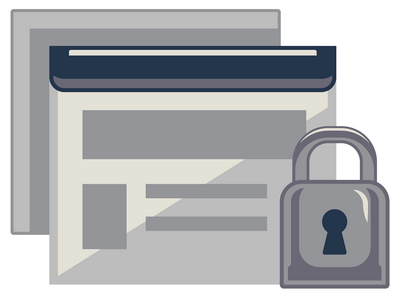 Whether you have an idea about it or not, but bad security arrangements can lead to massive damage as equal to several times multiplied value of your entire company. Generally, such breaches come from hackers, who either do it for profit or fun.
Even if you don't have any role in a security breach or don't even have any idea about it. You will still be held responsible only because you neglect the security aspect of your website. And, to tell you the truth, a majority of websites even take it for granted, resulting in major losses.
Since there isn't a single type of security breach but many forms of it. As a responsible owner, you should craft an appropriate plan that would match your website requirements and take care of its vulnerabilities. Adopt a stringent security policy, and you should add all the remedial protocols that would be applied in case there is a security breach.
7. Warranty Provisions & Refund Policy
Having an e-commerce website definitely calls for several types of policies to be crafted and followed. Out of all, refund and warranty policies hold the utmost importance. Right from what you are adding in these policies to how you are communicating the same to your consumers, everything gets monitored.
Generally, if your company has a refund policy that should be settled down within thirty days, then you'd have to notify your consumers the same. Also, if a person comes to ask for the refund or warranty policy. It is your responsibility to inform the person within 5-7 days of the query date.
Not many people oblige to such laws because they aren't even aware of them. So, make sure that you keep these things in mind if you are willing to create a huge profit out of your e-commerce store.
8. Not Paying Attention to Coordination
In the world of the internet, businesses are extremely dependent on coordination. You may even come under costly lawsuit because of this. If you have a huge team, not communicating their responsibilities to them adequately may result in them in thinking that someone else would be handling a particular task.
In such a scenario, if your key personnel fail to coordinate with each other. It may lead to several kinds of obligations. This entire situation wouldn't have been of much concern unless you were not a part of internet business.
Hence, you must ensure that your team has developed a chain of coordinated commands among one another. Your team must address IT issues on time. Report protocols and procedures, and more to keep your team coordinated and prevent losses to your company as well as to your clients.
9. Not Putting Terms & Conditions
Considering the number of policies that a website ought to have, terms & conditions is one of the most important ones. Since each website differs from one another, it requires a unique kind of terms & conditions page for every website.
Not having a terms & conditions page up and running on the website is another internet law you might be breaking without knowledge. Also, you cannot even knock off this page from your competitors' websites unless you aren't sure of what your business requires.
Make sure that you are putting a Terms & conditions page, with everything mentioned quite clearly and adequately.
10. Not Considering Net Neutrality
Last but not the least, not adhering to net neutrality is another internet law that you might be breaking unknowingly. This law makes it clear that your website should be accessible to every person equally, including disabled ones.
So, if you think you haven't created the website by keeping the requirements of the disabled in mind. You may have to work all over again on your website and make it equally accessible for every person.
Conclusion:
Executing an online business or creating a website may seem very fascinating. However, everything comes with a responsibility. Such internet laws, if broken, can push you in a bit of trouble. Therefore, it is important to keep an eye on them while creating a website.
Be it privacy policy plugins or any other tool; there are several resources available for you to keep these laws in order. Just stay cautious and make the best of it.