Vlogging is like blogging, except instead of writing textual content, you use videos. It's becoming increasingly popular in all kinds of niches, including travel, lifestyle, cosmetics, food, hospitality, eCommerce, and more.
Essentially, if you can find a way to make videos about a particular topic consistently, you can start a vlog! With so many platforms prioritizing video over text these days, now is a great time to take up vlogging, either as an individual or to advance your existing business.
Benefits of Vlogging
There are many reasons to start a vlog, including the fact that videos are 74 percent more effective at generating leads than blogs.
Here are a few other reasons to consider vlogging for your business:
Increase traffic to your website
Have fun and show your creativity
Showcase a particular product or service
Increase engagement with your audience
Build your personal or professional brand
Reach a wider audience beyond your written blog
Be seen as a thought leader in your industry or niche
Starting a vlog doesn't mean you should abandon blogging entirely. Certain types of content work better on video, while other types of content work best for text. Having a combination of videos and blogs will help boost SEO and increase organic traffic to your website.
Tools to Set Up Your Vlog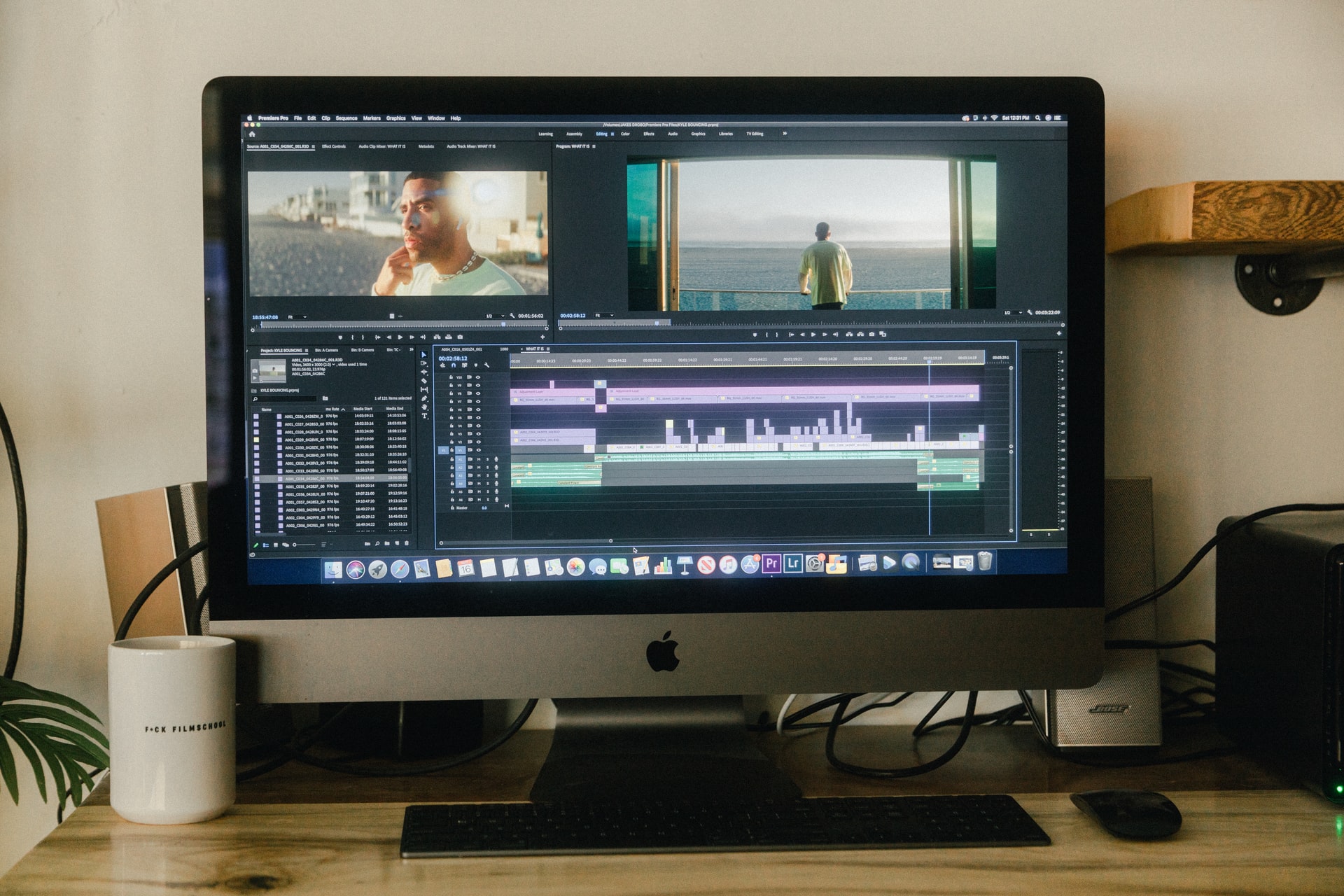 Unlike blogging, which only requires a laptop, you'll need some additional equipment to start a vlog. Fortunately, a lot of equipment is easy to find and relatively inexpensive.
Vlogging Essentials
These are the tools you absolutely need to have on hand before you start your vlog. Without them, you physically can't create videos to post online.
Video Camera
This is an essential tool you'll use for your vlog. After all, you need something that will capture your video! Today's smartphones are high-tech enough to work, at least initially. However, you'll likely want to invest in a higher-quality camera eventually. Look for an HD recorder that can capture images at 1080p levels.
Microphone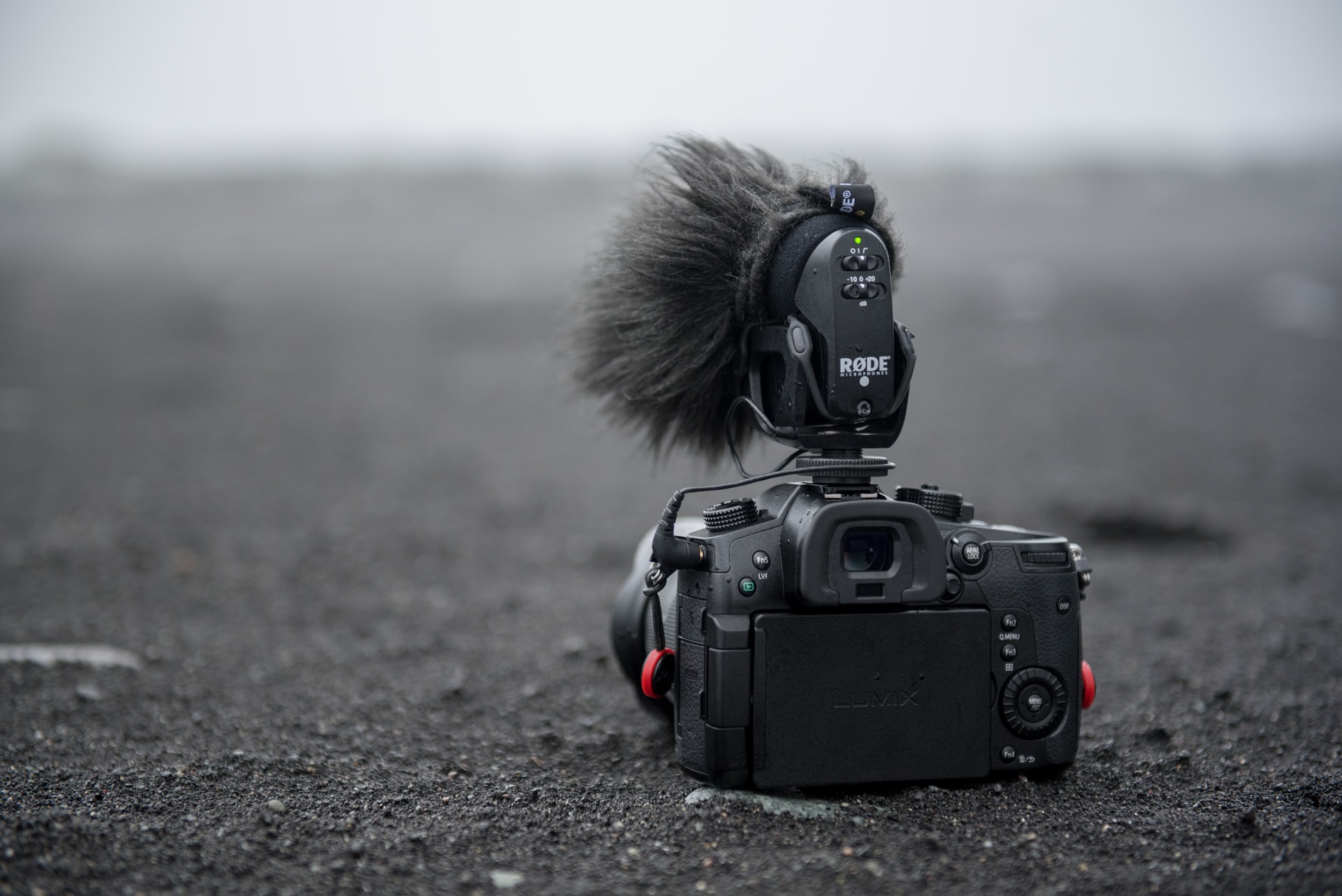 Your voice will likely provide the narrative for your videos. So, in addition to the mic on your phone or camera, you'll want an external microphone. Look for an anti-static microphone with built-in background filters.
High-Quality Laptop
Videos take up a lot of storage space. So, you'll need a laptop that has enough space to render ample footage and audio files.
Video Editing Software
You're not going to shoot the perfect video in one take. Even professionals have to go through editing! Online video editing software, like Adobe Premiere Pro, Movavi Video Editor Plus, and Final Cut Pro, let you cut your videos and add graphics, text, music, audio, and more to them. Even the most amateur videographer can produce a professional video using these tools!
Courage
It's not as easy as it looks to get in front of a camera. You'll need some additional courage to create a video, edit it, and publish it for the world to see. We believe in you!
Optional Vlogging Tools
Once you get the hang of vlogging, you might decide to improve your setup. Here are some optional vlogging tools that can help you get to the next level.
Green Screen
If you like adding backgrounds to your videos, consider investing in a green screen. Then, you can shoot your video before editing it with whatever background you want. You can find portable green screens for as low as $10 or more stabilized green screens for hundreds of dollars.
Professional Lighting
Your home office just isn't set up for professional videography. Fortunately, you can buy professional lighting sets for vlogging to ensure you and your products look fabulous no matter what setup you have.
Soundproofing Materials
With professional soundproofing equipment, get rid of background noises (like the garbage truck or the neighbor's dog). Many paid YouTubers pad their studios with soundproof foam paneling to ensure their videos have professional-level audio.
Starting a WordPress Blog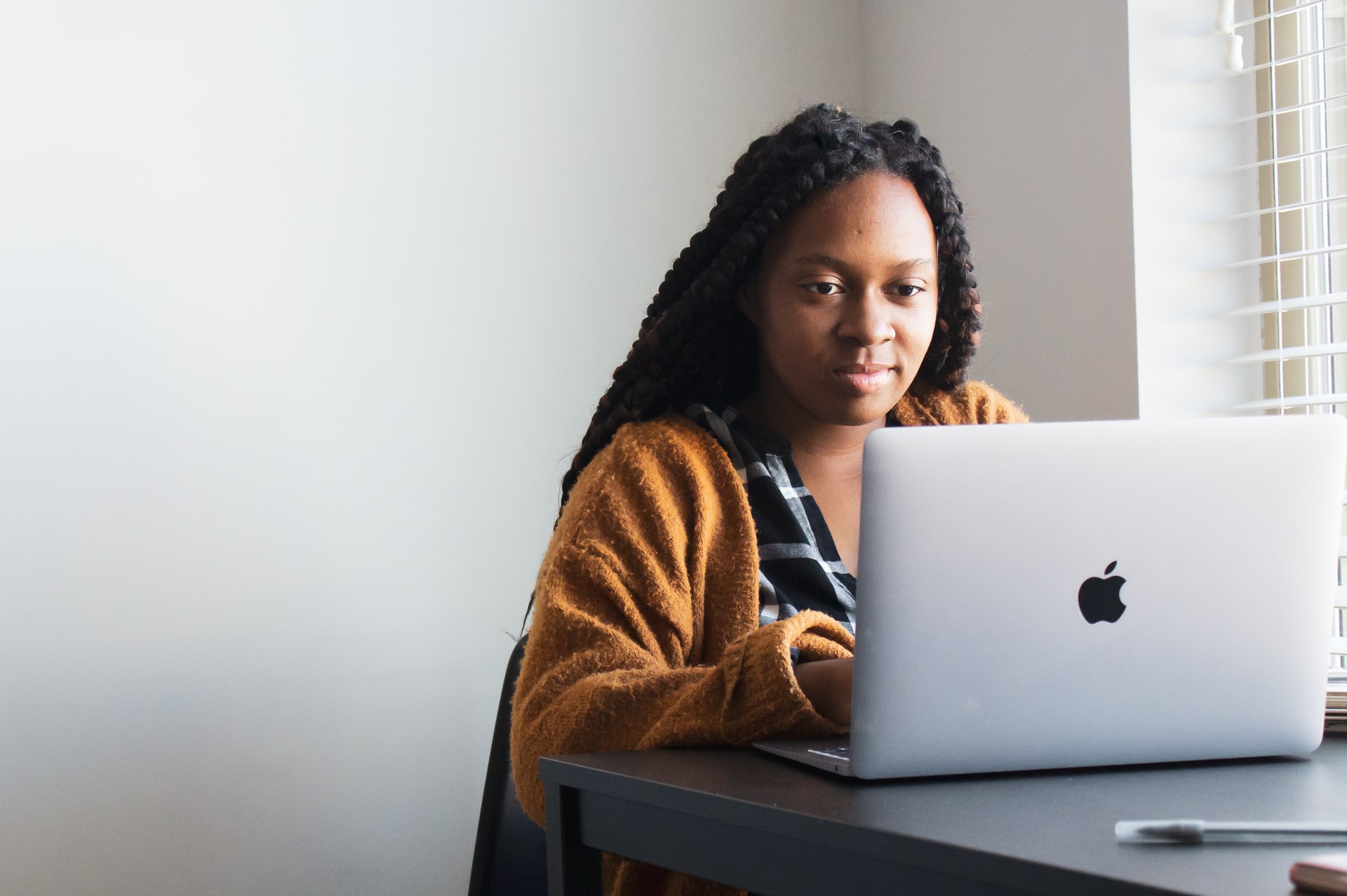 A lot of people only use YouTube to publish their videos. This strategy leaves out the potential to drive a lot of traffic directly to your WordPress website.
That's right—you can use your blog to post blog articles as well as video content. Vlogging themes make it easy to embed videos directly into your website for a seamless viewer experience.
If you don't have a WordPress blog yet, it's easy to get started. If you want to take a more in-depth look at building a WordPress website, it could be worth checking out top online courses in WordPress development. Here's what to do to get the basics out of the way.
Step 1: Pick Out a Domain Name
Your domain name is the same as your website name. Choose something that represents what type of content you will be publishing. It should be easy to remember, so people can type it into a search engine and quickly find your website. If you have a WordPress plan, you can get a domain name free for an entire year.
Step 2: Choose Your Web Hosting Provider
Every website needs a hosting web service. WordPress has several recommendations that you can use to get started.
Step 3: Pick a Theme
Your blog's theme determines how it looks. While WordPress offers several free themes, it can be worth paying a little more to get one that's more customized to suit your purposes. For example, some themes are more vlogger-friendly than others. Check out the themes Vlog, VideoBox, and BeTube.
Step 4: Get Started
Now you're ready to publish your first post! WordPress is intuitive, so it should be relatively easy for you to start blogging or vlogging. Refer to your theme's guidelines if you have any questions about publishing videos to your blog.
Step 5: Share Your Blog With the World
Once you have your blog set up and have at least one post published, it's time to share it with the world! You can easily share your blog on all your favorite social media sites to boost traffic and engagement.
You can also host live streams, create a YouTube channel, and build a fan page on Facebook for additional promotion. Of course, the more you promote your blog and vlog, the more followers you will get.
Vlogging Ideas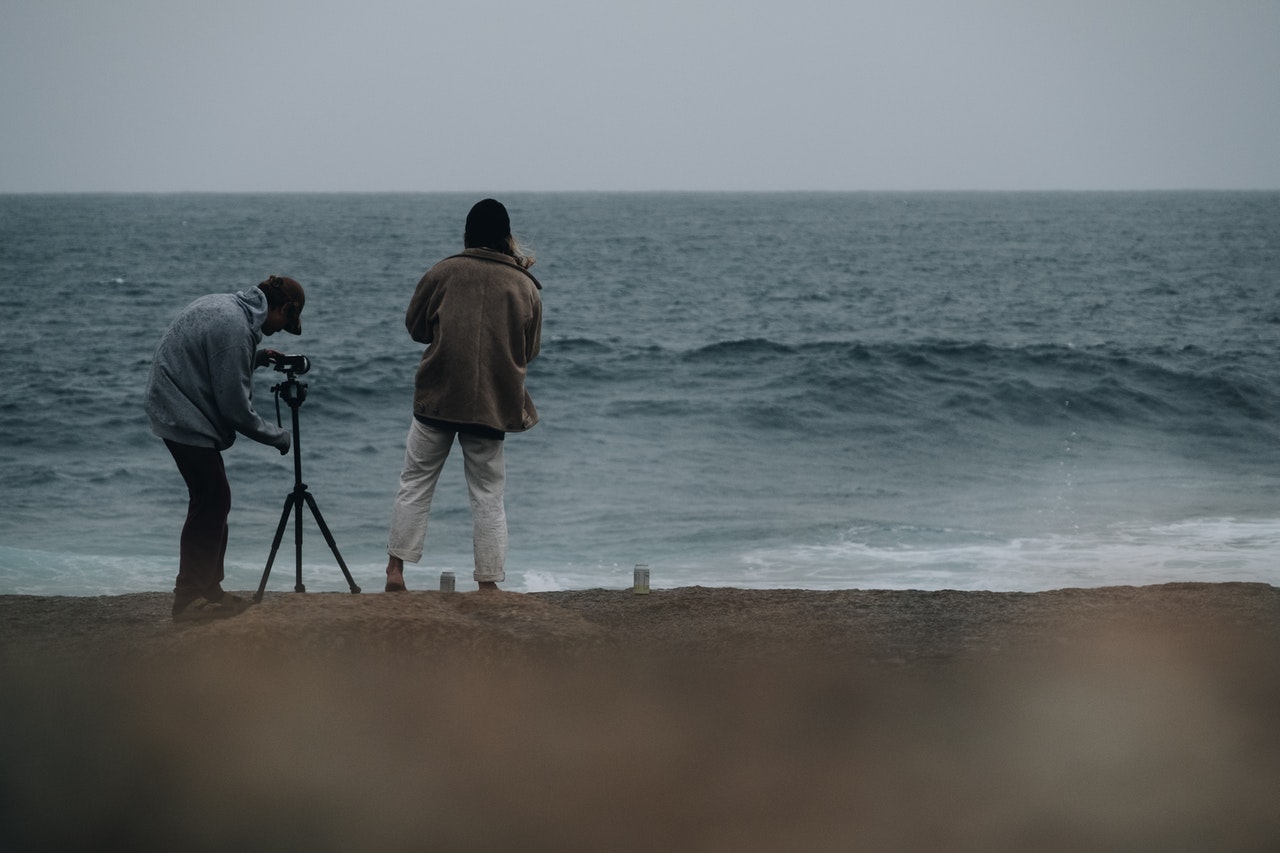 You've set up your blog and have all your vlogging equipment. Now comes the hard part–choosing a topic to vlog about.
Here are some video ideas to get you started, based on some of the top secrets for video marketing. Remember, though, that vlogging is all about being creative and authentic. If you have a new idea for a video that you think your viewers will love, go for it! Also, be open to hearing what your viewers have to say. They might surprise you with innovative ideas for new videos.
Product Reviews
People love seeing how products work before they buy them. Create product reviews that show people the good, the bad, and the ugly sides of products in your niche so they can decide whether or not they want to buy them. If you're an independent vlogger, this is an excellent way to build partnerships with brands so you can monetize your vlog.
Personal Experiences
Share your journey with the world, whether your blog is focused on traveling, fitness, parenting, building a business, or anything else. People follow vloggers who show their genuine selves to the camera. So be honest, be authentic, and be ready to share your personal story with your audience.
Tips and Tricks
Short videos are incredibly popular, thanks in part to TikTok's format. Sharing quick tips and tricks for your niche can be a great way to generate consistent content without spending all your time shooting videos.
You can combine vlogging with blogging using this idea. For example, you can have a blog post on tips for landing your dream job, then create a short promo video that shares your number one tip.
Bottom Line
Vlogging is a popular way to gain an audience, get traffic to your website, and monetize your business. WordPress makes it easy to create a blog that can host videos and help you publish both written and video content to your audience.