"What is wrong with me?", "why can't I think of something?", "I think I've lost the artist inside of me" are the usual expressions heard from the mouth of a creative person. It is dreaded by most of those who are working an office job and have tight deadlines and also for those who are freelancing.
Sometimes it happens that ideas do not come to the mind making a creative person feel frustrated and discouraged. From a writer to a designer, every creative person has experienced it. This troubling experience has many different names but commonly is known as a creative block.
So the Real Question Is How to Get Rid of a Creative Block?
Honestly, it happens to all creative people once in their lives, so there is no getting rid of it. But there are certain ways that can help to overcome a creative block. Here are eight tips that can help you recover a creative block.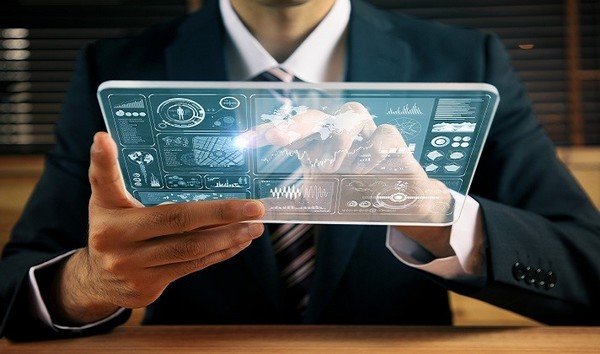 1. Loosen Up
Working a 9-hour job have tight deadlines that a designer has to meet to get the things right. But they forget that drawing and designing are not done right on a single line. It not symmetrical like geometry, nor is it like a mathematical equation. It's a process, that needs a clear and relaxed mind to come up with something creative.
Start designing by simple sketching. Grab a pencil and a paper and draw abstract figures shapes and figures that have some resemblance to what you have to make. Once you all loosen up and your mind into drawing it becomes easier to design on the software.
2. Get Inspired
Inspiration is an essential factor for creativity. If you are a designer, you need to get motivated. For example, you're making a character for your new project but cannot figure out what should that character be like. This is where you need to be inspired by someone to make a character that has all the traits that match the person you're inspired with. Go out, take a camera and take pictures of people. This might help you loosen up and get inspired.
3. Look for a New Angle
You are a designer! Thinking outside the box is your job, and you're well aware of it. But what happens when you're out of all out of the box ideas? You start to search the digital world or in simple words, use the internet. You can get various ideas from the internet.
For instance, if you're designing a logo, search for any logo maker free online to make it work for you. Get inspired and create an original logo design for your project. Creativity just doesn't knock on your door. You have to get out of your comfort zone to find it.
4. Go for a Walk
Getting fresh air is the best way to clear your mind. Fresh air has more oxygen than in your house or workplace. It helps in relaxing your brain making you feel fresh than before. As mentioned above, creativity needs a lot of critical thinking. Therefore it is necessary for a designers mind to be clear of all worries and problems.
There is nothing wrong in taking a little you time. It is crucial for designers to let go of all the useless and disturbing thoughts they are having whether personal or professional.
5. Music Can Prove to Be a Lifesaver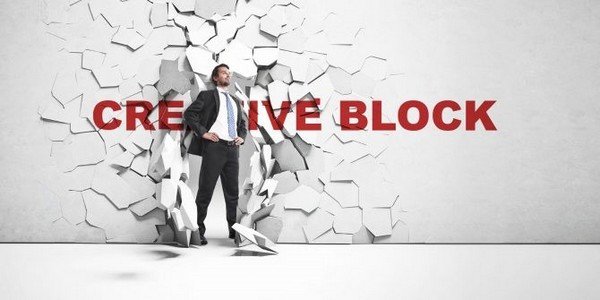 Listening to your favorite songs can help you escape all the distraction. It is the best distraction for anyone who wants to avoid the real world and step into the unconscious world of your mind. This is when creativity can strike, and you can work better avoiding the creative block.
Match your song list to your current mood or just fill in the songs with catchy lyrics, either way, it will benefit your creative insight.
6. Don't Overthink It or Doubt Your Design
If you are a designer, then you should have the confidence to speak your mind. Self-doubt is one of the causes of a creative block. Working at a full-time job can be a lot stressful and over thinking your designs can lead you to doubt your design.
Overthinking on a design is a waste of time, so don't stress yourself over a design. Whenever inspiration strikes start creating. You'll be surprised how quickly your visions and ideas come to life.
7. Think of Changing Your Routine
Re-imagine everything in your room or your cubical. A creative block is a perfect time to redesign your place. You can think of it as a way to get rid of the tedious and repetitive part of your life. Changing your routine will give you a new vision a new perspective of looking at things and hats may be where you'll be inspired to create a masterpiece.
8. Sleep on It
Although it is devious to sleep while working but it helps especially when you have a creative block. Let the dreams or nightmares do your work for you. Sleeping means that you are in a state of relaxation. Some of the best ideas come when you're relaxed. Whether your dream was a good one or t doesn't make any sense, you will wake up relaxed and refreshed with a great idea at the back of your mind.
A creative block, being a temporary part of your creative life is unavoidable. So don't fret on losing your creativity! You've still got it behind the big wall. Just wait until inspiration hits and break this wall and your mind will be flooding with creative designs.