How would you know whether your users are liking your product page, homepage, etc?
Being an e-commerce store owner, it's vital to know the pain points of your store.
So, how do you narrow down to the best version on a web page?
Well, you'll have to A/B test all the important pages of your website.
What is A/B Testing?
It is defined as comparing two versions of a webpage to see which one performs better. The performance is often based on the conversion rate – the webpage that generates the most sales is the one that's chosen by the firm.
Since there are plenty of online tools that can be used for A/B testing, choosing the right one can be difficult. Luckily, this list provides you with 6 of the best tools that you can choose from.
Top 6 A/B Testing Tools for Your E-Commerce Website
HumCommerce

HumCommerce is a trending e-commerce conversion optimization tool that you have to get your hands on. It provides a free plan as well, which gives you access to all the features. HumCommerce integrates will all the top e-commerce stores such as WooCommerce, Magento, Shopify, etc.
With HumCommerce you can set up experiments to compare two versions of your landing pages. You can also compare landing pages to find which buttons, color schemes or website copy works best to increase conversion rate.
Using the experimental data you can optimize your website for maximum conversions.
Google Optimize
This is a well-known, easy, and the most commonly used multivariate testing tool. Optimize gives you various goals to guide your SEO experiments; for example, instead of going for a certain keyword, you might choose another one based on its relationship to your personal business objectives.
It analyses the information using Bayesian statistical methods and changes it to a detailed and clear report. This tool also works well with many different A/B analysis tools like SiteCatalyst, Crazyegg, Kissmetrics, and others.
The featured API makes facts flow easy. It also supports market segmentation and allows you to group users according to their characteristics and preferences. The platform also turns your creative changes into instantly generated and deployed code. In addition, the platform lets you do song engagement, clicks, conversions, and sign-ups.
Unbounce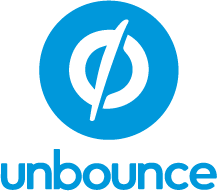 Unbounce has over 85 website templates to help you set up your testing sites. It permits lead creation for improved sales and electronic mail campaign, and it can be integrated with WordPress. Its capability to expose real data enables users to increase the number of conversions. It also comes with a notable feature of multi-person and consumer control.
Marketers often refer to unbounce as the "DIY touchdown page platform" because it allows you to construct, publish, and take a look at responsive touchdown pages. With its friendly and easy to use interface, you don't need any programming skills to make it work.
Intercom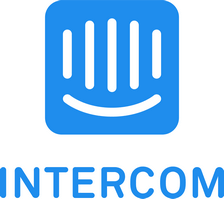 Intercom allows you to look at A/B check chat messages. Chat messages are a superb manner to interact with your internet site visitors to grow your conversion price or simply get their email deal so that you can market to them.
It allows you to talk to your clients at any time and make sure that they return to purchase your products. It also has an automation feature that allows you to set the time and date of when you will send your clients messages.
VWO (Visual Website Optimizer)

VWO is among the simplest A/B testing tools with a totally easy installation procedure. It lets the user create more than one variations of the internet site fast. The system also allows you to operate an optimization program that continuously improves user experience and makes them more likely to give a positive response. It also has notable dashboard features which give information to comprehend what lures the visitors more.
This tool also permits you to make online campaigns and works on multiple systems. It can be used in the conversion tracking and setting up conversion monitoring for a website. The procedure is simple – just input in the favored URL, specify the conversion goal, configure test settings and you're all done.
Adobe Target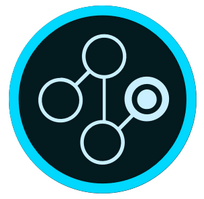 Adobe target allows A/B checking out from everywhere and everywhere. In fact, the functioning of this tool is straightforward. You just need to choose a cloud package, pay for it, and begin personalizing your marketing content.
In addition, achievement metrics can be selected from Adobe Analytics. It also supports factorial inspection to comprehend the components for real-time targeted content. Optimization can be elevated from the net and mobile to different digital channels.
Conclusion
With these A/B analysis tools, you'll find an optimally efficient website in no time and increase your conversion rate. Most of them are fairly easy to use and don't require you to have any prior programming experience.
Thanks to the built-in features found in marketing software these days, most of these tools are easy to integrate into your system. In fact, they all offer cloud storage so that you don't have to purchase and maintain a different server for them.