In most cases, WooCommerce is used to create retail stores, and many of them are insanely successful. However, with the rise of dropshipping businesses and the general growth of the online market in the age of the Internet, B2B WooCoommerce wholesalers are becoming more and more common.
If you're considering becoming one yourself, we recommend reading the following section on B2B e-commerce in general.
What is B2B E-commerce, and How Is It Different From Regular E-commerce?
B2B or Business-to-Business e-commerce refers to a model of business where transactions take place between two businesses. One of the parties is usually the supplier of materials, and the other turns them into the final products and sells them. In recent times, however, wholesalers are becoming more popular. This means that the supplier sells finished goods in bulk while the other party sells them for profit.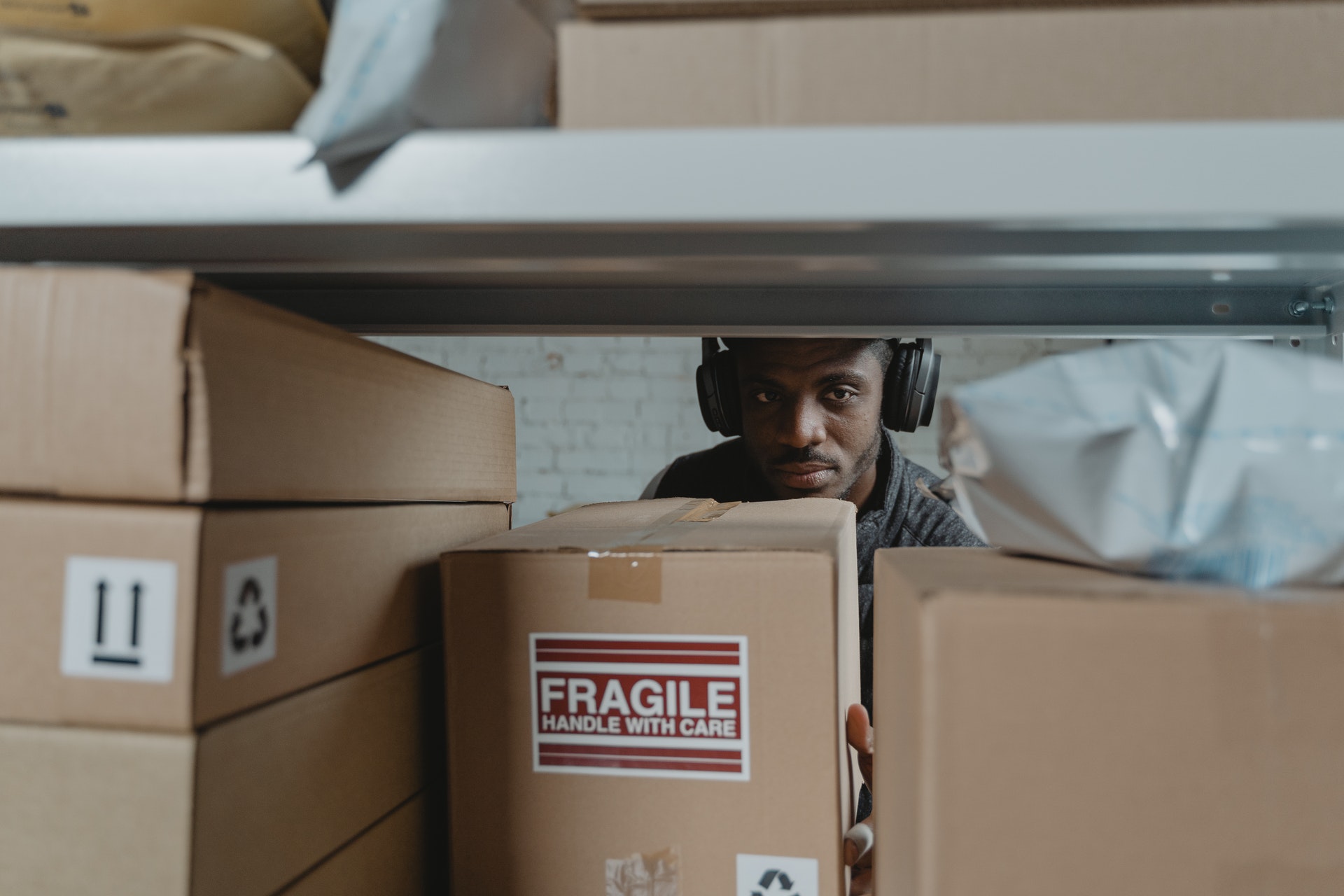 This sort of business model is very different when compared to regular e-commerce, mainly in that it never deals with the end-buyer directly. If you choose to go the WooCommerce wholesale route, you'll deal with pricing negotiations, discounts based on quantity, custom billing, etc.
WooCommerce is a great solution all around to create a business of this kind. It's tried and tested, it's comprehensive, and offers the possibility of creating vastly different catalogs through tags and catalog hierarchies.
What Do You Need to Build a WooCommerce B2B Wholesale Store?
If you opt for this business model, you'll definitely need to add some extra features to your store that are not included within the basic WooCommerce package. After all, B2B is quite different than direct sales.
Some of the features you'll have to include are:
Multiple pricing levels
Role-based pricing
Varying prices for your products
The ability to approve users when they register as a B2B buyer
Applying discounts based on quantity or fixed discounts in general
Best WooCommerce Wholesale B2B Plugins
All of the requirements and features we've just listed might seem like too much to handle, and they might be. But there's always an easier way. And in this case, it's organizing your store through plugins.
Before installing store plugins, do not neglect the importance of security plugins as are WP Login Lockdown and WP Force SSL to ensure the security of your WooCommerce site.
Today, we'll review two top-rated plugins that help in setting this sort of business up. The two plugins are B2BKing and B2B & Wholesale Suite. These two powerful additions can do most of the grunt work, so let's get straight into their reviews.
B2BKing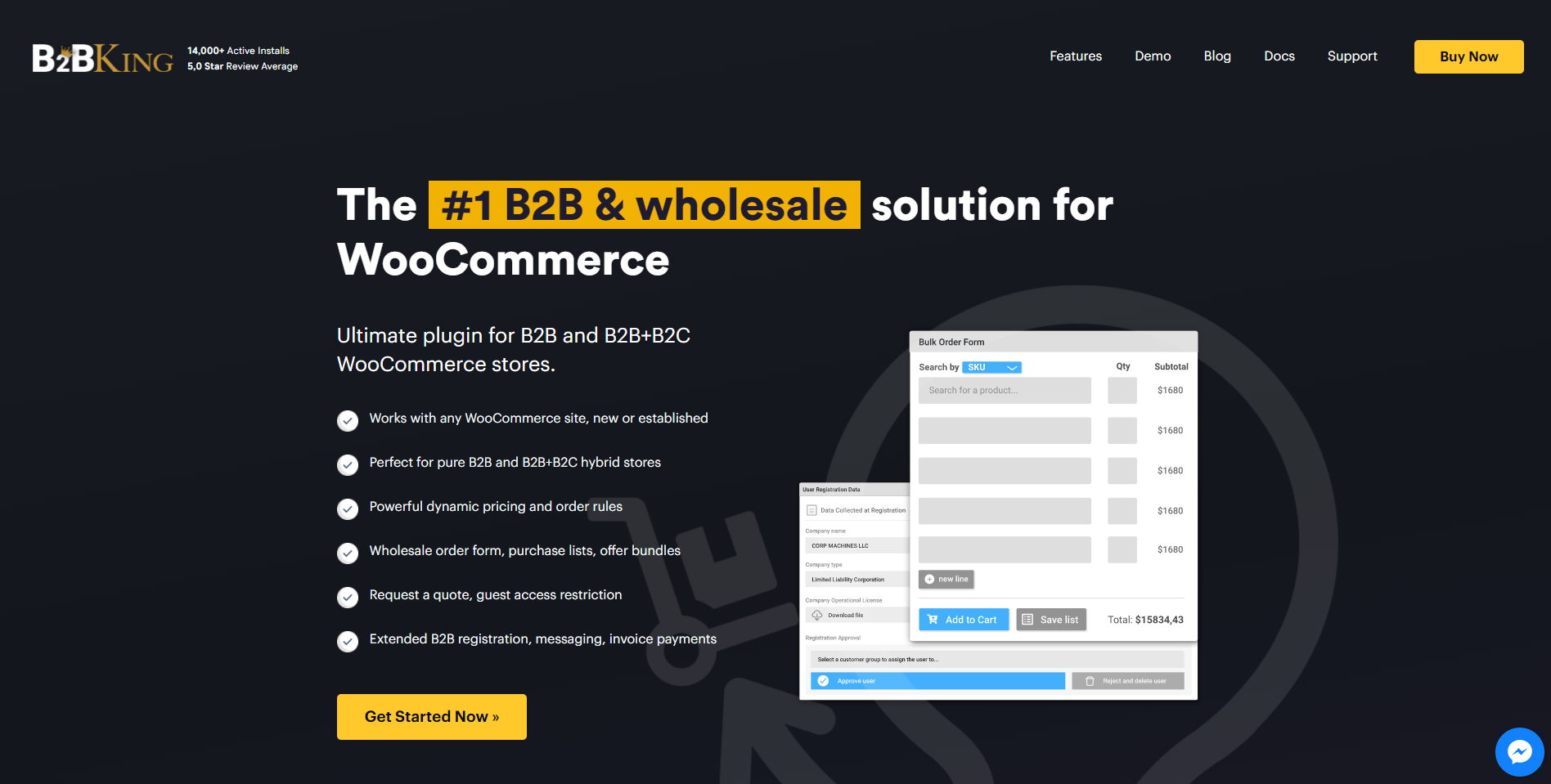 B2BKing is a multi-purpose plugin with over 130 features. All of them can be used to your advantage to further your business and set up a B2B store much more easily. This plugin's primary purpose is to complete everyday tasks instead of you. It can perform a massive set of functions ranging from simple tasks to more complicated ones like handling VAT and tiered pricing.
This is a freemium plugin, meaning that you can choose either its free or its paid version.
The Free Version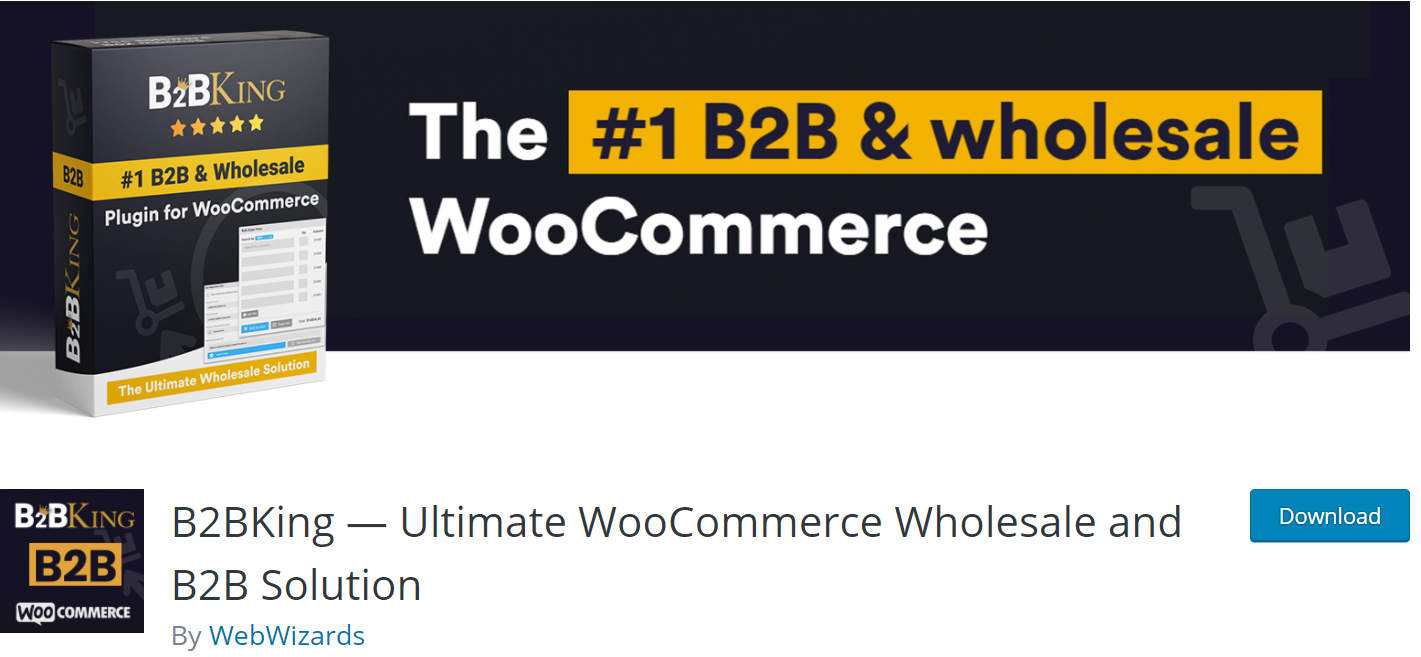 This version is, of course, a lot more limited when compared to the premium version, but it still comes with plenty of features you can use to your advantage. The free version could be a great starting point, and after you decide you like the plugin, you can always upgrade.
Features of the free version:
Wholesale prices – This gives you the ability to assign different prices to the same product, up to 2 different prices in the free version
Enabling email notifications for freshly signed up customers
Implementing a dynamic discount rule
Setting up as many registration roles as necessary – These range from distributor to reseller, etc.
Managing shipment selections for logged out users
Managing payment method options for logged out users
Manual or automatic registration approval
While this is a good set of features, the pro version offers over a hundred additional ones, so let's take a look.
The Pro Version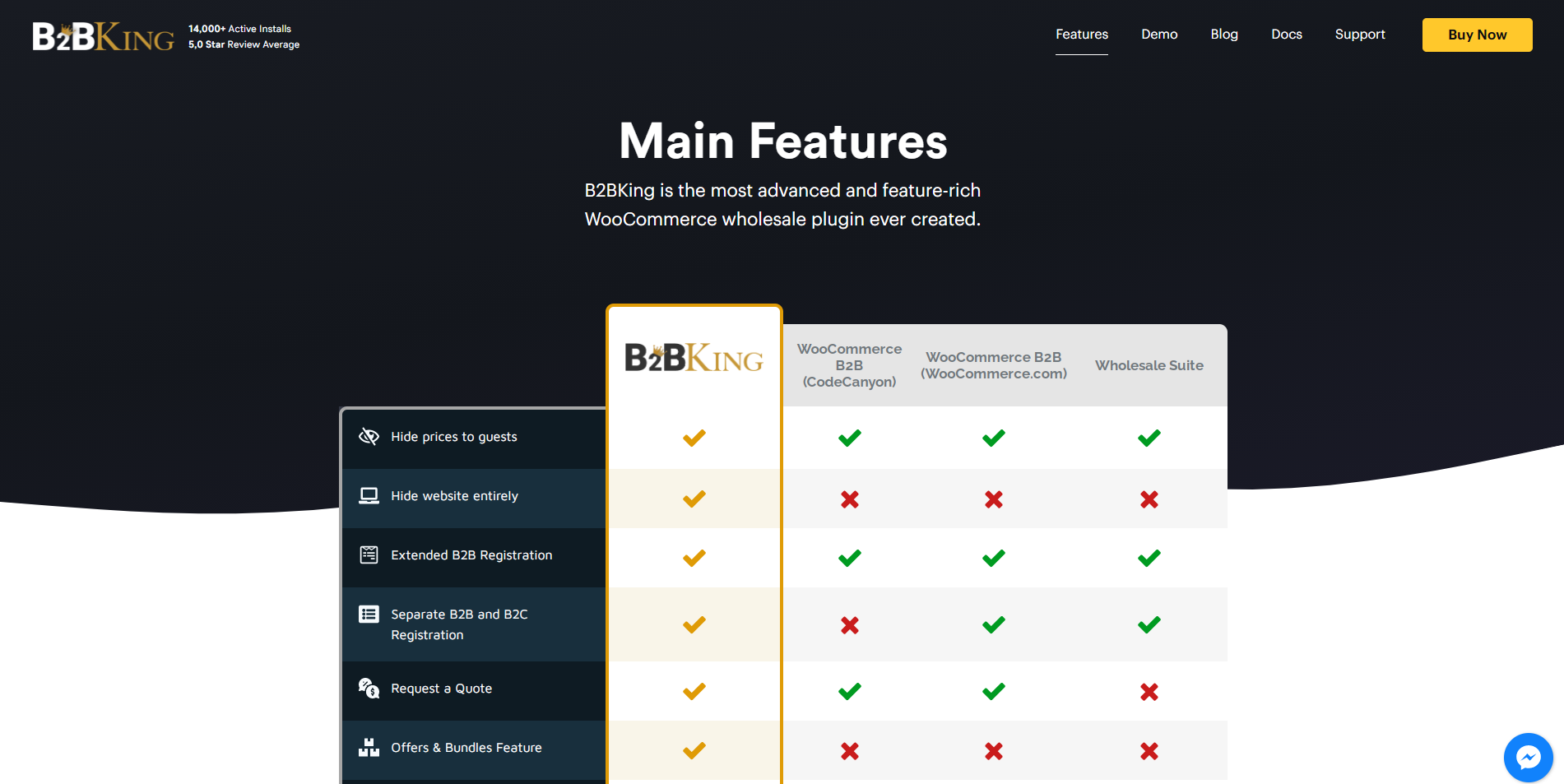 Considering the sheer amount of features this plugin offers, we'll just briefly go through some of the most important ones; you can research the complete list here.
Main features of the pro version:
Creating as many groups as you want
Messaging between the store and the client
Custom registration fields – This includes VAT numbers, company names, etc.
Dynamic rules for tax exemptions
Tiered pricing
A customized information table
Creating sub-accounts with their own permissions configuration
Wholesale prices displayed differently depending on the user viewing them
Custom fees and custom taxes
Minimum or maximum order for varying payment methods
A quote system that can replace the cart option
Creating your own rules for free shipping
How Does It Work?
We know what you're probably thinking, "How is this supposed to help me if I'm still new in the game?". Well, don't worry. In addition to explaining what this plugin does, we'll quickly guide you through some of the most vital features, as well as explain how to configure the plugin to your liking.
Groups
Creating groups through this plugin helps you manage permissions, users, and access. For every group that you create, you can control who can access the products, how much they're going to pay for certain products, and the payment methods they'll use to pay for them.
There are also options to manage any sort of fees, taxes, and product visibility.
Conversations
This is a vital part of the plugin as it allows you to further improve the personal aspect of a B2B wholesale store.
There are three types of conversations you can find under "My Account":
Inquiry
Message
Quote request – This can be either your standard quote or a custom one
Whenever either of these is sent or received, there'll be a corresponding email notification sent out. As a site administrator, you can start a conversation or reply to existing messages.
Offers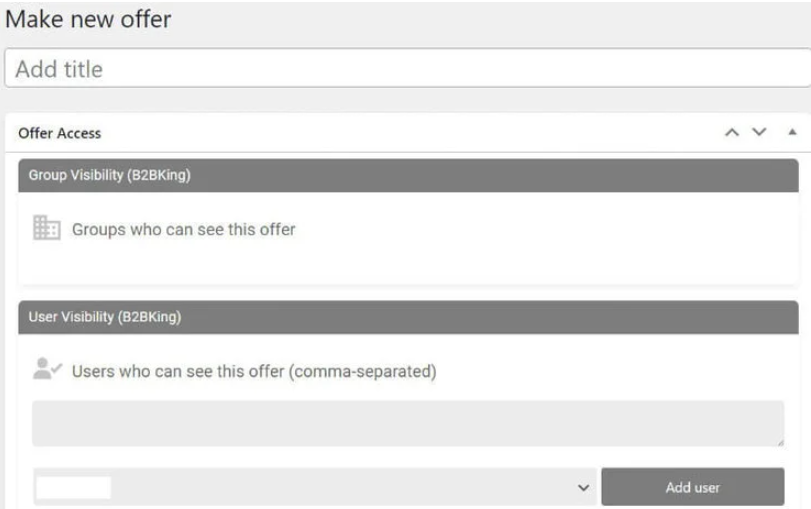 This feature allows the user to create custom offer bundles and present them to certain users or groups. You can customize them and choose the product, amount, and price. After you've created a bundle, the users can see it on their profiles and immediately purchase it at the set price if they so desire.
Dynamic Rules
Dynamic rules are one of the selling points of this plugin as they provide so many different options.
What you can add through this feature is the following:
Free shipping
Discount percentage
Discounts based on the amount of product purchased
Set a fixed price
Add taxes
Add tax exemptions
A minimum or a maximum of products that can be purchased at once
A rule that a specific product can only be bought in multiples
Hide the price for certain groups of users
Registration Roles
B2B wholesaler and customer don't have to be the only roles you assign. There can be multiple roles for different purposes. There's also an option to let some groups and customers have automatic approval, while others require manual approval.
Registration Fields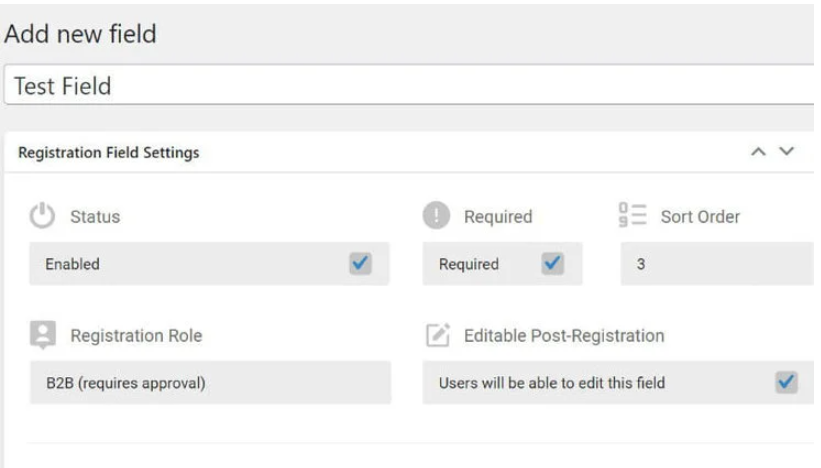 This one is pretty self-explanatory but let's just go over what you can do when creating registration fields. You can choose if a particular field is required for registration, the order the fields will appear in, the type of field (email, date, file upload, number, text, etc.), the field label, and so on.
What is important to note here is that the billing options are something you must pay attention to, as this dictates the relation of your chosen fields to billing.
Pricing
Now, as we've mentioned before, there is a free version of this plugin, but it is rather limited. So, if you want the full version, you'll be looking at a price tag of $139, which is a pretty reasonable price considering how comprehensive this plugin is.
B2B & Wholesale Suite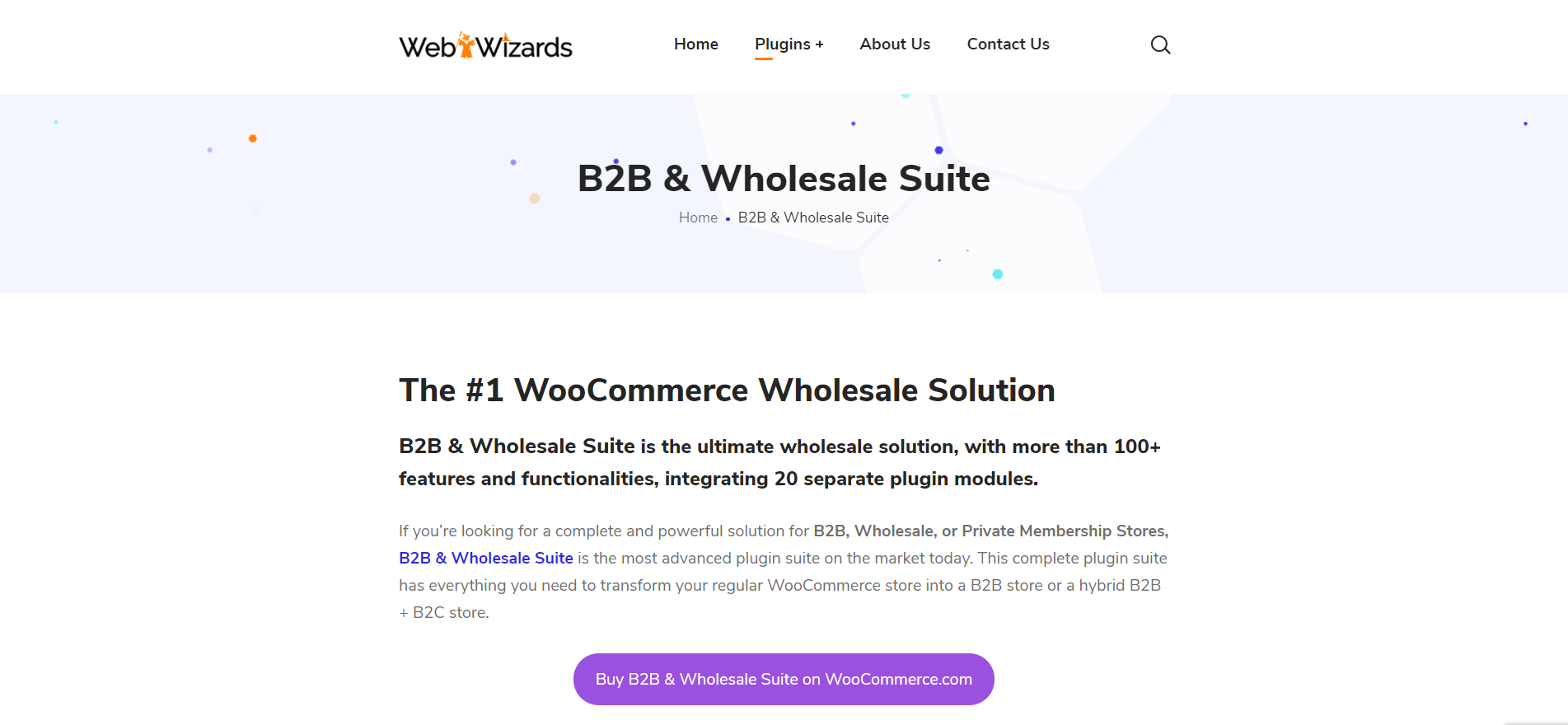 B2B & Wholesale Suite is another powerful plugin that could do most of the hard work when it comes to getting a WooCommerce B2B or B2C store on the right track. It comes with 100+ features and integrates with over 20 separate plugins. Plus, since you're getting everything packaged into a single product, your store is bound to run faster and smoother.
Some of its core features include:
Custom pricing
Tiered prices
Hide or show products by groups or user
Bulk orders
Registration fields and custom fields
The ability to separate B2B from B2C registrations
Tax exemptions
Different shipping and payment options
Paying via invoice
Adding product details and information tables
How Does It Work?
Just like for the previous plugin, we'll quickly say what B2B & Wholesale Suite's best features do and how to use them to your advantage.
Prices by Group
Just like any other business of this kind, your store will have different prices for different users. Whether that be because one store purchases more or they're paying for product branding, you'll have to assign custom prices.
With B2B & Wholesale Suite, you can create as many groups as you'd like and create custom pricing charts for each if you so desire.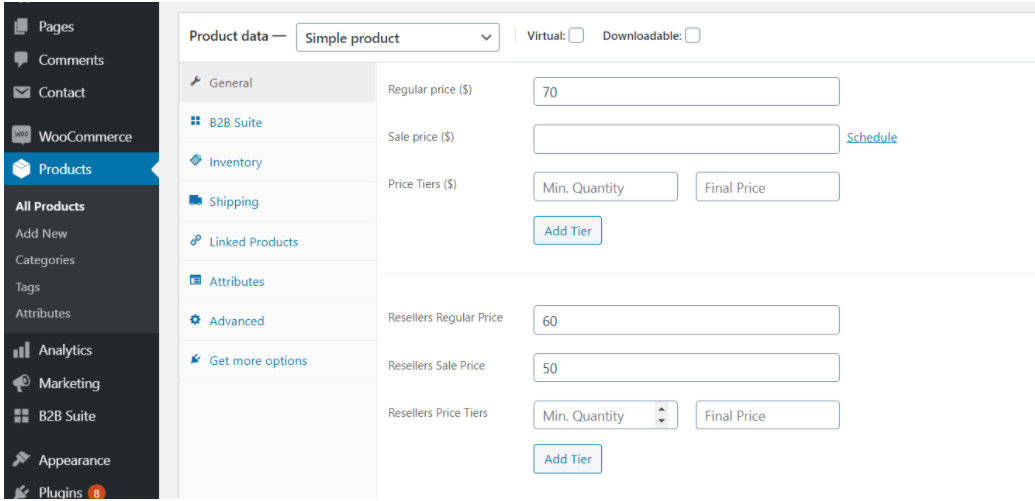 Besides just changing the prices by group, you can also add quantity discounts.
Guest Restrictions
It's effortless to set this feature up and what it does is the following: you can control whether or not logged-out users see the prices of your products. This feature will present logged-out users with a message saying "log in to see prices" or something similar to that.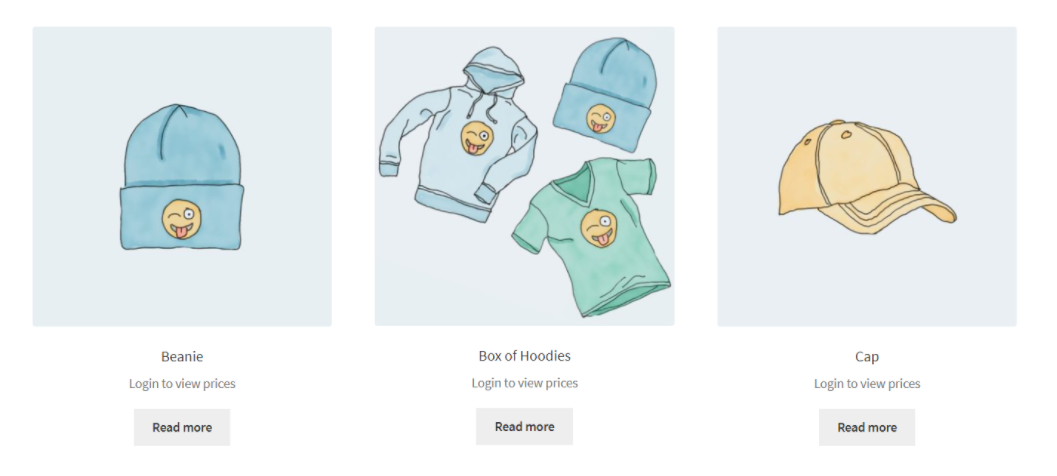 This is what shoppers will see when you enable the "Hide shop" option.
Registrations and Custom Fields
Since this plugin was created to cater to multiple different business types such as B2B, B2C, and hybrid, it allows you to create various registration forms such as wholesaler, reseller, factory, etc. All of the registration forms come with the following fields built-in; company name, VAT number, and postcode. But you can also create a custom field for additional information if your business requires it for one reason or another.
Plus, there's even an option to request the VAT number of a customer right on the registration form, so it'll show up on the invoices.
Rules System
Much like B2BKing, B2B & Wholesale Suite allows users to implement and configure more than a handful of essential rules.
These include:
Discounts – Either by the amount or other criteria
Setting up a minimal or maximum order
Setting up custom taxes and fees
Hiding the price
Free shipping – This can be modified by groups
Tax exemptions
Adding products with zero tax
Not being able to purchase products directly but instead having to ask for a quote
Discussions
As we've already mentioned, this is a crucial step for any B2B business as it's that level of personal contact direct sellers do not have. Using this feature, potential customers can leave you questions, message you or ask for quotes. The shop can also start discussions, as well as send email notifications when a message is either received or sent.
Shopping Lists

This a very neat feature as most B2B wholesalers have returning customers. By allowing them to create their own shopping lists, they can repurchase what they need quickly and restock before they run out. This also helps you know when you'll need to restock your own supply.
Product Details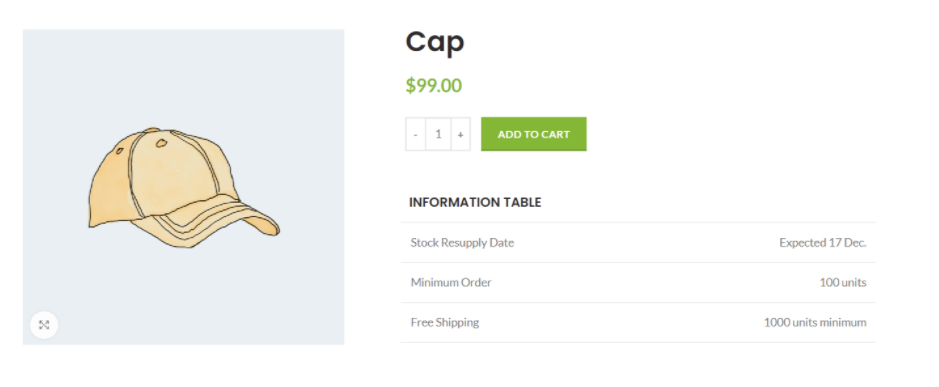 This is great if you want to have everything right in the open from the get-go. Your customers can know how many products they have to get in order to make a purchase, when the purchase is expected to arrive, as well as what are the free shipping options.
Pricing
The price of B2B & Wholesale Suite is $149. This might seem like a lot at first, but when you think about it, this plugin has over 100 features and integrates with over 20 separates plugins. So, all things considered, the price is reasonable.
Ready to Start!
Now that you know how to set up your very own B2B wholesale store, there's no stopping you from getting started and opening up a business. Both of the plugins we chose to review are excellent solutions at a reasonable price. But, if you're hell-bent on being a B2B wholesaler, then we suggest B2BKing as it was made specifically for that purpose, and you won't get stuck with a bunch of features you never use.
If you're planning on expanding in the future and going for a hybrid model, then B2B & Wholesale Suite is a fantastic choice.
If you have any other questions or queries, feel free to leave a comment below. Best of luck!