Logos have been around for a long time, but the process of designing and using them has changed quite dramatically over time. New technology, high internet speeds, and online apps have made it easier to create your logo.
Today, it's possible for anyone in need of a logo for their business or any other organization to design one using an online app and to begin using it in as little as ten minutes. But it wasn't always so.
Before the internet came to be used widely, businesses mainly had to rely on local designers to create logos for them. It was a long-winded and frequently expensive process. The coming of high-speed internet, cloud storage, and online design apps changed that in a very fundamental way.
Now it's easier than ever before to create your logo with online apps that give you access to a wide range of design templates and styles.
A Brief History of Logo Design Evolution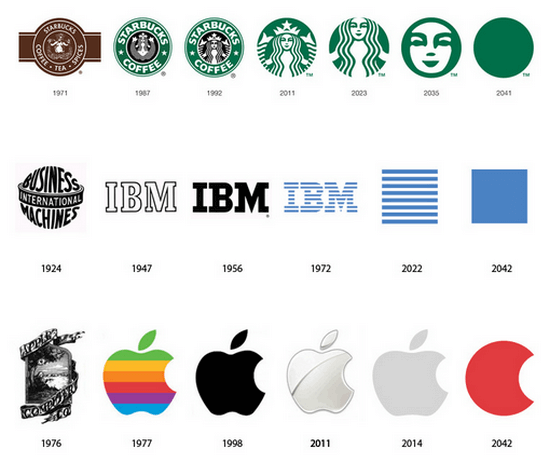 Without stretching the truth too far, we could see pub signs and the shingles that medieval professionals used to hang over their doors as the predecessors to modern-day logos. They used memorable but straightforward designs, combining images and text to symbolize a business and to attract clients.
But it wasn't that easy to find a painter – artists in those days were mostly underpaid and led a nomadic life. So if you were a pub owner needing a sign, you had to wait for a painter to show up in your area, and then provide him food and drink and housing until the sign was completed.
Fast forward to the nineteenth century and the origins of the modern era of advertising, and things became a little better organized. With mass production came the idea of branding and of building a strong customer base through brand recognition. Professional artists began to turn their hand to logo design, and by the early decades of the twentieth century, they were in high demand.
Some of the most famous and recognizable logos today – like Levi Strauss, Chanel, and the New York Yankees – date back to the nineteenth and mid-twentieth centuries.
However, well organized, the world of the logo design was still very limited until the internet came to be widely used. Before the internet. You had to find a local designer to make your logo because sketches and designs had to be shared and approved in person.
Sending designs through the mail was too cumbersome, except in special cases. Then along came the internet and digital design, and today we have digital branding companies that can do everything for you.
Transition to the Online World
To begin with, the internet made it much easier to find a designer. You were no longer limited to working with designers in your immediate location. If you saw an online portfolio you liked, you could contact the designer with your design brief and get started. The widespread use of the internet made it possible to work with designers who might be located anywhere in the world.
Designers used graphics programs to create logos and to share the image files via email. In the early days, of course, these files were large and clunky to send and download. Beginning with the SuperPaint System, which was introduced over the period from 1973 to 1979, graphics programs improved in sophistication and ease of use over time.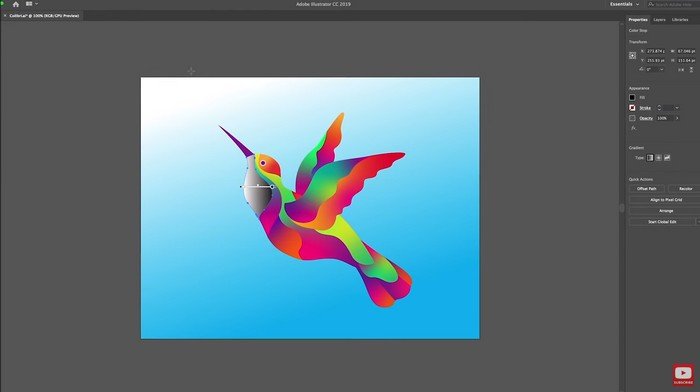 Adobe Flash, Microsoft Paint, and Adobe Illustrator made digital graphics more accessible. But for a long time, these programs had to be downloaded and installed manually on each computer.
Even with graphics programs, it was still expensive to hire a designer, and the whole process took a long time. Many small business owners couldn't afford the time and money to hire a professional designer. However, these graphics programs also began to make the design process more accessible to those who didn't have professional training in art and design
It became increasingly more possible to skip working with a designer altogether and to design your logo. As technology continued to progress, the process of logo design became easier. Gradually software designers began to come up with programs that let you make your logo.
Logo Contests Crowdsource Global Talent
One rule of technology nowadays seems to be that it is changing all the time and changing at a very rapid pace. It also varies in many different directions at once, as software designers and users explore the possibilities of each innovation. At the same time that software designers began creating apps to design your logo. A new trend appeared in the world of logo design.
It was the use of logo contests to crowdsource artistic talent. Logo contests invite professional designers from around the world to compete to design a logo according to your specifications. It gives you access to a global pool of talent to choose the best design for your business.
There are many advantages to running a logo contest. The costs are much lower than working with a single designer. The contests produce hundreds of entries from talented professional designers around the world. It's also a quick process, and the whole contest can be completed in two days. You also have the choice to work one-on-one with a designer whose entry you like to achieve a design to your satisfaction.
But the world of logo design has moved on one more step. Letting you create your logo with easy-to-use online apps. For many business owners, this can be a better choice than a logo contest.
Online Software to Design Your Logo
The latest stage in the logo design evolution is currently happening, with online software that lets you make your own logo. There's no need to download any software or apps, and the design process is quick and intuitive. Using the hundreds of logo templates available. You can make your own logo design, in some cases free, in just a matter of minutes.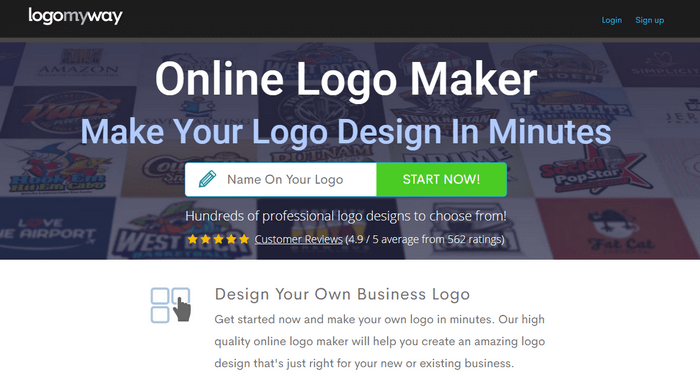 Logo makers simplify and streamline the entire process. You can secure the copyright to your design, and download high-quality vector files. These files can be used right away to print your logo on various media to spread the message of your brand. The process is flexible enough that if you want to work with a professional designer to elaborate or refine your design. You can use the files for that purpose as well.
Why Design Your Own Logo?
Your logo represents your brand and expresses your vision and values to the world. It's the first and lasting impression you make on your customers, old and new. It is why you may have a particular idea of what you want your logo to look like. Though it may be challenging to put it into words.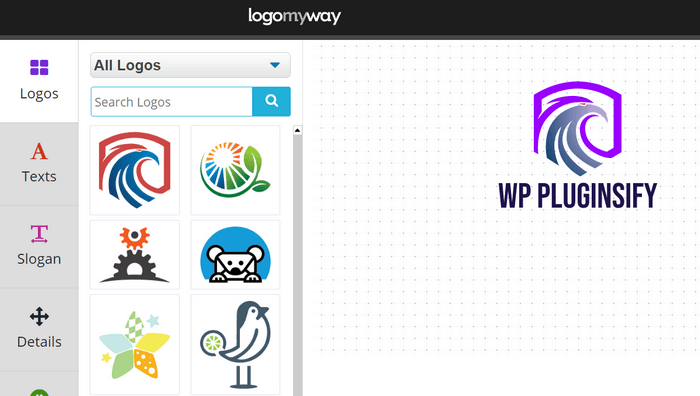 Designing your logo with a logo maker gives you the artistic and design tools to bring your vision to life. It puts you in control over the creative process of defining your brand. For many small business owners, that can be a valuable learning experience in itself.
The making of logos has changed a lot from the days of hand-painted signs. With online logo makers today that you can use to create designs in just minutes, you can choose how to represent your business best.
What hasn't changed is the importance of logos in defining your business and pulling in new clients. Logos are still used to create recognition and trust, building confidence in your brand.