All WordPress site owners are eager to take their sites to a higher SEO optimization level. It is profitable to increase traffic and gain higher search engine ranks, including Google. Unfortunately, the better half of WordPress SEO guides are too complicated technically; a website owner should be pretty much an expert to implement them.
But we know that the best SEO strategies are accessible for implementation, and one shouldn't be an SEO master to reach his goal. Here are simple but useful tips on how to improve WordPress SEO and attract a new targeted audience.
Is WordPress SEO Friendly?
There has been a talk that WP websites are SEO friendly. It's true! That's why lots of users prefer WordPress to create their web resources. WordPress SEO plugins give an advantage to website owners; it is easier to run a strategy properly and set all the needful tags correctly.
But if you want to optimize your SEO strategy, don't be satisfied only with this factor. Don't be worry even if you're a beginner, start from the 1-st step, and go ahead, applying each of them one by one.
WordPress SEO Basics
SEO can have many technical aspects, but it's not obligatory. Effective implementation of the following methods can boost organic traffic. A webmaster shouldn't be a digit head to reach high ranks and optimize his web-resource perfectly well.
Let's optimize your WordPress site better than Google can even imagine! Building and following your SEO strategy, you would surely reach high word positions. Using Google keyword rank checker, you would see positive changes to your website ranking.
But to keep high rankings and improve keyword positions, you should always be in SEO trends for WordPress sites and work hard.
Visibility Settings Should be Checked Properly
WordPress has an option "hidden website" to hide it from search engines. This option allows improving its SEO before to be indexed by Google and other search engines. But don't make your resource unavailable and check this option, when your website will be ready for the audience.
Think it is a dilemma? Nothing complicated: log into the admin panel, then open Settings and then Reading page. Look for Search Engine Visibility and find the option Discourage search engines from indexing the site, then clear a tick box and open your resource to the World Wide Web.
Of course, don't forget to save your changes clicking the corresponding button.
Use Only SEO Friendly URLs for Your Web-Pages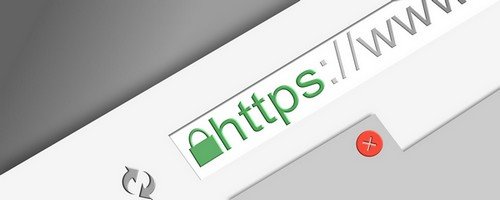 If you are thinking about how to develop your SEO strategy, pay attention to your URLs. They should consist of understandable words explaining what the web-page is about. Both users and search engines should find them readable. Don't make too long URLs; it's also a disadvantage.
Here are some examples of pretty good URLs:
_https://wppluginsify.com/category/blog/
_https://wppluginsify.com/blog/create-landing-page-good-conversions-rates/
So you can see based on this web-address what the page will be about. You can easily remember it and type it into your browser.
But if your URLs contain senseless data, numbers, or signs, they wouldn't be SEO friendly, and neither bots nor visitors enjoy them. Nobody can remember such types of URLs:
For example:
_https//site.com/?p=20909
_https//site.com/search/341
No use to build such web addresses. They aren't related to the content. To achieve high positions in search results, think these details correctly. If there is something wrong with your WordPress URLs, follow our instruction, and correct it fails. Believe it; it's easy!
Open Settings and then Permalinks page. Choose the post name option and create a readable web-address. Don't forget to save the changes and check whether everything is already correct. But make changes before running the optimization and link-building.
If you've added lots of hyperlinks to your webpage and then changed its URL, you'd lose your traffic and rankings because all the previous links would go to Non-existent pages referred to as 404 pages. Especially don't change yourself the pages that contain dates, days, months, etc.
Any web-address can be changed, but sometimes it's better to hire a professional developer to reach positive results. If you've been running your site for a long time and after that decided to change URLs, hire an expert who can set up redirects in a proper way.
Use WWW or Non-WWW in Your URLs
Before running the website optimization, decide whether to use www or not.
For example:
http://www.site.com or http://site.com
Google and other engines find these addresses as two different sites, to avoid mistakes, choose from the very beginning one of the variants and follow it.
Open Settings then General page and add to both fields: Site Address and WordPress Address that variant which you prefer. It doesn't matter for SEO strategy what option will you prefer. It's up to your choice.
WordPress SEO Plugins

One more advantage of WP sites is their plugin. It is adapted to all the functions and options, including SEO. The variety of WordPress Plugins is wide. If you are a beginner, you meet some difficulties in their choice.
You can install a special plugin for SEO tasks, but you'd better set the best WP SEO plugin that includes all the needful functions and is free. There are two of them: All in One SEO Pack and Yoast SEO. Both plugins have their pros and cons, but they are both useful. As for beginners, it's easier to use Yoast SEO, but All in One SEO Pack is also a good one.
Use XML Sitemaps For Your WordPress Website
If you want search engines more comfortable, find each web-page of your site, use an XML Sitemap. It is a particular file that lists each separate website page, and, as a result, search engines find your content quicker.
Don't expect that it will increase keyword positions of your site, but it will stimulate bots to visit your resources more frequently. By the way, the Yoast SEO Plugin has an XML sitemap by default.
In Conclusion
SEO optimization for WordPress websites has its peculiarities, but it also has some general rules that can be used globally by all the sites in the World Wide Web. To achieve desirable results and see you web-resource in search engines
Combine all the tips for WP sites with the general SEO tips and follow your optimization strategy step by step. Be always in trend and share your experience with those who need your advice.
Author Bio
Hi, I'm Andrew. I am a digital marketing expert. I'm always following SEO trends and the latest SEO predictions. I want to share interesting info about the digital market with you via guest posts and articles.