WordPress is one of the industry leaders for content management systems. Almost one-third of all websites worldwide use WordPress, and for a reason! With its user-friendliness and SEO-ready plugins available, you have all the basics covered for beginners and advanced developers to take advantage of.
But of course, you still want to go further than the basics and rise from the competition. It's time to take SEO to the next level and while you can hire companies like Joel House, it's also important to know about what goes on behind strategizing for better results.
With that being said, here are the nine SEO strategies that still work for your WordPress blog!
Take note that these SEO strategies are built for websites that use WordPress! With its great advantages and optimization, in the beginning, start following these nine effective tips to cover more for SEO:
1. Setting Your Permalink Structure
When you look at it, the default permalink structure (also known as URL structure) on WordPress isn't the best for either SEO or website owners. It's best to change it to something more attractive and better for search engines.
Fortunately, you can easily change these settings by going to the settings area of your WordPress dashboard. Then head on to Permalink Settings and Post name.
Adjust it to something more SEO-friendly (such as http://url.com/title) and consider customizing your slug to make it more readable and to show a bit of what your post's about.
2. Using Keywords In Important Areas
It's important to use your keywords not just throughout your content but on the crucial areas as well, which are on the title and header tags. Use the main keyword on the title tag and as your URL slug, placing it as close to the beginning of the title as you can.
Place it on header tags (usually H2) as well, so readers and search engines will know what the content you wrote is all about.
3. Upload Your XML Sitemap

XML sitemaps aren't an absolute necessity for search engines to check and index your posts and pages. But when doing this, it makes the process quick and ensures that new content is found quickly.
Fortunately, there are tools which build XML sitemaps for your WordPress website. These also notify search engines of new content so it's always updated. But do take note that you don't tell Google about blocked pages from your robots.txt file or it would be included on the sitemap.
4. Set Up Your Google Search Console
For those who haven't set up their Google Search Console Page yet, it's best that you do so now to avoid missing out on crucial warnings and notifications on SEO.
For example, if Google would experience any issues while checking your content, you'll be notified to improve or fix any of these problems immediately. With Google Search Console, you can also check out some of your site links and keywords which help drive traffic to the website.
5. Focus On Optimal Content-Length For Keywords
There's been a tone of debate and research done for the right content length. Many research today shows that content with higher rankings is more than 2,000 words. However, there is also other high-ranking content which is much shorter.
So rather than focusing on the length of your article, prioritize the quality of what's inside it, answering all questions asked based on the keyword you chose. Always think about engaging with your readers while informing them with correct information.
6. Should You Go For www. Or HTTPS?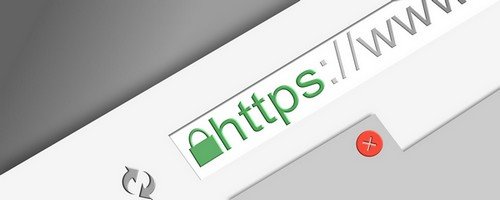 This is a pretty easy tip which can impact SEO greatly. There's no need to go with or without www. But in terms of switching your website to HTTPS, it's recommended. This amps up the security level of your website and ensures that everything is protected from you and your users.
This is also a huge SEO ranking factor, as Google wants secure websites ranking higher for better user experience. Your web host can help you make the switch!
7. Optimize Your Website For Speed
Website speed is an SEO ranking factor, but it also helps with user experience and conversion rates as well. Page abandonment decreases as speed increases. You can use tools like Google PageSpeed Insights.
Which can analyze your website and give you a sped rating while recommending any fixes you can do, such as optimizing or compressing images, browser caching, and other ways to improve your website speed. WordPress also offers different plugins which help improve site speed as well!
8. Continue to Build Your Links
Yes, even in this new year, you still need to build your links, both internally and externally! Getting external links for your website is still an important strategy so better SEO. Reports show have links are crucial for websites that focus on keywords that have less than 10,000 searches monthly.
Internal links are just as important, linking relevant information on the website, which speeds link equity and improves bounce rate, time on a website, and page views.
9. Use The Yoast SEO Plugin

This tip is probably the easiest and first thing you should do as a website owner who uses WordPress! Yoast SEO is a popular WordPress plugin, around for ten years and having a lot of benefits for content optimization, XML site maps, as well as improving your RSS feed! And the best part is? It's totally free to use for all!
Wrapping Up
WordPress continues to be one of the biggest platforms for website building today, especially when it comes to SEO. So once you finish up all the technical areas of your website, you can now move on.  To make your website and content SEO-friendly for more traffic and better conversion rates you can contact SEO Joel House Perth.
Hopefully, this article on the nine SEO strategies that still work for your WordPress blog helped you out! So don't wait any longer and begin looking into any of these SEO strategies now.
If you have any questions or want to share your own tips on SEO strategies for WordPress, then comment below. Your thoughts are much appreciated!