Linking is one of the most discussed SEO strategies. But it's usually backlinks that take the most of attention.
Internal links are no less critical and can take your SEO to a higher level quickly than backlinking. It's because you can manage your internal links by yourself.
The Benefits of Internal Links for SEO
Internal links work just as the backlinks. Except that internal links point to the content on your website, not on the others. In general, the main purpose of internal links is to connect the pages and elements on your site, point users from one page to another.
Thus, internal links can be beneficial for your SEO, because:
– They help search engine bots understand the website structure and identify the importance of each page. The lack of internal links can hinder bots from crawling and then ranking the pages. Vice versa, good interlinking boosts your rankings.
– They help keep users on your site. When the links are placed logically across the text and help users find relevant info, they stay on the site longer, digging deeper into the content. It sends to search engines a signal that your website offers good UX that also impacts its rankings positively. The user experience plays an enormous role in your online success, and if you're struggling with improving it, hiring a UX design firm might be a good idea.
– It provides users with additional helpful information related to the content of a page. Anchor text works like keywords here, and it helps improve your website rankings for those keywords.
Internal links are everywhere on the website: inside your menus, in Header or Footer, breadcrumbs, and cloud tags. But here I'm about to focus on non-navigational links. The links in your content are those vital elements that impact engagement metrics such as the bounce rate, time on site, and click-through rate.
Here are some essential tips to improve your internal linking structure and boost your rankings.
Define the Content That Deserves Links
Excellent and useful content attracts tons of external backlinks. It's your cornerstone content that you wish to have higher rankings and draw traffic to your website. Mostly, it's all-in-one guides, researches, and case studies. When you add internal links to those high-quality articles, Google understands that it is essential and relevant content, and may rank them higher.
Check out your Google Search Console for the articles that:
Send you the most traffic;
Have the highest number of external backlinks;
Rank on the first page on Google.
You may also look deeper and see what useful pages are ranking on the second page of Google SERPs and how you can boost their rankings with internal links.
Check Out the Keywords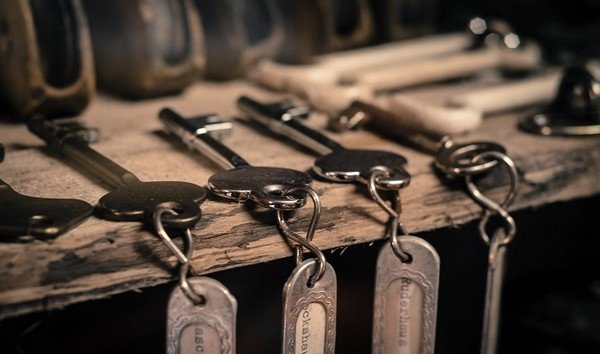 Pull out the keywords that you wish to rank your content for. You can do it using Google Search Console again. Just check out what keywords bring your top articles the highest rankings and most of the traffic. You may also want to check out your "best" keywords in general.
Then find the articles that may include those keywords (use the search bar on your website). Then take your time and go a step further: check out for long-tail variants of the keywords that you rank for.
It is especially suitable for small business websites and personal blogs that can hardly compete with the big brands. These long-tail keywords can also be used in your future posts as anchor text for links to the existing articles.
Note: A good-old Google Keyword Planner can help you with the keyword research if you use it properly. Here's the video with a few tricks on how to do it:
Choose Proper Anchor Text
Anchor text is a word or a phrase that is highlighted in the post as a hyperlink. And if you will be using your keywords as the anchors, it can boost your rankings. The best thing about the internal links anchors is that you can use the exact-math phrases and don't be afraid of the Google penalty.
Google's Matt Cutts claims that having lots of links with the same anchor text pointing to the same page is normal for one domain.
But you should carefully use keywords in your anchor text to avoid over-optimization. If you use the same anchor text with the same link across your website, it will not help you rank higher, and may even hurt your SEO.
You may also want to audit your existing anchors and either change the text or the link to make both more relevant and natural-looking inside the content. It's better to use advanced tools (like I did in the Ahrefs Site Explorer below) that can show you all your anchors with the links.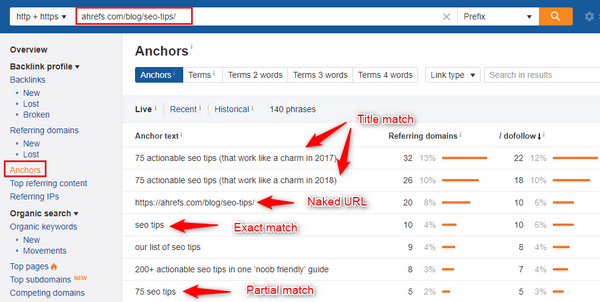 Keep the Wise Link Ratio
Knowing all the benefits of internal linking for SEO, you may fall into the sin of overdoing it and start stuffing your content with links. There is no specific number of links on a page; you shouldn't exceed. Yoast states that the number of internal links doesn't matter as long as you keep the content they point to relevant for your readers.
But that also doesn't mean you should link every sentence in your text. Internal links should fall under the general structure of the text and improve trust in your words. If you wish to add more links to the post, you can place a special section below the post with more relevant articles.
Ping Google to Crawl the Content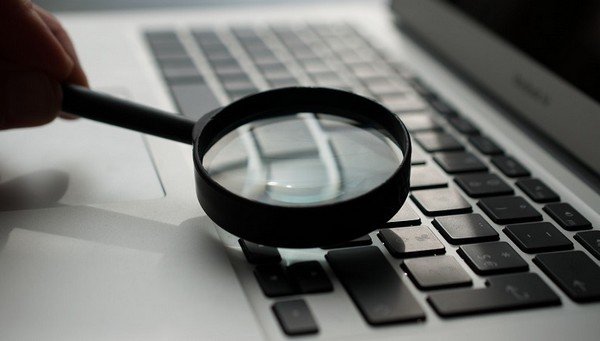 Usually, you don't submit your content to Google or other search engines. They crawl the web naturally and then follow the links and add them to their index.
But after you change anything to your content, especially when it comes to links, it's good to submit the page to Google to make the indexing process faster, and that page appears in searches sooner.
This activity will push Googlebot to crawl your pages again and find out all the adjustments you've made to its contents. You can easily do it via the Google Search Console in the Crawl tab.
Don't Stop the Process
Internal linking is no rocket science. If you have tons of pages, it may be tedious, of course. But it brings results represented by traffic and high rankings. Remember not to drop random links anywhere on the site. Check out pages for broken links and fix them regularly. Do not link from one page to the same link multiple times.
It's an ongoing process. As long as you add fresh content to your site, you should make proper interlinking between it and the existing articles. I hope this guide will help you with that!