Having a persuasive online presence not only helps you strengthening business growth but also in accumulating improved exposure. It even makes sure that you successfully provide reliable communication experience to your potential as well as current customers. However, without a cautiously outlined strategy, there would be no point in having an extravagant website and continuous online activities, isn't it?
But, wait, without having up-to-date and accurate analysis, will you be able to come up with an on-point strategy? That is surely going to be a lot difficult than it sounds. This is where web analytics steps in to help you out.
In reality, web analytics helps you in several ways. Right from developing your future strategy to determining whether the objectives are being achieved or not, this fundamental part of online marketing proves out to be beneficial at every step. In this way, you can ensure the consistent improvement of user experience through your website.
With several free tools available online, there is literally no reason for businesses, regardless of their size, for not using web analytics to assess the digital marketing strategy success. However, for those who are new to this entire realm may find the entire process daunting and exhausting.
And, most of the time, business owners even neglect this integral aspect, owing to their unawareness of its importance. So, here are some reasons that clearly define the importance of website analytics.
1. It Defines Online Strategy
A lot of people live with a perception that web analytics is only restricted to a script installation on the website that would show a monthly report of visitors. However, in reality, it is much more than that. Web analytics entails analysis. The numbers that the tool is going to deliver should be construed appropriately before you involve them in making knowledgeable decisions.
With the help of detailed analytical data usage, you would be able to understand your visitors in a much better way. This user understanding will turn out to be crucial while forming an online strategy for your business. Whether you intend to customize your website according to the requirements of your users or you just want them to alter their behavior, the starting point for you will be to know their reaction to your website.
This will not only help you have a clear understanding but will also assist you in optimizing online strategy and outlining future objectives.
2. It Lets you Adapt Better
Now that you have your objectives set in place and you are precisely determining the successes and failures of your websites, this information will help you enhance different aspects of your website by adapting your current position. To begin with, website analytics help you understand the flow of your website. Right from where your visitors are landing to where they are going. Where they are leaving, analytics tools help you know every element.
Once you have looked into these aspects, you will be able to find whether or not visitors are navigating to such pages where you want them to go. This will, in turn, help you understand whether you are attaining your objectives or not. After figuring out answers to such questions, placing the Call-to-Action button at the right place will become easier for you.
Moreover, you can even utilize analytics data to acclimate with latest technologies by having an idea of the devices that your visitors are using to visit your website. Be it better speed or certain browser, this analytics will help you figure out the vital information.
3. Tracking Bounce Rate
One of the greatest challenges for every novice businessperson is to decrease the bounce rate from the website and at one point in time, eliminate it altogether. To put it in simple words, the bounce is when visitors visit your website and leave it without clicking on any link or taking any action. The higher the bounce rate, the lesser will be the sales that you would get.
By dividing total bounces by total visits, you can simply measure the bounce rate. If you have a higher bounce rate. It simply means that your visitors are unable to locate what they are looking for, on your website. Therefore, it is a marketer's duty to keep a track on the bounce rate so as to enhance the user experience.
Web analytics is one of the considerable ways to measure bounce rate. It will also help you understand where you are lagging behind and how you can just improve your products or services to attain more action from your visitors.
4. Identifying Exit Pages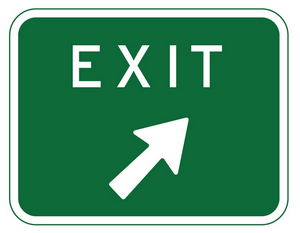 Most of the times, people perceive bounce rate and exit pages to be the same concept. However, in reality, they both differ from each other to a great extent. Therefore, businesspeople should not confuse these two metrics to be one. While bounce rate has been explained above, the concept of exit pages includes visitors navigating through your entire website and then leaving the website after clicking on one page.
There would be some pages on your website that would have higher exit rate than the other. As a businessperson, you must ensure that your landing page or other vital pages of your website shouldn't have higher exit rate. It will end up impacting your overall sales to a great extent. Hence, it becomes important to use web analytics to measure the situation of your web pages.
These analytic tools help you conduct a thorough and profound analysis of each web page and provide you the precise information on the exit rate. Through this information, you can simply figure out what is missing on your website. What should be added to attract more audience and convert more leads for better sales?
5. Tracks Social Media Performance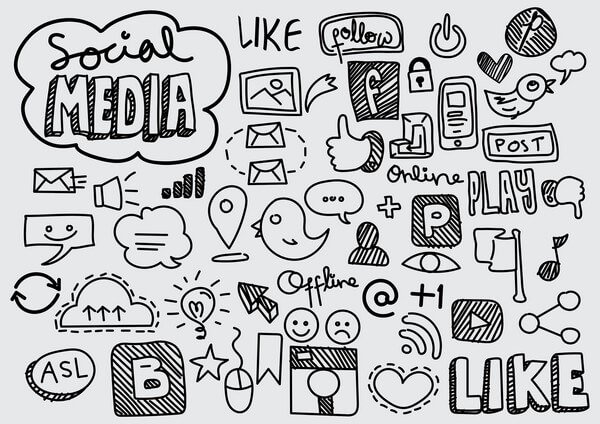 Another significant importance that website analytics bring to you is monitoring and tracking social media performance. Generally, small companies are restricted by restrained resources. And, because of less number of people on the team. One person has to look out at a myriad of areas all at once, right? This can, sometimes, becomes a lot difficult than imagined.
Therefore, if such is the case with you as well. You can use website analytics that would cover a large part of your business effectively and seamlessly. There are such web analytics tools as well that can help you monitor not only the website but social media as well. Such tools gather online mentions of certain keywords from blogs, websites, social media, discussion forums, news sites, and many other places.
So, with such web analytics tools. You can assess your brand's reputation, monitor social media engagement, competitors' stature, and much more, just with a mere keyword. Indeed, it is as seamless as it appears out to be.
6. Finding Keywords to Increase Organic Traffic
There is no denying the fact that content is one of the most important factors that derive organic traffic to your website. There are several aspects that contribute to making your website rank higher on the search engines so that you can get organic traffic. Once you have the information of how your visitors are taking up your websites and which pages they are visiting, it will be easier to understand such keywords that will help you curate quality and successful content.
While it might be difficult to figure out where to begin, you must always keep the web content simple, succinct, and precise. It should, very fairly, tell your brand's message to your visitors. In such a scenario, website analytics prove out to be helpful for you. Such tools provide you the information of the keywords that your customers are searching the most.
Based on such information, you can integrate those keywords into your content accordingly and can get the most organic traffic. It will even help your website rank higher than your competitors.
7. Optimizing Marketing Campaigns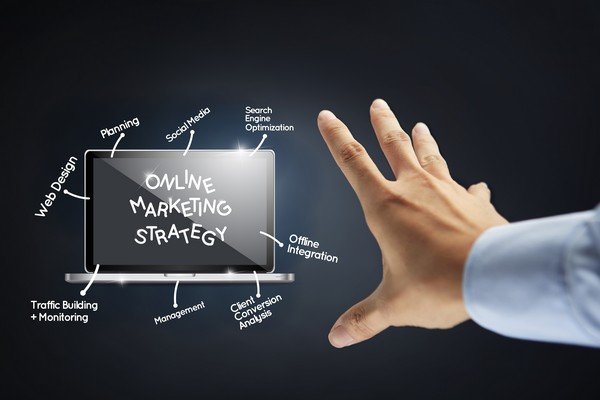 When marketing campaigns are optimized, they bring you more return on investment. Since you would be knowing the most working out area. You would obviously spend more efforts and money on that particular area, isn't it? Surely digital marketing is a vast subject and there are several platforms that you can utilize.
But, how would you measure different platforms for the result? With website analytics, you can customize your tracking link for any of your webpage. Through this, it will help you gauge the performance of different marketing campaigns. And then, you would be able to measure which campaign is deriving most visitors as well.
Therefore, it will help you align your resources in the right marketing channel or campaign. When adequately aligned, resources will surely bring you a higher return on investment. It will even help you optimizing strategies, once you have the insight into what is working and what is not.
Wrapping Up
In today's time, not utilizing website analytics tools will leave you with no proper way of measuring whether you are attaining your goals or not. Therefore, it is critical to keep a track of every aspect of your customers to make your brand worthwhile. And, website analytics are the tools that can help you do so, along with gaining higher ROI as well.
Author Bio
Ananthakrishnan is a Digital Marketing guy for Greedeals.com. He has a keen interest in SEO and Web Design. When he is not working you can find him at his house, playing video games.