WordPress is a very powerful tool that can help you achieve some pretty impressive things if used correctly. The thing is, a lot of people don't use it as well as they could have. It's like they're trying to open cans with a screwdriver. It's certainly possible, but it isn't the best way to use a screwdriver or open a can.
To help you use WordPress the right way, today, we're going to look at some of the services and great tools out there that you can use. These will make the content you create more interesting, engaging, and more accessible for the search engines to crawl and understand. In that way, what you put out there is going to attract the attention you need.
Tools and Services for WordPress Content Optimization
Headlines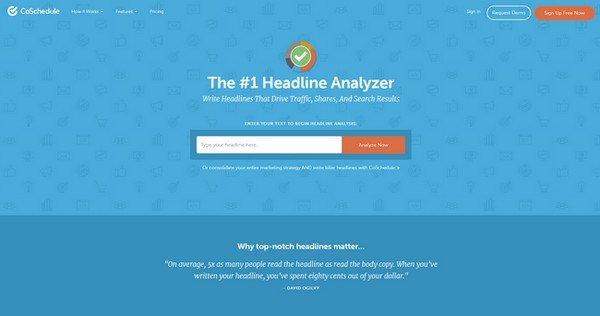 The headline is possibly an essential part of your article. It both tells Google and your audience what they're going to read about. And that makes them useful indeed. Of course, there are plenty of great tools for WordPress apps on offer, which can make a big difference.
At the same time, you don't need to use any of them. A much better tool is Coschedule's headline analyzer.
They will rate your headline based on several statistics that are clearly defined and easily understood. In this way, it is straightforward to fix whatever headline problems you might have quickly.
Even better, by using the tool a few times, you already get a better idea of what works and what doesn't, making your headlines better also if you're not using the tool.
Readability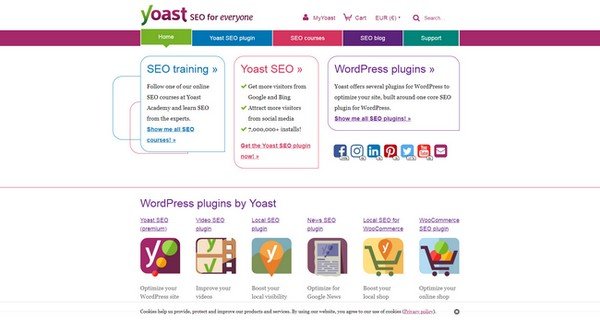 The best readability app for WordPress is widely considered to be Yoast SEO. What's so great about Yoast is that it gives you a direct checklist at the bottom of your blog page, which will tell you how well you're doing in terms of readability.
Even better, they also give you a lot of information about how you can improve your SEO, which will make your content rank better on Google. All you need to do is follow the checklist, and you'll be well on your way.
Another useful tool that isn't integrated into WordPress but is still a helpful tool is the Hemingway App. It will show you which sentences need to be taken under the loop and improved. It will also point out other problem areas, such as the overuse of passive sentences and adverbs.
Proofreading and Editing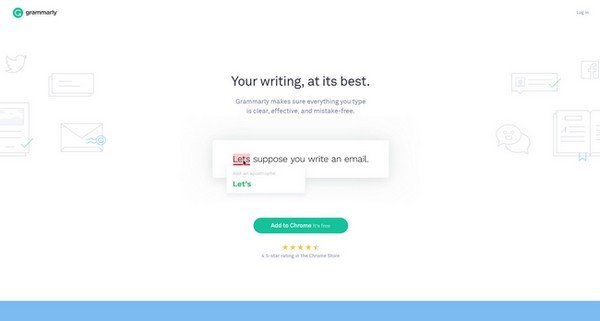 Of course, you'll want to make sure your text isn't just readable but doesn't have any mistakes or problems in it, either. In this regard, there are also plenty of great tools out there which you can use.
Probably the most famous would have to be Grammarly. This one is well-liked because it offers insight that even Word doesn't catch most of the time. What's more, if you're willing to pay for the service, they can point out mistakes you're making that you might not even know are confounding your writing.
The only problem with Grammarly is that as it's a machine, it does sometimes make mistakes. That's understandable as human languages are still hard for bots to deal with. For that reason, sometimes, you'll want to use writing services with actual people involved. There are a lot of them out there, so make sure you check the reviews so you get a service that will give you excellent value for money.
Semantical Analysis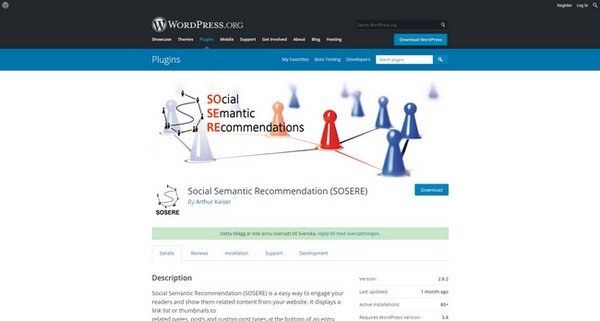 Google doesn't just care about specific keywords anymore. It also wants us to use related keywords. Now, if you don't feel that you include these naturally, then it's always a good idea to use one of the many great tools that are out there.
For example, the very new but very useful tool Sosore will tell you what words are related to the keyword you've chosen, which will benefit your article. It makes things a lot easier than simply typing your keyword into google search and seeing what they advise you at the bottom of their page.
Not that that last idea is all that bad, but it will take you a lot longer. So why not simply install a quick WordPress app?
Meta Tags
Whatever keywords you've decided on and whatever words the semantical analysis has revealed to you, you should try to make sure that they go into the meta tags of your post as well. Google really cares about these.
The great thing is that the program I mentioned above to help you boost readability, Yoast can help you in this regard as well. They'll make sure that your keywords are in the right places.
Admittedly, that program will have a bit more trouble with semantic keywords (as in, it doesn't really pay attention to those), but if you follow the same advice as it offers on the original keyword, it will tell you what to do.
How to Insert Link
Internal links are one of the best ways to let Google know what a site is about. How it does this is it looks at the text you've put into the link and use that to figure out what the page you're linking to is actually about.
For that reason, you mustn't just use the words 'this link' or 'that page' there. Instead, you'll want to formulate your sentences in such a way that the exact keywords that you're trying to rank the page for are included in the text for the link.
Yes, this can sometimes make your text read a bit weird. But, with a bit of creativity and rewriting, you can circumvent that, and both leave Google happy and informed, as well as leaving your audience unaware that you're constructing your text in odd ways for Google's benefit.
Last Thoughts
The thing to remember is that everything you do needs to please two 'people.' Google and your reader. Now, Google is always trying to make sure that its algorithms get better and more human at reading your text. Nonetheless, they're not there yet. Sometimes you've still got to bend yourself in weird shapes to make them happy.
The thing to remember is not to bend yourself too far over. After all, Google will continue to update its algorithm. Readers, in the meantime, will remain the same. So, if you've got to choose between readability and SEO, always opt for readability. One day Google will catch up, and then everybody will be happy with what you've done.
Hopefully, these great tools and services can help you boost your WordPress content optimization. Good luck!
Disclosure: Some of the links in this post are "affiliate links." This means if you click on the link and purchase the item, I will receive an affiliate commission.