An E-Commerce website is a website that helps your online retail business to sell products and services to consumers. Being able to own an ecommerce platform will help you increase the rate at which you carry out sales to website visitors that have shown interest in your products.
Your ecommerce website will bring ease to your online audience. Since they can easily buy products at your website from the comfort of their homes rather than go through the hassle of visiting a physical store.
In other words, your business and the website associated with it is a solution driven platform that will forever impact the ecommerce industry positively. With the technological advancement that the ecommerce industry has seen within the past few years, has today set it aside as a mobile-driven world.
Why Mobile Users Are Important for E-Commerce Businesses
Mobile traffic was predicted to become the most prevalent device that will drive a majority of the traffic generated for ecommerce activities. Today we have seen this prediction taking its rightful place as the most important lead channel in the ecommerce industry.
Any business that plans on running a successful ecommerce platform should first understand that smartphone optimization is the first requirement when building an ecommerce website.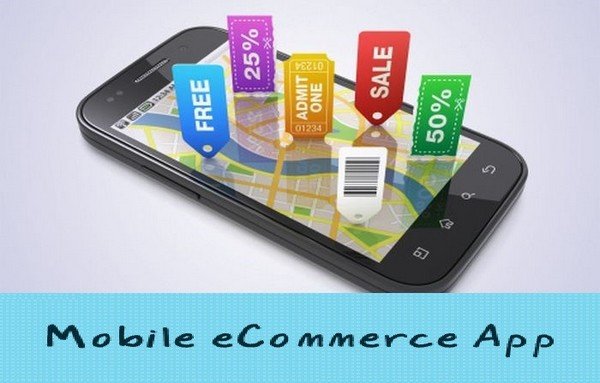 As more than half of the internet traffic is coming from a mobile device, the smartphone's importance is not limited. It can work with your business goals by attracting local shoppers. It can become a major part of the online shopping experience you give to your international clients, and as well be the game changer you need for both online and offline marketing.
Top Ecommerce Conversion Killers
There are lots of reasons why your ecommerce platform isn't bringing in the numbers that you need to record a success rate. The online people being hesitant to buy from you. Might be as a result of a common issue lying around the fact that they are not comfortable enough to buy your products.
To realize the full potential of your ecommerce business, look at the following tips to help you combat conversion killers.
1. Mobile Optimization
Implement responsive designs of your ecommerce platform and test for navigation. Search, filters, shopping cart, checkout, and all other necessary features to the smartphone's interface and across other platforms. This will help you maximize your mobile ecommerce customer conversion rate.
2. Low-Quality Photographs
Mimic the offline retail store, you get to understand that your online customers need to examine your products from every angle. The only way you can compel them to make a purchase is to provide them with quality pictures from different angles for the product on display.
3. Guest Checkout Option
Implementing a platform that requires every visitor to register before they can access the checkout option will have people leave your website sooner than they arrived. This is a major conversion killer that can be resolved by allowing the customer to check out as a guest.
Be sure to have your check out desk capture the necessary delivery information while leaving the option to register as part of the checkout process.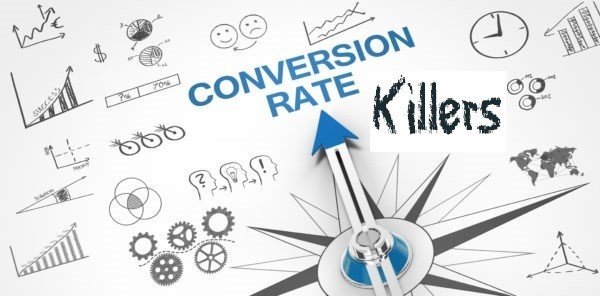 4. Product Descriptions
Product descriptions can be done in such a way that the details will leave a prospective customer feeling like he's holding said products in his/her hands. The product description will also determine how visible the products come up in a relating search. For expert guidance on optimization you should contact custom web design experts, to ensure you receive the best quality for such compelling descriptions.
Endeavor to have a good description copy that is void of spelling mistakes and grammatical errors.
5. Complicated Navigation
Website navigation should be easy to read and be responsive to different interfaces and platforms. Poor navigation patterns would discourage mobile users who happen to be approximately over 30 percent of all customers actively engaged in ecommerce stores.
When designing a navigation pattern opt in for a smooth and simple navigation menu and icons. It can help your customers easily move around your ecommerce store.
Rules for Designing an E-Commerce Website
Before creating your ecommerce website, you must have already established a ground for your store by choosing a domain for your eCommerce website and choosing the right web hosting service.
When creating a website for your online store. There are design rules that should be followed to help you harness the maximum benefits of owning a website and accomplish your website goals. In all efforts dedicated to creating something unique. Bear in mind that the primary goal is to deliver an exceptional experience to your customers on the go. Having exceptional design skills isn't listed in everyone's resume and this field doesn't leave any room for mistakes, so if you're on the hunt for pros that'll tackle it for you, G Squared web design are the pros that you're looking for.
Regardless of the products you sell or the audience you're trying to target. Follow these key steps as a guide to properly design your ecommerce store.
1. Focus on the Products
Make it easy for your customers to find all the products listed in your store. This will enhance their chances of seeing exactly what they want from any page and at any time.
This means your navigation menus need to be easily understood across all subcategories, the search functionality should cover the tiniest bit of information, and all items should have labeling and tags so customers can easily cross-reference similar items.
2.  Match Your Design With Your Products
Consistency in eCommerce stores means keeping your designs in a logical match with what you're selling. Everything on your site needs to have an order that makes images, color schemes, and text, etc. Provide a pleasant feeling of order that perfectly defines your website.
3. Shopping Cart Design
Your ecommerce designer should pay attention to the shopping cart design. A good shopping cart should have the capacity to add multiple items. Revise a requested order, remove and add products with ease.
Alongside the image of the product and the page for reviews. The search bar section should be a part of your shopping cart design. As these features can lead to your customers abandoning their purchase halfway through the buying stage.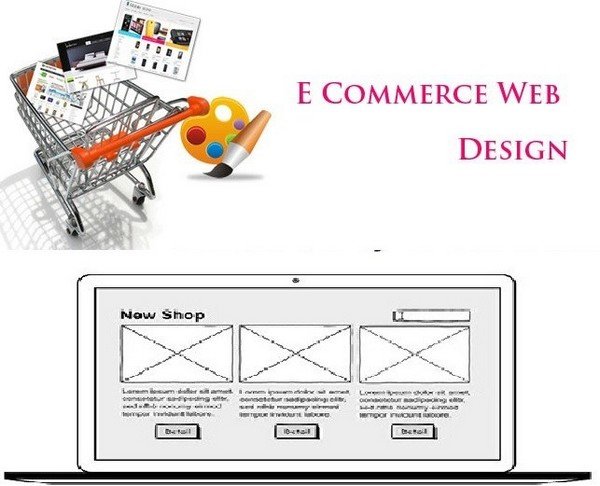 4. Show Product Scarcity
Mimic physical stores and inform your customers about a possible scarcity of a product through the use of prompts or brief sentences next to the product. That sense of urgency encourages customers to buy the said product before its completely out of their reach.
Most times these prompts will lead to more sales and revenues for you.
5. Remove Credit Card Info
It might be convenient to store credit card information for the sake of your returning clients. It is also one of the easiest ways to lose these customers. The option of keeping your customers safe while they're shopping on your platform is the best way to save you the hassle of losing customers to hackers.
All eCommerce sites are a target for hackers but not keeping credit card information should save you from possible lawsuits.
Wrapping Up
In all of these tips, the best one that would save you a lot of stress is to find the best Magento ecommerce agency that's right for your business. Since you now know the best ways to create your ecommerce website. You can easily put your designer back on track if they fail to meet up to your demands.
There are web design agencies as well as best SEO agency that are specialized for your niche industry to help you with content strategies that'll promote your ecommerce business to grow. Find the best agencies spread all over the world and make a partner that'll make your business happen!