Customer service began as a means of dealing with customers' grievances and concerns. Later customer service became a strategic tool for getting more sales opportunities.
The first and most important function of customer service helpdesk software is to enable responding to customer inquiries. Additional but not less important functions are creating and sustaining customer relationships, cherishing loyalty that encourages current customers to come back and purchase again, using insights to get more leads, and providing the foundation for beating the competition and complying with industry demands.
With that said, below is a list of customer service helpdesk software solutions you should check out. Enjoy!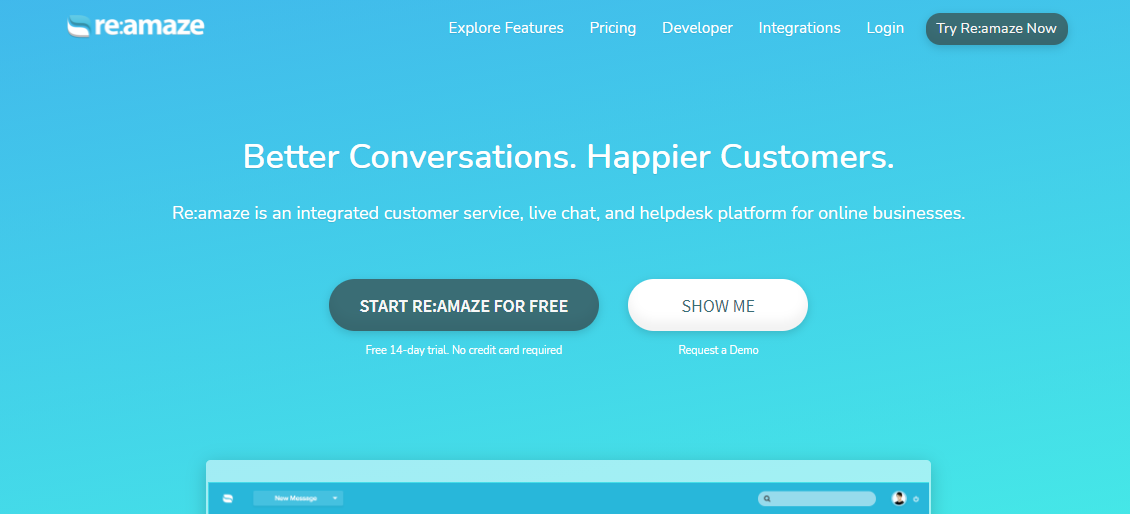 Re:amaze stands out as one of the most comprehensive options, allowing clients to reach out to support staff in whatever manner they see fit. Customer service is provided via email, live chat, social media, smartphone SMS/MMS, and other methods.
Re:amaze's live chat capabilities are particularly valuable because they enable users to build smart chats so that the support team can easily, accurately, and reliably respond to customer requests. The Chat module keeps track of customer-related conversations and contact in the networks available, then transfers the information to the Live module.
Re:amaze has many features, including blogging, collaborative inboxes, and, most notably, satisfaction surveys. You may also combine it with various well-known third-party apps, such as ShipStation, Klaviyo, Stripe, Slack, Mailchimp, BigCommerce, and so on.
Pricing
Pricing is determined by the number of employees using Re:amaze per month and starts at $29. It can go up to $69 per month for larger organizations that may require things like department groups, staff schedules, or a screen sharing function.
For advanced monitoring, a personalized domain, the right to handle various brands/stores in one account, and more, you will pay $49 per month.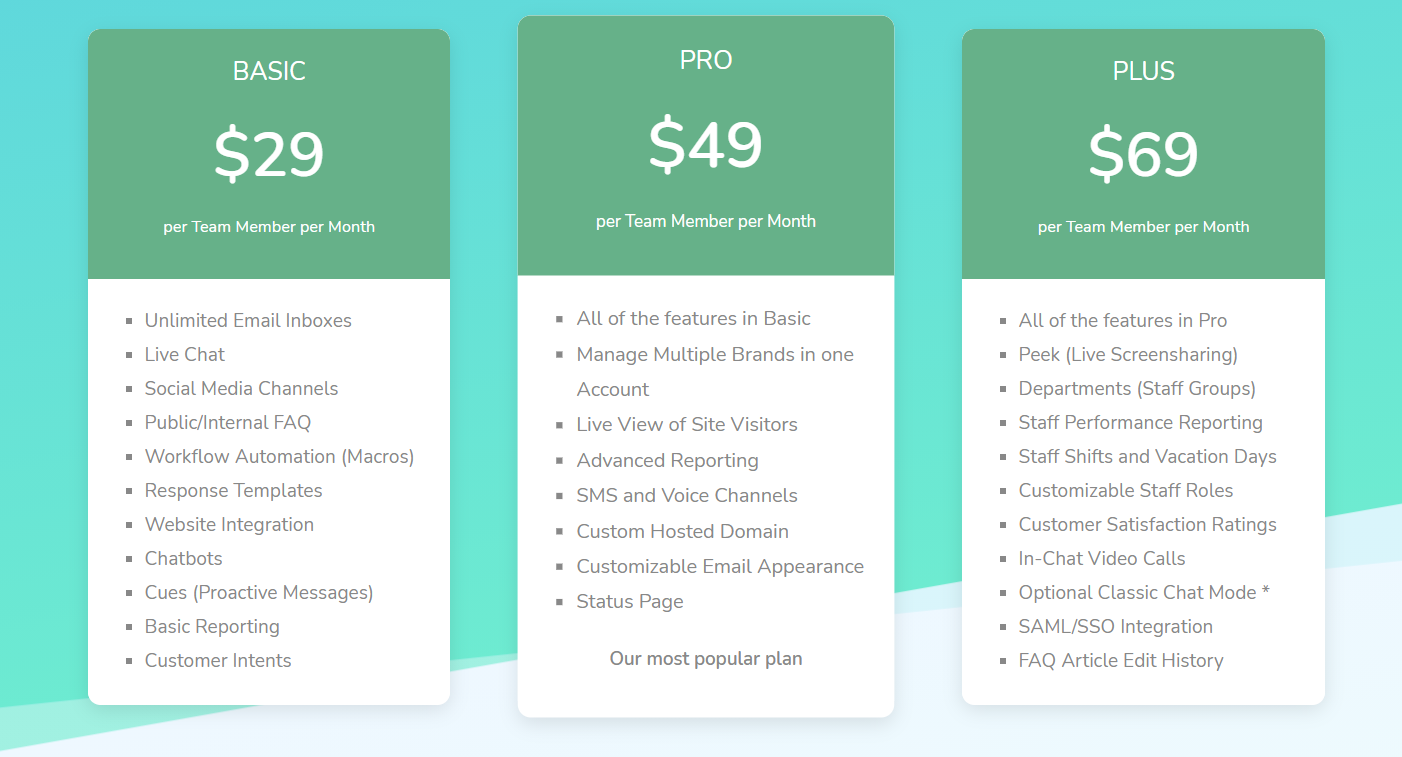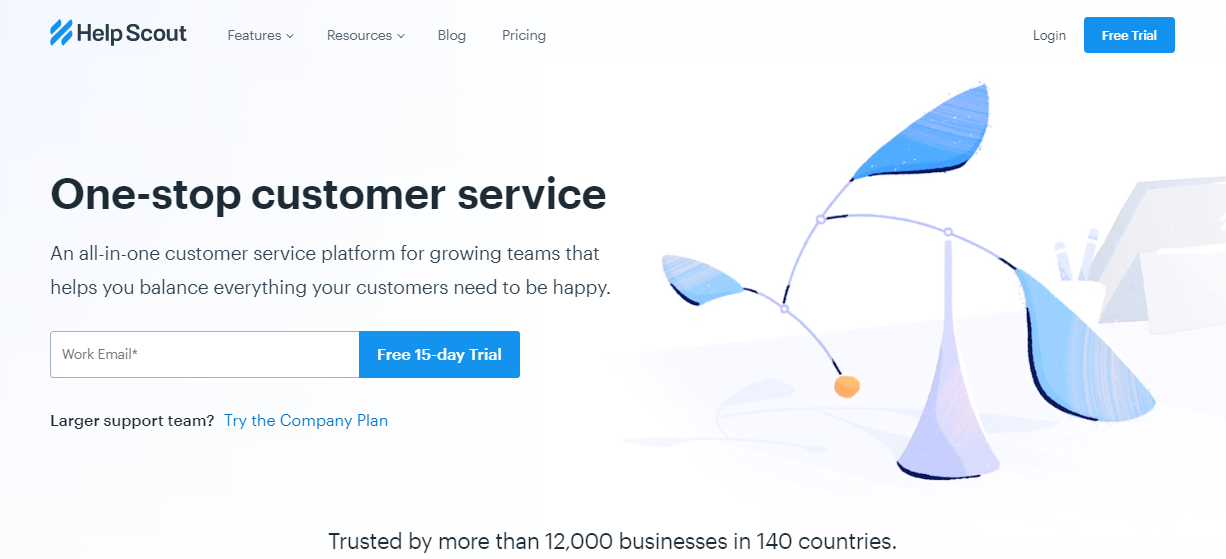 Help Scout has a feature called Docs Site that allows you to expand your knowledge base.
This helpdesk software has a comprehensive reporting section, which should be mentioned. It allows you to prepare reports and prioritize them. You will get a notification when a report is complete. Plus, this section has another significant benefit: it allows you to monitor the customer satisfaction metric.
Pricing
You can save up to 33% on Help Scout's pricing plans if you pay yearly. Check them out below!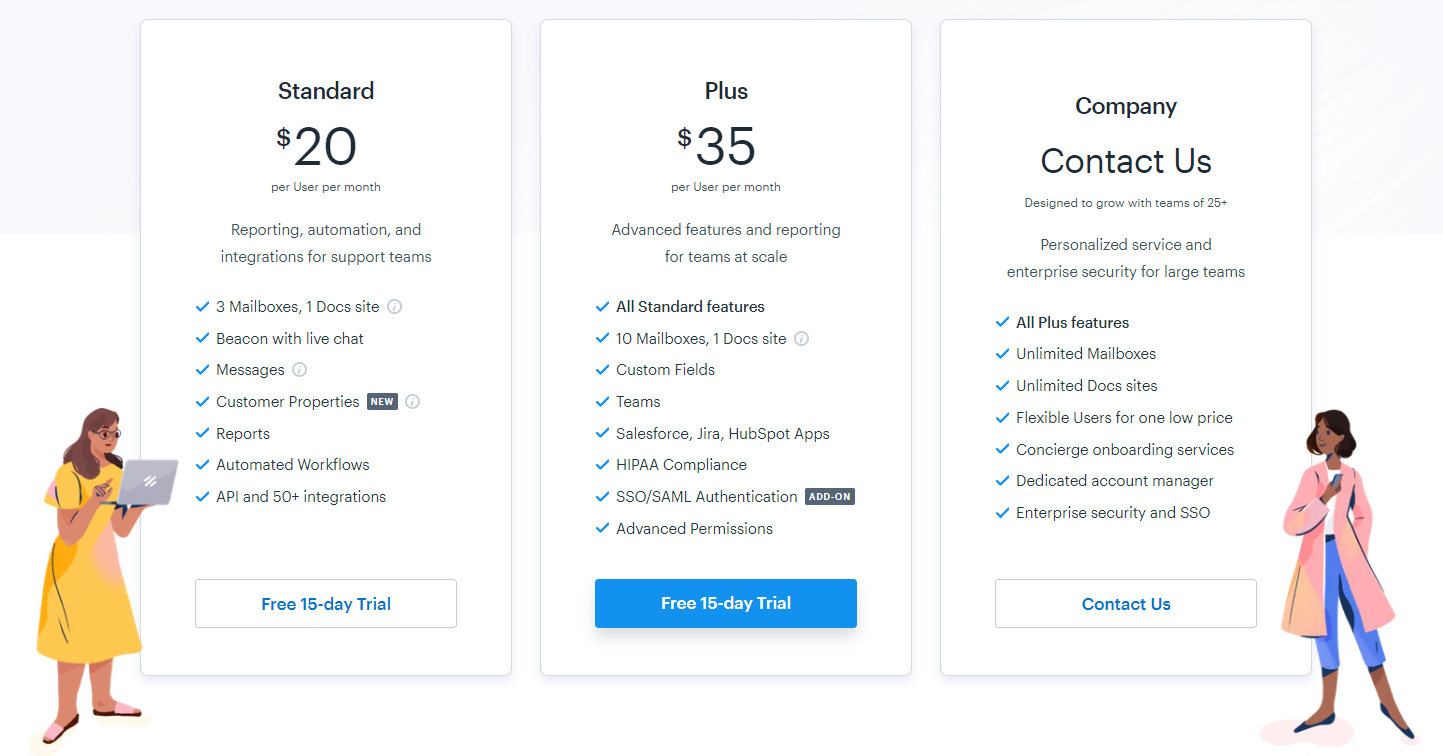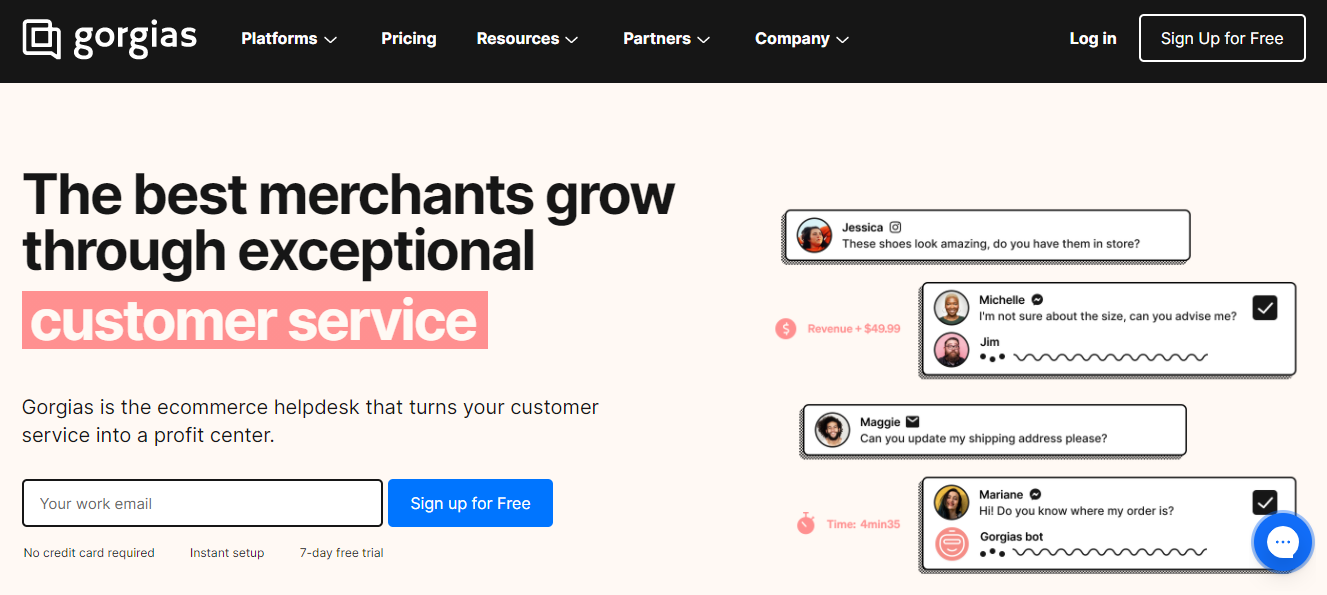 Gorgias is designed for eCommerce retailers who use technology and machine learning to have excellent customer service without sacrificing personalization. It imports customer and order data from your Shopify, Magento, or BigCommerce store, which can then be used in templates (also known as macros) to create automatic answers that sound as if a person is answering the phone.
The best part is that you can simplify a variety of mundane activities. You'll have access to Gorgias' "Smart Autoresponders" feature, which merges your pre-set rules with customer data to generate automated, customized communication.
Gorgias claims that if you use their approach to its full potential, you will automate up to 30% of your email replies!
Gorgias provides over 20 integrations divided into three categories: eCommerce, support platforms, and business applications (Gmail, Twitter, Instagram, Mailchimp, etc.).
Pricing
The most simple plan, which allows 350 tickets a month, costs $50 per month. They charge for tickets rather than seats, which ensures that only the tickets you answer to are billed. You may also answer a single ticket as many times as necessary to fix an issue. For 6,000 tickets a month, the price rises to $625 per month.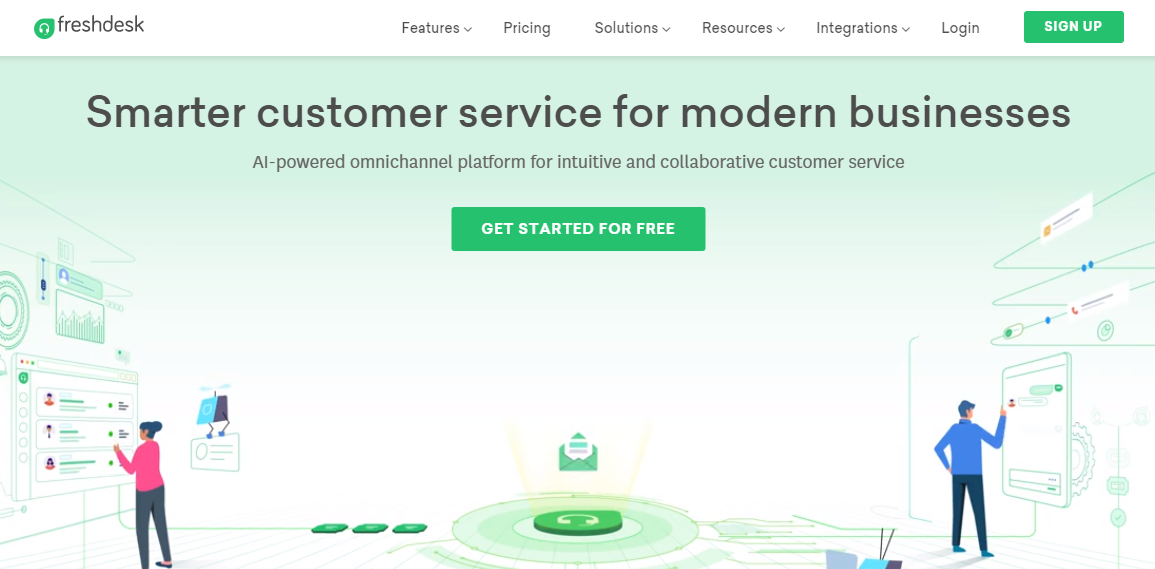 Freshdesk is well-liked on the internet for its simplicity, appealing user interface, and cost-free schedule. Freshdesk is a viable option for both small and large companies. It is known to have the effective sophistication of a service desk and the flexibility of a simple support desk toolset due to a balance of the most required feature sets.
Freshdesk's shared mailbox lets you prioritize and categorize tickets using keywords and assign them to support agents. These features can help clear up the confusion over who should work on which ticket. In addition, Freshdesk allows staff to address issues directly from the dashboard. Gone are the days when you had to sift through countless email threads for an answer to a question!
This solution is compatible with so many popular eCommerce solutions such as Shopify, BigCommerce, Instagram, ChannelReply, PrestaShop, Metorik, and many more.
You'll also have access to the following features in the shared mailbox: Collision Detection, Canned Responses, Custom Ticket Views, Merging Tickets, and much more.
What is Freddy AI?
Freddy Al is at the heart of all Freshdesk functionalities because it allows customers to get responses easily, communicate with additional facts, and be guided through the resolution process. Plus, you can use the chatbot creator to develop a bot that offers customized assistance to your customers.
Pricing
Freshdesk has five different pricing plans, so you should be able to find one that suits your needs.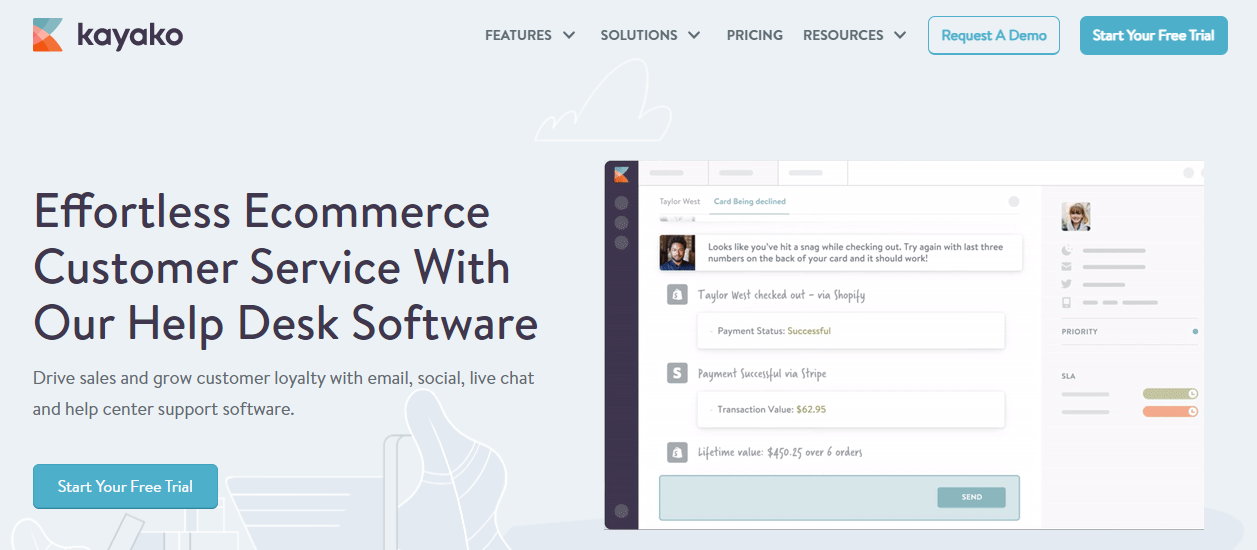 Kayako's out-of-the-box solution will help you increase customer satisfaction. It's a simple, multi-channel eCommerce helpdesk solution that gives you more versatility so you can give better service to your customers.
You get to use several email inboxes. Plus, with social media tools like Facebook and Twitter, you can easily respond to your customers and fix their problems.
Kayako allows you to divide work among several teams such as warehouse, customer care, and refund management.
Kayako can be integrated with WooCommerce, BigCommerce, Shopify, and other platforms through APIs or Zapier to automatically sync customer details. You may also record necessary customer information to keep it on hand.
Of course, you should also have an FAQ section, which would answer the majority of questions and reduce the workload.
Include analytics in the support center to understand what your customers look at and ask for. In addition, use the CSAT score and metrics to better understand customer loyalty and team success, as well as identify aspects that you can improve.
Pricing
Kayako has three different pricing plans to choose from, so ideally, one of them will spark your interest.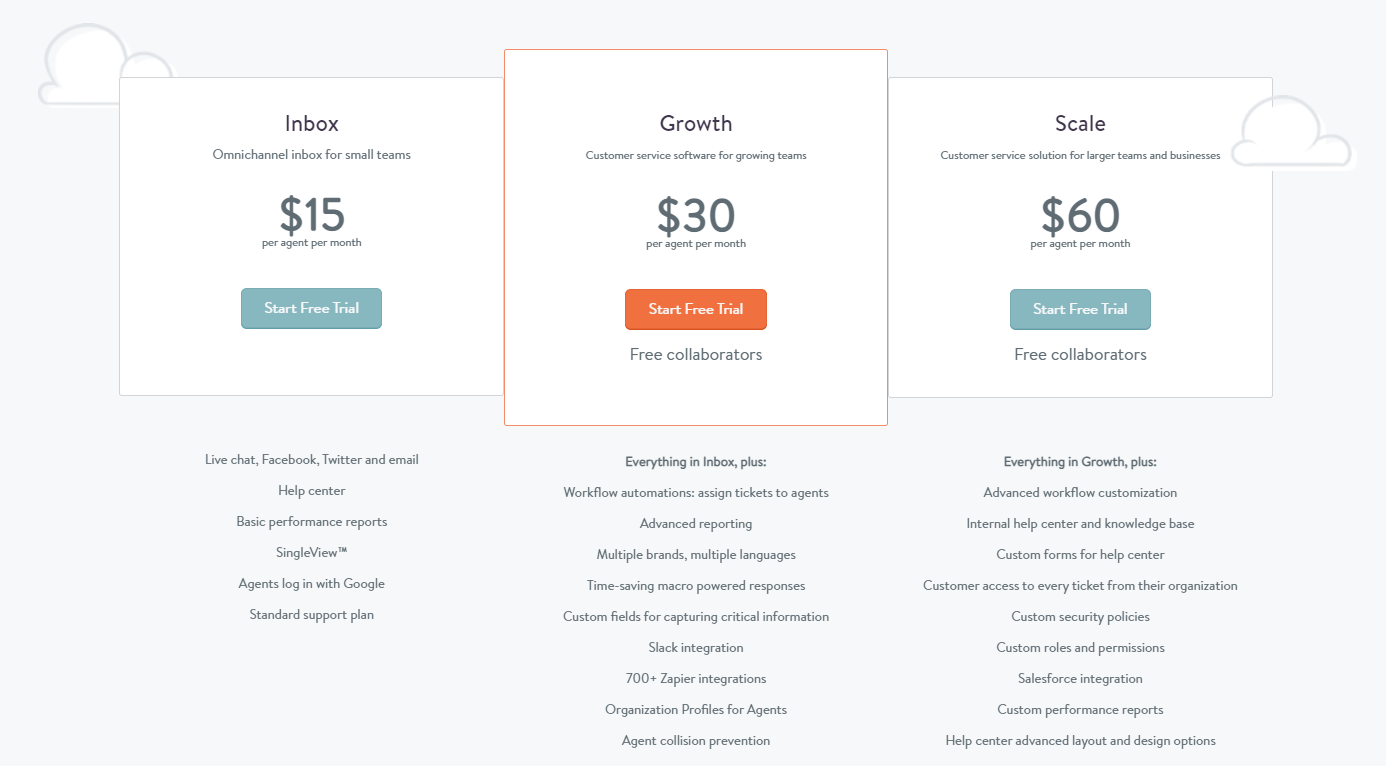 Conclusion
That concludes our roundup of five great customer service helpdesk software solutions for your eCommerce store! As demands shift and customer service practices evolve, helpdesks continue to grow year after year.
Customers are the lifeblood of an online store. Even if your product or service is excellent, your store can fall apart if you do not have excellent customer service. So, if you want your business to reach new heights, keep customers comfortable.
And remember, use helpdesk software to keep track of everything from the first contact to problem resolutions and customer engagement.