If you're new to WordPress, then the sheer variety of themes that are available to you can be quite daunting. It takes time to know which themes are best suited for your website, and how to differentiate between them based on their cost, features, and functionalities. Learning the ropes of a theme and how to use it most efficiently can also take some time.
However, there's no need to worry, because WordPress also offers some straightforward and easy-to-use themes for WordPress beginners who are yet to wrap their heads around how to use WordPress properly.
In this article, we are listing out the nine simple and easy themes for WordPress beginners to start their WordPress journey with.
9 Simple Themes for WordPress Beginners
Before we get on with our list, a little piece of information about our theme selection. All these themes have a pre-designed homepage that's created using Elementor, which is a popular WordPress page builder.
It means that you can add your homepage content to the pre-formatted template without having to spend time creating the layout and interface. So that's half your work done for you right there! Now, without further ado, let's get to our themes.
Solome – The Startup WordPress Theme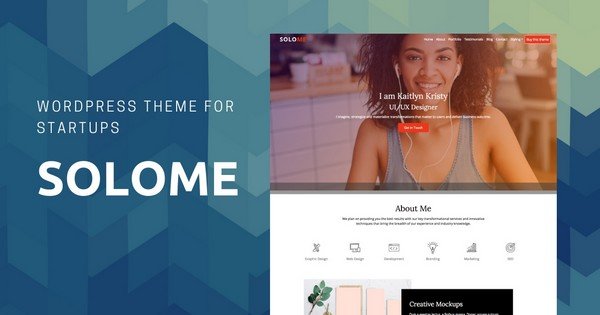 If you own a startup or are looking to create your brand and tell the world all about it, then Solome from Cyberchimps is the perfect theme for you. It has a simple layout that allows you to get mighty creative without actually having to learn even an ounce of coding!
The one-page design is smooth, scrolling, and helps you publicize your brand quickly and effectively. Whether you have your startup, blog, or want to create an online presence, Solome is the theme to have.
Gema – A Personal Blog WordPress Theme for Creatives Who Want to Stand Out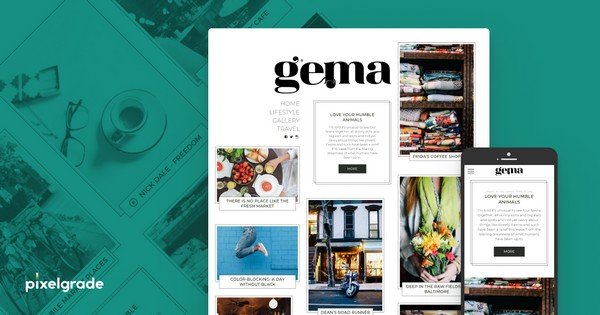 Gema is a personal blog WordPress theme made for people who want to put their stories in the spotlight. It is simple in design and control, which makes it easy to use by a wide range of people, without having a technical background.
This theme is straightforward and can be mixed and matched by the blink of an eye. The auto-adapting layout helps you showcase in style a wide range of stories, no matter if you are a lover of photos, videos, or plain text. Moreover, it comes with a customization tool onboard, which allows you to get visual consistency for the experience you are providing for your audience.
Gema helps you stand out by creating a blog that fits your personality and grabs attention with ease. Enjoy it!
Brito – The Premium One Page Business WordPress Theme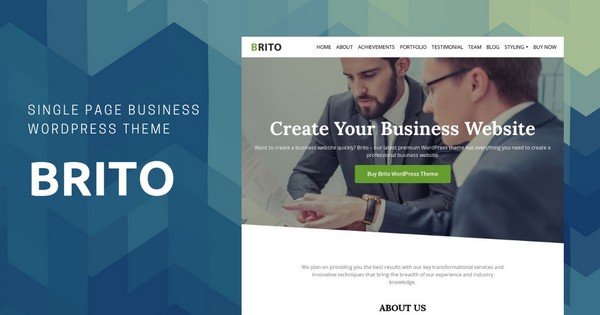 Brito is another WordPress theme from Cyberchimps that perfectly sums up your business website. Be it a company site, corporate site, or startup, Brito is the perfect theme to create a professional and sophisticated web presence.
The pre-designed one-page layout is easy to customize with no coding experience or knowledge. The overall effect very business-like and professional.
Corpora – The Premium Multipurpose Beginner WordPress Theme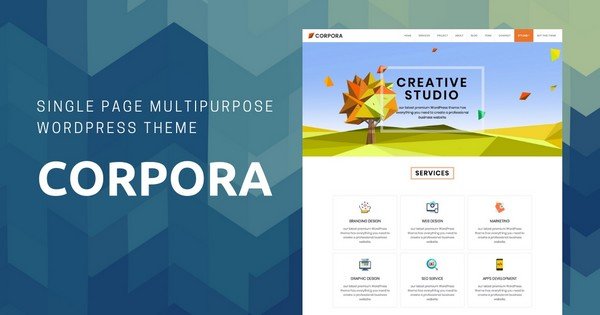 Corpora is a Multipurpose WordPress theme because it offers all the features that any website can need! So whether it is a photography website, startup website, personal website, blog, portfolio, or services website, Corpora can incorporate all the functionalities to create the perfect one!
Adding to its versatile nature, Corpora is also quite easy to customize; you can move around the elements on the page to change the layout as per your liking. It makes it possible to create a unique website each time.
Sentient – The Premium Multipurpose, Multi-page WordPress Theme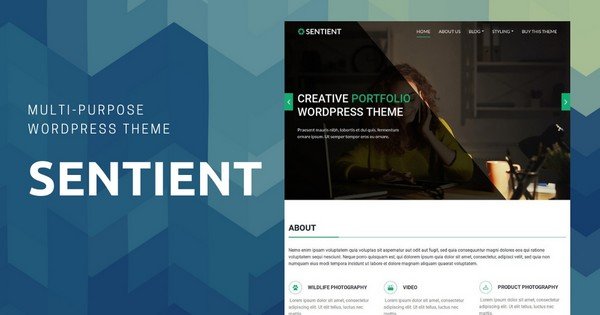 Sentient is a premium theme from Cyberchimps that can be used to create a stunning multi-page website. It is perfect for showcasing your portfolio, displaying client testimonials, and highlighting your services in detail.
With a responsive design and elegant layout, Sentient looks great across all screen resolutions and sizes. It is an excellent theme for all kinds of websites.
Travtale – The Premium Travel WordPress Theme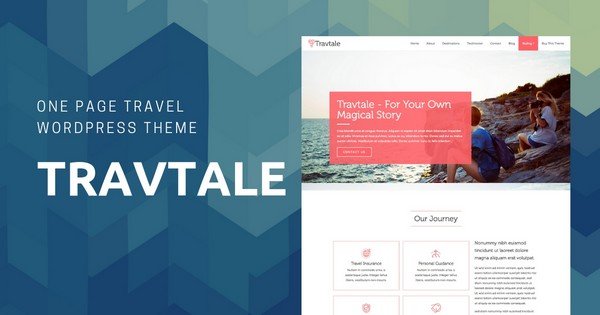 Travtale is another premium WordPress theme from Cyberchimps that offers stunning features that allow you to create a beautiful website. This theme is perfect for a travel blog or website or even a photography website.
It has some bold colors, beautiful typography, and a responsive design that gives the same effect on all device screens and resolutions, allowing you to tell your travel tales effectively.
Rivet – The One Page Interior WordPress Theme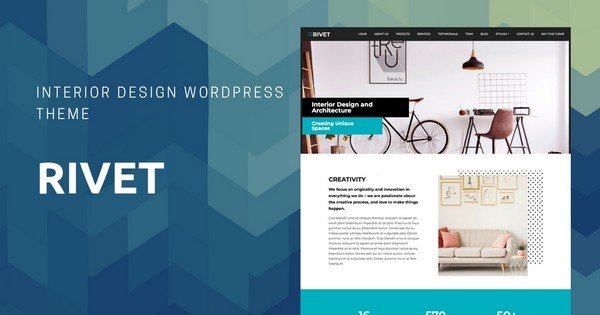 Rivet is a one page WordPress theme from Cyberchimps that is perfect for an interior design or architect website. It offers many customizable features, and easily editable single homepage, and responsive design.
If you are an interior designer or architect, you can use Rivet to display your design portfolio to potential clients. The responsive design makes it possible to capture the essence of the website, even on smaller screens.
Strato – The Multi-page, Multipurpose WordPress Theme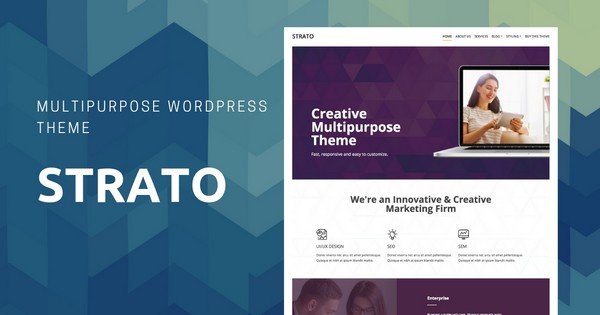 Strato is a multi-page WordPress theme that can be used for a multitude of websites. For instance, it is perfect whether you own a corporate website, or a startup website, a personal site, or even just a creative website.
It has a responsive design that enables you to effectively showcase your work even on mobile screens, with additional customization options to boot. A truly versatile theme.
In Conclusion
As you know, all these themes for WordPress beginners come with pre-designed home pages created using Elementor. Hence, they are straightforward to edit even if you have no knowledge of or experience in coding. All you need is the Elementor page builder, and you're good to go!
Edit, replace, remove, or change the position of the various elements on the homepage. Add your content and place it in any layout you see fit, and your very own unique website is ready!