Customer feedback in SaaS collects feedback and consumer insights on the customer experience and sentiment through a survey feedback widget embedded in your software. Survey data is vital for enhancing products and increasing consumer satisfaction, and it's typically collected utilizing internet software.
To reach as high as possible customer satisfaction, one of the elements we have to pay attention to is choosing a good hosting service.
One thing that sets WPMU DEV's hosting platform apart is that as well as having all the hosting features you'd expect – it also comes built-in with 7 pro-WP plugins – covering performance, security, backups, and more. Get 20% off any of their plans.
As a SaaS company, you're creating a product for the users and not yourself. Also, this may seem self-evident, but many SaaS companies tend to overlook it. You're not making a product for yourself; instead, you're creating it for your customers – always remember that.
You must recognize this and use customer feedback tools to design tailored surveys and collect future feature requests so that you and your consumers are on the same page. So, here's how to collect user feedback if you're a SaaS company. Get comfy and pick a favorite.
1. AskNicely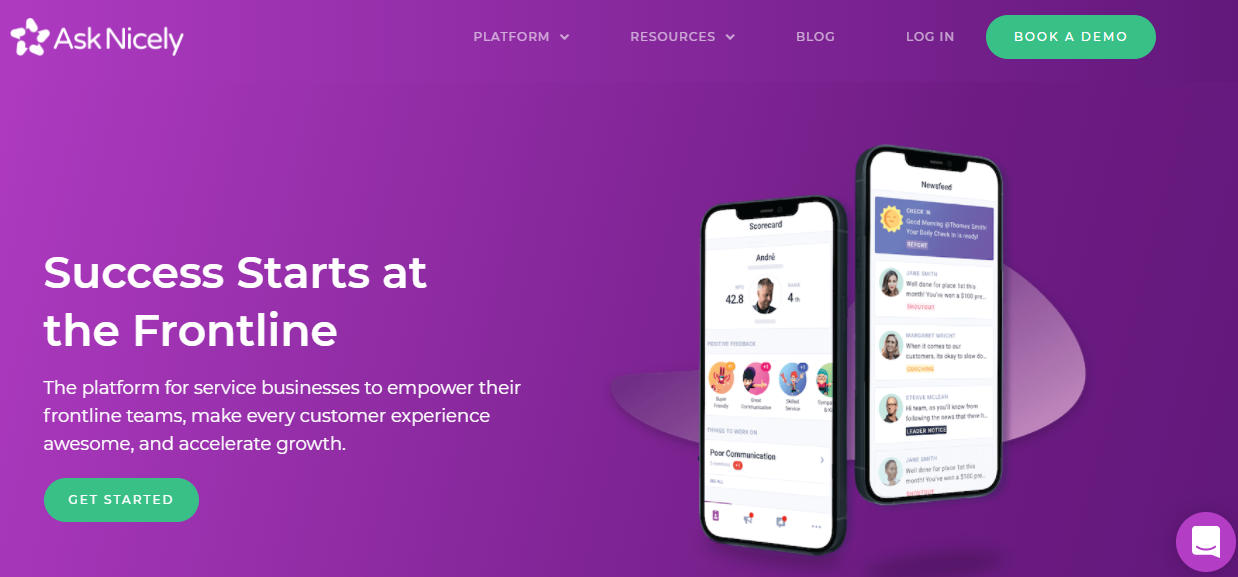 AskNicely is a cloud-based online survey tool that allows businesses to collect customer satisfaction ratings and comments based on NPS. It is intended for businesses with a high proportion of service-oriented employees. The essential elements are live reports, real-time leaderboards of service personnel scores, and automatic responses.
Benefits
Allows you to collect feedback regularly or in response to unique events
This tool can track NPS by product, channel, and segment
In reports and dashboards, data is easily shared
AskNicely's professional subscription, which includes 5,000 surveys every month, costs $199 per month, according to some review sites. AskNicely does not publish its prices; instead, you must schedule a trial to learn more. There is no free trial available.
2. Retently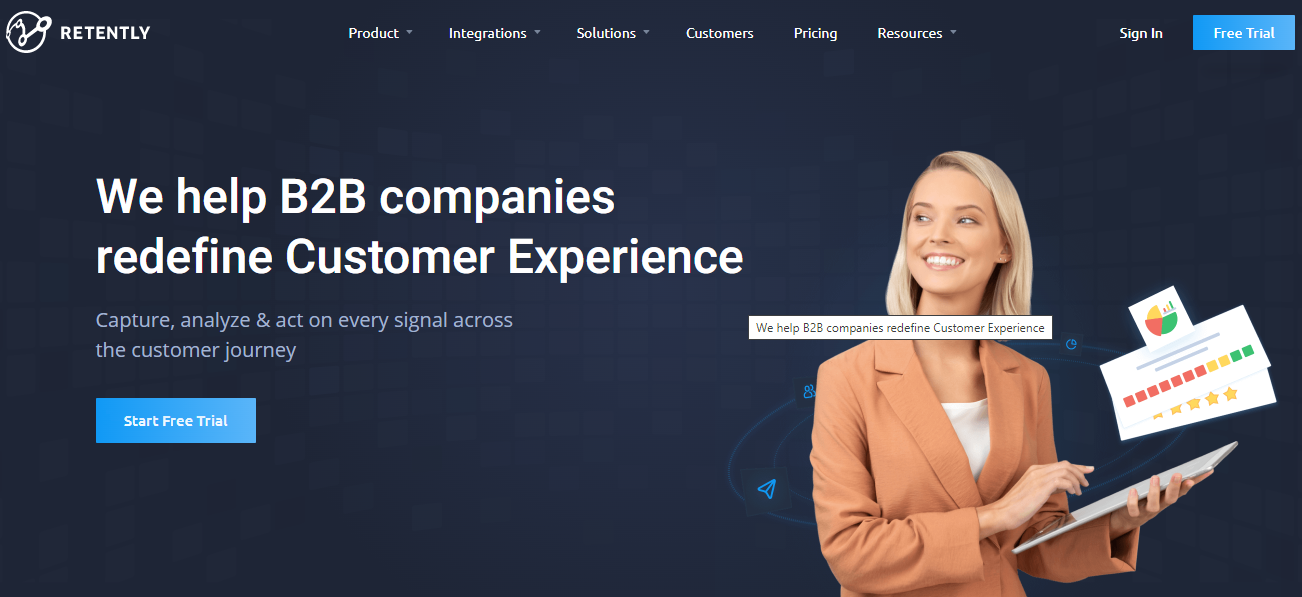 Retently is a platform for conducting NPS surveys. It comes with a whole bunch of built-in survey templates with specific questions. Multi-channel surveys are now available, allowing you to reach a wider audience. The core features of this fantastic tool include audience segmentation, multiple integrations, and survey customization.
Benefits
Integrates with multiple different chat platforms, including Slack
It makes A/B testing subject lines simple, resulting in higher survey response rates
Workflows and webhooks make it simple to automate
The basic "Essential" subscription is $79 per month and includes three surveys, which is pretty good for the price. The "Professional" plan costs $279 per month and consists of 10 surveys. There is also a custom Enterprise option. We have to point out that this is one of the cheaper tools on the list, so consider it.
3. Delighted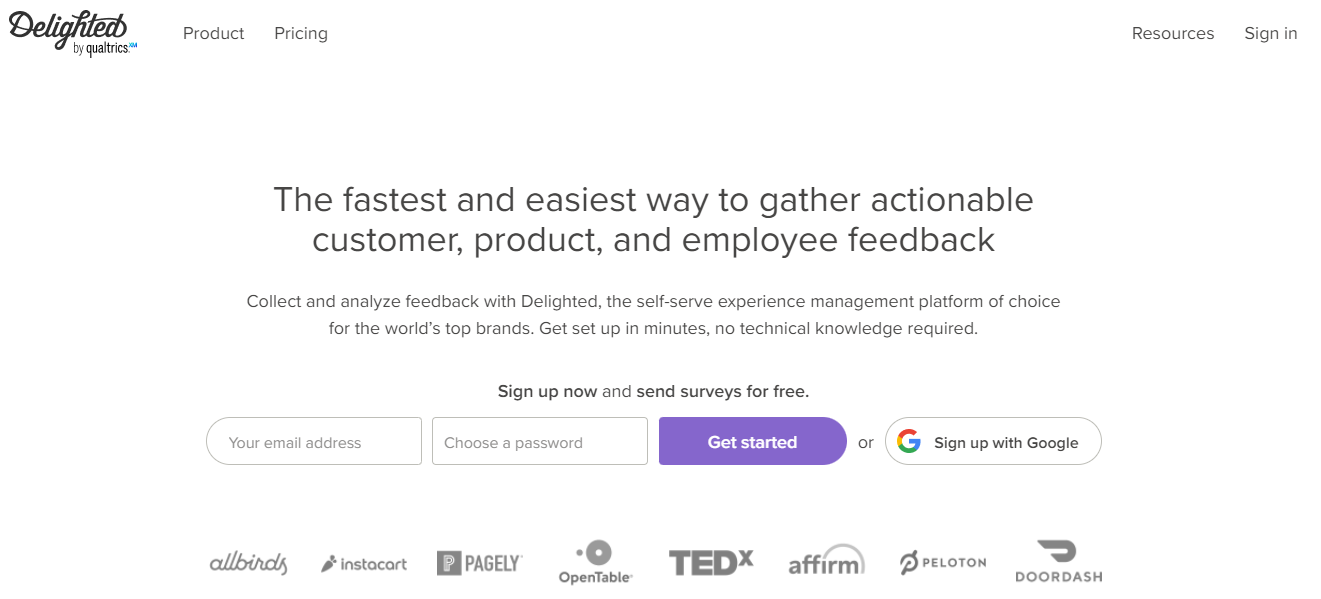 Delighted is an online survey platform that makes it simple to track your net promoter score over time. It is powered by artificial intelligence, which samples your clients regularly to ensure a consistent flow of responses. Furthermore, even the most basic pricing options include question piping, random sampling, and multi-channel collection.
Benefits
The tool is very user-friendly
Provides rather good analytics
It comes with lots of integration options
The basic "Premium" package costs $224 per month and includes five projects and 10,000 surveys. The "Premium Plus" package costs $449 per month and consists of 7 projects and 20,000 surveys. A free plan with fewer features is also available. If you're a more prominent company and aim to collect a lot of customer feedback, this is the tool for you.
4. Promoter.io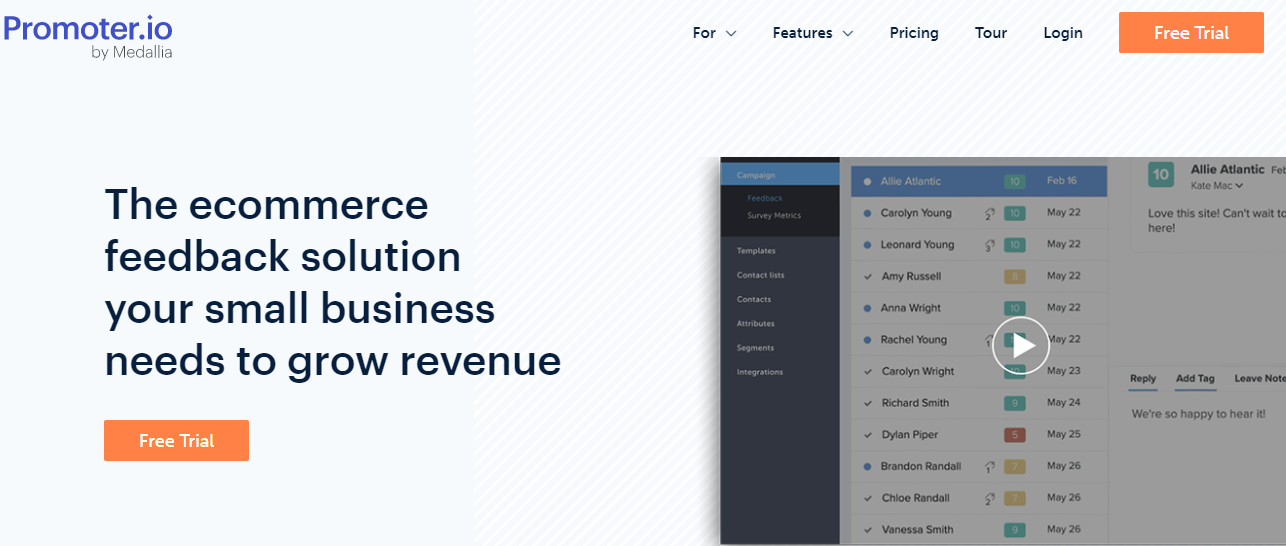 Promoter.io is a robust survey tool that measures customer loyalty and sentiment using the NPS methodology. Its user-friendly design, strong response rates, and multi-channel reach stand out. Also, real-time text analytics, advanced analytics, and reporting are just some of the core features it offers.
Benefits
Allows you to distribute surveys immediately, later, or on a recurrent basis by using survey logic
Surveys in 27 different languages are supported
Allows for audience segmentation and more in-depth analysis
The cheapest subscription plan on Promoter.io costs $100 per month and includes 10,000 surveys. The Enterprise plan, which costs $225 per month, offers 100,000 surveys and is the next step up. A free program with restricted features is available, and a free trial for paid options.
5. Survicate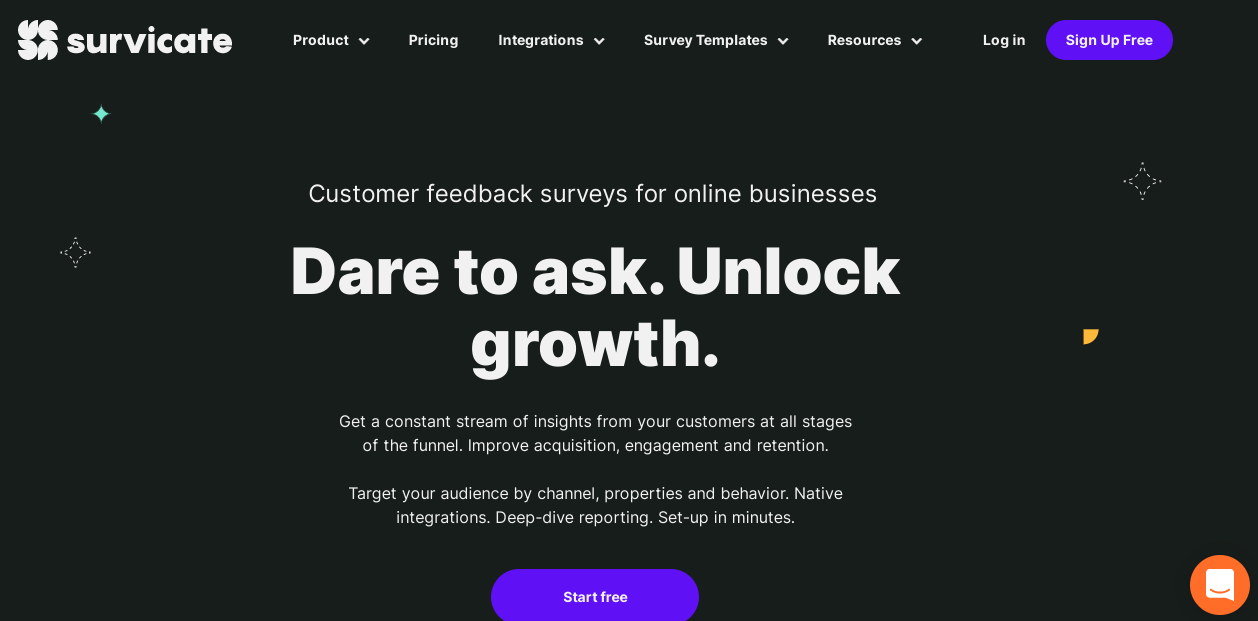 Survicate is a survey software tool that aims to assist users in gaining valuable customer insights. This tool has NPS survey templates, but they also have a variety of other templates. Distributing surveys across multiple channels, a consolidated feedback hub, and an Intercom connection are all essential features.
Benefits
Web surveys, email, mobile, web app, chat, and a feedback hub are just a few of the options
Allows you to create user profiles to gain a sense of how different groups of customers feel about your brand or product
In terms of survey setup, there is a lot of customization and versatility
However, the cheapest Survicate subscription is the "Essential," which costs $89 per month for 1,000 survey replies. The most expensive option, the "Ultimate," costs $419 per month for 50,000 survey responses. A free plan is available, and free trials of the paid ones.
6. SurveyMonkey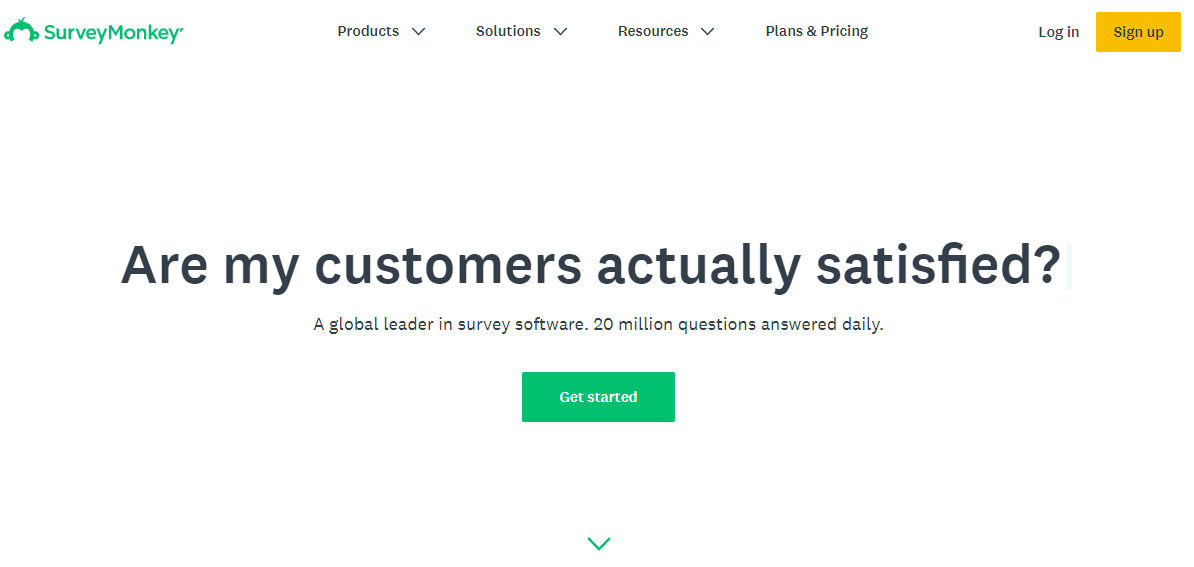 SurveyMonkey is one of the most popular and versatile survey software platforms available. It is used in a wide variety of businesses and industries. SurveyMonkey distinguishes itself by providing a user-friendly platform with simple survey creation, sophisticated skip logic, branching, and other features.
It also includes text sentiment analysis, a plethora of integrations, and more specialized products for specific needs such as user experience monitoring.
Benefits
It's simple to get started with hundreds of templates to choose from
On more advanced plans, robust A/B testing and piping are available
It's also super user-friendly
SurveyMonkey's starting "Team Advantage" fee is $25/m per user. They also have a premium "Team Premier" fee of $75/m per user if you want extra features. There's also an Enterprise package with a special price.
Final Thoughts
Collecting user feedback is vital for any SaaS company as it greatly aids you in creating a sellable end product. Any of the tools we listed today will do more than a fine job, so all you have to do is pick one and get on it as soon as possible—best of luck.