Many business owners think that social media marketing and SEO are different from each other. These two entities work together to achieve similar business goals. A professional SEO strategist is well aware of both strategies. Many businesses have separate teams for each and are assigned customer engagement targets accordingly.
Social media and search engines are interlinked. The moment your post gets likes on Facebook, Google notices that and gives you a rank jump based on social signals. In the same manner, the search engines ensure the web presence of social handles in addition to your products or service pages.
Before that, you may need to fine-tune the design, appearance, layout, and responsiveness of your website. It can be done by a competent web design company in Dubai or any other state that may better understand your business needs and the way your target audiences are expected to interact with the design. Once the design is dealt with user experience, you can give a go-ahead signal to the SEO.
Furthermore, you can also hire an SEO company to work on your website, and help you improve your rankings, and improve your leads.
Here, in this post, I am sharing the top 5 SEO strategies you can utilize in social media marketing for an instant boost.
Social Engagement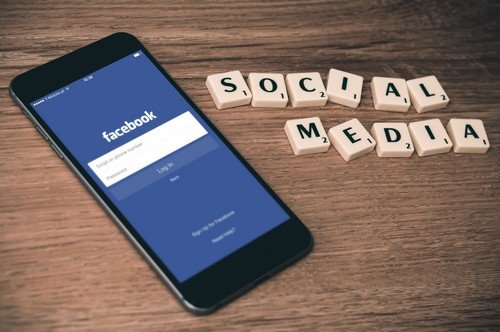 Businesses tend to involve a vast number of potential customers with their brand, and the marketer's job is to devise strategies to bind them. Social media platforms have made their jobs easier through easy access to target customers. These platforms are considered to be the best in telling stories about your brand and engaging users.
The storytelling technique is what users loved the most, and most marketers often neglect that approach. Their posts end up staying up to 2 to 3 hours. Then fade into insignificance because they have overpromoted their brands through multiple marketing pitches all across the content.
Moreover, it is crucial to pay attention to the acceptance level of posts on different social media channels. The scope of each channel is diverse, and users approach every single channel differently.  So, marketers need to mold the content according to the platform they are about to approach.
The content on Facebook should be entertaining with a strong message linked with your brand. The users on Twitter like to know about trending topics, so your content should contain information about the current trends.
Awareness About Target Audience
Before creating and publishing the content on social media channels, make sure you have identified your target audience first. These are the people that will directly influence your business. The stats like their age, ethnicity, gender, demographics, and interests can be beneficial for the ultimate success of the social posts.
This information will give you a clear picture of your target audience and will assist you in creating posts that will resonate with these records.
You can also engage your customers in a survey where you can ask questions about their interests and activities. Popular social media sites and the number of hours they spent on these channels.
Now you are aware of your target audience. It is time to create a compelling post tailored to their needs and interests. Try not to create more than one post a week and make an effort to increase the number of followers.
The utmost goal for social media marketing is to increase traffic to your site, and the way to achieve this is top-notch content. More than that, whether you are running a social media page for small businesses. Or large scale business, remember to schedule your posts.
Content Promotion
These days marketers are well aware that content promotion is essential for significant exposure. You are not supposed to create the content and think that your target audience will indeed find out the content. Besides embellished with focused keywords, it cannot acquire much attention.
Instead, after completion, it needs to be promoted on social media channels. These channels are perfect gateways to attract the maximum number of potential customers.
If you have fabricated quality content and have mentioned it on multiple forums already, still you must consider moving it across different social networks. Make sure you have organized each chunk of your content, correctly and don't forget to include graphics, images, and videos.
The visuals in the content generate a substantial impact on viewers and help better understand the message. Also, people are more inclined towards the content that has a valuable storyline and amazing visuals.
The most popular among these networks are Facebook, having billions of users worldwide. According to pewinternet, "Roughly two-thirds of U.S. adults (68%) now report that they are Facebook users, and roughly three-quarters of those users access Facebook daily. "Other platforms like Twitter, Instagram, and Pinterest have their social prominence and large user community as well.
Link Building
Inbound links are a significant part of an effective marketing strategy. Utilizing social media channels for seamless link building is not new in digital marketing and is most productive than other means of advertising.
Though search engine like Google has nothing to do with social shares and don't consider it as a ranking factor as well. The good thing is social shares results in the shape of more traffic to your site, and more traffic can elevate your rankings in SERP (Search Engine Results Pages). Hence more chance of generating leads.
According to a survey "88 percent of SEOs include links in social media profiles." If you have failed to achieve your intended results through social media linking building, then it means you are targeting users who have little to no interest in your brand.
Brand Advocates
Brand advocates are those individuals who market your brand through social media channels or word of mouth. Several social media channels provide an opportunity of following their favorite personalities that include TV celebrities, journalists, athletes, etc.
These people can become your brand ambassadors and promote the brand on your behalf. These people have an influencing personality as either working in a similar profession or hold a celebrity like coverage. Thus, making them the face of your brand on social media channels can give your brand a significant uprise and help you build relationships with clients.
Brand advocates can be your employees, loyal customers who perform the duty of creating brand awareness in their social circles.
Final Words
Marketers are always looking for ways to connect more people with the brand. It's time to accept the importance of social media marketing and realize how much impact it could have when it works together with SEO. Your followers are supposed to share your content on social media channels if it is enriched with valuable information.