Many consider WordPress as the most popular content management system (CMS) there is in the market today. Businesses of all sizes around the globe leverage on it to build their business website.
Today, there are about 40% of websites powered by WordPress. Also, many digital marketing experts recommend the use of WordPress to step up and improve your SEO game.
While WordPress is not a direct SEO tool, you can do many ways to optimize it and help improve your SEO efforts. WordPress alone is already SEO friendly, but integrating some best practices to it can help maximize your efforts, bring in traffic to your website, and rank high in search engine results.
Why SEO Matters?
Search Engine Optimization or SEO is one the most effective way you can do to bring people on your website. The internet has seen how brands and companies anchored their promotional activities on SEO to help established their name online. Over time, it has become the core of online marketing.
SEO is the process of making your website rank high in search engine results through keywords and contents. It has become an essential marketing strategy for your business that you should not miss. As the year pass on, the depth of SEO continues to grow and expand.
More people are now online, and they are relying heavily on the internet to search for products they want to purchase – while some are just looking around for things that can capture their interest. According to studies, 70% of customers these days, people go online first to research items they are interested in before making any purchase.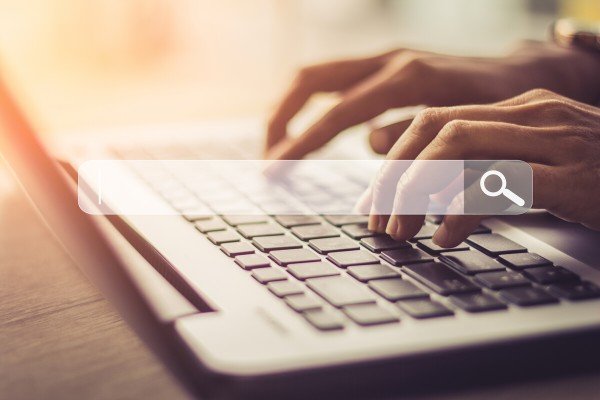 With the number of people online and the bulk of searches made on search engines, doing an SEO on your WordPress website can be very beneficial. However, how are you going to do these?
SEO is beneficial for your website and is what will bring you in traffic to your website, but this starts at the build of your website and not as an afterthought. Be sure to speak with your WordPress developer from the outset to ensure that they will be building your WordPress website in an SEO friendly way.
In this article, you can check on some ways you can consider to incorporate with your WordPress Website that can improve SEO efforts.
Ways You Can Do To Improve SEO On Your WordPress Website
1. Pick The Right Hosting Provider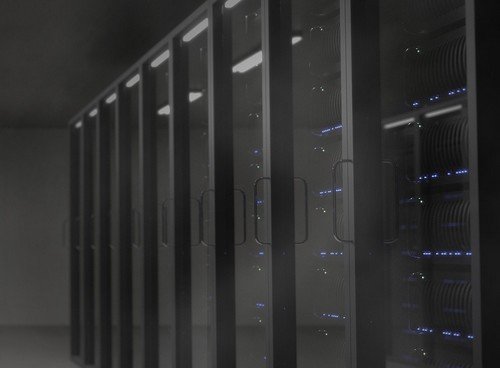 Settling for the first hosting provider you encounter is not beneficial, not only to your SEO tactics but to your website as a whole.
Depending on your need, you must pick the right hosting provider for your WordPress website. However, always remember to check for the essential things like the hosting provider's track record in uptime, speed, security, and more.
Google takes into consideration the speed of your website when giving your ranking in SERP. Your hosting provider must help you achieve your goal of being at the top of search engine results.
Your hosting provider can also be detrimental to your visitor's user experience (UX), so choose wisely. Get the hosting service that you rely on and have a fantastic reputation for its overall performance.
2. Leverage On A SEO Plugin
While WordPress is already SEO friendly on its own, it is beneficial to add a plugin that can add features and extend the functionality of your WordPress website. These days, there are many plugins you can find dedicated to improve SEO and make one notch forward.
These plugins can give you more targeted features that can pave the way for better SEO results. One of the best SEO-dedicated plugins you can find in the market today is Yoast SEO.
3. Use A Theme That'll Work For Search Engines
Perhaps one of the most exciting parts when building your WordPress website is choosing a theme. However, it is one of the most critical choices you have to make. Your website theme influences your site's overall appearance and layout. It can either make or break your website, so you have to be careful about what theme to utilize.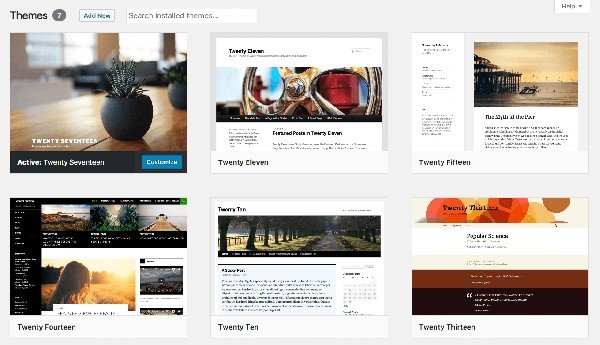 Your chosen theme can affect your website performance, like its loading speed and user experience. This feature also plays an essential role in your SEO tactics. When picking the theme to use for your WordPress website, choose one that will not only be beneficial in your site's overall performance but can help improve SEO results.
4. Make A "Sitemap"
Sitemaps were initially created to help users navigate your site, but now it serves a more important purpose. Sitemaps can now communicate information to search engine bots or crawlers that help you rank high in SERPs
Creating a sitemap to your WordPress website may not affect your SEO directly, but it is vital as it allows these crawlers to determine that all of your webpages correlate with each other. This strategy helps search engines to index your site and provide your content to users looking for it.
In order to find all the pages on your website and check which ones are in the search engine index, you can use the Page Counter tool.
5. Use Internal And External Links
Your website cannot survive on its own – in terms of your SEO success. Search engines like Google also take into consideration if your website is well-connected. This connection may be either internal or external.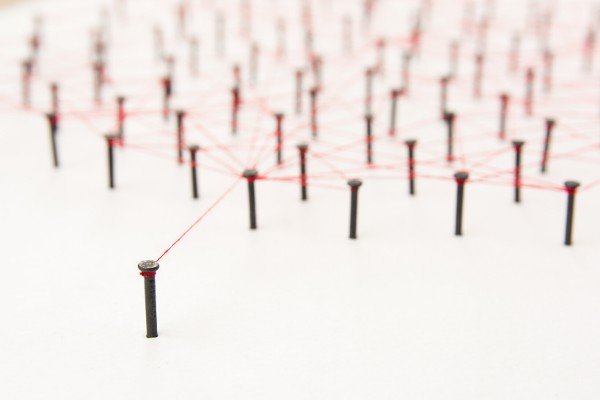 The use of external and internal links within your WordPress website can tell crawlers of how your content and webpages relate to each other. When other site links on your page as well, search engines can then determine that your site is valuable. Not only will it improve SEO results, but it will also establish your online presence and online authority.
However, be careful in using affiliate links. Make sure that they are of quality and completely safe. Your external links should not point to untrustworthy sites or irrelevant pages. The number of your links matters as well. If you put many links on your site, it will make your website suffer and bring down your SEO results as well.
6. Edit Your Permalink Structure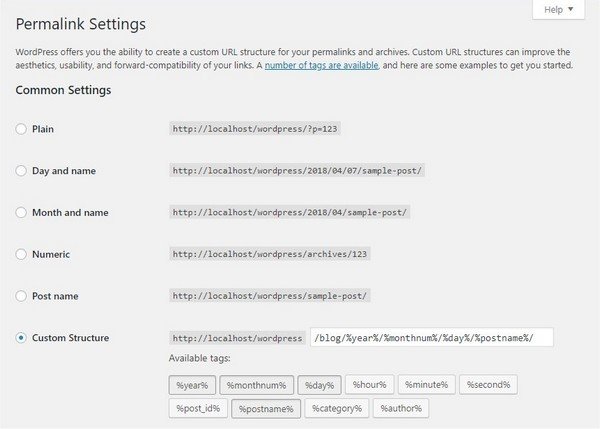 Permalinks are your permanent links that lead people to your site, content pages, individual post, and other web content. However,  most permalink structures are not SEO friendly as it uses numbers unrelated to your content.
What you can do is to use SEO friendly permalink structure on your URL text. This structure will allow your visitor and search engines to read it easily. Edit your permalink structure in your WordPress setting to change it to a more SEO friendly URL.
7. Make Sure To Integrate Heading Tags
While a sitemap helps your whole website, it can do little for your specific content. What you need is to heading tags instead. Heading tags are formatting options that you can apply to your content's section heading within your pages and posts.
These are listed as Heading 1, Heading 2, Heading 3, and so on your WordPress editor. The use of heading tags structures your content and provides a visual benefit to your readers. It breaks your text, which makes it easier to read. Crawlers also pay attention to this and use these tags to understand your content.
8. Remember To Have A Mobile-Friendly Web Design
More people are now on mobile. About 51.92%  of web traffic worldwide is done on mobile devices. The numbers continue to grow as more people start to ditch their laptops and computer to rely on mobile devices wholly.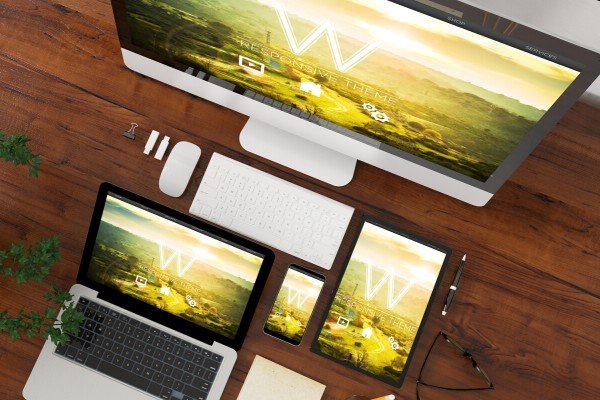 For this reason, why your WordPress website must be responsive to all screen sizes. Your website design should react and adapt to whatever device your user is using. Sites that respond better rank higher in search engines as Google and other search engines take note of how responsive your site.
Another factor to consider is when your site is unresponsive, your visitor will abandon your website and continue to move along. People only wait _ seconds before dropping interaction with your site and move on to your competitors.
9. Image Optimization
Images are an essential part of your website. They can often help catch the attention of your target audience and help bring in more traffic to your site. Images often break up a long text making it readable and bearable.
When using images that are too big, it can affect your site's loading page. So, you must optimize your images, so it will not cause you WordPress site to slow, without suffering its quality.
10. Update and Post Regularly
Creating a WordPress website and installing plugins is not enough to make your site work for your advantage, especially in your SEO objectives. You need to make sure that you post and update regularly. These will also be a factor for Google's algorithm and determine your ranking in SERPs.
When your last update was done several years ago, this will affect not on your SEO efforts but also how your target audience will perceive you. You'll come as someone they cannot depend on, and users and visitors tag you as outdated. Add new content regularly. It will boost your reputation and help you establish your online authority.
Aside from working on new content, work on your old content as well. Do not neglect your older posts and forgetting that they exist. You can always do some refurbishing, especially on content posts that generated much traction to your target audience.
11. Quality Content
No matter how good your WordPress website is and how many plugins you have installed, if you have low-quality content, you'll still rank lower than you expect it to be. Create quality content that is valuable to your readers and visitors.
Search engines have already been advanced these days that they know when you have thin or poor content that does not provide value to your customers. Aside from failing to rank high in search engine results, it is also possible that you get a penalty for having a low-quality content, so it is something you want to avoid altogether.
Final Thoughts
When you create your website, you want to bring over visitors as many as you can. When you use WordPress as your building platform, make sure that you implement some techniques to help your site reach its full potential.
If your done incorporating some of the technique, do not forget to evaluate and check on what is working and not. It will help you improve SEO strategies and ensures that your WordPress website is optimized to bring in positive results in your promotional efforts.