It is the fantasy of many people to become famous on the internet. Different people want to make a video that goes viral and makes them famous all around the world, making them a social media superstar.
The issue is that becoming famous in this digital era has turned very difficult; the odds of becoming popular are low because of the competition that grows day by day on the internet.
Nearly a billion video material uploads on different social media platforms each day.
It implies the possibility that if you make a video and want it to become viral. The perspective can be small, or the chances might be slim for you to get your viral video. Don't forget to use an online video trimmer to make your videos even better.
There is hope, if you know the right tricks and tactics to apply, only then you can influence your video to go amazingly popular and viral on social media!
Now the question is, what tactic are we talking about here, the points that can make your video to turn into a web sensation?
The Ways to Optimize Your Video
The use of SEO!
Many of the people on YouTube make their vlog only for a leisure activity, like for fun. They are not even experts; that's why they don't have the insights, and their web-based promoting is somewhat constrained.
They don't even know what value SEO carries.
That is precisely where you can have a plus point of making your video viral. Understanding how search engine optimization (SEO) works can quickly increase your possibility of becoming a web sensation.
Many animation services companies use the SEO approach daily to improve their video rank. Thus, by using the SEO approach, you can surely get more views on your video, making it becoming viral in no time!
The Title and Description of Your Video
If you add appropriate keywords in your video title or even description, you can get your video result on the top of any search engine. You need to understand your content precisely and use proper keywords.
You need to know and use the keywords that are looked and search mostly by the users. Only after the understanding and right choice of keyword will you have the capacity to increase your user to take an interest in your video.
The Right Tags for Your Video
If you know how to utilize the correct label or video tags, then you can have a much favorable position of your video over the other contenders. The trick is that you can set up to 500-characters, which has SEO friendly keywords, in your video tag. So, make a point to pick the best keywords, the taglines that are incredibly mainstream right now!
Online Promotion of Your Video
Multi-Cross-stages or platforms are extraordinary compared to other approaches to get any viewer to develop an interest in your video. If you put up your video on web-based networking media like Facebook, Instagram, Twitter, you will get quick outcomes.
Also, you have to make sure that not just one. But to use all the social media platforms to upload your video. Your video can effectively go viral!
Back-Linking For Your Video
If you want to use the SEO at its peak, then you have to understand and get some backlinks for your video. Back-Linking is considered one of the main features of SEO. It helps you to get the intense positioning of the search engine result.
So, if you want your video to become viral on social media or the search engine, you need to build backlinks. Keeping in mind that not only the numbers of backlinks you have but also that is a quality link as well.
Apart from SEO, there are other points that you can consider to focus, for example:
Getting the Attention of Different Influencers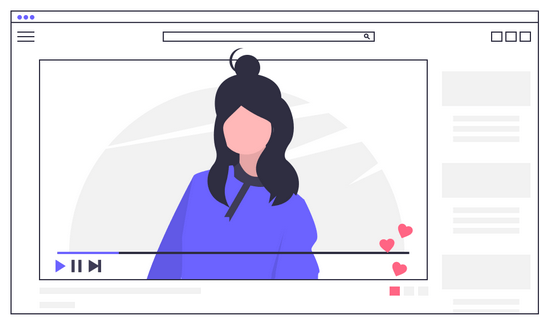 An influencer is a person on the internet who assesses any specific topic. This can get many large or small groups to take an interest in your video.
So, if you want to boost up your video presence and make a viral video, you can try to connect with any influencer on different platforms. That opinion or message from the influencer can get your video more views. Any discussion that you get from an influencer about your video can help you spread the word and hence becoming famous.
This approach can create a substantial impact on your video, which can guarantee that right person. For example, the blog proprietors and editors of dominant sites will be discussing your video. It will be more than enough to grab the attention of the users and audience on the internet.
Last but Not Least, Content Is the King of Your Video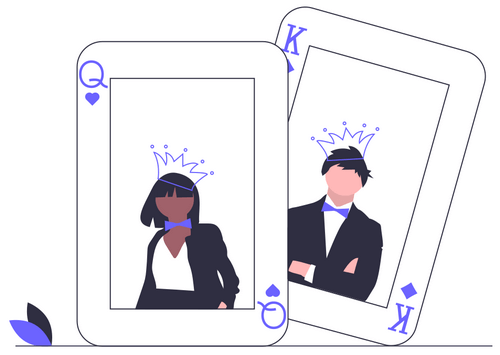 You can have different tools through which you can try to make your video look excellent. You can even spend much time and money on advancing your video; however, without good content, you will get no more than 200 views. If you want to have guaranteed that your video would wind up viral. You need to focus and invest in your content.
When you consider every contingency, beginning from the point of video making. To write a script and the finalization, the result becomes the best.
However, if your video's subject isn't drifting or the content is boring. The odds are that relatively very few people will take an interest in your video.
Good content means excellent communication and hence, a unique way to get your viral video.
At the End
Make sure your video looks nice, don't go overdramatic. Just make sure your video has a dynamic look and have your viewer's attention. Also, make sure to contribute and focus well on the video-editing work.
If you have an informative video, and if you apply the mentioned points. You will surely have your video go viral and become famous!
Would you like more advice on excellent video editors to create a viral video effortlessly? In that case, I suggest you take a look at FlexClip online video editor. It is a free online editing platform, which can be used to create personalized movies, following the registration of an account.
FlexClip offers all the main video editing tools, including trimming video clips, adding music, inserting subtitles, recording a voice-over, and performing other activities directly from the browsers.