A lot goes into launching and building an eCommerce business and even after that. But what most of you end up doing is create the eCommerce store and then let it be. People often say we are good at conversions. We don't need a boost. Now since we all are well acquainted with the digital world, it is essential to know that conversions are the backbone of any online marketing campaign.
Your website visitors will take action or not will depend on how you are managing conversions. For example, some of them become leads while other subscribers, registrants, and customers. For those who have no idea what conversions exactly are? The rate is said to be when the percentage of your visitors who take action on your eCommerce website.
But that's the big question, why on earth would anyone think of converting as a visitor?
It's simple math.
Context + Empathy = Conversion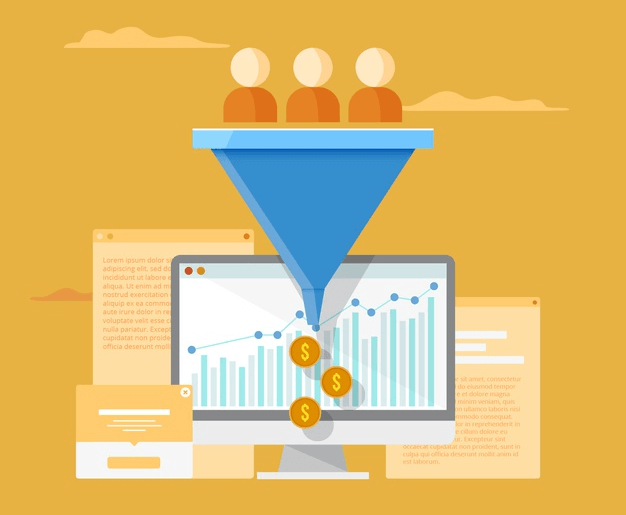 In today's fast-paced world, people aren't any longer interested in window shopping. So while carrying out your eCommerce website development project, keep this in mind each visitor comes to a page of your site for a reason.
As soon as you crack this, nothing can stop you from succeeding. Before gaining the ability to convert them, try gaining the ability to understand them and speak to their specific needs.
We humans always have this in mind, what's in it for me? You can only convert them if the perceived value is greater than the effort required to get that particular value. If simply put, all calculations work correctly; nothing can stop your visitors from converting.
How to Measure?
An eCommerce Conversion Rate is the level of site guests who bought something from your store in a set timeframe. Do you think the measurement is the best way to gauge the achievement of your online store? Probably not! There are many other ways to take into account.
An online sale.
A user adding a product to their cart.
A user adding an item to their wishlist.
Email signups.
Social media shares.
Any KPI your company finds valuable.
Is there anything like a good or bad eCommerce conversion rate? Well, average conversion rates are 1% – 2%, and more than two, you are doing exceptionally well.
Say, for example, if your online store is getting 5000 visitors and 50 conversions for a set period, your store's conversion rate is 1%. Divide conversion into visitors, and you have a conversion rate.
Further below, I would like to mention certain hacks and tricks that will aid you well in increasing the conversion rates.
1. Personalize Website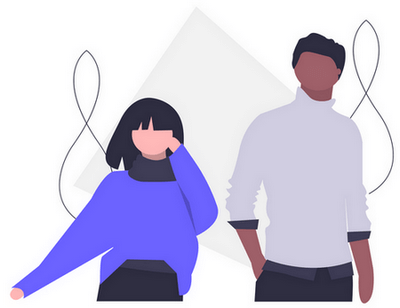 We humans always tend to give brownie points to those who touch our hearts and what's better than offering a personalized experience. According to sources, maximum online shoppers are the ones who are satisfied with the level of personalization they currently receive.
As we know, users want online experiences tailored to them. So as an eCommerce store owner, you must provide what they exactly want. It leads to boost your conversions. The question is, how?
Try using Clearbit! It is one of the most prominent players in the space right now when it comes to offering tools that will help you personalize your eCommerce web design.
2. Increase and Boost Your Conversions in the Initial Stage
As I said before, customers keep coming back is all that matters. Nobody is going to buy from you if they don't know you exist. And more or less, they won't even trust you! It's you who need to get your brand name out there and establish in the minds of your potential audience. Ways to increase conversion in the initial stage include:
– Blogging – Have you referred internet marketing 101? It says you need to write about things related to your product or industry. Also, do not hesitate to include even loosely related topics. For example, if you are selling faucets, the site's visitors will have more interest in pool parties, jacuzzi. Try being creative with your content, but don't go too far that you can't get back to your product.
Publish blog articles on your websites and other relevant platforms that will help your site be found in search engines. It is the only way your prospective customers search for solutions, and they will come to you instead of your competitors.
– Social Networking – Consumers today rely on their social networks to find advice, referrals, and reviews. All they expect a business to be available for questions on Facebook and Twitter and look around for tutorials, how-tos on Pinterest, and YouTube. More and more companies are offering a behind-the-scenes glimpse of how they conduct businesses on Instagram.
3. Page Load Speed
Many eCommerce websites comprise chatbot, but some of them don't, for example – Neil Patel. Have you wondered why? Chatbots slow down your site speed, and how fast your pages are hugely important.
It may quite interest you to know that if your site does not load in three seconds, users will abandon it and switch to your competitors.
4. Retargeting Videos
I am pretty sure you must have spent an adequate amount of time on Facebook. In addition, you more likely than not seen similar promotions again and again. Do you think this is because the publicists aren't carrying out their responsibilities appropriately? It's the inverse! Furthermore, that is the place retargeting comes in.
Intelligently, the client needs to see a message 5-7 times before they choose to make a buy. Make a duplicate so that it ends up being very rationale driven and advantageous situated.
Aside from that, on the off chance that you are considering making video content attempt to think of something enthusiastic, giving them how their business would look on the off chance that they changed over. Tey to serve from each conceivable way out. Regardless of whether one doesn't work, the other may!
5. Talk to Your Audience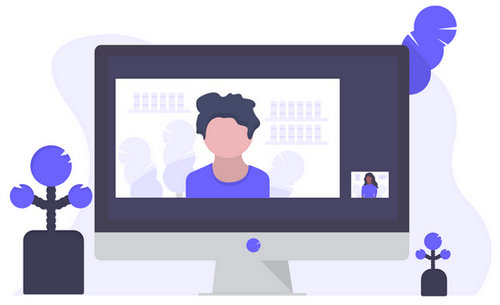 Of course, it's a no-brainer! Moreover, its something a lot of marketers forget to do. Often we push messages out, but we don't listen to these messages, the ones that are coming in. And that's the gap which needs to be filled as soon as possible. The question is, how?
There are specific ways such as A/B testing and analytics, but you can also learn more by listening.
Surveys – If you have an email list, try sending your subscribers a survey using a tool like

SurveyMonkey

asking them to weigh in on your product, services, or marketing funnel. Also, try sending out surveys immediately after a customer makes a purchase or signs up for your product to ask for feedback.
Phone Calls – Have you tried offering customer service over the phone? Many customer services tend to compile all the complaints so that if there are any systematic issues involved or not. If you have customers who bought your product and returned it – call them and ask why?
Tools To Improve Ecommerce Website Conversion Rates
HotJar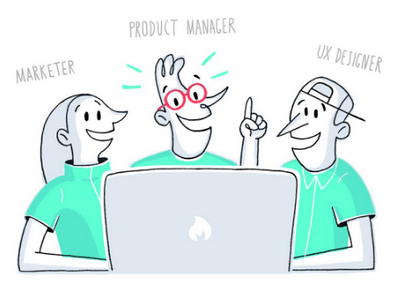 If you are looking for an excellent tool that understands things such as how your users interact with your website from a very high level, look no further than HotJar. Quick clicks, cursor movement, scroll-depth mapping are some of its best features and functionalities to think of.
The examination will catch somewhere in the range of 1000 and 10000 site hits and gather a complete investigation. What's more, trust me, this all has recently started.
Further, you may discover meeting accounts that can be seen at your comfort just to make sense of how clients collaborate with the client face on a merely natural level.
Google Analytics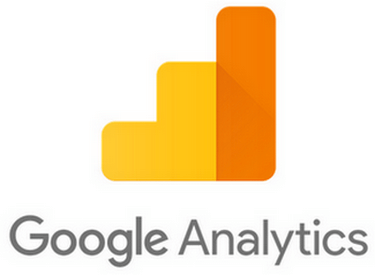 One of the best devices I have utilized so far is Google Analytics. By following on Google examination, you may get an incredible view of your site guests, for example.
How guests discovered your site: which watchword, referral sites, or direct visits.
To what extent guests remained on your site.
Where are they from?
If the guests are returning or new.
What program, the working framework, was utilized, and if the guest is using a cell phone or work area/PC.
What number of guests changed over (in view of objectives set up) and the communication that prompts the transformation.
Connection to your Google Adwords battle to follow paid traffic too.
BigCommerce Analytics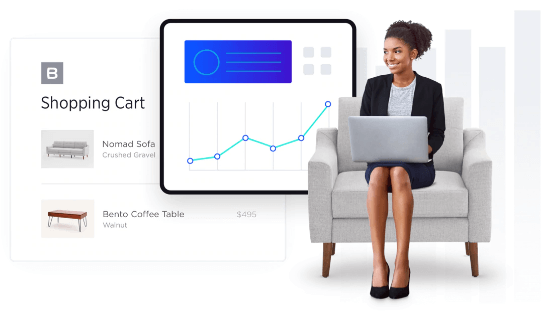 Most people are more likely to build their eCommerce stores on BigCommerce. So if you are one of those, you can try using BigCommerce Analytics, where the platforms have an Analytics section in the administration panel showcasing all abandoned carts, including what products were in the cart at the time of abandonment.
Wrapping Up
So, that's all for now! I hope you enjoyed reading the post, and it can help you boost your conversions. Keep an eye on the space to get a better perspective on eCommerce website development projects for 2020. Also, don't forget to check what trust badges can do for your eCommerce store.