We've all heard how the competition has intensified manifolds in the market. Thanks to the advent of digitization.
There was a time when businesses, irrespective of their size in the market, use to get articles published on various domains — one of the most straightforward lead generation strategies to increase website traffic and sales for the domain.
But, marketing has revolutionized since then.
Now, you'll see how small business owners, looking for opportunities to monetize even their web pages and ultimately increase sales.
In short, generating quality leads has become the foremost priority for those who wish to give their web page visitors a strong and compelling reason to re-visit their site.
The question is, what exactly needs to be done on the website to make sure that people keep re-visiting it?
A question that even small business owners think of while building a website for their upcoming brand. What's more, they also have to think of a budget that needs to be invested in the website development process.
Too much pressure already? Yes. But yet manageable. Thanks to popular CMS platforms like WordPress.
But even if they do build a website on WordPress, they still need to think of improving lead generation strategies to get more sales. Some end up with a live chat WordPress website plugin, while others completely ignore its relevance and add other plugins that help them improve online visibility.
Worry not, we have some handy ways to improve lead generation strategies for your WordPress website that will help you skyrocket your business to the next level. Let's check them out!
Tips to Help Your WordPress Website Improve Lead Generation
1: Leveraging the Best SEO Practices
Your website needs greater visibility for it to target and attract the right audience. One way of doing this is to enhance visibility on all leading search engines. Search engine optimization is one such strategy where you get to optimize your WordPress website on major search engines.
With the best in SEO practices, you will be able to drive organic traffic to your webpages and improve WordPress lead capture.
On-page optimization allows you to optimize your WordPress website by using high-quality meta titles,  meta description, keywords, URL structures, and the correct keyword density. You also need to optimize the speed of your site and make sure that your XML sitemap looks crisp and professional.
Off-page optimization will also help you enhance leads on your WordPress website through link building activities. It can be done through guest posts, press releases, high-quality blogs on related and curated web sites, etc. However, make sure the content is informative and targets potential customers
Now, you can implement these practices in two ways. You either enforce them manually or add an SEO plugin for your website – like Yoast!
It will help you optimize your website for better visibility online.
2: Go For Simple User-Friendly Themes
A clean theme increases the possibility to improve lead generation on your WordPress website. WordPress has many plugins to help business owners add relevant themes to their website. Some themes are more simplistic, while others are more refined and trendy.
But advice is to go for a theme that allows users to navigate your WordPress website with ease.
My reason for saying this is because themes play a huge role in driving traffic and generating leads for a WordPress website. It is done in two ways:
Firstly, the ease with which your web page can be navigated. The more comfortable your web page is to use, the more likely people are going to stay for a more extended period on your web page.
By exploring the plethora of options available on your page, the likelihood of a page visit being converted into a sale is high.
Secondly, when people like what they see and enjoy the content posted by you, they are more likely to share or recommend the page to others, which will again initiate new leads for your WordPress web site.
3: Build An Attractive Landing Page
Most B2B businesses use useful landing pages for their lead generating WordPress websites. A landing page is nothing but an effective marketing strategy to showcase your site in the best manner possible.
The ideology behind this is two-fold. One, you can use it primarily to generate leads. Second, you can entice customers by engaging them and telling them what you can do for them. The classic traits of a great landing page are :
A catchy and informative punch line which you use as a heading.
The best testimonials from your erstwhile customers.
Complete contact information and vital addresses.
High resolution and breathtakingly beautiful images.
An email form or unique offer form which invites a call to action.
In short, an excellent landing page looks fabulous, along with the relevant information on the page. Such exercise helps to garner new leads or sales for WordPress.
4: Add Live Chat to WordPress to Communicate Instantly With Visitors
Live chat plugins invite a 'call to action.' It is a prize-winning, lead generation strategy for your WordPress website. Once you add a live chat to your WordPress website, your brand gets to chat instantaneously with your customers and resolve queries on the spot.
The way you respond and engage with customers will help you convert a lead or generate a sale for your brand hassle-free. Adding a WordPress live chat plugin is a great way to not only be friendly and persuasive but also market your products and services effectively.
So, add live chat to WordPress to experience its benefits!
5: Promote Your Content Across All Web Channels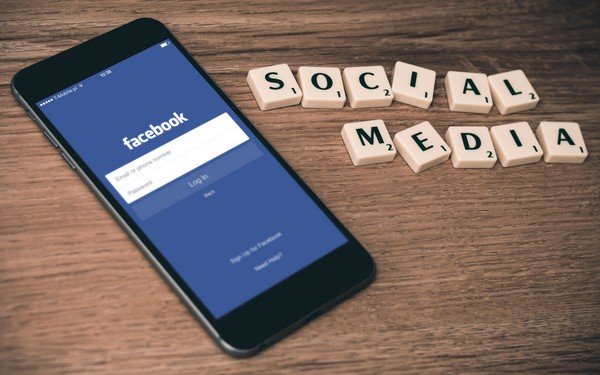 It is imperative that you create high-quality and engaging content for your WordPress lead generation campaign. Engaging content will bring in more traffic and customers towards your website. Quality content builds a sharp brand image, and this resonates well with potential customers.
However, it isn't done that quickly. You need to craft, devise, and execute a high-performing content marketing strategy. The strategy should be focussed around creating valuable and additional insights around your product on social media websites and other trusted websites. Ensure that your content is fresh, trending, user-specific, appealing, and relevant.
6: Use Exciting Long & Short Copy
How you structure, place, and word your content makes all the difference. Forms are a great way of targeting the right audience and generating leads for your WordPress web page. It is vital to use bright, durable, and appealing language that excites customers and prompts them to fill your forms and purchase your service. This is an innovative, lead generating strategy.
Do not use phrases like 'subscribe' or 'submit' as this is the usual jargon that everyone is using. Tweak your forms to make them sound and look exciting. Some great words to intrigue customers are as follows:
Exclusive
Advanced
Limited Offer
Grab
Hurry
Free
Another handy tip is to stick to your brand value and use colors and fonts that align with the brand image that you wish to project.
7: Speed Up Your WordPress Website
The worst thing an online customer can experience is a web page that is too slow to load, and this happens often. With a plethora of options available, people want faster access to information.
It has been studied that most people will not wait for more than a few seconds for a site to load. If it takes too long, they will go back to search and choose another web page. That can spell disaster for your lead generating strategy.
Once you have introduced all the above options into your WordPress web page to improve lead generation, work on that speed. Check and double-check your server speed. Use caches and stick to images with a smaller size. It will also improve your search engine ranking as Google penalizes web pages that are too slow.
Implement These Seven Handy Tips for WordPress Lead Generation
It takes time, patience, commitment, and creativity to improve lead generation and convert visitors into loyal customers. For this, you not only need to incorporate the lead above generating strategies, but you also need to be brand aware and market savvy.
The exciting and outstanding features of your WordPress web page will not only generate curiosity but will also convert them into paying customers.